Prices and Charts

---
Looking to sell your gold and silver?
Buying Back 1oz NZ Gold 9999 Purity
$1896
Buying Back 1kg NZ Silver 999 Purity
$684
---
Gold in NZ Dollars Hits New 6 Year Record High
Gold in NZ Dollars this week hit a new 6 year high above $1975. This was due to the NZ dollar continuing to weaken, but also the USD price of gold got back above $1300.
Below we have a longer term chart this week. You can see it was early 2013 when NZD gold was last at these levels. So there is now a lot of upside ahead for NZD gold.
The all time high is above $2300. We probably won't see those levels in a real hurry. But once $2000 is breached there is not a whole lot of overhead resistance.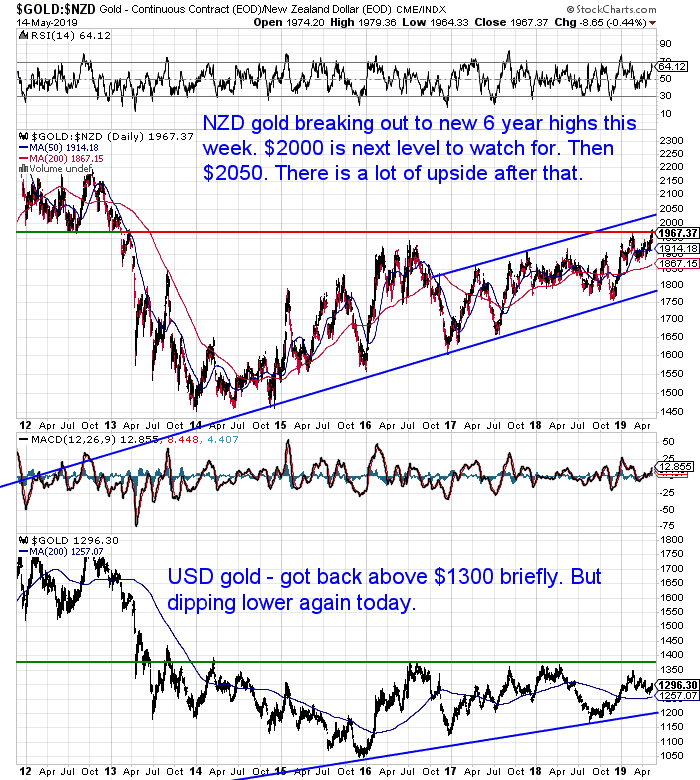 Silver Doesn't
Silver on the other hand is actually down for the week. So far it hasn't followed gold higher.
We saw one argument that the Trump tariffs will affect demand for solar panels in China. Silver is a key ingredient in the manufacture of these.
But we'd say silver's monetary value has simply not been recognised yet.
It will take gold moving higher and getting more press to attract people to silver too.
As a result the Gold to Silver Ratio (GSR) is at a record high this week. More on that below and why now is likely a great time to buy some silver.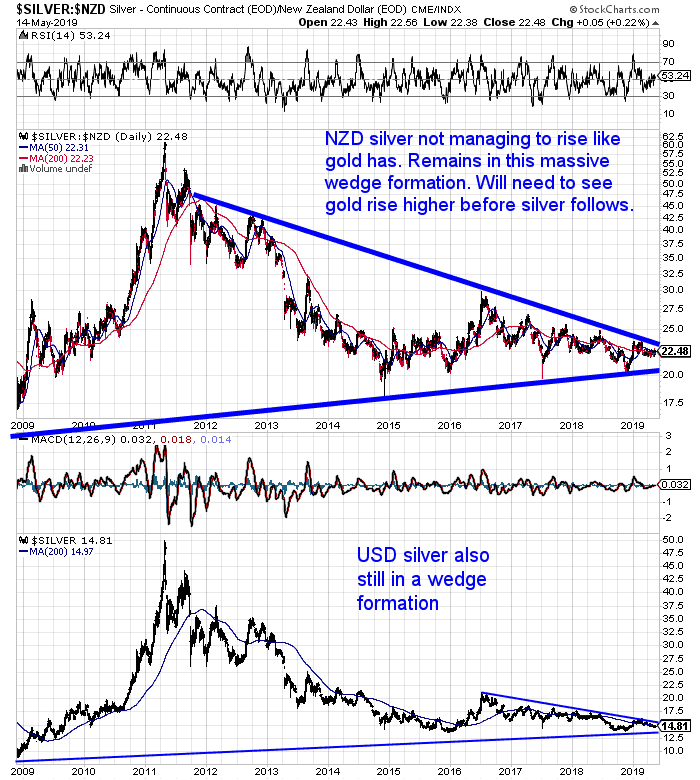 NZ Dollar Breaks Even Lower
As noted already the NZ Dollar is down a bit further this week. Hovering under 0.6600, the Kiwi looks likely to reach 0.6500 and 0.6400 in the not too distant future.
But first it might consolidate around current levels.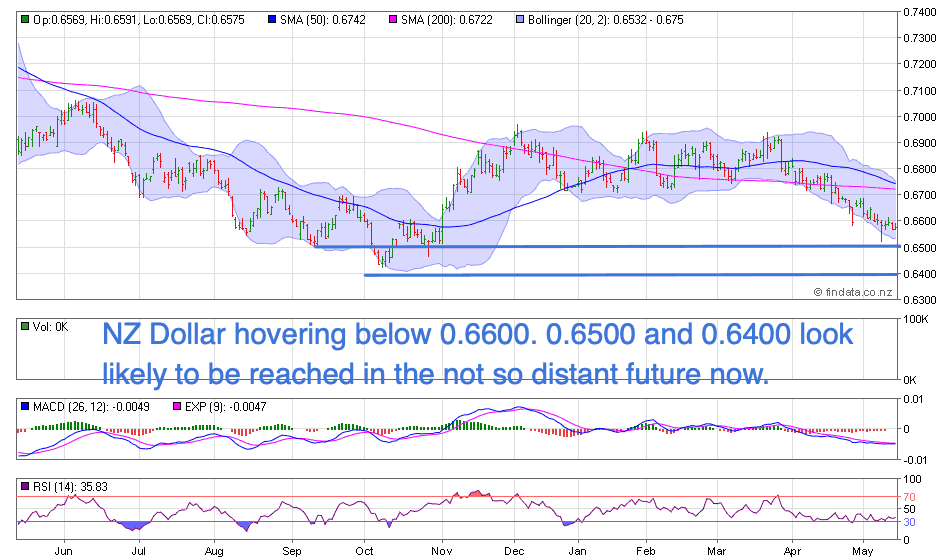 Need Help Understanding the Charts?
Check out this post if any of the terms we use when discussing the gold, silver and NZ Dollar charts are unknown to you:
Continues below
—– OFFER FROM OUR SISTER COMPANY: Emergency Food NZ —–
Preparation also means having basic supplies on hand.
Are you prepared for when the shelves are bare?
For just $240 you can have a 56 serving emergency food supply.
Free Shipping NZ Wide.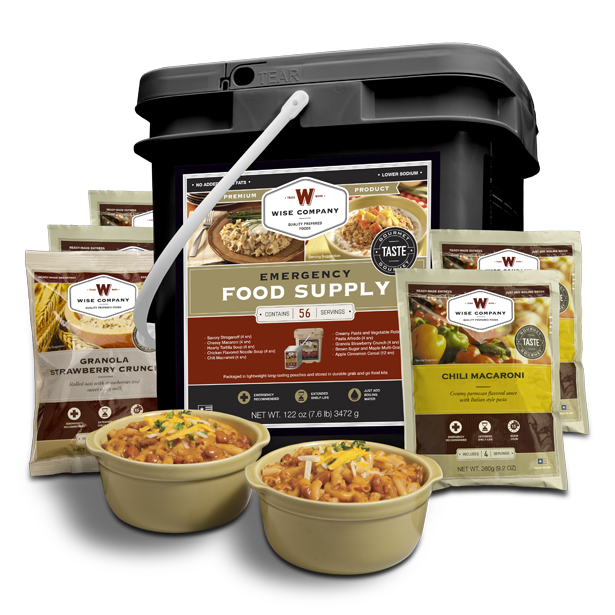 Smaller Emergency Food Packs Now Available.
Reading Between the Lines of the RBNZ Rate Cut
Of course the kiwi dollar is down due to the rate cut by our central bank last week. The Official Cash Rate (OCR) now stands at a record low 1.5%.
This came out just as we went to print last Wednesday so we didn't have much chance to comment on it.
But we've been picking this was coming. Not because it's needed mind you.
In fact really it is a surprise that they have made a cut when the NZ economy is not going too badly right now. You'd think they'd save some ammunition for when things actually get tough?
But with rates at 1.50% now there is not much ammunition left. As we said a few weeks ago, this is what we guess might be in store:
The Reserve Bank will indeed cut interest rates much further than they are.
The government is likely to do just what Kerr wants – which is spend a lot more money. All in the name of "stimulating" the economy.
Money printing in New Zealand remains a distinct possibility down the track once rates get close enough to zero.
We might see "Q.E. for the people" where the government prints money to fund different projects as opposed to just shore up bank balance sheets.
This is what will then lead to higher inflation or more likely stagflation.
Read more: The RBA is Destroying The Australian Economy…and No One Cares. Is the RBNZ Destroying the New Zealand Economy Too?
The folks over at Money Morning NZ have recently published some very good analysis on this topic. Taylor Kee points out that these moves by the RBNZ are indicative of troubles to come.
"Read between the lines
And speaking of [RBNZ Govenor] Orr, I wanted to quickly highlight a couple of nuggets from his Wednesday press release.
He recognises that the economy is actually doing pretty well. Employment looks good right now. Inflation is pretty close to the bullseye. And yet he still decided to cut rates. Odd.
His reasoning is that he anticipates a major slowdown in the global economy, starting with China and Australia. In other words, he's pre-emptively hitting the gas pedal…
Then, in the Q&A with the press, Orr threw out a couple of statements which really concerned me. For one, he suggested that we've entered the new normal for interest rates, far below the 3.5-4.5% range. That's problematic because it limits his ability to react to market conditions — to use the OCR in a crisis.
As a reminder, when the Great Financial Crisis hit in 2008, the RBNZ dropped the OCR by 6%. If something happened today, they only have 1.5% to work with.
The follow-up thought, then, is how low is he willing to go? Zero? Negative (where you pay the banks to hold on to your savings)?
Alarmingly, he said something to the point of, 'The Swiss have gone negative and it's gone smoothly!' The fact that he's even considering negative interest rates is terrifying. The fact that he thinks there's something to it is shocking. If you have savings, this is the alarm bell blaring.
Then Orr went on to say that his committee is looking at all sorts of scary scenarios. Large-scale bailouts. Sub-zero interest rates. Emergency housing market asset takeovers.
Do you see what's happening? The Governor of the RBNZ, our Wizard of the Economic Oz, is prepping for doomsday. He's desperately looking for gimmicks and gizmos to keep the NZ economy afloat…because his trusty OCR lever is already as low as it's ever gone.
As the IMF said, there are 'storm clouds building' here in New Zealand.
While at a surface level, a 25 basis-point cut in the OCR will cheer up the market, the underlying message is far more sinister. Don't let it slip past you…or you might be kicking yourself in a year or two."
As Taylor points out these are concerning statements. They are coming from what has been a pretty conservative central bank to date. But last September we pointed out that there were warning signs coming from the RBNZ.
"…if annual GDP growth stays below 3% over 2019 and it's clear growth is not picking up as expected, "the OCR would need to be reduced by around 100 basis points" by mid-2020.
That would take the OCR down to just 0.75% based on the current 1.75% level. Bear in mind this is in response to growth staying below 3% and "not picking up as expected". Lower growth is hardly a financial crisis situation.
Then from an OCR of 0.75% it is not a massive leap to get to a negative interest rates or even quantitative easing scenario."
These statements on negative interest rates and money printing are actually quite extreme for the RBNZ. Who by international standards has been a very conservative central bank."
This rate cut is evidence that these warning signs are coming to pass.
Anyway we're pleased to have some alternative financial analyst's join us in New Zealand. Head over and sign up for the Money Morning NZ free daily newsletter. We don't receive anything from them. We just reckon you'll gain some value.
What is the Gold Silver Ratio? Why is the Gold Silver Ratio at New Highs?
As mentioned already, the gold to silver ratio (GSR) reached a new high this week. Now around 88. Meaning it takes 88 ounces of silver to buy an ounce of gold.
What does this mean? Check out the post below to learn:
What is the Gold Silver Ratio?
How is the Gold to Silver Ratio Used?
What is the Ratio Telling Us Now?
Why is the Gold to Silver Ratio at New Highs?
What to Do Now?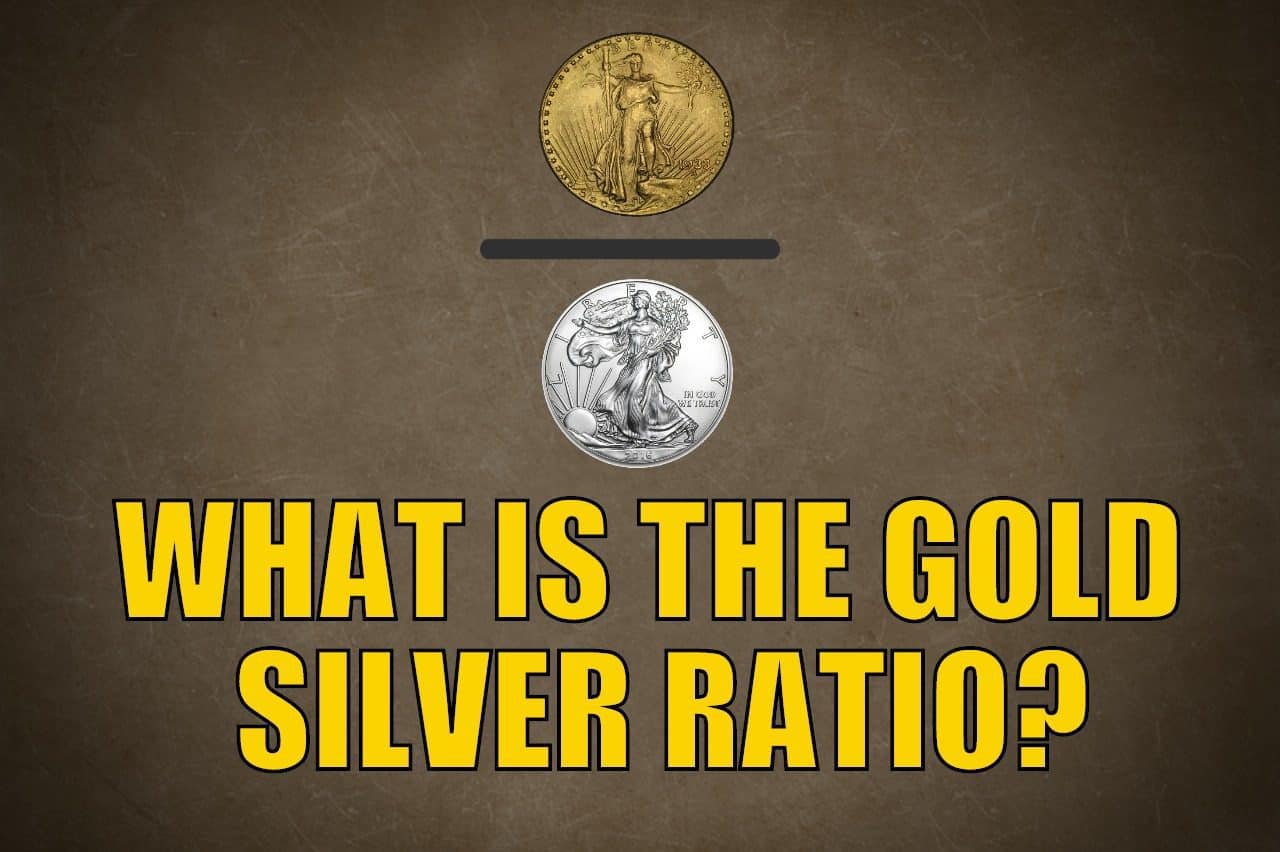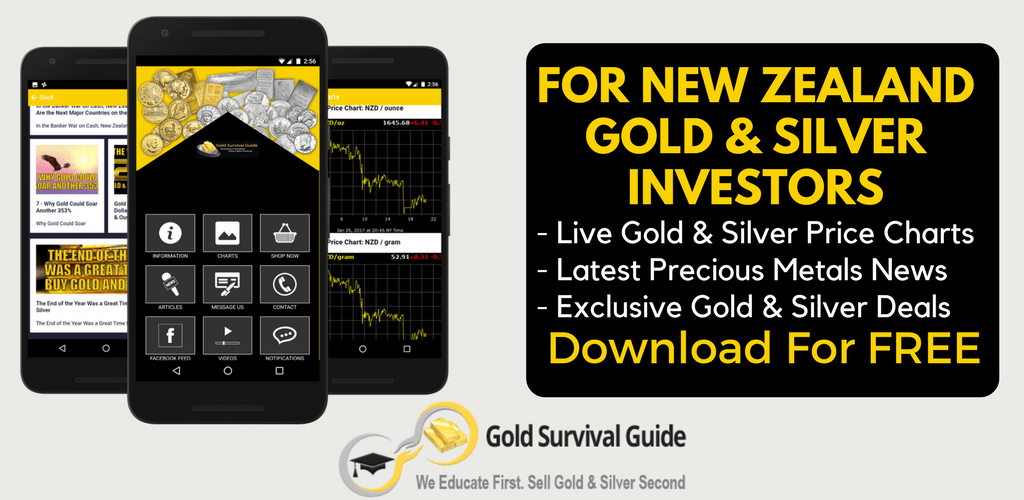 Your Questions Wanted
Remember, if you've got a specific question, be sure to send it in to be in the running for a 1oz silver coin.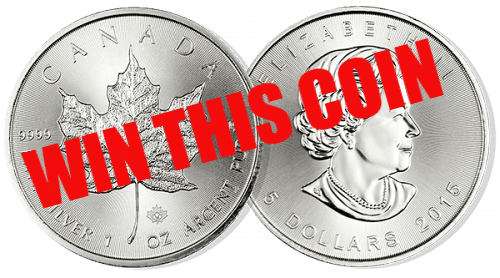 First Time Buyer Question: How is Gold Going to Trend in the Next 6 Months?
The same reader whose question we answered last week on bank failures had some further queries.
Not an uncommon one either is how is gold going to trend over the next 6 months?
We also look at:
A buying strategy if we don't know how gold will trend in the next 6 months
If gold prices are manipulated is it possible to predict the best time to buy?
Whether gold seasonality affects the NZ dollar gold price?
Plus technical analysis to help with timing
Along with why buying this year is often better than waiting until next year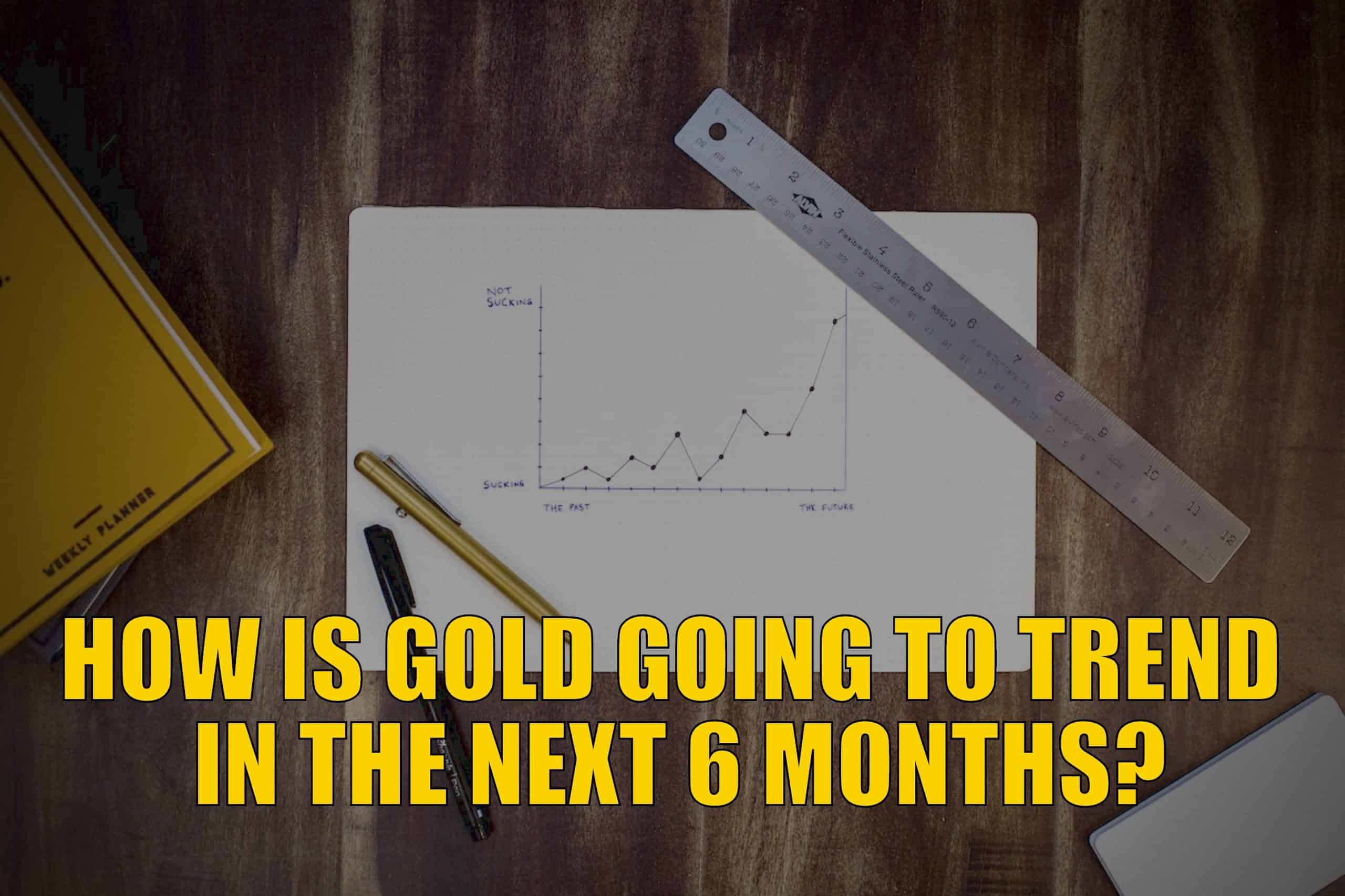 The weakening Kiwi dollar remains a very good reason to hold some gold and silver.
It is deathly quiet currently in terms of purchases. So a good contrarian indicator of a decent time to buy.
Phone: 0800 888 GOLD ( 0800 888 465 ) (or +64 9 2813898)
or Shop Online with indicative pricing
— Prepared for the unexpected? —
Never worry about safe drinking water for you or your family again…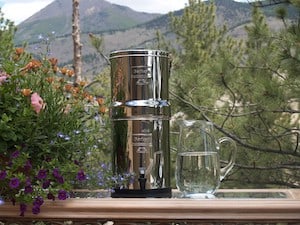 The Berkey Gravity Water Filter has been tried and tested in the harshest conditions. Time and again proven to be effective in providing safe drinking water all over the globe.
This filter will provide you and your family with over 22,700 litres of safe drinking water. It's simple, lightweight, easy to use, and very cost effective.
Royal Berkey Water Filter
—–
This Weeks Articles:
Tue, 7 May 2019 1:00 PM NZST
Back in 2011 we were reading a Zero Hedge article with the rather long headline: "Futures Plunge As Fed Discloses New Stress Test: Fears US Banks Will Need To Raise Tens Of Billions In New Capital". This article outlined how the US Federal Reserve was intending to stress test 6 large US banks against a […]
The post Bank Failure | Could it Happen in NZ? | The Reserve Bank Thinks So appeared first on Gold Survival Guide.
As always we are happy to answer any questions you have about buying gold or silver. In fact, we encourage them, as it often gives us something to write about. So if you have any get in touch.
Phone: 0800 888 GOLD ( 0800 888 465 ) (or +64 9 2813898)
or Online order form with indicative pricing
---
---
7 Reasons to Buy Gold & Silver via GoldSurvivalGuide

Today's Prices to Buy
1oz NZ 99.99% pure gold bar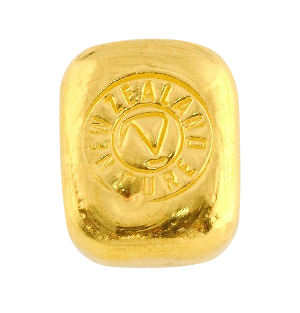 $2045
1kg NZ 99.9% pure silver bar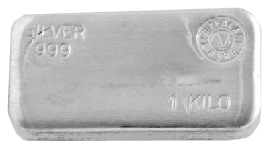 $790
(price is per kilo for orders of 1-24 kgs)
$785 (price is per kilo only for orders of 25 kgs or more)
1oz PAMP Suisse 99.99% pure gold bar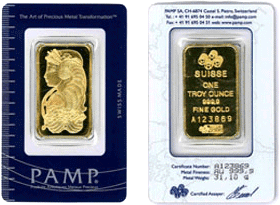 $2076
1kg PAMP 99.9% pure silver bar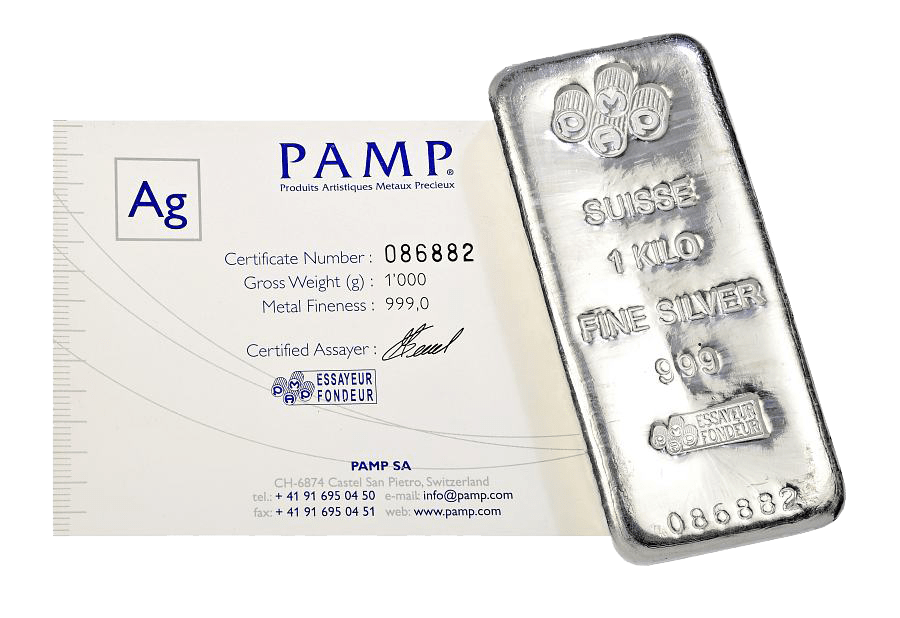 $840
---
Note:
Prices are excluding delivery
1 Troy ounce = 31.1 grams
1 Kg = 32.15 Troy ounces
Request special pricing for larger orders such as monster box of Canadian maple silver coins
Lower pricing for local gold orders of 10 to 29ozs and best pricing for 30 ozs or more.
Foreign currency options available so you can purchase from USD, AUD, EURO, GBP
Plus we accept BTC, BCH, Visa and Mastercard
Note: For local gold and silver orders your funds are deposited into our suppliers bank account. We receive a finders fee direct from them. Pricing is as good or sometimes even better than if you went direct.

---
Can't Get Enough of Gold Survival Guide?
If once a week isn't enough sign up to get daily price alerts every weekday around 9am Click here for more info
---
---
The Legal stuff – Disclaimer:
We are not financial advisors, accountants or lawyers. Any information we provide is not intended as investment or financial advice. It is merely information based upon our own experiences. The information we discuss is of a general nature and should merely be used as a place to start your own research and you definitely should conduct your own due diligence. You should seek professional investment or financial advice before making any decisions.
Copyright © 2019 Gold Survival Guide.
All Rights Reserved.