This Weeks Deal
1oz Perth Mint Silver Kangaroos 2016 BU (Brilliant Uncirculated)

Minimum order 500 coins
Based on  Spot Silver at NZ$24.63 per ounce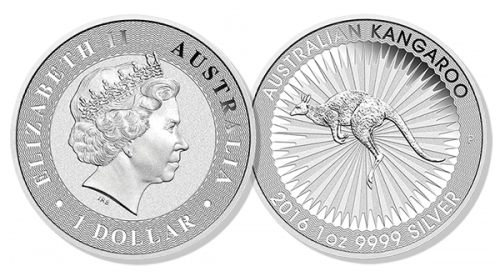 500 x 1oz Perth Mint 2016 Silver Kangaroos are
$14,550
–
$200 cheaper than 500 Silver Maples
1000 x 1oz Perth Mint 2016 Silver Kangaroos are
$28,800
–
$500 cheaper than 1000 Silver Maples

5000 x 1oz Perth Mint 2016 Silver Kangaroos are $143,000
Bonus for 1000 coins or more – more details further down.
(Price includes fully insured delivery via Fed Ex directly to you anywhere in New Zealand or Australia.)
Get a Huge Vehicle Survival Pack Valued at $304 for Free
Free with any order of 1000 or more 1oz Silver Kangaroo coins.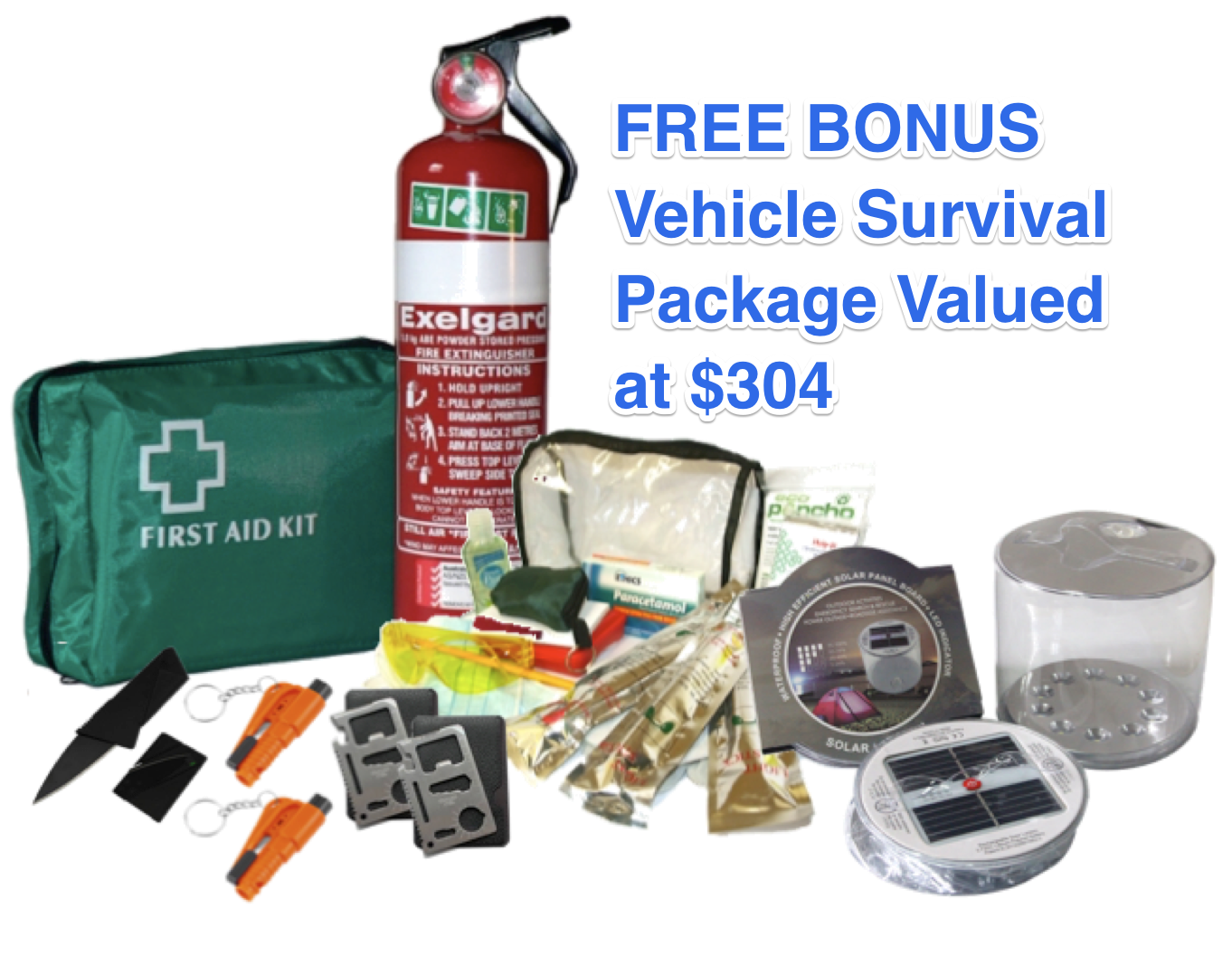 This subscriber only deal (it's not mentioned anywhere on the website) contains enough gear to spread across 2 vehicles. The pack includes:
2 x Inflatable Solar Lanterns
2 x 3-in-1 Car Escape Tools
2 x Credit Card Knives
2 x Credit Card Multi-tools
1 x Car Glove Box Survival Kit
1 x Vehicle First Aid Kit with Fire Extinguisher
Call David on 0800 888 465 to learn more about this deal or just reply to this email. Note: Minimum order is 500 coins.
---
This Week:
Impact of the New Government Coalition
RBNZ Dashboard: Could Increase the Odds of a Bank Run Due to "Misunderstanding"
Gold Silver Ratio Update for 2017: Time to Buy Silver Again
How Unbacked Fiat Money Corrupts Society
In Gold we Trust Chartbook 2017 – 60 Slides for Gold Bulls
Prices and Charts

NZD Gold and Silver Shoot Higher Due to Plunging NZ Dollar
Both gold and silver in NZ Dollars were up over 3% this week. The entirety of the gains were due to the sharply weaker NZ Dollar. More on that soon.
NZD gold bounced up off the 50 day moving average and the downtrend line. It looks to have carved out a higher low at $1775. The weaker kiwi dollar has NZD gold now within spitting distance of the September high again. With sentiment towards precious metals remaining very negative, it would make sense for NZD gold to break out to a new high pretty soon.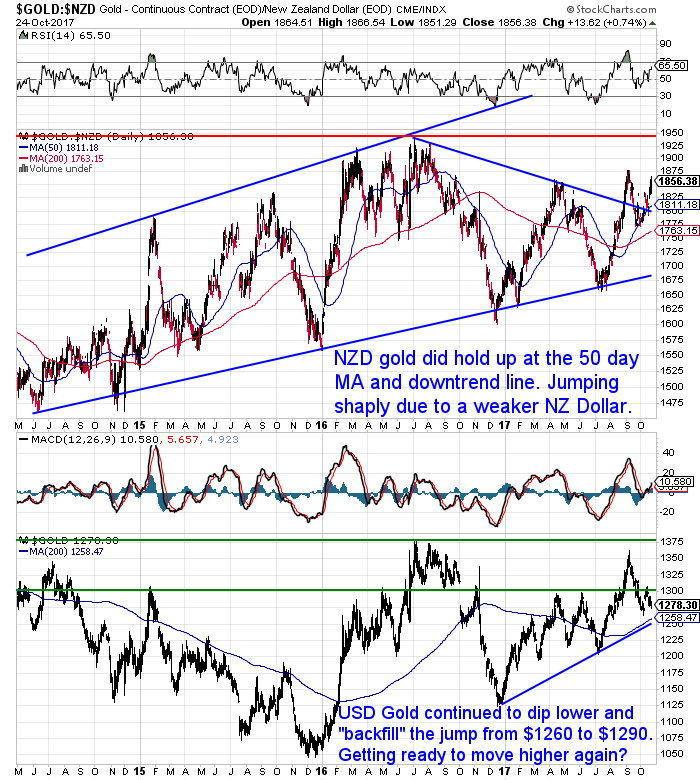 As we suspected, silver in NZ dollars is now sitting right on the downtrend line from mid 2016. The fourth time it has touched this trendline. Because silver is not yet overbought, it could well be setting up to break through this line soon.
We'll have more on silver in our feature article this week.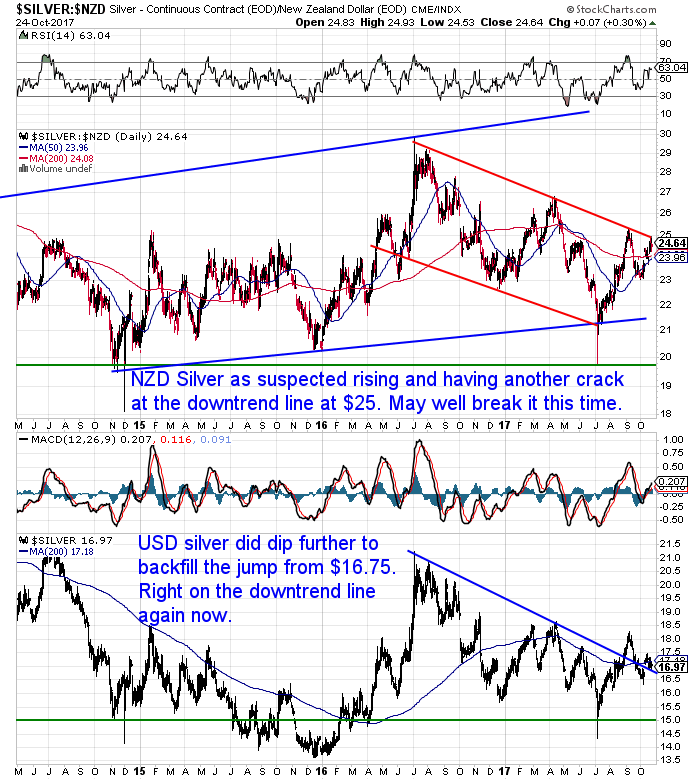 As reported already, the sharply weaker NZ dollar has been the driver of local precious metals prices this week. Since the coalition announcement the dollar has really taken a pasting. But it could be close to bottoming out now.
The long term chart below shows it sitting right on this long term uptrend line. But also not far from horizontal support at 0.68.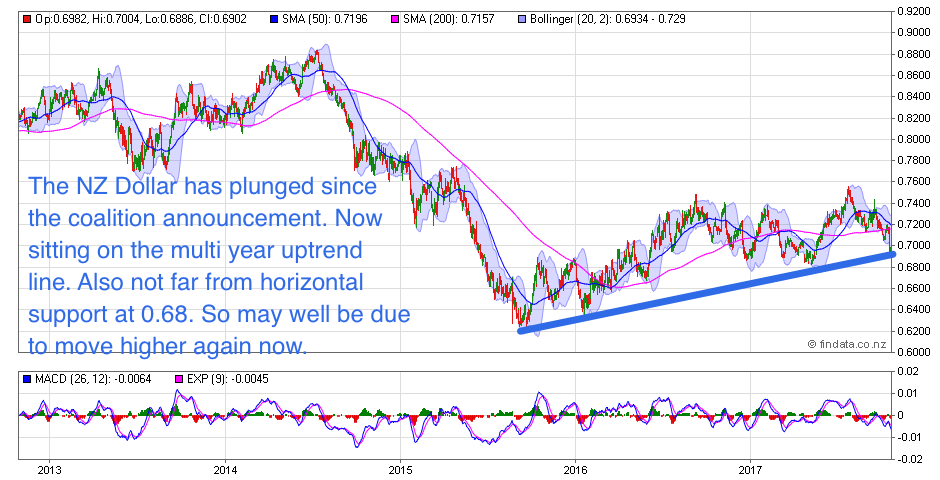 Remember to check out this post if any of the terms we use when discussing the charts are unknown to you: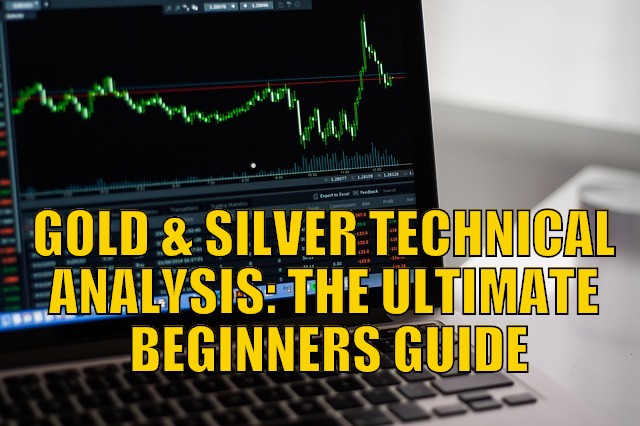 Impact of the New Government Coalition
We're pretty apolitical here at Gold Survival Guide believing the only good government is – well we're struggling to come up with one! But who knows whether this government will have as negative an effect as most in the financial world seem to think? New Zealand floats on the ocean of decisions that aren't made here.
However odds are most of the people who voted for them will be unlikely to be that much better off.
Why?
Because any new rules they pass are more likely to impact the middle to upper class. The real wealthy are able to shield most of their income and assets from tax increases.
Given New Zealand is made up mostly of small to medium business owners these are the people most likely to be impacted. They are also the people who do most of the employing.
There is a planned increase of the minimum wage to over $20 by 2020. Many people will see this as perfectly reasonable. So why not increase the minimum wage to $50 an hour or even $100 an hour. Then we can all be rich!
The higher wages will have to come from somewhere and it will likely be in the form of less jobs. Odds are this increase will also come just when the economy may be slowing.
But our guess is New Zealand's low productivity and low wage economy can't be fixed by a proclamation from on high to raise the wages. Our borrowing is what makes us poor as a nation. Compare us to the likes of Hong Kong:
"The Hong Kong Monetary Authority, the country's central bank, is among the best capitalized on the planet.
Plus, the government is awash with cash and routinely runs substantial budget surpluses.
Hong Kong has virtually zero debt, and nearly $1 trillion Hong Kong dollars ($126 billion) in net foreign reserves.
That's a public savings account worth roughly 40% of the country's GDP.
Hong Kong's Net International Investment Position, which is essentially a reflection of the government's 'net worth,' is about $1.25 TRILLION, or 380% of GDP."
Source.
When you are servicing loans it leaves a lot less income to invest or spend elsewhere. And of course our private debt here in New Zealand is much worse than the government debt.
So our theory – more debt equals less productivity.
We can't spend our way to a high productivity/high wage economy. But it looks like this government will have a good crack at it.
Continues below
—– OFFER FROM OUR SISTER COMPANY: Emergency Food NZ —–
Do you have all the essentials on hand if you need to leave home in a hurry?
Get Your Own Emergency Survival Kit
Now Available. In Stock. Ready to Ship.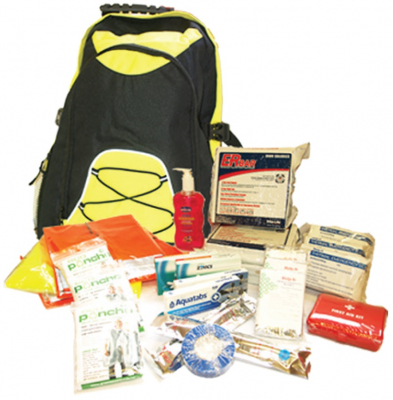 NZ Bankers Association: RBNZ Dashboard Could Increase the Odds of a Bank Run Due to "Misunderstanding"
Following on from our article last week on the new RBNZ Bank Dashboard and why it may not help you pick a safe bank, we stumbled across the submission by the NZ Bankers Association to the Reserve Bank on this topic. The Bankers Association outline why the dashboard would not be a good idea. One of the main reasons? There's a risk that:
"…uninformed users could make inaccurate assessments of a bank's financial stability thereby introducing the risk of a run on a bank."
Here's one of things we would agree with the Bankers Association on:
"In particular, for the typical retail investor average financial literacy, particularly accounting skills, needs to be significantly lifted for this to eventuate. NZBA does not consider that the Dashboard Approach will of itself encourage retail depositors to view, or fully understand, the data published by the RBNZ."
Yes the average person sure does need an increase in financial literacy. However if they did get this we'd hazard a guess that they may choose not to keep so much money in the bank anyway!
Because they'd know New Zealand banks have no deposit guarantee in case of a bank failure.  And that it's advisable to have some financial insurance to cover any digital funds they hold in a bank account.
But given there is virtually no financial literacy taught in New Zealand schools (perhaps by design?), this is unlikely to improve in a hurry.
Gold to Silver Ratio Update for 2017: Time to Buy Silver Again
As we said earlier silver is once again sitting right on the downtrend line. Touching this downtrend line for the fourth time could mean we are close to seeing it break out.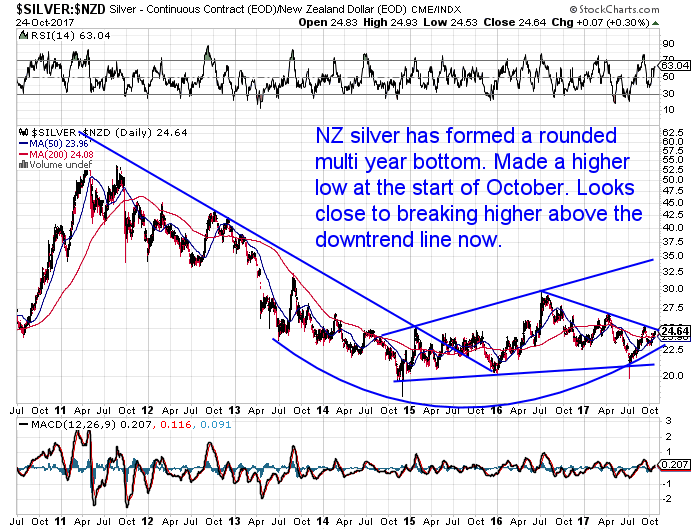 Another indicator we've been keeping an eye on is the gold to silver ratio. As it too is giving some hints that it could be ready to head lower. That is for silver to outperform gold.
In our feature article we look at what the gold to silver ratio could do from here. Including:
What 3 things we'll need to see happen to confirm that silver is outperforming gold
What might happen to silver once these 3 things occur.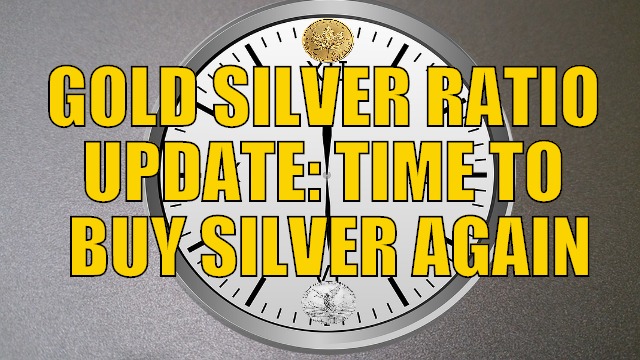 Last Reminder: Here's How to Connect With Other Like-Minded New Zealanders
We've come up with a plan to help connect people around the country. People who are free thinking and freedom loving.
We've called these Gold Survival Guide Circles. Which are simply casual meet ups where you can mix and mingle with other like minded people.
It's probably the most common thing we hear: "I've got no one to discuss any of this gold and silver stuff with". These Circles should solve that problem – but only if we get enough people from your area interested!
If you've at all interested in connecting with others then read this now and express your interest.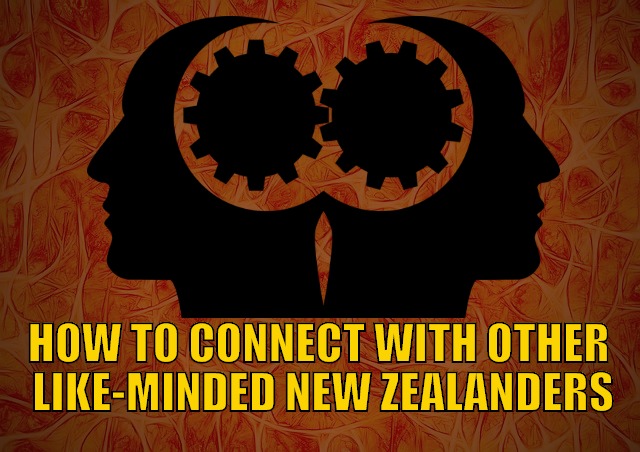 First Auckland Circle Gathering Next Week
If you're already in then keep an eye on your emails later this week. We're just confirming the venue for the first Auckland Circle gathering on Thursday 2 November. Stay tuned…
Finally Remember, if you've got specific question, be sure to send it in to be in the running for a 1oz silver coin.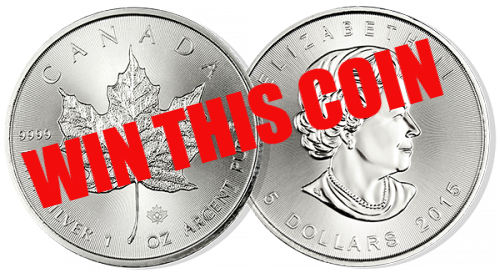 Limited Quantity RCM Coin Deals
We've got some great deals going on silver coins currently. The 1oz Perth Mint Silver Kangaroos have proven popular. But we also have some great prices on these Royal Canadian Mint 1 oz Coins:
5000 x Backdated Silver Maples
25 x Antelopes
500 x 2014 Bald Eagles
500 x 2014 Falcons
25 x Grizzly
1200 x Hawks
1400 x 2016 cougars
Call David to discuss these deals on 0800 888 465. Or just reply to this email.
Phone: 0800 888 GOLD ( 0800 888 465 ) (or +64 9 2813898)
or Online order form with indicative pricing
— Prepared for Power Cuts? —
[BACK IN STOCK] New & Improved Inflatable Solar Air Lantern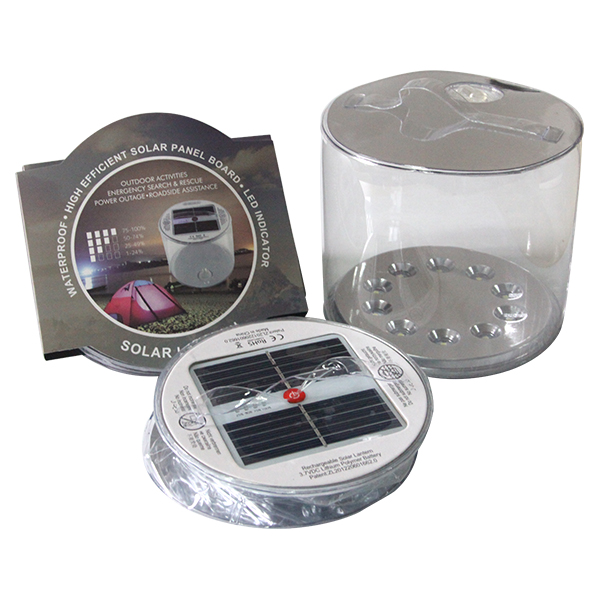 Check out this cool new survival gadget.
It's easy to use. Just charge it in the sun. Inflate it. And light up a room.
6-12 hours of backup light from a single charge! No batteries, no wires, no hassle. And at only 1 inch tall when deflated, it stores easily in your car or survival kit.
Plus, it's waterproof so you can use it in the water.
See 6 more uses for the amazing Solar Air Lantern.
—–
This Weeks Articles:
Tue, 24 Oct 2017 6:15 PM NZST
Time for an updated look at the Gold to Silver Ratio. Why? Because we think silver may finally be setting up to outperform gold again. We haven't looked at the Gold to Silver Ratio in real detail since March 2016. In that post we covered:   What is the Gold to Silver Ratio? How is […]
Tue, 24 Oct 2017 1:59 PM NZST
Hugo Salinas Price – our favourite billionaire – shares a number of stories from Mexico's history to make the point that unbacked fiat money serves to corrupt a society. As Chris Powell of GATA puts it so well: "Salinas Price essentially supports the British economist Peter Warburton's conclusion that a primary objective of central banking […]
Tue, 24 Oct 2017 12:54 PM NZST
We've just received an email from Ronni Stoerferle announcing the release of his "In Gold We Trust abbreviated chartbook for 2017". If you didn't have the time to read the full version of the 2017 In Gold We Trust report, then make sure you check out this shortened version…   In Gold We Trust Chartbook 2017 […]
Thu, 19 Oct 2017 9:14 PM NZST
This Weeks Deal 1oz Perth Mint Silver Kangaroos 2016 BU (Brilliant Uncirculated) Minimum order 500 coins Based on  Spot Silver at NZ$23.80 per ounce 500 x 1oz Perth Mint 2016 Silver Kangaroos are $14,160 – $200 cheaper than 500 Silver Maples 1000 x 1oz Perth Mint 2016 Silver Kangaroos are $28,020 – $500 cheaper than […]
As always we are happy to answer any questions you have about buying gold or silver. In fact, we encourage them, as it often gives us something to write about. So if you have any get in touch.
Phone: 0800 888 GOLD ( 0800 888 465 ) (or +64 9 2813898)
or Online order form with indicative pricing
---
---
---
Note:
Prices are excluding delivery
1 Troy ounce = 31.1 grams
1 Kg = 32.15 Troy ounces
Request special pricing for larger orders such as monster box of Canadian maple silver coins
Lower pricing for local gold orders of 10 to 29ozs and best pricing for 30 ozs or more.
Foreign currency options available so you can purchase from USD, AUD, EURO, GBP
Note: For local gold and silver orders your funds are deposited into our suppliers bank account. We receive a finders fee direct from them. Pricing is as good or sometimes even better than if you went direct.


---
Can't Get Enough of Gold Survival Guide?
If once a week isn't enough sign up to get daily price alerts every weekday around 9am Click here for more info
---
Our Mission
To demystify the concept of protecting and increasing ones wealth through owning gold and silver in the current turbulent economic environment.
To simplify the process of purchasing physical gold and silver bullion in NZ – particularly for first time buyers.
---
---
The Legal stuff – Disclaimer:
We are not financial advisors, accountants or lawyers. Any information we provide is not intended as investment or financial advice. It is merely information based upon our own experiences. The information we discuss is of a general nature and should merely be used as a place to start your own research and you definitely should conduct your own due diligence. You should seek professional investment or financial advice before making any decisions.
Copyright © 2017 Gold Survival Guide.
All Rights Reserved.