Prices and Charts

---
Looking to sell your gold and silver?
Buying Back 1oz NZ Gold 9999 Purity
$2781
Buying Back 1kg NZ Silver 999 Purity
$1059
---
NZD Gold Yet Again Bouncing Up From Uptrend Line
Gold in New Zealand dollars is up $42 or 1.5% from a week ago. It has once again bounced back up from the rising blue trendline. That line has proven to be strong support all this year. So on that basis any further dip down to that level should be a good buying opportunity.
If for any reason that trendline didn't hold, then there is very strong support at $2700. Where the 200 day moving average (MA) and horizontal support line coincide.
In USD gold looks likely to have bottomed out around $1800. It has bounced strongly off that level.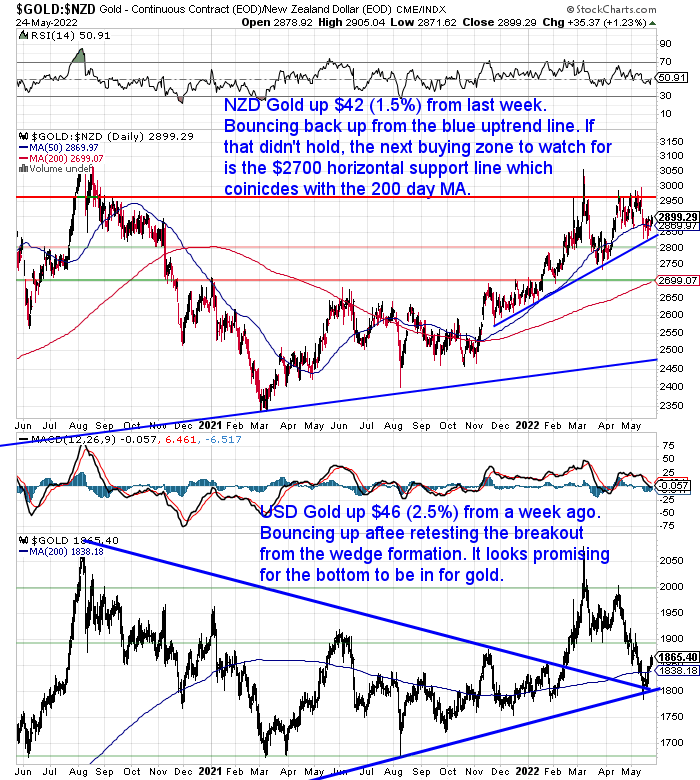 Silver Also Holding Above Trendlines
Silver in New Zealand dollars continues to hover just under the 200 day moving average. So far it has held above the blue trendlines of the wedge formation. We need to see it get back above the $35 mark now.
The stronger Kiwi dollar has continued to hold local silver prices back. This could continue to be the case in the short term as the NZ Dollar still has room to bounce back further yet (see chart further down).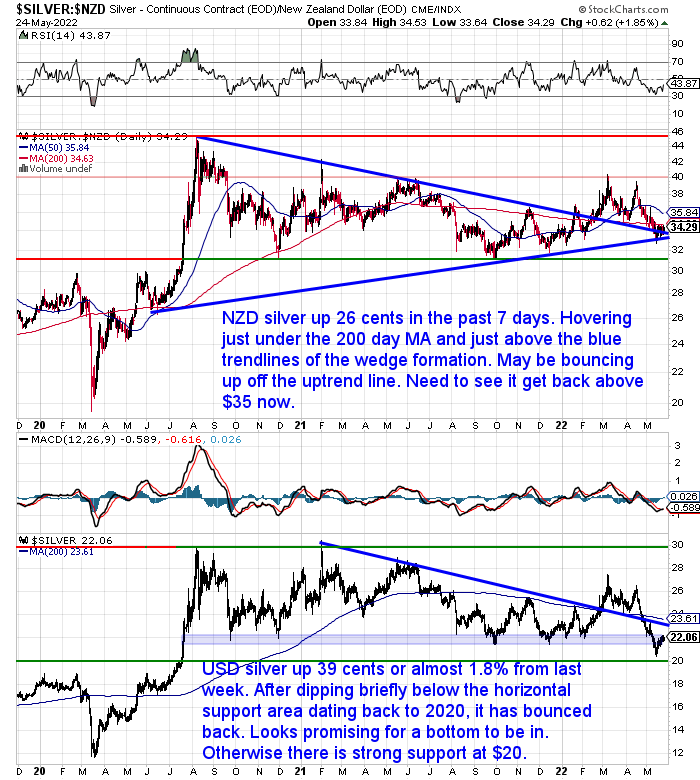 Kiwi Dollar Rebound Continues
The New Zealand dollar was up 66 basis points or around 1% this week. As noted above, it could still run higher yet. The RSI sits in neutral territory around 50 and the Kiwi is still well below the 50 day moving average which sits at 0.6650.
Hence our thinking that the Kiwi could run a bit higher yet and therefore hold back NZ dollar denominated gold and silver prices in the short term.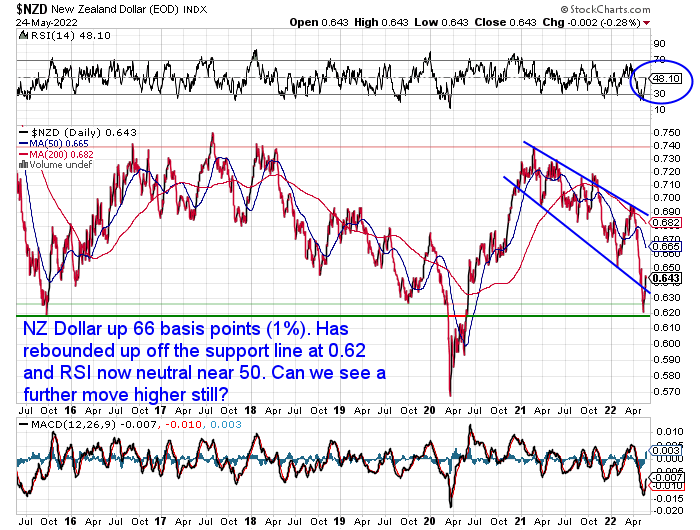 Late Update: RBNZ Raises OCR by 0.5% As Expected
Just as we go to hit send the RBNZ has announced a much expected 0.5% rate hike today. Although their hawkish tone seems to have given the NZ dollar a boost with it jumping about 70 basis points.
The RBNZ has flagged more aggressive rate increases ahead to tame inflation and it now sees its cash rate rising above 3% this year, nearing 4% in 2023.
Bloomberg reports:
"The central bank today projected inflation will slow to 3% in the second half of 2023 from a peak of 7% in the current quarter. Inflation is not seen returning to the 2% midpoint of the target band until 2025.
…The RBNZ projects annual average economic growth of 3.2% in the year through March 2023, then slowing to 1.3% in the following 12 months through March 2024. Previously it saw 2023-24 growth of 2.2%."
As you'll see later on in the 2022 In Gold We Trust Report, stagflation, being high inflation and a no growth economy, is looking more and more likely.
The RBNZ reaction to high inflation is almost certain to cause a recession.
So we think the RBNZ, just like most central banks, will likely have to keep adjusting up their inflation projections and adjusting down their growth expectations.
Need Help Understanding the Charts?
Check out this post if any of the terms we use when discussing the gold, silver and NZ Dollar charts are unknown to you:
Continues below
—– OFFER FROM OUR SISTER COMPANY: Emergency Food NZ —–
Long Life Emergency Food – New Stock Finally Here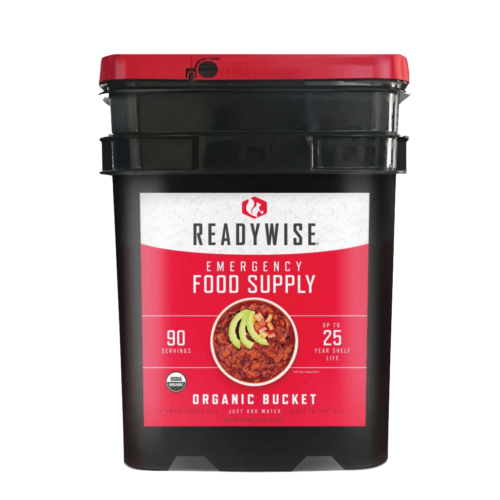 These easy to carry and store buckets mean you won't have to worry about the shelves being bare…
Free Shipping NZ Wide*
Get Peace of Mind For Your Family NOW….

  
—–
Comparing NZ Money Supply, Government Inflation Statistics, Property Prices, and Gold Prices for the Last 22 Years
This week's feature article compares a number of quite different measures to each other. Namely NZ money supply, government inflation statistics, property prices, and gold prices.
The comparison has allowed us to come up with a theory as to where the old adage of house prices doubling every 10 years comes from.
We think it's likely a timely place to be comparing these measures to gold. Why?
Because they all seem to be at trend changes.
Money supply – record highs due to covid response
Inflation – turn up from record lows?
Property – turning down from record highs?
Here's what's covered:
NZ Money Supply and House Prices
NZ House Prices Over the Past 2 Decades – How's This for Spooky?
How Does Money Supply Compare to the NZ Government Inflation (CPI) Calculations?
How Do Property and Bank Deposits Compare to Gold in NZ Dollars?
4 Things We Can Learn From All These Inflation, Housing, Bank Deposit and Gold Numbers?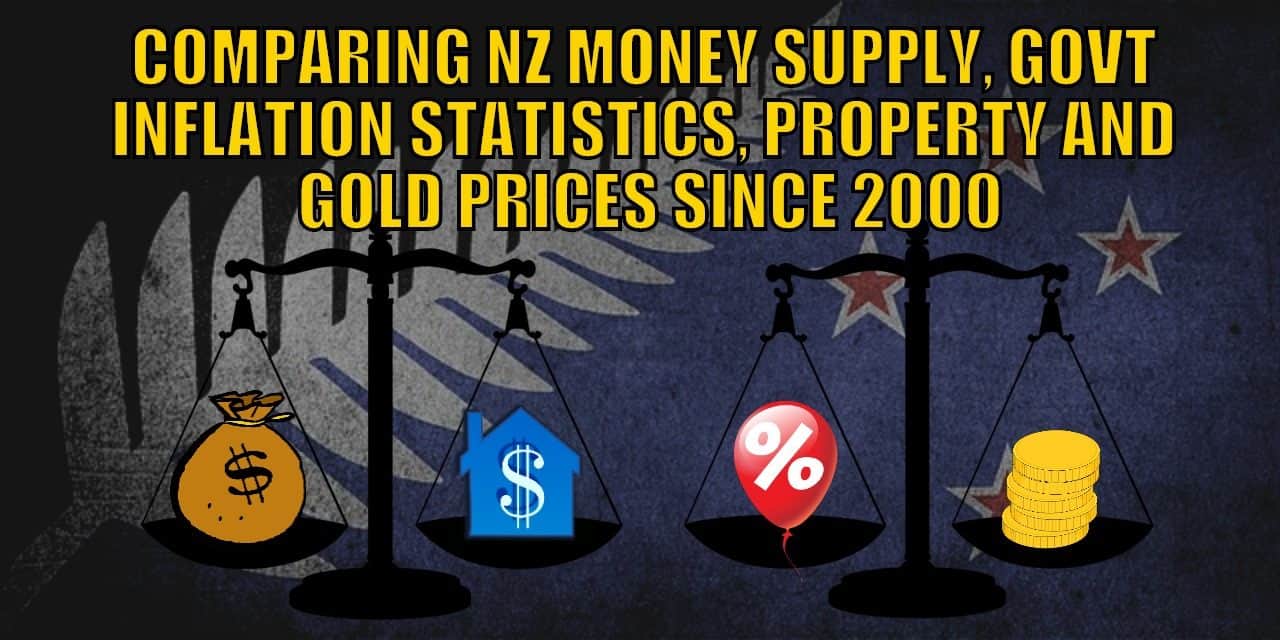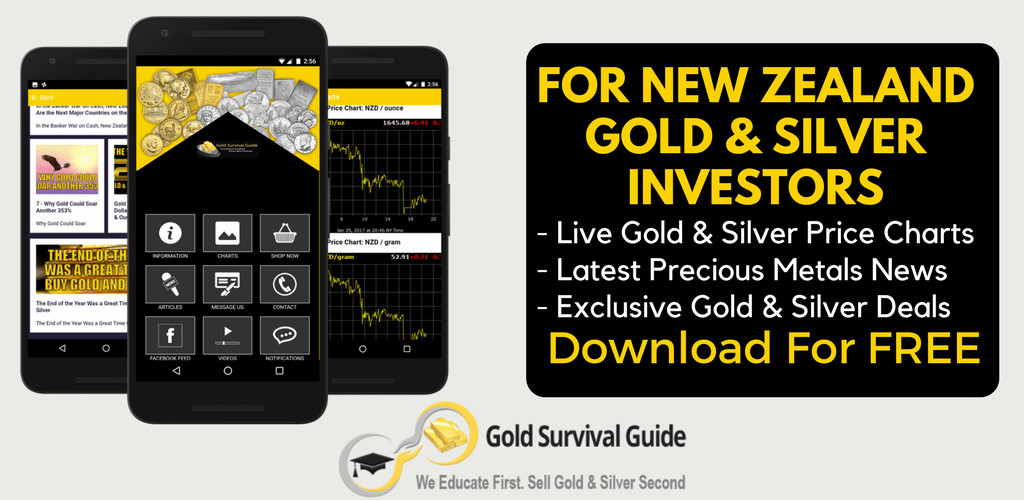 Your Questions Wanted
Remember, if you've got a specific question, be sure to send it in to be in the running for a 1oz silver coin.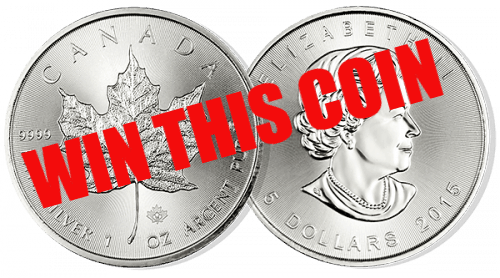 In Gold We Trust Report 2022 Out Now: Stagflation 2.0
The always fantastic Incrementum In Gold We Trust Report has just been released.
We admit we have yet to have a serious look through the full report. But from what we've seen, stagflation looks to be the main focus this year for Ronnie and Mark at incrementum.
Here's just a taste of what is covered:
Definition and analysis of historical stagflation phases
Structural reasons arguing for a long-term inflationary environment
Parallels and differences from previous stagflationary phases
The challenges that "Stagflation 2.0" poses for investors
Which asset classes are likely to perform well in stagflation?
After the Everything Bubble, is the Everything Crash now looming?
Central banks: from pigeons to hawks and back again
Updated gold price forecast
Here is a link to the compact version (they always cover so much ground that this version is still 26 pages long!).
In Gold We Trust 2022 Compact Version
Or you can also watch a 20 min presentation where Ronnie gives a good summary of the report here: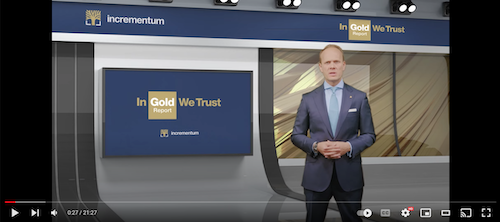 Here's a short excerpt from the report that highlights two important points:
"While at least a small part of the population was able to enjoy rising asset values in times of disinflation, consumers as well as investors are finding life increasingly difficult in a time of in- creased inflation rates.

The omnipresent inflation means a notice- able reduction in the standard of living of the majority of people. When the real pie becomes smaller – whether in the form of higher prices, smaller package sizes, or thinner soups – this has far-reaching con- sequences for consumer behavior and investment activity. Distributional issues will be fought even harder socially, contributing to national and international tensions and further exacerbating the polarization that already exists. The return of the wolf [inflation] and all the calamities associated with it are increasing the pressure on monetary guardians to actually guard the purchasing power of the currency.

Monetary policymakers therefore have their backs to the wall. They are forced to at least pretend to face the wolf. However, tentative attempts to stem the tide of liquidity are beginning to expose problems that have been masked for years, if not decades, by emergency measures. Just as in 2018, when we warned of the inevitable consequences of the attempted turning of the monetary tides, we are now issuing another explicit warning. In addition to wolfish inflation, a bearish recession now looms."
So the takeaways are;
Investors will find it very difficult in inflationary times
The central bankers response to inflation is likely to cause a serious recession
The report argues that gold is likely to perform very well in this future that Ronnie and Mark see coming.
Make sure you are prepared for such a scenario.
If you agree and want to get some or add to your stash, then please get in touch…
Phone: 0800 888 GOLD ( 0800 888 465 ) (or +64 9 2813898)
or Shop Online with indicative pricing
— Prepared for the unexpected? —
Never worry about safe drinking water for you or your family again…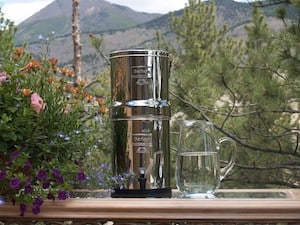 The Berkey Gravity Water Filter has been tried and tested in the harshest conditions. Time and again proven to be effective in providing safe drinking water all over the globe.
This filter will provide you and your family with over 22,700 litres of safe drinking water. It's simple, lightweight, easy to use, and very cost effective.
—–
This Weeks Articles:
Tue, 17 May 2022 11:20 AM NZST
We've previously looked at all the reasons we could think of as to why to buy gold.  So it seems only fair that we should give "poor mans gold" the same treatment and so today we look at the question – "Why buy silver?"… Reasons to Buy Silver? Same as the Reasons to Buy Gold […]
The post Why Buy Silver? Here's 21 Reasons to Buy Silver in 2022 appeared first on Gold Survival Guide.
Wed, 11 May 2022 9:01 AM NZST
"Haven't gold prices gone up quite a lot in the last year or so? So why buy gold now? Isn't it too late to buy?" That's one of the common responses we get when we mention we are involved in selling gold and silver bullion. Unlike a number of years ago the average guy or […]
The post Why Buy Gold? Here's 15 Reasons to Buy Gold Now in 2022 appeared first on Gold Survival Guide.
Wed, 4 May 2022 11:30 AM NZST
Gold and silver technical analysis can be a very large and confusing subject. Technical analysis can seem far too difficult to the new gold and silver buyer. So many people just ignore the topic altogether. But it needn't be this complex. We've written this Gold and Silver Technical Analysis Ultimate Beginners Guide to simplify this […]
The post Gold and Silver Technical Analysis in 2022: The Ultimate Beginners Guide appeared first on Gold Survival Guide.
As always we are happy to answer any questions you have about buying gold or silver. In fact, we encourage them, as it often gives us something to write about. So if you have any get in touch.
Phone: 0800 888 GOLD ( 0800 888 465 ) (or +64 9 2813898)
or Online order form with indicative pricing
---
---
7 Reasons to Buy Gold & Silver via GoldSurvivalGuide

Today's Prices to Buy
1oz NZ 99.99% pure gold bar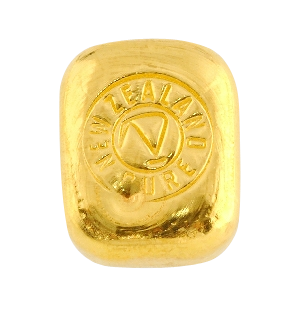 $2,974.90

1kg Pure Silver bar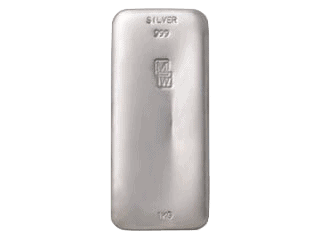 Local silver bar $1,209.20
1kg "Scottsdale Gold" Bar 99.99% with unique serial number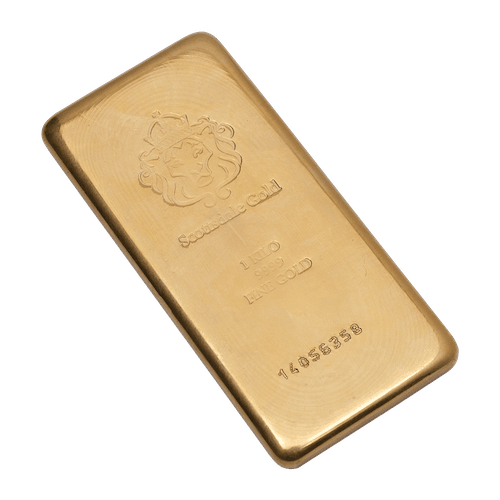 $94,985.19
1oz Canadian Gold Maple 99.99% pure gold coin (2020)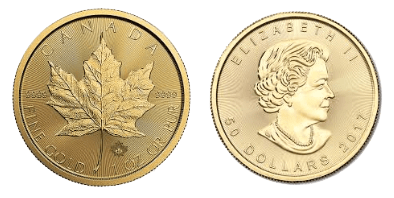 $3,064.20  (in stock)
1 oz RCM Silver Maple Coin
(Minimum order size tube of 25 coins)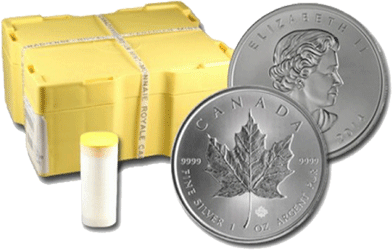 Tube of 25: $1084.75 (pick up) (Not due for around 4 weeks)
Box of 500:

$21,590.08 (Pre-order)
Including shipping/insurance 4-6 weeks delivery
---
Note:
Prices are excluding delivery
1 Troy ounce = 31.1 grams
1 Kg = 32.15 Troy ounces
Request special pricing for larger orders such as monster box of Canadian maple silver coins
Lower pricing for local gold orders of 10 to 29ozs and best pricing for 30 ozs or more.
Foreign currency options available so you can purchase from USD, AUD, EURO, GBP
Plus we accept BTC, BCH, Visa and Mastercard

---
Can't Get Enough of Gold Survival Guide?
If once a week isn't enough sign up to get daily price alerts every weekday around 9am Click here for more info
---
---
The Legal stuff – Disclaimer:
We are not financial advisors, accountants or lawyers. Any information we provide is not intended as investment or financial advice. It is merely information based upon our own experiences. The information we discuss is of a general nature and should merely be used as a place to start your own research and you definitely should conduct your own due diligence. You should seek professional investment or financial advice before making any decisions.
Copyright © 2020 Gold Survival Guide.
All Rights Reserved.