This Week:
A Gold to Silver Ratio Video Update: Time to Favour Silver
The World's First Government-Backed Cryptocurrency
Optimist or Pessimist on Silver?
New Look Website Live
Rising Bond Yields Indicate Coming Problems?
Prices and Charts
---
---
NZD Gold Minor Breakout
Gold in NZ Dollars moved up out of the sideways pattern it has been in since the start of 2018. It's not a conclusive breakout – we'll need to see it get above last year's high above $1900 for that. But gold in NZ Dollars did reach the highest price for 2018, so is of some note.
Likewise in US Dollars gold still needs to get above the key overhead resistance of $1375 from 2016.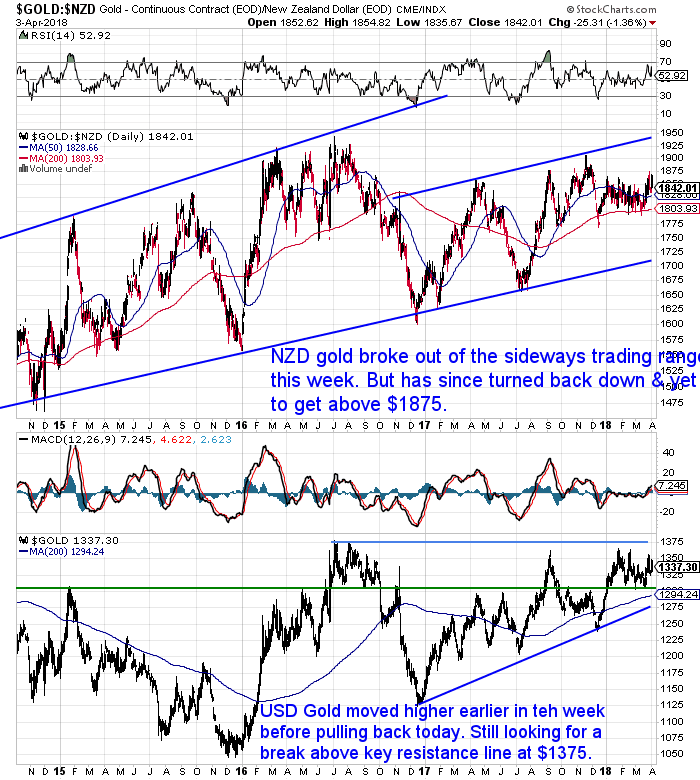 Silver Wedge Continues
Silver in NZ Dollars looks to be edging higher over the past couple of months and may have carved out a low.
Whether measured in NZ or US Dollars silver is in a long term wedge formation. A formation it will break out of sometime in the coming weeks or maybe couple of months tops.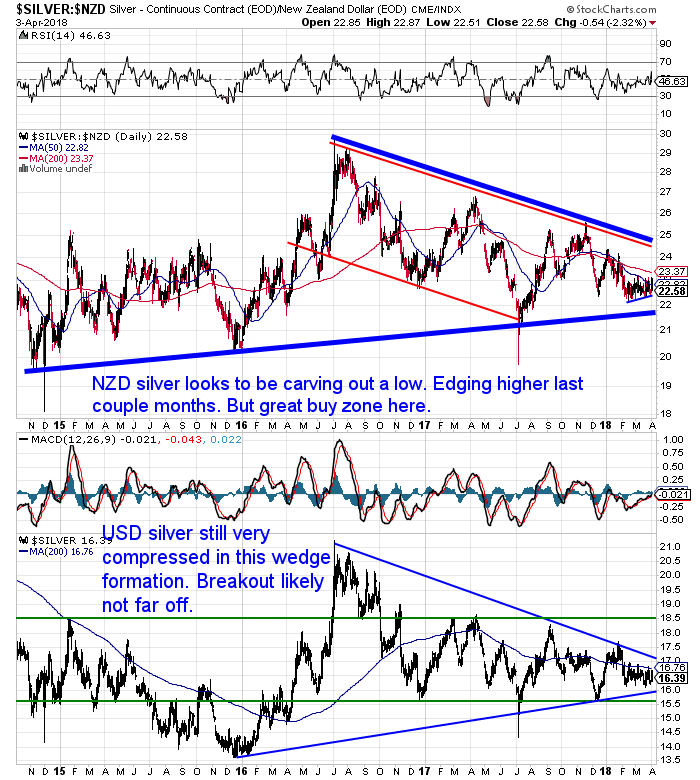 The NZ Dollar is barely changed from last week. So far it has held up above the 0.72 support level. But with the Kiwi making a series of lower highs and slightly lower lows so far in 2018, further weakness would not be a surprise.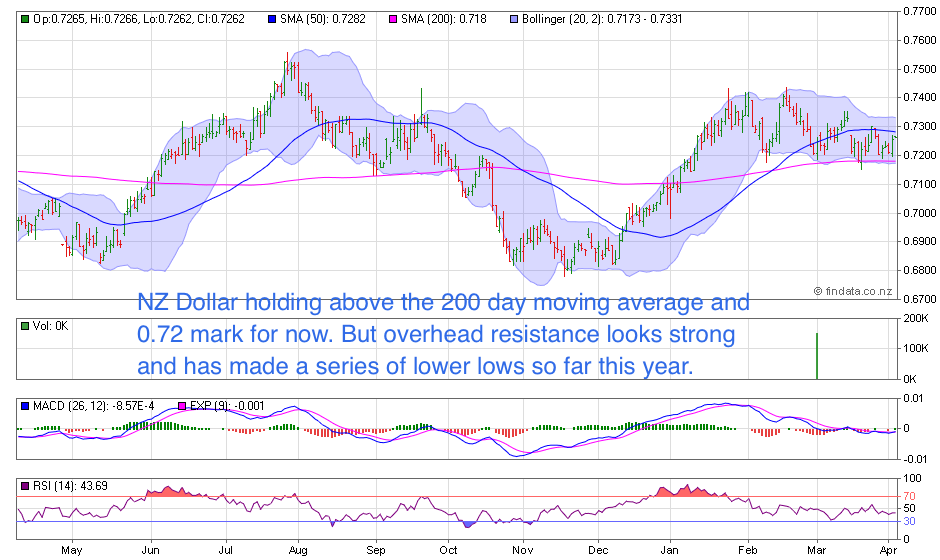 Unsure About Any Terms We Use When Discussing the Charts?
Check out this post if any of the terms we use when discussing the gold, silver and NZ Dollar charts are unknown to you:
Continues below
Gold and Silver Future Traders Latest Numbers
"The CFTC's Commitment of Traders Report as of 3/27 showed the large funds adding a whopping 35.1k contracts of longs and slashing 19.5k contracts of shorts to increase their net long position by 54k to 203k.
This sizeable shift was done on gold's rally to $1357 last week. Since the report, around 10k net longs were reduced, taking the net fund long position to approximately 195k.
Given that gold has come back to $1341, a Net Fund Long Position under 200k contracts is comparatively and historically small, and is certainly a bullish factor in the near/intermediate term as it leaves plenty of room for new longs to pile in and drive rallies further.
For silver fans, the large funds got further short (net short 14k contracts), shedding 3.0k longs and cutting 1.9k contracts of shorts, and was a bullish factor as silver rallied over $0.25 today."
New Look Website Live
The new GoldSurvivalGuide.co.nz website is finally live.
This is just the first step in further improvements to come over the next few weeks. Note: There are some links that might not be active at the moment.
So far this is just a new look and a newly redesigned homepage. With the aim of making it easier to find information on the website.
There is a new search window making it easier to find a particular article (and soon also a particular product).
Under the "Education" menu you'll see a number of new categories on our blog. Also making it easier to learn more on a particular topic. Our thousands of previous articles are getting re-categorised as we type.
So stay tuned for more updates soon on the website improvements.
Your Questions Wanted
Remember, if you've got a specific question, be sure to send it in to be in the running for a 1oz silver coin.
Rising Bond Yields Indicate Coming Problems?
Here's a chart summarizing US monetary policy and the way it has evolved over the years from Grant Williams at the recent Mauldin SIC conference: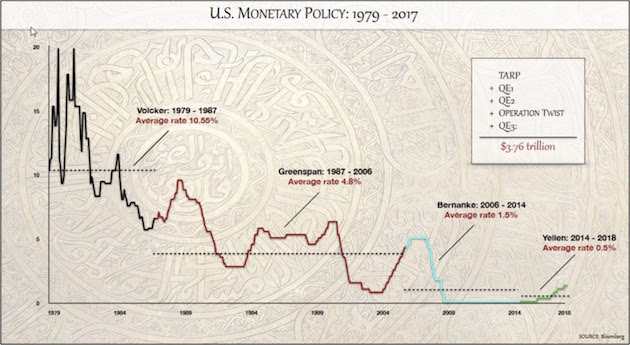 The odds are the next crisis will be positive for gold and silver prices. So make sure you have your position before it arises.
Finally don't forget to check out the latest posts on the website below.
If you don't have any silver in your possession yet, get in touch to discuss your options:
Phone: 0800 888 GOLD ( 0800 888 465 ) (or +64 9 2813898)
or Online order form with indicative pricing
This Weeks Articles:
Wed, 4 Apr 2018 1:07 PM NZST
Before making any financial decision it's always a good idea to consider both sides of the story. Silver is no different. Poor man's gold has pros and cons and there are definitely better times to buy silver. Here's two contrary arguments with an optimists and a pessimists view on silver currently…   Optimist or Pessimist […]
The post Optimist or Pessimist on Silver? appeared first on Gold Survival Guide.
Wed, 4 Apr 2018 11:33 AM NZST
This excellent video from the Youtube channel belangp gives a detailed statistical analysis of the gold to silver ratio. It's a different take to what we have written recently here: Using the Gold Silver Ratio to Time Buying Silver. The full video (a compact 9 minutes) is shown below. But here is a summary of what is covered: […]
The post A Gold to Silver Ratio Video Update: Time to Favour Silver appeared first on Gold Survival Guide.
Tue, 3 Apr 2018 5:21 PM NZST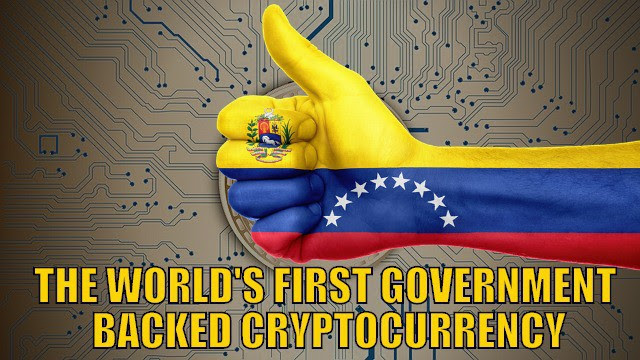 Here's an interesting discussion on government backed cryptocurrencies. Including a gold backed cryptocurrency and how when cryptocurrencies become easily exchangeable for gold it's going to help the markets for both cryptos and gold…   Doug Casey on the World's First Government-Backed Cryptocurrency Justin's note: Venezuela just introduced its own cryptocurrency. That's right… The country battling chronic […]
The post The World's First Government-Backed Cryptocurrency appeared first on Gold Survival Guide.
Wed, 28 Mar 2018 11:00 AM NZST
Here in New Zealand, real estate is the heavily most favoured investment class. Pretty much to the exclusion of everything else for the vast majority of the country we'd imagine. But there are many other assets to consider owning that serve different purposes. Below Dan Denning (who we've heard speak well at the Sydney Gold […]
The post What to Do With Your Money When Doom Awaits – Asset Allocation appeared first on Gold Survival Guide.
As always we are happy to answer any questions you have about buying gold or silver. In fact, we encourage them, as it often gives us something to write about. So if you have any get in touch.
Phone: 0800 888 GOLD ( 0800 888 465 ) (or +64 9 2813898)
or Online order form with indicative pricing
---
---
---
Note:
Prices are excluding delivery
1 Troy ounce = 31.1 grams
1 Kg = 32.15 Troy ounces
Request special pricing for larger orders such as monster box of Canadian maple silver coins
Lower pricing for local gold orders of 10 to 29ozs and best pricing for 30 ozs or more.
Foreign currency options available so you can purchase from USD, AUD, EURO, GBP
Note: For local gold and silver orders your funds are deposited into our suppliers bank account. We receive a finders fee direct from them. Pricing is as good or sometimes even better than if you went direct.

---
Can't Get Enough of Gold Survival Guide?
If once a week isn't enough sign up to get daily price alerts every weekday around 

9am

Click here for more info
---
Our Mission
To demystify the concept of protecting and increasing ones wealth through owning gold and silver in the current turbulent economic environment.
To simplify the process of purchasing physical gold and silver bullion in NZ – particularly for first time buyers.
---
---
The Legal stuff – Disclaimer:
We are not financial advisors, accountants or lawyers. Any information we provide is not intended as investment or financial advice. It is merely information based upon our own experiences. The information we discuss is of a general nature and should merely be used as a place to start your own research and you definitely should conduct your own due diligence. You should seek professional investment or financial advice before making any decisions.