This Week:
Is the RBNZ Preparing to Scrap the New Zealand $100 Note?
Why New Zealand Won't Have Any Say in a Global Currency Reset
The Mainstream is Catching Up With Us!
Prices and Charts
---
---
NZD Gold Pulls Back After Sharp Rise
Earlier this week gold in NZ dollars shot higher as the Kiwi dollar weakened yet again. Briefly touching $1875 before pulling back to just above the 200 day moving average (MA).
Gold looks to have strong support at the NZ$1775 level. So buying anywhere under the 200 day MA looks like a good long term buy.
Last week we thought NZD silver was likely to head higher towards the 200 day MA before a pull back began.
This proved to be the case, with silver back to the 50 day MA today. This also looks like a good buying zone for silver as the long term uptrend line looks to have held and be good support. So buying anywhere close to that line should be a good long term bet.
We thought the New Zealand dollar may consolidate around 0.65 for a bit. But no, it plunged from last week and made yet another low. Dipping down close to 0.64 not since since early 2016.
Back in August we thought 0.64 was the next support level to look for. That has now almost been touched. Next stop may be 0.62?
Even ANZ is now warning:
New Zealand dollar heading to GFC lows by end of the year, ANZ says
For more on the Kiwi see:
NZ Dollar Falls – Why is the NZ Dollar Weaker and Where to Now?
Need Help Understanding the Charts?
Check out this post if any of the terms we use when discussing the gold, silver and NZ Dollar charts are unknown to you:
Continues below
—– OFFER FROM OUR SISTER COMPANY: Emergency Food NZ —– 
Preparation also means having basic supplies on hand.
Are you prepared for when the shelves are bare?
For just $190 you can have 4 weeks emergency food supply.
Now Available. In Stock. Free Shipping NZ Wide.
Is the RBNZ Preparing to Scrap the New Zealand $100 Note?
Do you stockpile any cash at home in case of emergencies or a natural disaster when the ATM's and eftpos network might be down? (actually speaking of natural disasters, our sister company Emergency Food NZ finally has smaller emergency food packs back in stock. See details of them linked above).
If so it would pay to think carefully what type of notes it is you hoard.
See why some recent data published by the RBNZ has us thinking the Reserve Bank may be preparing to abolish the $100 note…
Why New Zealand Won't Have Any Say in a Global Currency Reset
Despite the fact that many (but not all) share markets continue to rise and house prices remain up, the global monetary system is well overdue for a rejig. Why's that?
Well, the international monetary system has actually collapsed 3 times in the past century. The last one occurred in the mid 1970's and on average they happen every 30-40 years.
So it's now been over 40 years. Despite what most people would think it is a case of when, not if, we experience some kind of reset.
How would New Zealand be affected by this?
Here's what we think…
Your Questions Wanted
Remember, if you've got a specific question, be sure to send it in to be in the running for a 1oz silver coin.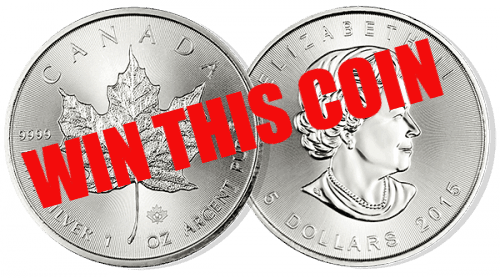 The Mainstream is Catching Up With Us!
We spotted a few of stories in the media this week backing up things we've written in recent months.
In August we wrote: Could Stagflation Happen Again?
We pondered could the New Zealand (and global) economy be headed for stagflation? See just what stagflation is, what causes stagflation and what offers the best protection from it.
This week over on interest.co.nz they had:
Stagflation anyone?
"David Hargreaves ponders where the turbulent forces of a falling dollar, rising fuel prices and falling business confidence may take us."
Earlier in August we also wrote about: Why the Push for Higher Wages May be at Just the Wrong Time
In a similar vein Stuff today had:
Minimum wage rise could leave households worse-off
"A "perfect storm" of minimum wage rises, a weak dollar and higher fuel costs are predicted to combine to hike prices.
Prime Minister Jacinda Ardern has come under heat this week over record fuel prices. But economists warn there may be more pain on the horizon.
Cameron Bagrie said the current situation could be described as "grumpflation".
"Things are slowing, it's not a downturn but they're easing up. Then there's a hell of a lot of pressure on costs. Everything is going up – rents, rates, fuel… there's a fair bit of pressure going to go on disposable incomes."
He said household savings rates were still negative and most Kiwis did not have a financial buffer to absorb cost shocks."
Then finally back in July we noted that: Net Migration was Falling – and wondered Could This Tip NZ into Recession?
Now ANZ economists are also wondering if there is a chance of larger than expect falls in migration. If so we could see economic growth slow markedly.
The bottom is yet to drop out of the New Zealand economy. But these stories show there are a few warning signs about. Better to be prepared just in case.
Grab some financial insurance today. Check out the deals going currently.
Email: 

[email protected]

Phone: 0800 888 GOLD ( 0800 888 465 ) (or +64 9 2813898)
or Shop Online with indicative pricing
— Prepared for the unexpected? —
Never worry about safe drinking water for you or your family again…

The Big Berkey Gravity Water Filter has been tried and tested in the harshest conditions. Time and again proven to be effective in providing safe drinking water all over the globe.
This filter will provide you and your family with over 22,700 litres of safe drinking water. It's simple, lightweight, easy to use, and very cost effective.
Big Berkey Water Filter
New Stock Arriving Soon – Learn More NOW….
—–
This Weeks Articles:
Wed, 10 Oct 2018 9:47 AM NZST
Lately we've discussed the possibility or maybe we should say the inevitability of a change in the global monetary system. Perhaps in the form of a currency reset. Here's more on how that might play out. If the US Dollar Was Again Linked to Gold, How Would This Affect New Zealand? Does a Gold Revaluation […]
The post Why New Zealand Won't Have Any Say in a Global Currency Reset appeared first on Gold Survival Guide.
Tue, 9 Oct 2018 3:12 PM NZST
Over the years we've reported on the war on cash and how various countries have been removing high denomination notes. Here's some evidence that the Reserve Bank may be preparing to scrap the New Zealand $100 note. This would be the biggest step in the war on cash in New Zealand to date.   Last week […]
The post Is the RBNZ Preparing to Scrap the New Zealand $100 Note? appeared first on Gold Survival Guide.
Fri, 5 Oct 2018 11:11 AM NZST
This Week: Gold Cycles vs Property Cycles: When Will Gold Reach Peak Valuation? Where Are We in the Psychology of the Silver Market Cycle? Gold and Silver Commitment of Traders (COT) Report: Update Prices and Charts Looking to sell your gold and silver?Visit this page for more information Buying Back 1oz NZ Gold 9999 Purity $1752 Buying Back 1kg NZ Silver 999 Purity $676       Silver Continues to Outperform Gold […]
The post Latest Business Confidence Numbers Confirm it's Too Early to Celebrate the NZ GDP Numbers appeared first on Gold Survival Guide.
As always we are happy to answer any questions you have about buying gold or silver. In fact, we encourage them, as it often gives us something to write about. So if you have any get in touch.
Email: 

[email protected]

Phone: 0800 888 GOLD ( 0800 888 465 ) (or +64 9 2813898)
or Online order form with indicative pricing
---
---
7 Reasons to Buy Gold & Silver via GoldSurvivalGuide

Today's Prices to Buy
1oz NZ 99.99% pure gold bar
$1903
1kg NZ 99.9% pure silver bar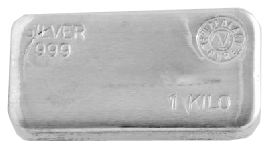 $779
 (price is per kilo for orders of 1-24 kgs)
$772 
(price is per kilo only for orders of 25 kgs or more)
1oz PAMP Suisse 99.99% pure gold bar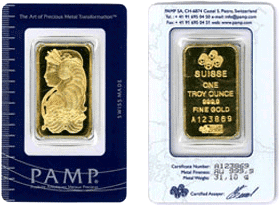 $1934
1kg PAMP 99.9% pure silver bar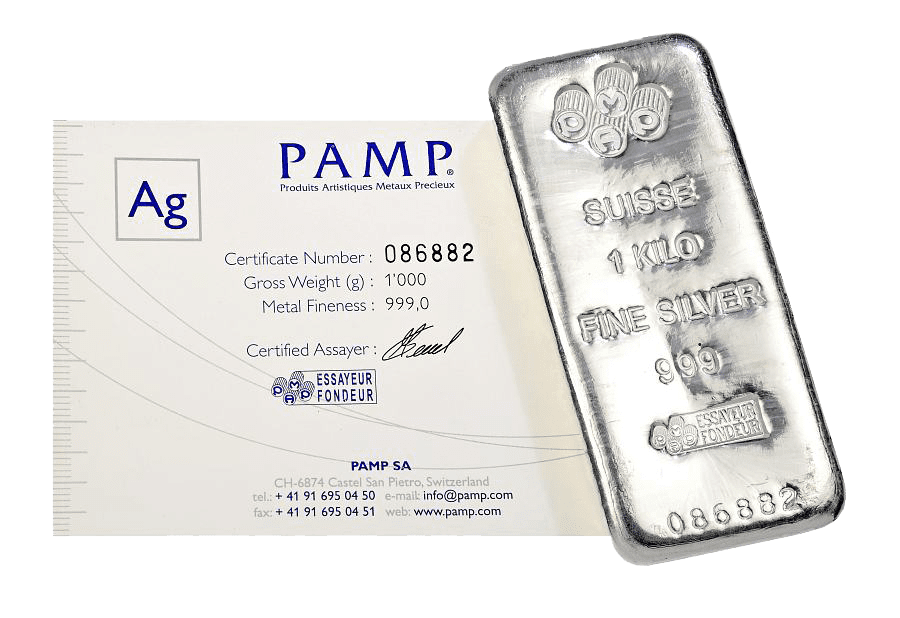 $838
---
Note:
Prices are excluding delivery
1 Troy ounce = 31.1 grams
1 Kg = 32.15 Troy ounces
Request special pricing for larger orders such as monster box of Canadian maple silver coins
Lower pricing for local gold orders of 10 to 29ozs and best pricing for 30 ozs or more.
Foreign currency options available so you can purchase from USD, AUD, EURO, GBP
Plus we accept Bitcoin, Bitcoin Cash, Visa and Mastercard
Note: For local gold and silver orders your funds are deposited into our suppliers bank account. We receive a finders fee direct from them. Pricing is as good or sometimes even better than if you went direct.

---
Can't Get Enough of Gold Survival Guide?
If once a week isn't enough sign up to get daily price alerts every weekday around 9am Click here for more info
---
---
The Legal stuff – Disclaimer:
We are not financial advisors, accountants or lawyers. Any information we provide is not intended as investment or financial advice. It is merely information based upon our own experiences. The information we discuss is of a general nature and should merely be used as a place to start your own research and you definitely should conduct your own due diligence. You should seek professional investment or financial advice before making any decisions.
Copyright © 2018 Gold Survival Guide.
All Rights Reserved.