Prices and Charts

---
Looking to sell your gold and silver?
Buying Back 1oz NZ Gold 9999 Purity
$2247
Buying Back 1kg NZ Silver 999 Purity
$823
---
NZD Gold Pulling Back After Sharp Rise
After an almost $200 per ounce jump since late December, gold in NZ Dollars has pulled back sharply this week. Down just over 3%. With the USA and Iran seemingly looking to de-escalate the tensions.
So we could see a pull back to the 50 day moving average (M.A.). Or even down to retest the upper blue trend line. So a good buying zone is approaching now that gold appears to have bottomed out at the end of 2019.
Remember the Iran tensions only occurred after New Year. So gold has merely retraced that late surge. Gold was already rising prior to the killing of the Iranian General.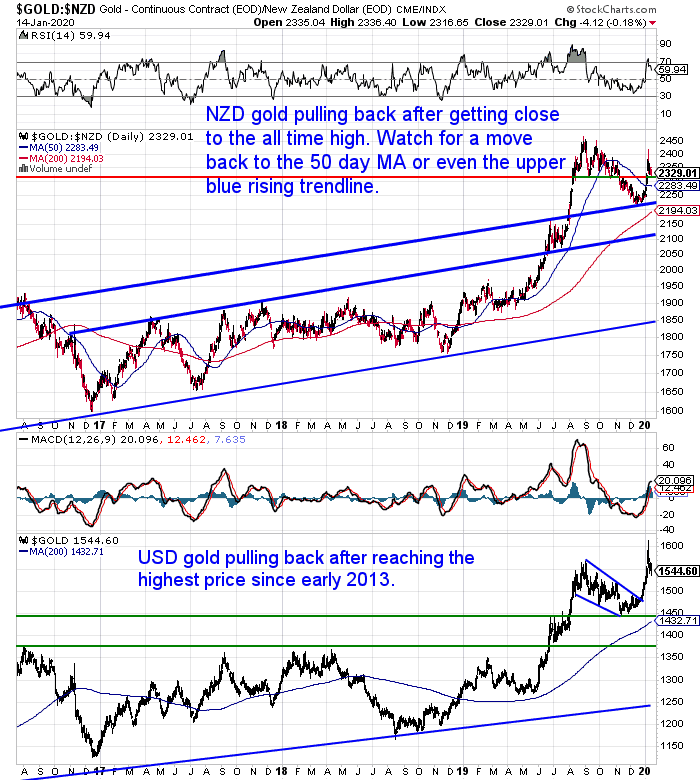 Silver Also Dipping
Silver has already corrected further than gold. Now retesting the upper trendline in the bullish flag formation. Silver is back to neutral on the RSI already though. So given it didn't rise as strongly as gold due to the Iran conflict, perhaps silver won't pull back much further?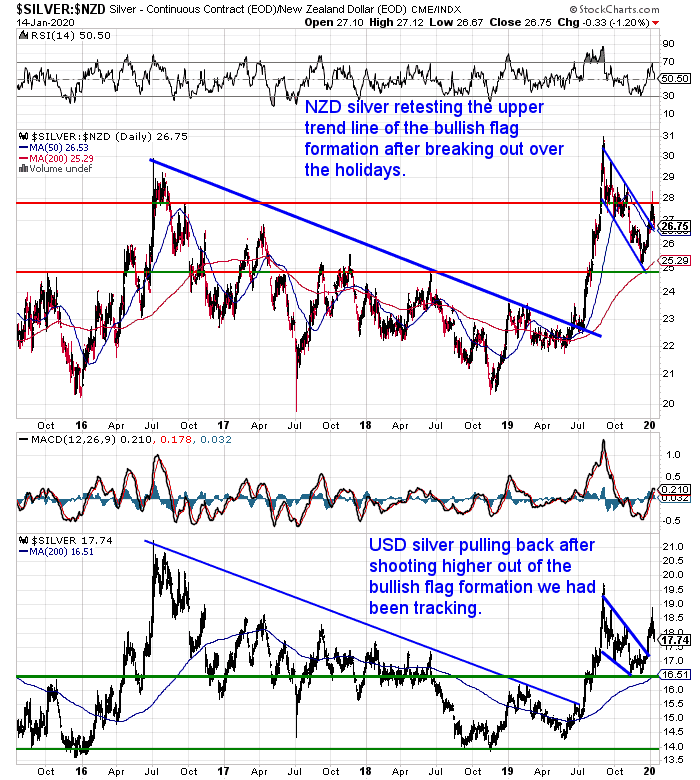 NZ Dollar May Be About to Rise Again
The NZ dollar may be levelling out now after falling sharply for the last 2 weeks or so. The Kiwi dollar looks to be in an uptrend in the medium term at least. How will this affect gold and silver prices in New Zealand in 2020? This is the subject of this week's feature article below.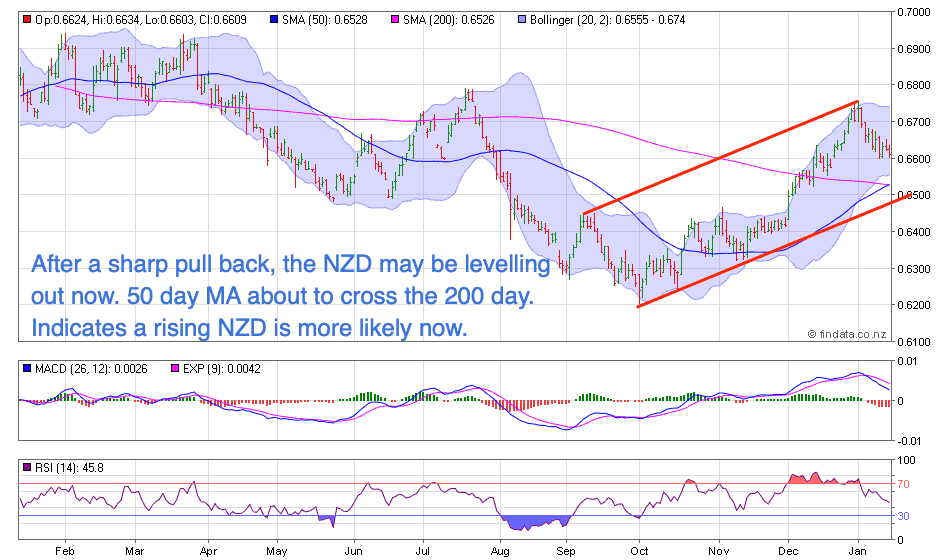 Need Help Understanding the Charts?
Check out this post if any of the terms we use when discussing the gold, silver and NZ Dollar charts are unknown to you:
Continues below
—– OFFER FROM OUR SISTER COMPANY: Emergency Food NZ —–
Here's how to always have clean fresh drinking water on hand.
The Sport Berkey Water Filter Bottle – $69 Delivered
Ideal for travel. Driving, camping, backpacking.

Free Shipping NZ Wide.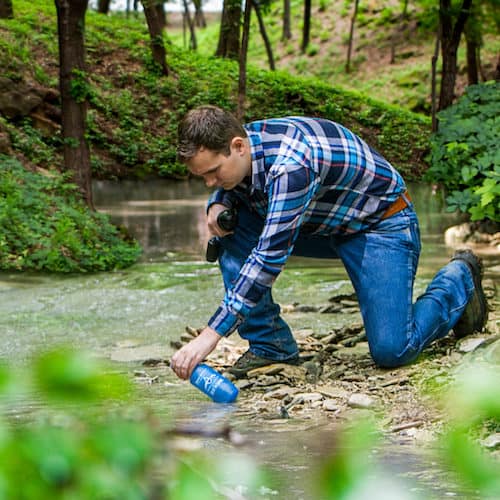 If the NZD Rises Against the USD in 2020 How Will This Affect Gold and Silver Prices for New Zealanders?
The chart above shows that the NZ Dollar has been in an overall uptrend since October of last year. In our 2019 review and Guesses for what 2020 has in store for us, we also said we thought the NZ Dollar would strengthen against the US Dollar in 2020.
So what does this mean for New Zealand precious metals buyers?
Last week we received a question from a reader on just this very thing:
"When we buy precious metals, all prices are according to USD, then with varied exchange rates to NZD. Of course, people are expecting the prices to be going up to take profit.
If the USD is expecting to be going down in the future, whereas supposing the metals prices & NZD are going up, the profit will be eroded by the NZD appreciation. For example, if I buy gold at USD1500 and sell USD2000, the net gain is USD500, but if NZD appreciates 20% against USD, I make much less than it seems.
I have started to think what is the point buying metals, even though the prices are going up.
I am wondering how New Zealanders make money out of metals?"
If you've wondered the same thing, then this weeks feature article has you covered.
We also look at whether it is guaranteed that the US Dollar will collapse faster than other fiat currencies? Is this so set in stone?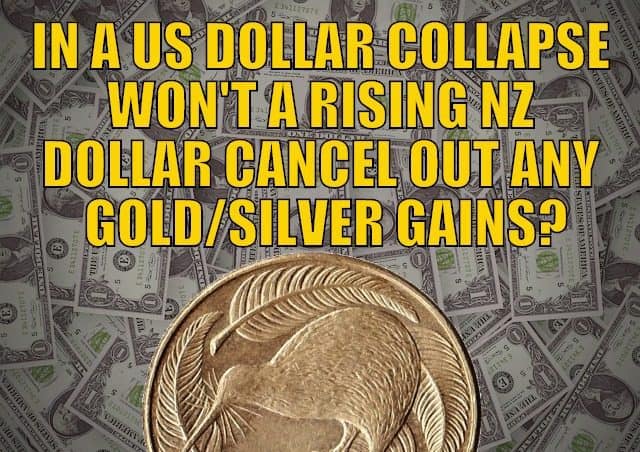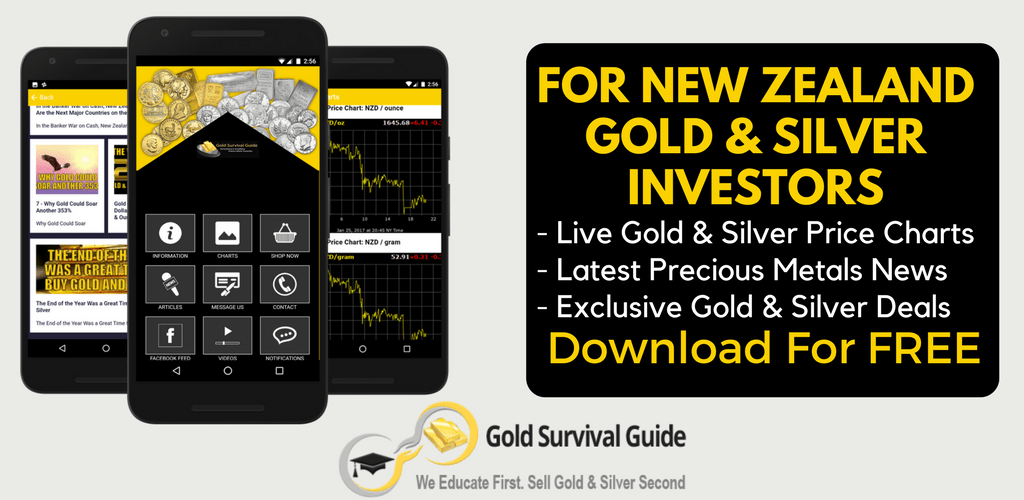 What Caused the Sharp Run Higher in Gold?
The run higher in gold from late December caught many people by surprise. The World Gold Council had a good summary of what the drivers behind this rally may have been:
Drivers behind the recent gold rally
A technical breakout
Bullish positioning in derivatives markets
Light trading volumes
Portfolio rebalancing at the end of 2019 especially as investors hedged risk asset allocations
Federal Reserve (Fed) repo activity
Increased geopolitical risk
See full article: Source.
Your Questions Wanted
Remember, if you've got a specific question, be sure to send it in to be in the running for a 1oz silver coin.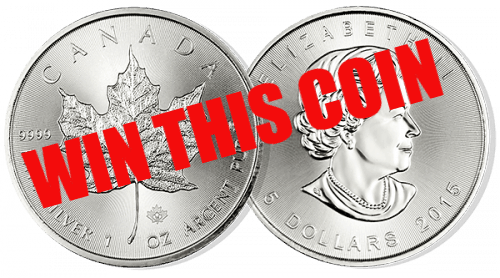 What Else Might Support the Gold Price in 2020?
Here are some of the many other factors that could be accommodative to the gold price in 2020:
A Loose US Central Bank: After reversing course on its interest rate rises in 2019, the Fed's balance sheet has been increasing at the fastest pace since the height of the 2008 financial crisis. Interestingly gold jumped when the Fed reversed course.
Negative "Real" Interest Rates: Real (after inflation) interest rates remain negative. This is historically good for the gold price.  See: Real Interest Rates vs Gold Prices – What Can They Tell Us About When to Buy Gold in New Zealand?
Recession?: Here in New Zealand and across the globe economic growth remains sluggish. It looks like central banks are intending to pump new money into the system in response to any downturn. This is likely to be positive for gold.
Central Banks to Continue to Buy: 2018 was a 50 year high for central bank gold purchases. The World Gold Council expect the final 2019 data to be even higher. With what's going on across the globe it's likely central banks will continue to buy heavily.
Share Markets: Generally if share markets are going well gold doesn't. However last year we saw both shares and gold rise. This also occurred for a number of years in the mid 2000's. Our guess is with the Fed pumping more liquidity into the system we could see both shares and gold rising in 2020 too. But if we see a share market correction or even just heightened volatility this could be even more supportive of gold.
Negative Yielding Debt: The total of global negative yielding bonds has fallen from the 2019 peak. However, there is still reason for concern with the likes of German government bonds currently all negative. As we reported last year gold prices have been moving in tandem with negative yielding debt. So a further increase in negative yielding would be bullish for gold.
A Heightened Conflict with Iran?: Last week the tensions between the US and Iran heightened. However since then both sides have dialed things back a notch. But if an escalation or conflict were to occur, this could further boost gold.
Even without any "black swans" gold looks set to have a solid year in 2020.
The sharp jump in price following the US drone strike on the Iranian general shows how unexpected events can sharply impact the gold price.
This highlights the importance of having your insurance in place before it is actually needed. So get in touch today for a quote or to have any queries answered.
Phone: 0800 888 GOLD ( 0800 888 465 ) (or +64 9 2813898)
or Shop Online with indicative pricing
— Prepared for the unexpected? —

Never worry about safe drinking water for you or your family again…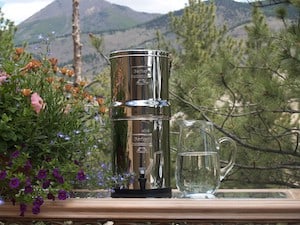 The Berkey Gravity Water Filter has been tried and tested in the harshest conditions. Time and again proven to be effective in providing safe drinking water all over the globe.
This filter will provide you and your family with over 22,700 litres of safe drinking water. It's simple, lightweight, easy to use, and very cost effective.
Royal Berkey Water Filter
—–
This Weeks Articles:
Wed, 8 Jan 2020 12:55 PM NZST
It's time for our annual review of the performance of gold and silver in New Zealand dollars. We'll also look back on our predictions from the start of 2019. Then finish off by making a few guesses as to what 2020 could have in store for us… 2019 saw a complete reversal from 2018 overall […]
The post Gold & Silver Performance: 2019 in Review & Our 2020 Guesses appeared first on Gold Survival Guide.
Tue, 7 Jan 2020 2:01 PM NZST
How might a war with Iran affect the gold and silver price? See what can be learnt from past wars and how they impacted precious metals prices… War and Gold and Silver Prices US President Donald Trump ordered the killing of Iranian General Qassim Soleimani over the weekend. The high ranking Iranian General was killed […]
The post How Does War Affect the Gold and Silver Price? appeared first on Gold Survival Guide.
As always we are happy to answer any questions you have about buying gold or silver. In fact, we encourage them, as it often gives us something to write about. So if you have any get in touch.
Phone: 0800 888 GOLD ( 0800 888 465 ) (or +64 9 2813898)
or Online order form with indicative pricing
---
---
7 Reasons to Buy Gold & Silver via GoldSurvivalGuide

Today's Prices to Buy
1oz NZ 99.99% pure gold bar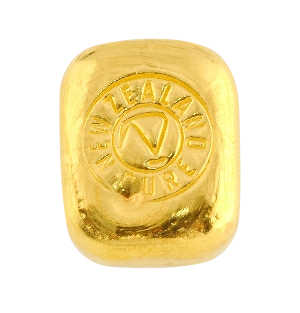 $2426
1kg NZ 99.9% pure silver bar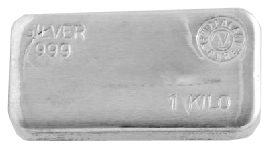 $944
 (price is per kilo for orders of 1-24 kgs)
$939 (price is per kilo only for orders of 25 kgs or more)
1oz PAMP Suisse 99.99% pure gold bar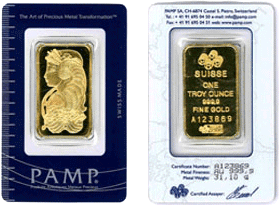 $2462
1kg PAMP 99.9% pure silver bar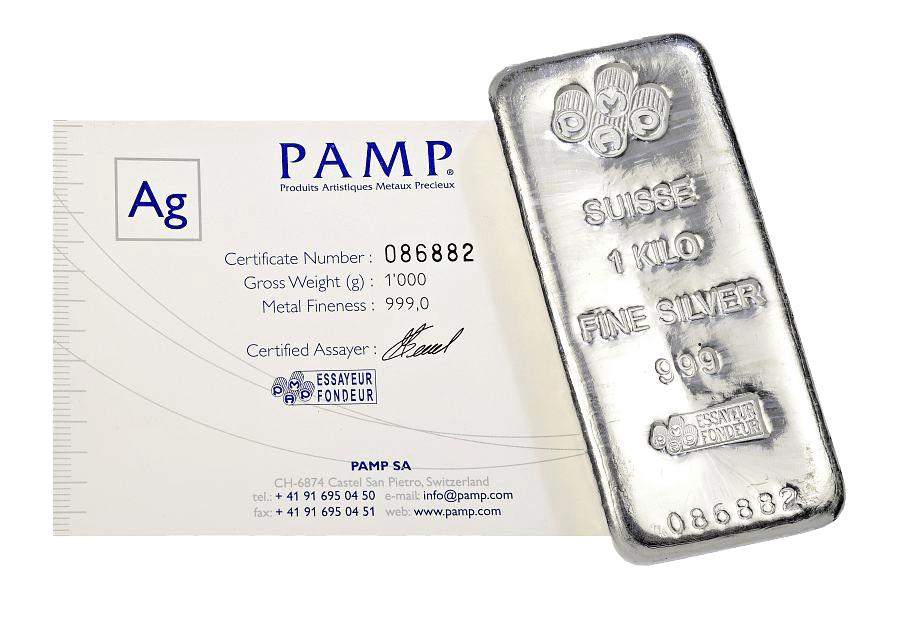 $1004
1oz Canadian Gold Maple 99.99% pure gold coin (2019)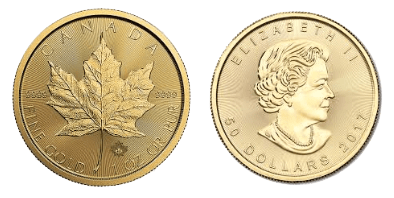 $2470
---
Note:
Prices are excluding delivery
1 Troy ounce = 31.1 grams
1 Kg = 32.15 Troy ounces
Request special pricing for larger orders such as monster box of Canadian maple silver coins
Lower pricing for local gold orders of 10 to 29ozs and best pricing for 30 ozs or more.
Foreign currency options available so you can purchase from USD, AUD, EURO, GBP
Plus we accept BTC, BCH, Visa and Mastercard
Note: For local gold and silver orders your funds are deposited into our suppliers bank account. We receive a finders fee direct from them. Pricing is as good or sometimes even better than if you went direct.


---
Can't Get Enough of Gold Survival Guide?
If once a week isn't enough sign up to get daily price alerts every weekday around 9am Click here for more info
---
---
The Legal stuff – Disclaimer:
We are not financial advisors, accountants or lawyers. Any information we provide is not intended as investment or financial advice. It is merely information based upon our own experiences. The information we discuss is of a general nature and should merely be used as a place to start your own research and you definitely should conduct your own due diligence. You should seek professional investment or financial advice before making any decisions.
Copyright © 2019 Gold Survival Guide.
All Rights Reserved.