Prices and Charts

---
Looking to sell your gold and silver?
Buying Back 1oz NZ Gold 9999 Purity
$2203
Buying Back 1kg NZ Silver 999 Purity
$815
---
NZD Gold – is the Bottom Now in?
That is the $64,000 question! NZD Gold is down slightly on last week. Having now "backfilled the gap" around $2275 it is trying to eek out a bottom above the upper rising trend line. (Backfill refers to the "gap up" the price made back in August. It is not uncommon after sharp jumps in price like this, to see it return to that same level and "backfill the gap".)
But the answer to the question of whether the bottom is in is "who knows?". Your best bet is to spread your purchases out into a series of tranches. As this could be it. Or perhaps we'll see the price move down to the next line of strong horizontal support at $2150? By the time it got there, both the 200 day moving average (MA) and the middle rising blue trendlines would likely have moved up there too.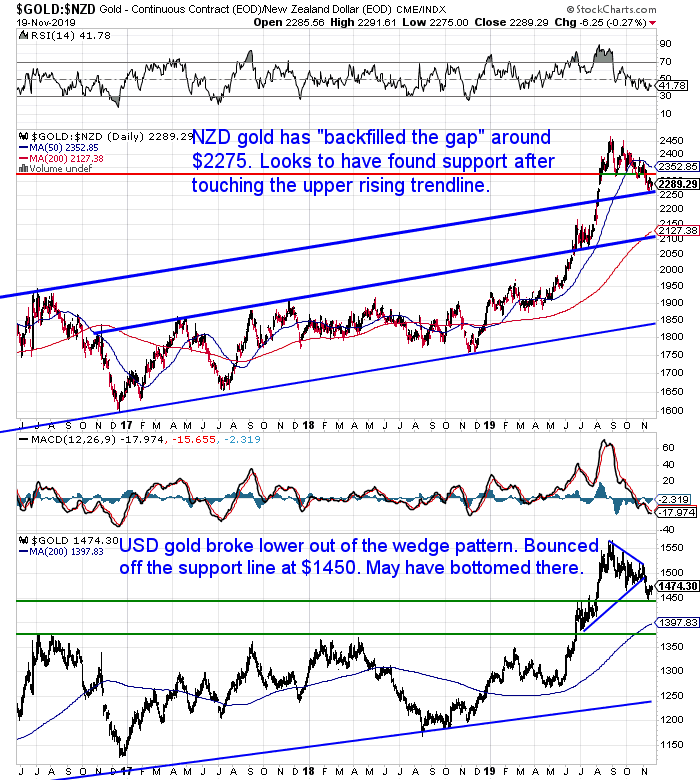 Silver Outpacing Gold This Week
Unlike gold, NZD silver was actually up this week. Silver has bounced up off the $26 level. It looks to be forming a bullish flag pattern.
So this could be the bottom for silver. Or like gold we could yet see a move back down to the 200 day MA (red line).
But again like gold, this is probably a good buying zone to start accumulating.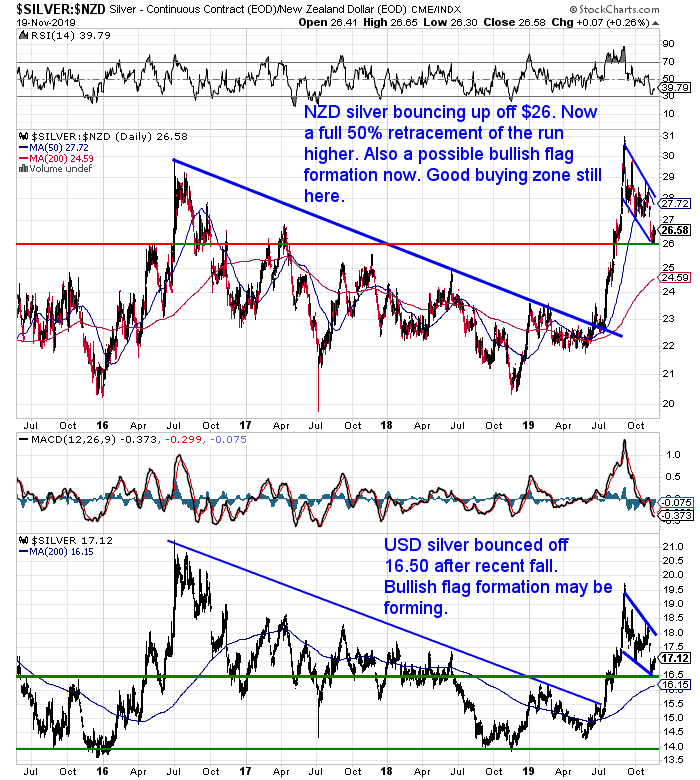 NZ Dollar Up Sharply
The RBNZ surprised the markets last Wednesday by not cutting the Official Cash Rate again.
As a result the Kiwi jumped sharply and has continued to rise this week. It could well be testing the 0.6500 level before too long now.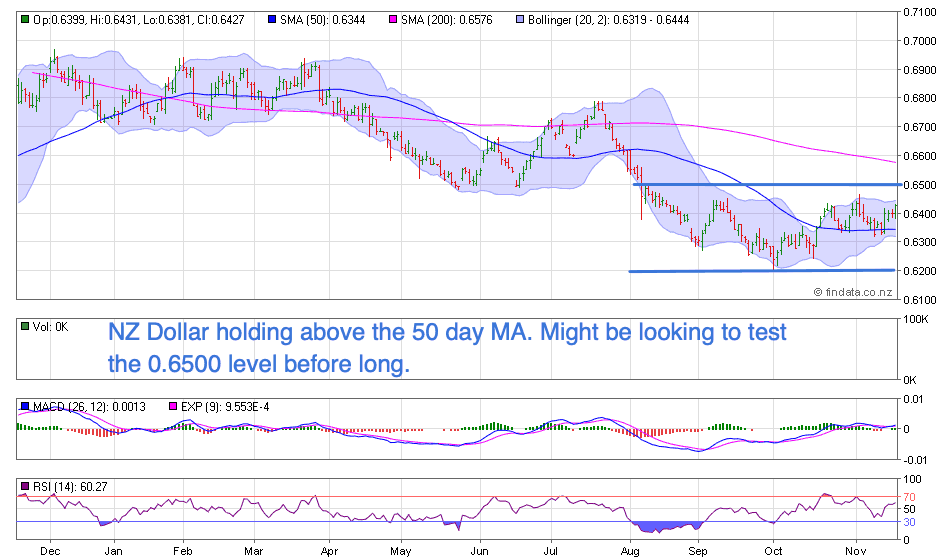 We don't like to be in agreement with bank economists too much. But ASB are probably right when they say:
"…the RBNZ's new growth outlook still appears too rosy and it will eventually revise them down – meaning future inflation pressures will take longer to build up.  Moreover, the RBNZ has yet to factor in the economic impact of its impending bank capital increases, for which we expect a bigger economic impact than the RBNZ.  The RBNZ continued to forecast a low in the OCR of 0.9% (as it did in August).  For these reasons, we continue to expect the OCR will eventually fall to 0.5%."
We think there's a good chance they'll end up lower than that too.
Need Help Understanding the Charts?
Check out this post if any of the terms we use when discussing the gold, silver and NZ Dollar charts are unknown to you:
Continues below
—– OFFER FROM OUR SISTER COMPANY: Emergency Food NZ —–
Preparation also means having basic supplies on hand.
Are you prepared for when the shelves are bare?
For just $240 you can have a 56 serving emergency food supply.
Free Shipping NZ Wide.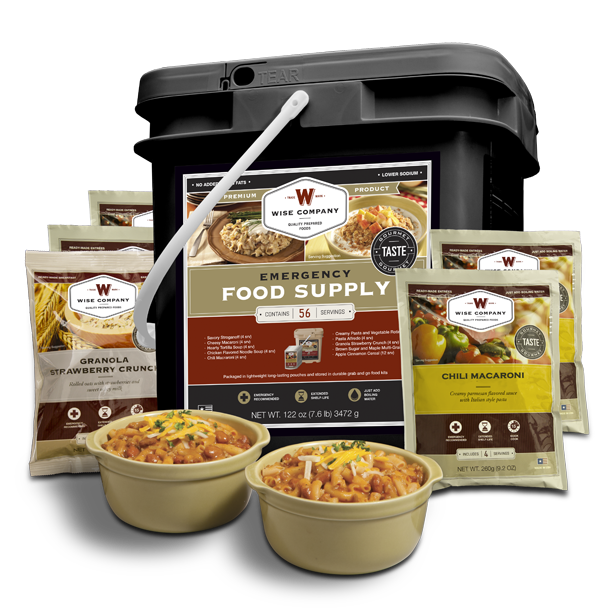 Smaller Emergency Food Packs Now Available.
RBNZ to Outline "Principles That Guide Thinking on Unconventional Tools"
The RBNZ seems to be preparing for a situation of even lower interest rates too. RBNZ head honcho Adrian Orr delivered a speech recently to the Federal Reserve Bank of San Francisco. It was on the "effects of uncertainty and dampened global growth on monetary policy".
Interestingly he commented on the RBNZ's preparation for unconventional monetary policy. Central bank speak for the likes of money printing and negative interest rates (emphasis added is ours)…
"Beyond conventional monetary policy
It is possible that some of the uncertainty in the current economic cycle is due to a question of whether central banks have enough policy space to respond to a future recession; or even if we can continue to service our mandates if inflation remains low. Although this scenario is far from our central projection in New Zealand, it is much better for us to prepare for unconventional monetary policy while the sun is shining.
In the near future, we will publish the principles that guide our thinking on unconventional tools, and we are currently working our way through operational considerations of the different options. Having these tools ready, should we need them, will mean we can continue to contribute to a stable economic environment should the OCR reach zero. By getting this work done now and publishing our analysis, we can provide more certainty to the public over our ability to respond to any future downturns."
So the central bank is working through the nuts and bolts of how they will implement the likes of negative interest rates and "quantitative easing".
Sounds like another good reason to own a decent chunk of gold and silver.
Wages from Ancient Greece and NZ Housing Both Say Silver Undervalued by a Factor of 20
Here's a follow on from last weeks popular post on NZ Housing to Silver Ratio 1968 – 2019 – Measuring NZ House Prices in Silver.
We read an interesting comparison of wages when priced in silver from Babylonian times, to ancient Greece, to Roman, to medieval England, through to 19th century England. Surprisingly wages were relatively steady through this massive period in history. With the 19th century labourer getting about double what the Athenian did centuries prior.
But here's the most interesting thing we discovered. The difference in the wages of modern labourers to those of Athens, is very similar to the difference in how many ounces it takes to buy the average house now, compared to the previous bottom in the 1980.
Here's the full low down of this startling similarity…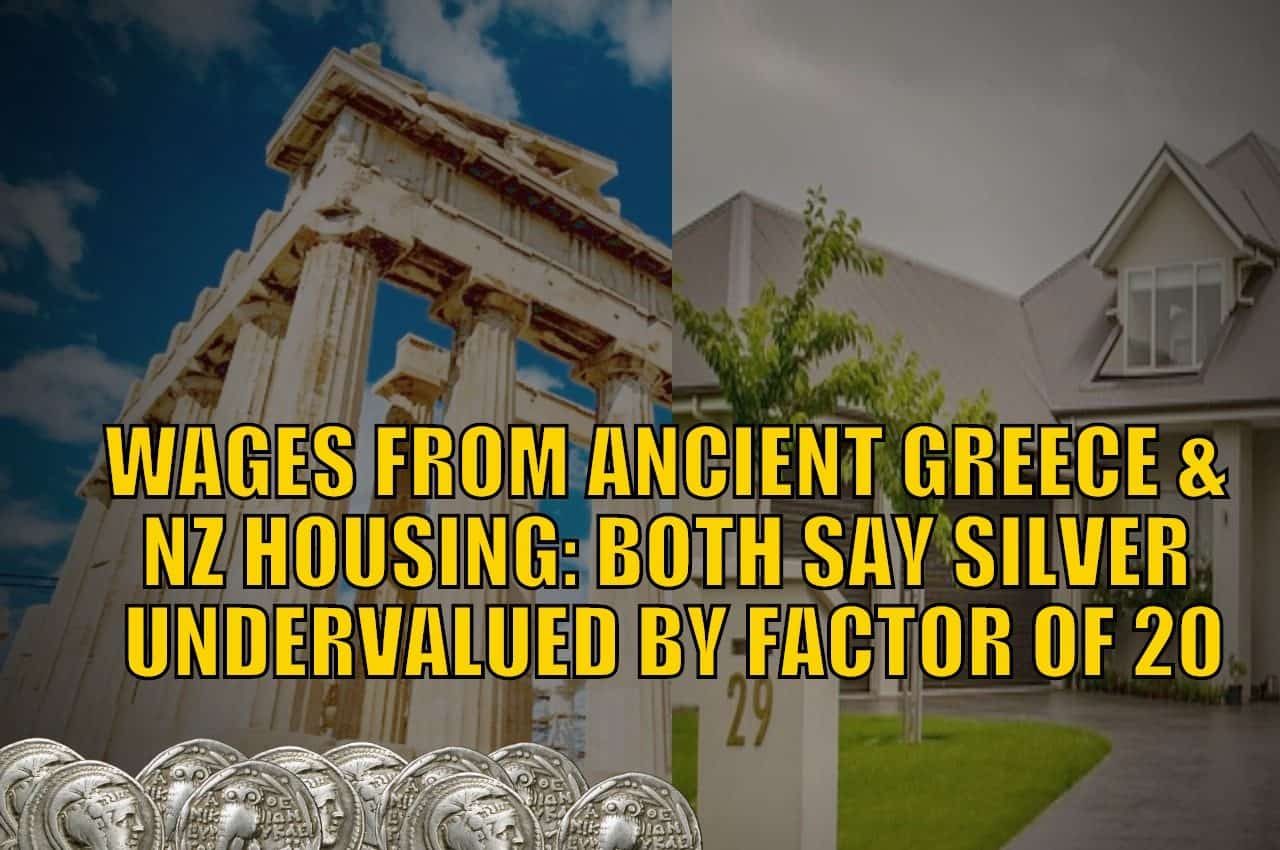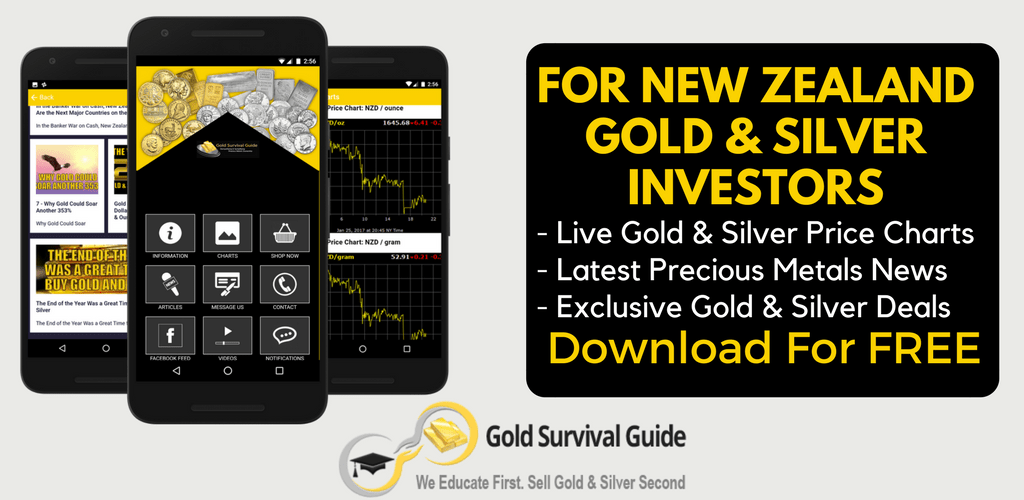 Gold Mining Shares vs Physical Gold Bullion – Which to Buy?
We've continued to see more interest from readers in gold and silver mining companies. So here's more on considering physical gold vs miners.
We also still have our offer open of a sample issue from our "secret investment advisor" that is mentioned there.
So let us know if that is of interest to you just by return email.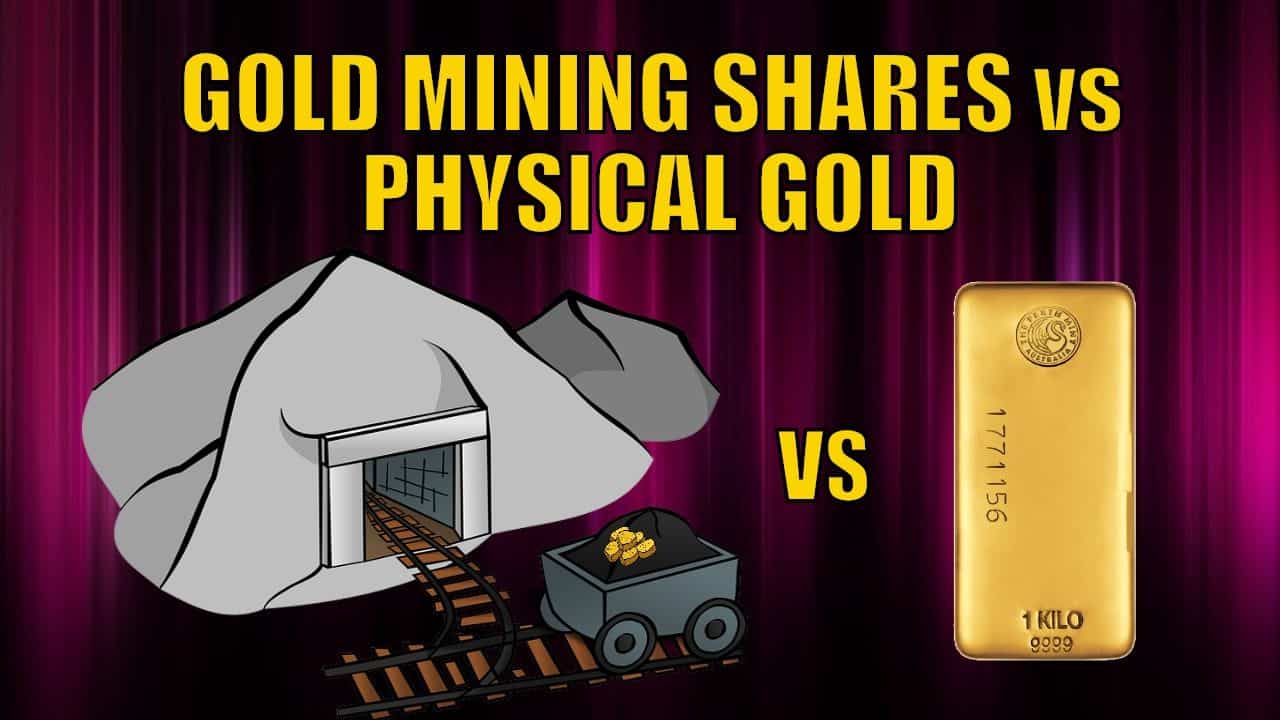 Your Questions Wanted
Remember, if you've got a specific question, be sure to send it in to be in the running for a 1oz silver coin.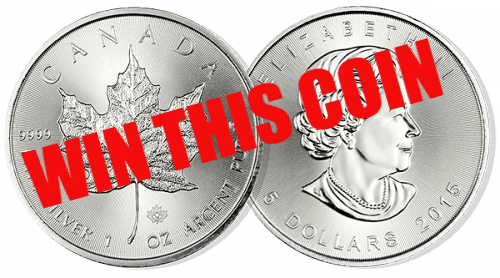 How Do Chinese Thought Leaders See the Monetary System Changing?
George Gilder today gave some insight into what the thinking is in China on the US Dollar and the global monetary system…
Chinese Intellects Weigh in on Money
Chen Gong was touted to me by my friend and guide Ralph Benko as one of the most influential intellectuals in China. His think tank, "Anbound" is perhaps China's most important. As Benko puts it, "a Chinese combination of Heritage Foundation and Booz, Allen, Hamilton."
Anbound was a leading advocate of the "Silk Road" and "Belt and Road" initiatives, framed as a kind of Chinese Marshall Plan for the third world. US government experts, needless to say, see them as sinister schemes of world domination.
Let's compromise and say that foreign aid on all sides tends to conceal self-interested motives. The effects of China's outreach will depend on the future of relations between China and the US.
Chen is an intriguing figure. Declaring that "papers are the core of the academy, but ideas are the core of policy," he is a leading exponent of information theory in economics in China. That's why he pursues many of the themes of this Daily Prophecy.
Commenting on British Central Banker Mark Carney's view of the dollar in the wake of the 2008 financial crisis, Chen recently wrote in the Brussels Times:
"The "excessive privileges" of the dollar are increasingly incompatible with the current needs of international trade and financial transactions. For this, the world has a real need and reason to get rid of the dollar…
Unlike other forms of 'international currency' that are discussed by central banks as alternatives to the US dollar, Anbound believes that the 'super-sovereign currency' will prevail."


By a "super-sovereign currency," Chen Gong means a currency that transcends international borders, what he calls a "geo-currency," such as gold. He predicted that the dollar will not be replaced by "digital currency."
Editors Note: If you want to learn more about digital currencies then go here.
However, Chen concedes: "The status of the dollar might be in a slow decline, but its decline will be a very long process."
Chen's view assumes new significance in the light of Premier Xi Jinping's recent celebration of blockchain and the long preoccupation with gold in China, ever since Mao began his regime by returning China to the gold standard.
The leading Chinese intellectual on money is Zhou Xiaochauun. He was a prime mover in China's explosive Free Zone movement. For some fourteen years he was the legendary Chairman of the Chinese central bank.
In the wake of the Financial Crisis in 2009, he called for a return to John Maynard Keynes's Bretton Woods proposal of a "bancor" currency. Independent of the dollar, it would be based on a gold standard.
In my view, the ultimate source of scarcity and value of money as a measuring stick is the passage of time. Time is what remains scarce when all else grows abundant.
In the Information Theory of Economics, money is time and gold is ultimately time."
How would this affect New Zealand? We've commented on this before. See: If the US Dollar or SDR Was Linked to Gold, How Would This Affect New Zealand?
And also:
Why New Zealand Won't Have Any Say in a Global Currency Reset
Our thinking is that no one really knows how things play out. But change is assured. Gold and silver seem like the best bet in bridging these changes to the monetary system in the coming years.
Get in touch with any questions you have on buying. Or book a time online that suits you for a free bullion consultation.
Phone: 0800 888 GOLD ( 0800 888 465 ) (or +64 9 2813898)
or Shop Online with indicative pricing
— Prepared for the unexpected? —

Never worry about safe drinking water for you or your family again…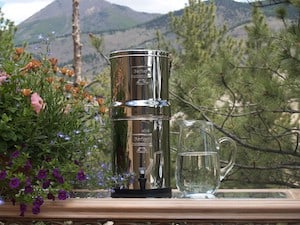 The Berkey Gravity Water Filter has been tried and tested in the harshest conditions. Time and again proven to be effective in providing safe drinking water all over the globe.
This filter will provide you and your family with over 22,700 litres of safe drinking water. It's simple, lightweight, easy to use, and very cost effective.
Royal Berkey Water Filter
—–
This Weeks Articles:
Tue, 19 Nov 2019 3:44 PM NZST
Quite a specific question in from a reader looking at gold mining shares vs physical gold bullion. "I'm interested to know if owning gold and silver mining shares or owning actual gold and silver products makes any difference if your goal is wealth creation? In the short term and in the long term which would […]
The post Gold Mining Shares vs Physical Gold Bullion – Which to Buy? appeared first on Gold Survival Guide.
Wed, 13 Nov 2019 12:36 PM NZST
Prices and Charts Looking to sell your gold and silver? Visit this page for more information Buying Back 1oz NZ Gold 9999 Purity $2214 Buying Back 1kg NZ Silver 999 Purity $810 Gold Dipping Lower NZD gold was down around 1% this past week. It broke clearly through the support line around $2300. It then […]
The post Gold Dipping Lower appeared first on Gold Survival Guide.
Wed, 13 Nov 2019 12:00 PM NZST
We haven't heard from our friend Darryl Schoon in a while. But he's back with some timely commentary on the US Federal Reserve Repo market. Are the current goings on similar to that of the liquidity crunch of 2007 in the lead up to the 2008 crisis?… ILLIQUIDITY & GOLD AND SILVER IN THE END […]
The post ILLIQUIDITY & GOLD AND SILVER IN THE END GAME appeared first on Gold Survival Guide.
As always we are happy to answer any questions you have about buying gold or silver. In fact, we encourage them, as it often gives us something to write about. So if you have any get in touch.
Phone: 0800 888 GOLD ( 0800 888 465 ) (or +64 9 2813898)
or Online order form with indicative pricing
---
---
7 Reasons to Buy Gold & Silver via GoldSurvivalGuide

Today's Prices to Buy
1oz NZ 99.99% pure gold bar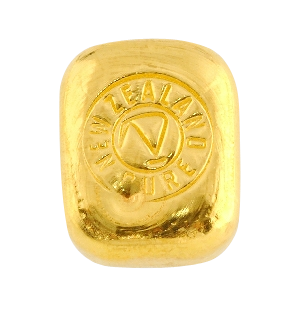 $2376
1kg NZ 99.9% pure silver bar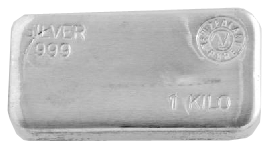 $936
(price is per kilo for orders of 1-24 kgs)
$931 (price is per kilo only for orders of 25 kgs or more)
1oz PAMP Suisse 99.99% pure gold bar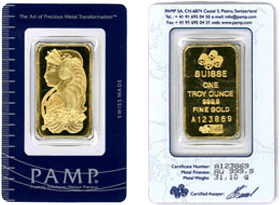 $2412
1kg PAMP 99.9% pure silver bar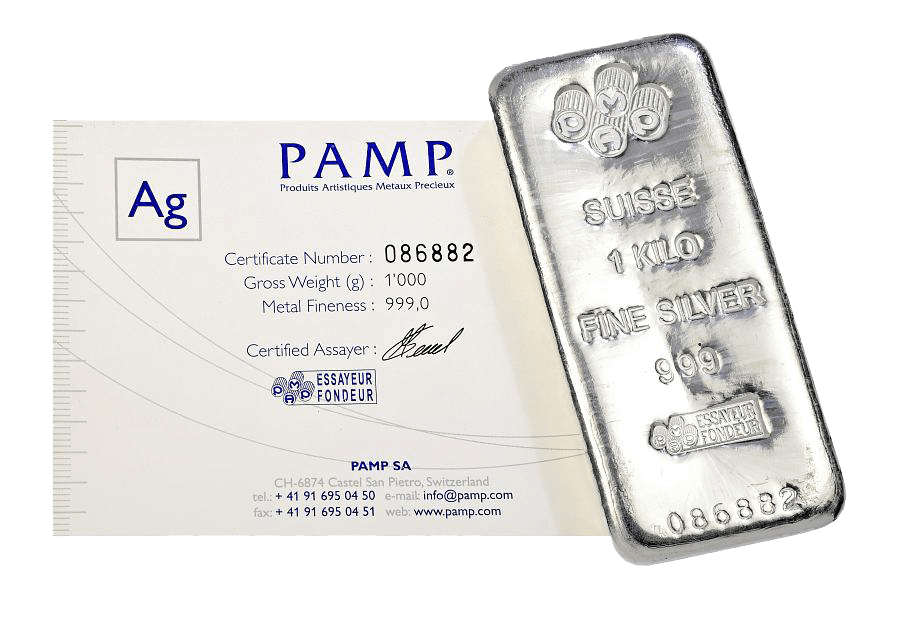 $996
1oz Canadian Gold Maple 99.99% pure gold coin (2019)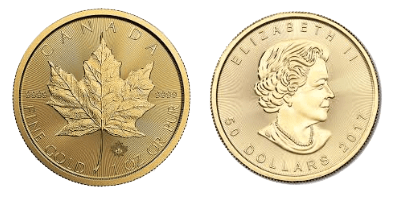 $2419
---
Note:
Prices are excluding delivery
1 Troy ounce = 31.1 grams
1 Kg = 32.15 Troy ounces
Request special pricing for larger orders such as monster box of Canadian maple silver coins
Lower pricing for local gold orders of 10 to 29ozs and best pricing for 30 ozs or more.
Foreign currency options available so you can purchase from USD, AUD, EURO, GBP
Plus we accept BTC, BCH, Visa and Mastercard
Note: For local gold and silver orders your funds are deposited into our suppliers bank account. We receive a finders fee direct from them. Pricing is as good or sometimes even better than if you went direct.


---
Can't Get Enough of Gold Survival Guide?
If once a week isn't enough sign up to get daily price alerts every weekday around 9am Click here for more info
---
---
The Legal stuff – Disclaimer:
We are not financial advisors, accountants or lawyers. Any information we provide is not intended as investment or financial advice. It is merely information based upon our own experiences. The information we discuss is of a general nature and should merely be used as a place to start your own research and you definitely should conduct your own due diligence. You should seek professional investment or financial advice before making any decisions.
Copyright © 2019 Gold Survival Guide.
All Rights Reserved.