This Week:
Share Market Plunge – How is New Zealand Affected and What's Next?
The Russian Central Bank and the New Golden Rule
Why is Silver Lagging Gold?
Prices and Charts
---
---
Is the Everything Bubble Becoming the Everything Crash?
US stock markets plunged yesterday after having been falling steadily last week. Cryptocurrencies have also been falling steadily so far in 2018. So is the everything bubble becoming the everything crash?
Hmm. Too early to say – but we have more on the stock market plunge below.
Gold and silver weren't spared either this week. Although their falls over the week were much less than the US stock market fell in one day.
NZD gold is just holding steady under the 50 day moving average (MA) currently. So far it has managed to stay above the 200 day MA this year. Gold looks to be consolidating nicely, getting ready for the next leg up.
Silver has been struggling though. Down 2.73% compared to -0.84% for gold.
(See the article below for more on why silver has been lagging gold).
NZD silver is not too far above the lows from late December.
The silver price continues to get more and more compressed in this 18 month wedge formation. So a break out won't be that far off. We think the 3 year uptrend looks like continuing and we should see a bounce off the $21.50 area if silver were to go any lower.
Why is Silver Lagging Gold?
Silver has again been trailing gold this week.
This article covers 4 reasons why silver is lagging gold and what it may take for this to change and for silver to start outperforming gold.
Not too much action in the NZ dollar this week. Down slightly from last week. Tested the overhead resistance above 0.74 again and didn't make it through. So we may see the Kiwi consolidate for a bit here.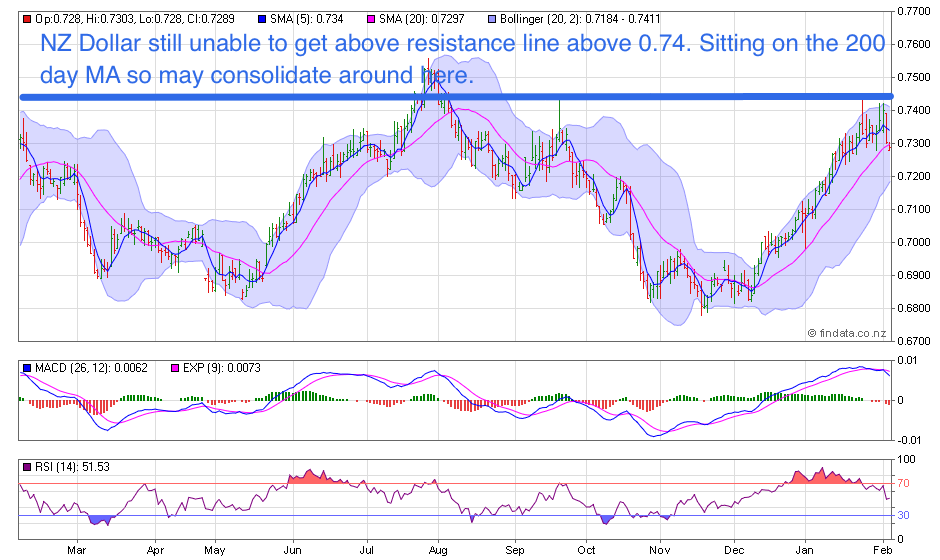 Unsure About Any Terms We Use When Discussing the Charts?
Remember to check out this post if any of the terms we use when discussing the gold, silver and NZ Dollar charts are unknown to you:
Continues below
—– OFFER FROM OUR SISTER COMPANY: Emergency Food NZ —–
Do you have all the essentials on hand if you need to leave home in a hurry?
Get Your Own Emergency Survival Kit
Now Available. In Stock. Ready to Ship.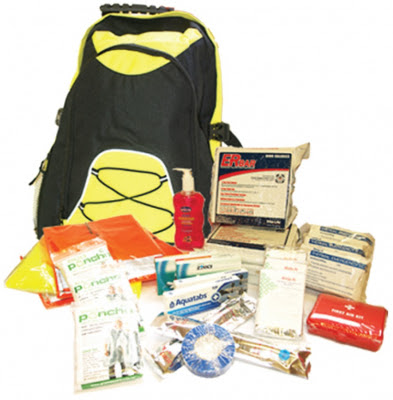 Share Market Plunge – How is New Zealand Affected and What's Next?
Our feature article this week looks at the violent share market plunge in the USA yesterday. Including:
What was the cause?
How is New Zealand affected?
What might happen from here?
Questions of the Month Winner
Jenna is the winner (again!) of our question of the month award and a silver coin is on its way to her.
Her question prompted last weeks feature article: What is the Best Type of Gold to Buy For Trading in a Currency Collapse?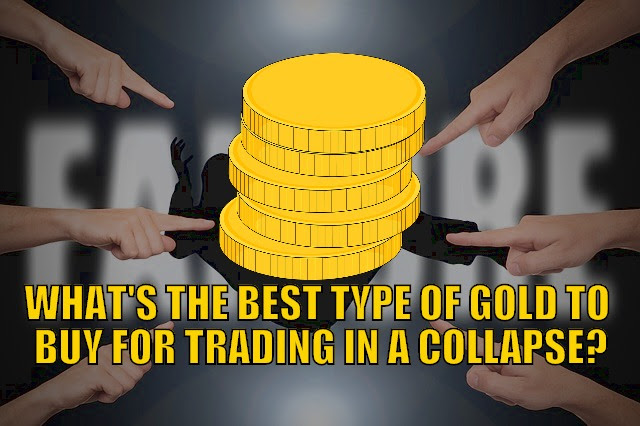 Your Questions Wanted
Remember, if you've got a specific question, be sure to send it in to be in the running for a 1oz silver coin.
The Russian Central Bank and the New Golden Rule
See why the Russian Central Bank has been buying large amounts of gold, but also what may be a new twist to the Russian plan to oust the US Dollar as global reserve currency.
Who knows if the share market fall is just a correction or the start of something larger. Either way make sure you have your "financial insurance" policy in place now.
For a quote:
Phone: 0800 888 GOLD ( 0800 888 465 ) (or +64 9 2813898)
or Online order form with indicative pricing
— Prepared for Power Cuts? —
[BACK IN STOCK] New & Improved Inflatable Solar Air Lantern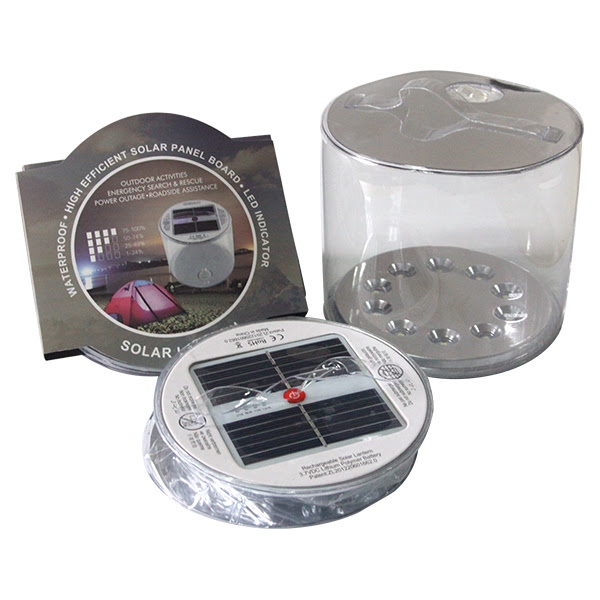 Check out this cool new survival gadget.
It's easy to use. Just charge it in the sun. Inflate it. And light up a room.
6-12 hours of backup light from a single charge! No batteries, no wires, no hassle. And at only 1 inch tall when deflated, it stores easily in your car or survival kit.
Plus, it's waterproof so you can use it in the water.
See 6 more uses for the amazing Solar Air Lantern.
—–
This Weeks Articles:
Wed, 7 Feb 2018 2:30 PM NZST
Share Markets plunged yesterday led by the US. In this article we'll try and answer: What was the cause? What might happen from here? How is New Zealand affected? US share markets (or stock markets as they would say in the USA) have had their biggest one day point drop. With the Dow Jones Index falling […]
Wed, 7 Feb 2018 10:12 AM NZST
Here's a few reasons from our favourite newsletter writer Chris Weber as to why silver is lagging gold: "First is that gold has a strong monetary reserve place in the vaults of the central banks the way silver does not have. Further, wealthy people, whose distance from normal people is far larger today than it […]
Wed, 7 Feb 2018 9:49 AM NZST
At the end of January we reported the following: "Russian gold reserves hit historic high, stockpiling record 223 tons last year. Meanwhile the "Central Bank of Russia (CBR) added 300,000 ounces (9.3 tons) of gold to its reserves in December, bringing the total yearly holdings to a record 1,838.211 tons, worth over $76 billion in […]
Thu, 1 Feb 2018 8:06 PM NZST
This Week: What is the Best Type of Gold to Buy For Trading in a Currency Collapse? If Precious Metals Prices Are Manipulated, Why Does the Price Rise at All? If Gold and Silver Are Manipulated, Why Bother Investing? US Debt Vs Gold – How High Does Gold to Need To Rise? Prices and […]
As always we are happy to answer any questions you have about buying gold or silver. In fact, we encourage them, as it often gives us something to write about. So if you have any get in touch.
Phone: 0800 888 GOLD ( 0800 888 465 ) (or +64 9 2813898)
or Online order form with indicative pricing
---
---
---
Note:
Prices are excluding delivery
1 Troy ounce = 31.1 grams
1 Kg = 32.15 Troy ounces
Request special pricing for larger orders such as monster box of Canadian maple silver coins
Lower pricing for local gold orders of 10 to 29ozs and best pricing for 30 ozs or more.
Foreign currency options available so you can purchase from USD, AUD, EURO, GBP
Note: For local gold and silver orders your funds are deposited into our suppliers bank account. We receive a finders fee direct from them. Pricing is as good or sometimes even better than if you went direct.

---
Can't Get Enough of Gold Survival Guide?
If once a week isn't enough sign up to get daily price alerts every weekday around

9am

Click here for more info
---
Our Mission
To demystify the concept of protecting and increasing ones wealth through owning gold and silver in the current turbulent economic environment.
To simplify the process of purchasing physical gold and silver bullion in NZ – particularly for first time buyers.
---
---
The Legal stuff – Disclaimer:
We are not financial advisors, accountants or lawyers. Any information we provide is not intended as investment or financial advice. It is merely information based upon our own experiences. The information we discuss is of a general nature and should merely be used as a place to start your own research and you definitely should conduct your own due diligence. You should seek professional investment or financial advice before making any decisions.