This Week:
Reader Sentiment: Contrarian Indicator
Silver or Gold?
Why Cutting Interest Rates Doesn't Work
Reader Theories on the ANZ Chief's Housing Warning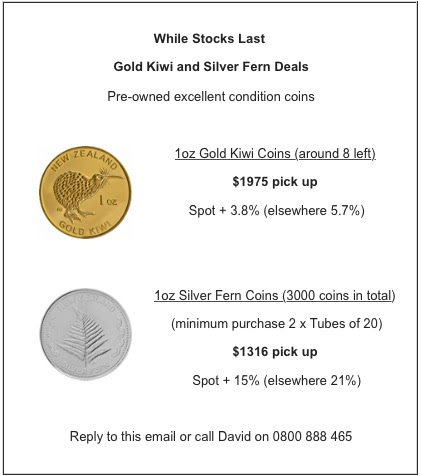 LATE UPDATE: Spot prices have dropped a little
So Gold Kiwi's are now $1964
Silver Ferns are now $1300 for 2 tubes of 20
Prices and Charts
| | Spot Price Today / oz | Weekly Change ($) | Weekly Change (%) |
| --- | --- | --- | --- |
| NZD Gold | $1902.59 | + $5.84 | + 0.30% |
| USD Gold | $1358.45 | + $20.10 | + 1.50% |
| NZD Silver | $28.60 | – $0.22 | – 0.76% |
| USD Silver | $20.42 | + $0.09 | + 0.44% |
| NZD/USD | 0.7140 | + 0.0084 | + 1.19% |
Looking to sell your gold and silver?
Buying Back 1oz NZ Gold 9999 Purity
$1826
Buying Back 1kg NZ Silver 999 Purity
$877
Continuing to surprise. That is perhaps the best summary of gold and silver's performance lately.
Today gold in NZ Dollars is back up above $1900. It has spent over 1 month between this level and the 50 day moving average or around $1850.
We're starting to get the feeling that it might not be too long before it finally breaches this mark now.
Gold has risen even in the face of a strengthening NZ dollar over the past week. The Kiwi remains in an uptrend and is negating somewhat the rises in gold and silver in US dollar terms.
Silver is holding up much better than many would have expected after the already large surge higher. The chart below clearly shows it holding above the uptrend line. As one reader mentioned last week after this consolidation it is onwards and upwards from here.
We'd be hard pressed to argue with him too much, even in the face of a number of arguments as to why silver should pull back from here after a strong run higher.
Chief among these arguments is the Commitment of Traders (COT) report "open interest" level which is at a record high still.
Put simply this means that there are record numbers of traders betting on silver. Historically this has often meant at extremes they end up being wrong. As this is often trend following money getting in late to the game.
However we read a good alternative view to this from Alistair Macleod this weekend.
"Turning to futures, it seems almost certain now that investing institutions are beginning to use Comex futures to maintain strategic portfolio allocations.
…This could explain why gold's Open Interest remains at relatively elevated levels, and why the Managed Money category has become seemingly impervious to short-term movements. The next chart shows the Managed Money net position, and how extended it had become by 19 July.

The fall in Open Interest since then indicates this position will have corrected somewhat, but it will still be very high. The stickiness of new players also explains why the rapid run-off in the August contract has had less impact on the price than might be expected.
The fact that there has been the normal book-squaring without a substantial price fall indicates other forces are at work, and must be a major concern for the bullion banks that are short. If this analysis is correct, there is the unusual potential for a bear squeeze on the bullion banks in the coming weeks now the August contract is done and dusted, as they seek to limit their losses.
The situation is more extreme in silver, where Open Interest refuses to fall. After a slow start to the year, silver has now caught up with gold, and the gold/silver ratio has fallen to the mid-sixties. The extent of this move is reflected in our third chart."

Source. (note the link seems to be down now)
So we could be seeing institutional players taking longer term positions in gold and silver which they have to do via the regulated futures markets. They are unable to just buy physical bars of silver or gold. Thankfully for us little guys that situation does not exist and we are free to buy whatever amounts of actual physical metal we like.
Reader Sentiment: Contrarian Indicator
Here's another reason why we think gold and silver could still head higher yet before a more significant correction. It is in line with something we read in the latest newsletter from our favourite investment newsletter writer Chris Weber. Discussing the performance of precious metals mining shares this year:
"I'd like to pass on the fact that most of the letters I'm getting are of the variety of the reader who wants to cut his gains before they reach 75% or more. Some people have just gone completely into cash. Many are waiting for a big correction to get in. Many people have been thrown off- balance by the huge rise in the precious metals complex: they've never had such gains over such a short period of time. Thus, they are pulling back. That's not a terrible thing: no one ever went broke by capturing profits.
                   
For my view: I'm very impressed by the price action. We had a short and fairly sharp correction (over 12% for the GDXJ) in July. But then July ended with GDXJ at a record high (for this move that began in January). This is extremely bullish action."
Mr Weber often uses the sentiment of his readers to gauge where the markets are at. In this case the fact that people are keen to bank any profits so far made this year indicates that precious metals could well head higher still.
Also in the same newsletter he mentions many of his readers have written to say they have been waiting for a correction in gold and silver since the start of the year to get in, but simply haven't seen one.
Our anecdotal evidence also backs this up.
Over the past 2 weeks or so we have seen a significant drop off in buying. We have received very few quote requests and not many purchases have been made.
To us this indicates that people are expecting a decent sized pullback in gold and silver. Giving them a lower price to get in.
So the odds instead favour the opposite happening. We might instead see a further move higher.
As we've been saying a correction will come eventually.
It just maybe from much higher levels than we are at currently.
Silver or Gold?
We often get the question: should I buy silver or gold? Our personal opinion is that it's wise to have some of both. How much of each depends on your individual situation but also how each metal is currently performing.
One angle as to why silver and in particular silver coins are worth having, is that in an extreme situation silver coins are of a small enough value to enable them to be used in exchange for the necessities of life such as food.
Even Jim Rickards commented on this function of silver this week:
"Do you have a flashlight, spare batteries and some duct tape stashed away for home emergencies like power outages or hurricanes? Of course you do. How about 100 ounces of silver coins? If not, you should.
In an extreme social or infrastructure breakdown — where banks, ATMs and store scanners are offline — silver coins might be the only way to buy groceries for your family. This is one of many reasons why sales of silver coins and bullion are set to skyrocket. Once that happens, shortages will appear and the price of silver could soar to $60 per ounce or higher, a 200% gain from current levels of about $20 per ounce."
Rickards wrote a full article on silver which we haven't seen him cover before and makes a number of good points about the current market.
We'd have trouble disagreeing with too many of them. In particular that silver is holding up well currently in the face of many headwinds that would be expected to adversely affect it.
So we've posted the full article on the website and suggest you check that out. It also features some interesting history on coinage. We learned a few things there too:
Silver – Once and Future Money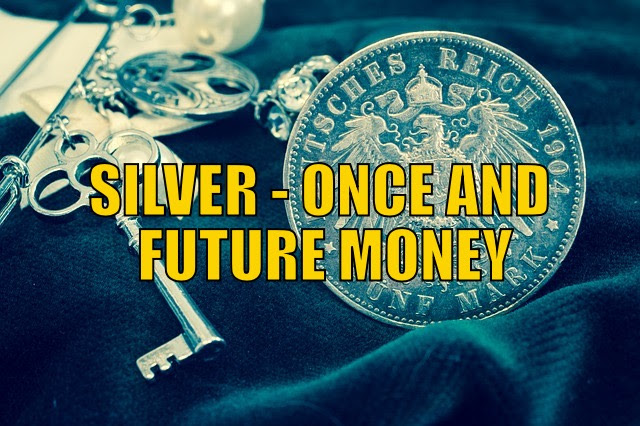 —– OFFER FROM OUR SISTER COMPANY: Emergency Food NZ —–
Preparation also means having basic supplies on hand.
Are you prepared for when the shelves are bare?

For just $190 you can have 4 weeks emergency food supply.
NZ Government Statistics are Doctored too
Our bureaucrats are good at fiddling with the numbers too. Take this from an ASB release commenting on changes to what constitutes "actively searching for work" in terms of the NZ unemployment numbers:
"Next Wednesday 3 August (10.45am NZT), the Q2 labour market statistics are released. This is the first full release under the new definitions for what constitutes actively searching for work. Under the changes, the Q1 unemployment rate was revised down to 5.2% from 5.7%."
So the unemployment rate will be reported as having fallen 0.5% but really they have simply tightened up the definition of what constitutes someone actually looking for a job. So these people just disappear from the numbers. They are no longer unemployed since they don't meet the new definition of "actively searching for work".
We wrote about this way back in 2009 actually.

Why the 6% unemployment rate is a fallacy
Why Cutting Interest Rates Doesn't Work
The NZ Reserve Bank is widely expected to cut the overnight cash rate (OCR) this month. The Australian Reserve bank already did this week.
Here's perhaps the simplest explanation as to why cutting interest rates simply does no good. Actually why it does more harm than good:
"Cutting rates makes debt cheaper and more attractive. As such, it increases house prices. But the larger amount of debt carried by the household sector comes at a cost of high aggregate interest payments.
If more money is devoted to housing repayments, there is less money available for spending elsewhere. So cutting rates and pushing house prices higher is hardly the solution."
However the Central Bank cutting the OCR may not necessarily translate into much lower mortgage rates.
We've commented a number of times that rising offshore borrowing costs for NZ banks could actually push up rates here. Or at least stop them falling as much as expected.
This ANZ report (check out pages 7-12) outlines how offshore funding costs are already on the rise and there is potential for them to move even higher.
Rising interest rates remain the biggest risk. While the trend remains down this won't last forever and when they reverse things could get interesting.
Reader Theories on the ANZ Chief's Housing Warning
Speaking of the ANZ, we received a couple of replies to our question as why you thought the head of NZ's largest bank was sounding the warning on the NZ housing market.
"Thank you for your magazine. I had missed this article until I read your email.
Regards your article on David Hisco, CEO of ANZ commenting on a coming property collapse.
I have a couple of theories as to why he is opening up on this issue;
Firstly it is to tell his 'mates' officially in the rental business that the big crash is coming; this will cause a whole ship load of smart money to exit the rental investment scene which will take many millions of leveraged money off ANZ's books lessening the impact on the ANZ from the coming crash after the POTUS elections. Foreigners will be the buyers, because in an organised fashion the reserve bank just changed the deposit rates for investor landlords driving the market toward cashed up immigrants. Sound like an orchestrated policy???
Secondly I feel that given the services that the ANZ provide they are angling, given his three pieces of advice, for the money currently locked up in over valued NZ properties be freed up to be invested with the ANZ in an overseas capacity. Now this will again provide a hedge against the considerable coming toxic assets/loans on the ANZ books.
Then again he could be just a loud mouth fool who will be sacked in a few weeks, but I doubt it."
Here's an even harsher view of Mr Hisco, reminding us that he has changed his tune significantly in just one year:
"Just over a year ago in May 2015 the same David Hisco said that there is no housing bubble in Auckland. This $4.22 million a year earning parasite is preparing for the collapse by trying to cover himself. His bank along with all the others have certainly helped along the inevitable misery that is to follow. They've profited handsomely off the back of this housing mania.
His words are a very clear warning to us that it won't be long now. He's also not the only banker to come out and say this lately."
Thanks for sharing your thoughts folks. Drop us an email if you've got any comments to share on today's items.
Silver Coins For Emergencies
If you'd like to follow Jim Rickards advice and grab some silver coins to stash away just in case, we have a couple of options.
There are still around 3000 silver fern coins available at lower than normal pricing of spot + 15%. Refer to the start of this email
Or Royal Canadian Mint 1oz silver maples. There is free shipping on boxes of 500 x 1oz Canadian 9999 purity Silver Maples delivered to your door via UPS, fully insured until you sign for them.Price today is $16,550.
Delivery in approx 7-10 business days.
Lastly, don't forget to check out all the articles posted on the site this week linked below.
** Urgent Message for All Car Owners **A compact, revolutionary tool can save your life.
We believe everyone who drives or rides in a vehicle must carry this tool.
The Keychain Car Escape Tool can save lives.
For less than the price of 2 movie tickets you can get 2 of these.
One for each car in your family or give one to someone you care about.
—–
This Weeks Articles:
Wed, 3 Aug 2016 8:28 PM NZST
Stewart Thomson sounds pretty bullish on gold but for contrarian reasons to many others. He is warning that the risk ahead might not be that of systemic collapse but rather that of stagflation. That is when prices rise but the economy remains sluggish. Because of this he also has some thoughts on silver worth contemplating… […]
Wed, 3 Aug 2016 2:55 PM NZST
Here's something on gold especially if you like to consume information visually rather than through too many words… No metal can claim a legacy comparable to gold. Gold has been used to show affectionate love, but it has also represented power, status, and riches for the greatest kings of antiquity. Gold's history is truly legendary, […]
Wed, 3 Aug 2016 2:02 PM NZST
We're not totally sure that a stock market collapse is right around the corner, but this article certainly makes some good points about how overvalued most markets are in comparison to precious metals. There are some big money players that have not so quietly moved to the sidelines in recent months, so that should give […]
Wed, 3 Aug 2016 1:00 PM NZST
We usually stay pretty "apolitical" here at Gold Survival Guide. But this article from Doug Casey we find hard to disagree with too much of it. We like the motto that "voting just encourages the b***tards". So regardless of whether you class yourself as a follower of the "left" or the "right" prepare to have […]
Wed, 3 Aug 2016 12:38 PM NZST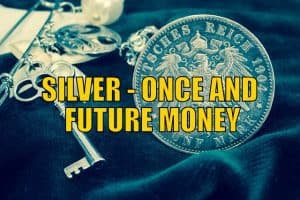 A common question: silver or gold? Our answer is usually an "and" rather than an "or".  You've likely heard Jim Rickards view that gold will reach US$10,000 or more eventually in this cycle. But we haven't often heard him discussing "poor mans gold" very often.  He recently said: "I rarely discuss silver. Some assume I dislike […]
Thu, 28 Jul 2016 8:30 PM NZST
This Week: Double-Digit Losses in Silver by the End of 2016? World's Largest Derivative Holder Profits Plunge – Will they be Downgraded and Trigger a Derivative Collapse? What Does it Mean When the Head of NZ's Largest Bank is Warning of Housing Collapse? Danish Banker Also Warns on Housing A Key Driver of the Rise […]
As always we are happy to answer any questions you have about buying gold or silver. In fact, we encourage them, as it often gives us something to write about. So if you have any get in touch.
Phone: 0800 888 GOLD ( 0800 888 465 ) (or +64 9 2813898)
or Online order form with indicative pricing
---
---
---
Note:
Prices are excluding delivery
1 Troy ounce = 31.1 grams
1 Kg = 32.15 Troy ounces
Request special pricing for larger orders such as monster box of Canadian maple silver coins
Lower pricing for local gold orders of 10 to 29ozs and best pricing for 30 ozs or more.
Foreign currency options available so you can purchase from USD, AUD, EURO, GBP
Note: Your funds are deposited into our suppliers bank account only. We receive a finders fee direct from them only.

---
Can't Get Enough of Gold Survival Guide?
If once a week isn't enough sign up to get daily price alerts every weekday around 9amClick here for more info
---
Our Mission
To demystify the concept of protecting and increasing ones wealth through owning gold and silver in the current turbulent economic environment.
To simplify the process of purchasing physical gold and silver bullion in NZ – particularly for first time buyers.
---
---
The Legal stuff – Disclaimer:
We are not financial advisors, accountants or lawyers. Any information we provide is not intended as investment or financial advice. It is merely information based upon our own experiences. The information we discuss is of a general nature and should merely be used as a place to start your own research and you definitely should conduct your own due diligence. You should seek professional investment or financial advice before making any decisions.
Copyright © 2016 Gold Survival Guide.
All Rights Reserved.