This Week:
When to Buy Gold or Silver: The Ultimate Guide
Why Buying This Year is Better Than Waiting Until Next Year
Update on Gold Market Manipulation
THE BLIND CONSPIRACY: The Gold Market Is Heading Towards A Big Fundamental Change
You're Just Not Prepared For What's Coming
Prices and Charts
---
---
Metals Correcting Again
NZD Gold today has fallen through the short term uptrend line. It is down over 1.5% from a week ago. Currently it sits right on the 50 day moving average. The 50 day MA has been strong support with NZD gold barely dipping below it since August. The next line area of support to watch for below this is the 200 day MA currently at $1788.
NZD Silver has fallen even more sharply. Down almost 4% on a week ago after falling through the short term uptrend line. So it looks like the breakout above the red downtrend line was just a "head fake". Silver will need to build a bit more of a base before having another crack at that downtrend line again. Watch the horizontal support line at $23 for the next possible support level.
The NZ Dollar is down almost 0.50% this week. While it has been going sideways the past month or so, the overall trend remains slightly down for 2017.
Unsure About Any Terms We Use When Discussing the Charts?
Remember to check out this post if any of the terms we use when discussing the gold, silver and NZ Dollar charts are unknown to you:
---
Sentiment Remains Bleak
Just when you thought the negative sentiment towards gold and silver couldn't get any worse, it feels like it probably has over the past couple of weeks. There is the least amount of interest in purchasing that we have seen for some time. The phone isn't ringing and people aren't buying. Jeff Clark reported on the Gold and Silver Summit in San Francisco he attended last month saying:

"I talked to many exhibitors and speakers and attendees, and it seemed the first question on most investor's minds was how high bitcoin will go, and when the bubble will pop—not if it will pop. Most seemed to believe bitcoin is in a bubble, with the only outstanding question how high the price goes.

But the low attendance and focus on an alternative asset reminded me a lot of when I attended a similar conference in the spring of 2007. Interest in gold was flat, the Dow was roaring, and uranium was the flavor of the day. Of course

18 months later

the Dow was crashing, the uranium market was obliterated, and gold and silver were on the cusp of beginning a historic run-up. The "low interest" in precious metals ended up serving as a signal for one of the greatest buying opportunities. I have a feeling we're at a similar juncture now."

Source.

Clark is not the only one thinking that. In this short Goldseek Radio interview Bill Murphy the GATA chairman said the gold "sector is demoralised and monetary metals are bargains".
Update on Gold Market Manipulation
Speaking of GATA (The Gold Anti Trust Action Committee), their secretary Chris Powell gave a presentation at the Money & Mines London Conference. We've posted this on the website as it includes the slides which show the evidence GATA has gathered proving central banks have intervened in the gold markets.
Continues below
—– OFFER FROM OUR SISTER COMPANY: Emergency Food NZ —–
Do you have all the essentials on hand if you need to leave home in a hurry?
Get Your Own Emergency Survival Kit
Now Available. In Stock. Ready to Ship.
Russia, China, and BRICS: A new gold trading network
Following on from our report last week about how BRICS countries are mulling the formation of single gold trade system, gold researcher Ronan Manly writes that Asian countries, led by Russia and China, are steadily moving toward creating a physical gold market, that will displace the gold derivatives markets of the West.

"It seems that slowly and surely, the major gold producing nations of Russia, China and other BRICS nations are becoming tired of the dominance of an international gold price which is determined in a synthetic trading environment which has very little to do with the physical gold market.

The Shanghai Gold Exchange's Shanghai Gold Price Benchmark which was launched in April 2016 is already a move towards physical gold price discovery, and while it does not yet influence prices in the international market, it has the infrastructure in place to do so. When the First Deputy Chairman of the Bank of Russia points to London and Switzerland as having less relevance, while spearheading a new BRICS cross-border gold trading system involving China and Russia and other "major economies with large reserves of gold and an impressive volume of production and consumption of the precious metal", it becomes clear that moves are afoot by Russia, China and other nations to bring gold price discovery back to the realm of the physical gold markets. The icing on the cake in all this may be gold price benchmarks based on international physical gold trading."

Source.
When to Buy Gold or Silver: The Ultimate Guide
Our feature article this week looks at the question: When to buy gold or silver. This is a question that can have multiple meanings. Firstly you might ask it from the point of view of when is a good time to buy precious metals (gold and silver) in general. This in turn could depend on fundamental reasons for buying gold and silver. Such as how the economy is doing, the risk of financial panics or currency devaluations. But it could also depend on technical reasons or rather just purely timing when to buy gold or silver depending on the price. However the question may also refer to when should you buy gold or buy silver instead. That is whether to choose to buy gold over silver or vice versa. Here's what's covered:
5 Factors to Consider in Deciding When to Buy Gold or Silver
Using Technical Analysis to Determine When to Buy Gold and Silver
Using Gold Seasonality to Determine the Best Month to Buy Gold and Silver
Choosing Between the Two Precious Metals
Gold and Silver Buying Strategy
Your Questions Wanted
Finally Remember, if you've got specific question, be sure to send it in to be in the running for a 1oz silver coin.
Why Buying This Year is Better Than Waiting Until Next Year
Here's a timely excerpt from this week's feature article: The chart of gold in NZ Dollars below, shows that you'll also want to buy this year and not wait for next year. As in 6 of the last 7 years buying towards the end of one year saw the gold price higher at the end of the following year (see the green arrows).
Also keep an eye out for sharp drops in the price of gold and silver over the low volume Christmas and New Year holidays. In 7 or the last 8 years we have seen the price fall sharply around this time (see the green ellipses). Also making it a good time to buy gold and silver near the end of the year.

Call David to discuss any of today's deals on 0800 888 465. Or just reply to this email.
Phone: 0800 888 GOLD ( 0800 888 465 ) (or +64 9 2813898)
or Online order form with indicative pricing
— Prepared for Power Cuts? —
[BACK IN STOCK] New & Improved Inflatable Solar Air Lantern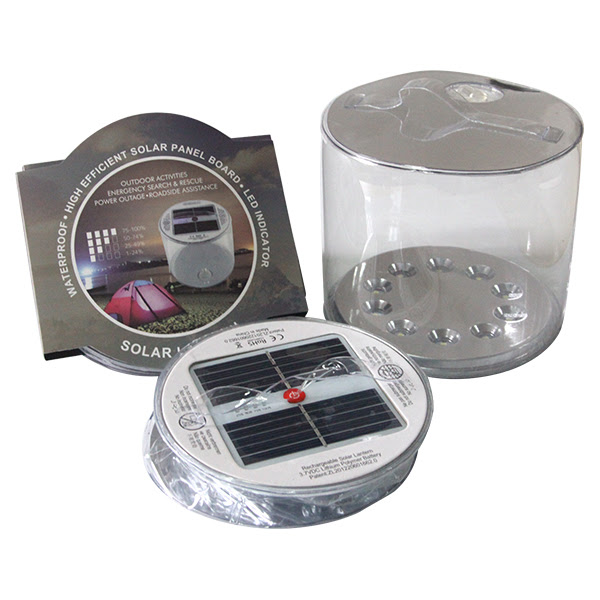 Check out this cool new survival gadget.
It's easy to use. Just charge it in the sun. Inflate it. And light up a room.
6-12 hours of backup light from a single charge! No batteries, no wires, no hassle. And at only 1 inch tall when deflated, it stores easily in your car or survival kit.
Plus, it's waterproof so you can use it in the water.
See 6 more uses for the amazing Solar Air Lantern.
—–
This Weeks Articles:
Wed, 6 Dec 2017 10:16 AM NZST
When to buy gold or silver is a question that can have multiple meanings. Firstly you might ask it from the point of view of when is a good time to buy precious metals (gold and silver) in general. This in turn could depend on fundamental reasons for buying gold and silver. Such as how […]
Tue, 5 Dec 2017 2:33 PM NZST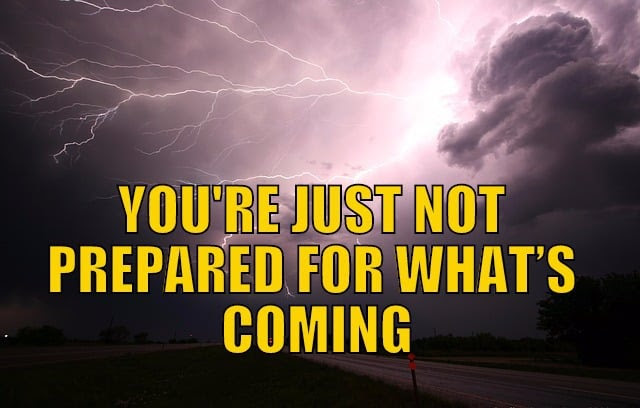 Chris Martenson discusses the current "central bank bubble" and how it has inflated just about everything upon the planet. Plus how most people are horribly unprepared for when this man made balloon eventually returns back to earth… You're Just Not Prepared For What's Coming By Chris Martenson First published at: PeakProsperity.com I hate to […]
Tue, 5 Dec 2017 2:05 PM NZST
Bix Weir has some interesting theories and we've shared plenty of them in the past. (Check out this presentation of his from earlier this year. Or see this for why Bix believes silver manipulation will end in January 2018 – that deadline is not far away so not sure about that). But Steve St Angelo […]
Mon, 4 Dec 2017 3:02 PM NZST
The team at GATA (Gold Anti-Trust Action Committee) continue to work hard to expose the ongoing intervention in the gold and silver markets by central banks and governments globally. We featured a presentation from their Chairman Bill Murphy earlier this year. The GATA secretary Chris Powell also visited New Zealand a few years ago and […]
Thu, 30 Nov 2017 12:44 PM NZST
This Week: Bank Bail Ins: New Zealand Leading the Way – But for the Wrong Reasons 28 Reasons to Buy Physical Gold Australian banks face an inquiry that could "kill the Government" BRICS countries mulling formation of single gold trade system Prices and Charts Looking to sell your gold and silver?Visit this page for more […]
As always we are happy to answer any questions you have about buying gold or silver. In fact, we encourage them, as it often gives us something to write about. So if you have any get in touch.
Phone: 0800 888 GOLD ( 0800 888 465 ) (or +64 9 2813898)
or Online order form with indicative pricing
---
---
---
Note:
Prices are excluding delivery
1 Troy ounce = 31.1 grams
1 Kg = 32.15 Troy ounces
Request special pricing for larger orders such as monster box of Canadian maple silver coins
Lower pricing for local gold orders of 10 to 29ozs and best pricing for 30 ozs or more.
Foreign currency options available so you can purchase from USD, AUD, EURO, GBP
Note: For local gold and silver orders your funds are deposited into our suppliers bank account. We receive a finders fee direct from them. Pricing is as good or sometimes even better than if you went direct.
---
Can't Get Enough of Gold Survival Guide? If once a week isn't enough sign up to get daily price alerts every weekday around

9am

Click here for more info
---
Our Mission
To demystify the concept of protecting and increasing ones wealth through owning gold and silver in the current turbulent economic environment.
To simplify the process of purchasing physical gold and silver bullion in NZ – particularly for first time buyers.
---
---
The Legal stuff – Disclaimer: We are not financial advisors, accountants or lawyers. Any information we provide is not intended as investment or financial advice. It is merely information based upon our own experiences. The information we discuss is of a general nature and should merely be used as a place to start your own research and you definitely should conduct your own due diligence. You should seek professional investment or financial advice before making any decisions.