This Week:
What Does Gold Spot Price (Or Silver Spot Price) Mean?
Could a Capital Gains Tax on Property Increase Investment in Gold & Silver in NZ?
Why is 1oz PAMP Gold Lady Fortuna Minted Bar Worth Less Than a Canadian Gold Maple Coin?
Prices and Charts

Looking to sell your gold and silver?
Buying Back 1oz NZ Gold 9999 Purity
$1758
Buying Back 1kg NZ Silver 999 Purity
$752
Precious Metals Pullback has Begun
The pullback we've been expecting in gold and silver has begun this week. Gold in NZ Dollars is down 1.24% from a week ago. But we'd guess there is more to come yet.
So if you're looking at buying gold here's some levels to watch for…
We're not far off the downtrend line which sits just above $1800.
Next stop after that would be the intersection of the 50 day and 200 moving averages (MA) at around $1750.
(Speaking of the moving averages, the 50 day MA is just about to cross above the 200 day MA. This often signals the return of a longer term upwards trend. Often but not always as shown in May of this year when a lasting uptrend didn't eventuate.)
Final buying zone would be at the rising long term trend line at $1675 currently.
You might consider breaking up any funds intended for buying gold into 3 tranches and take a position at each of those levels if they are reached. This should give you a good entry position overall. Plus avoid the temptation to "bottom pick". Something the human mind likes to try and do – but… for most people fail pretty miserably at!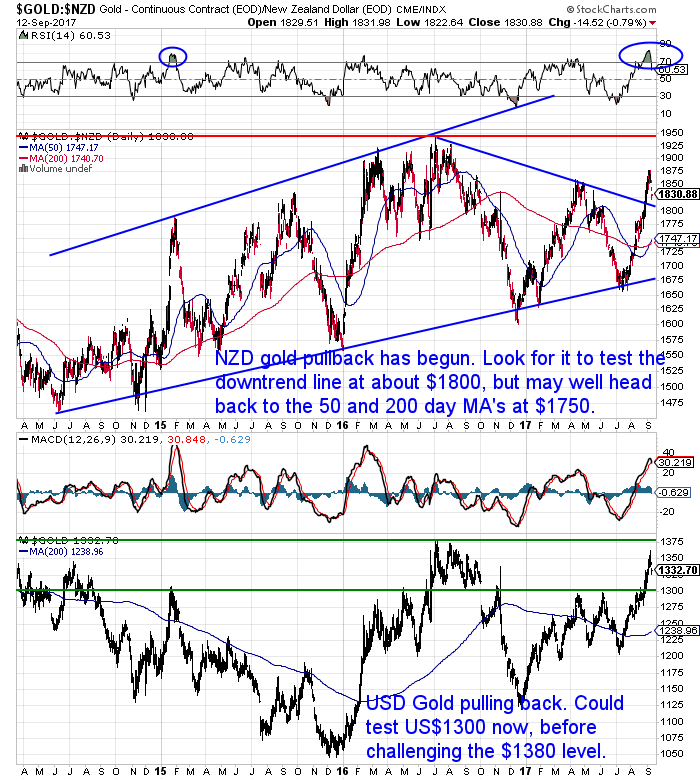 Silver in NZ dollars has only pulled back half as much as NZD gold. It touched the red downtrend line and then pulled back as expected.
Buying zones for silver in NZ Dollars:
The 200 day MA at $24 could be the first stop to look at.
Then the 50 day MA sits at around $23.
Final buying zone if it were to reach that far would be the rising blue trend-line at around $21.50.
Just like with gold, you might want to split any funds destined for silver into 3. Then buy if and when any of these levels are reached.
(Also if you're thinking about buying then sign up for our daily price alert. That will help you identify the likely highest reward times to buy gold or silver in the coming weeks.
Learn more about that here.)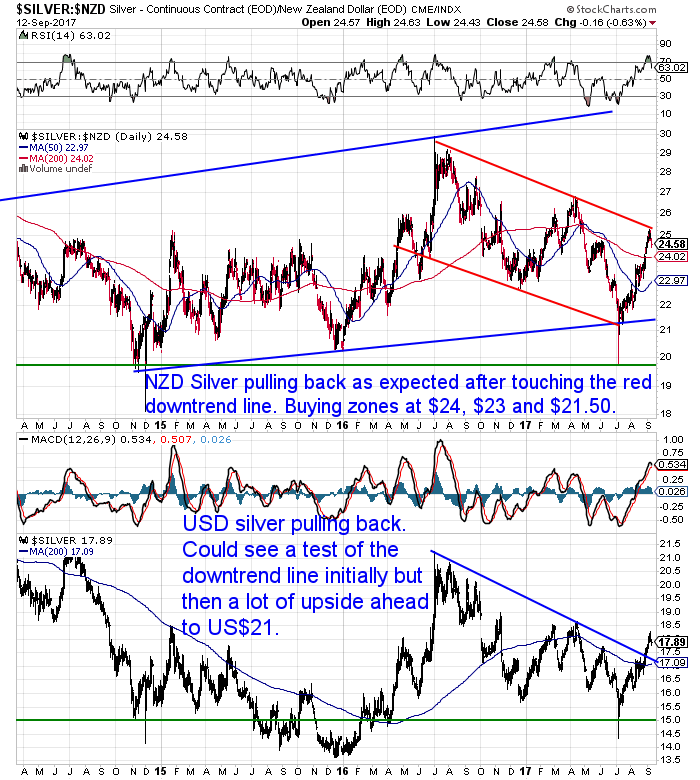 The NZ dollar is up 47 basis points this week or 0.65%. It's sitting just under the 50 day MA and not far from the upper Bollinger band.
Odds are that the Kiwi might struggle to get much higher than 0.7350 where the upper Bollinger band sits. So look for a possible retest of the 200 day MA and the lower Bollinger band at 0.7130.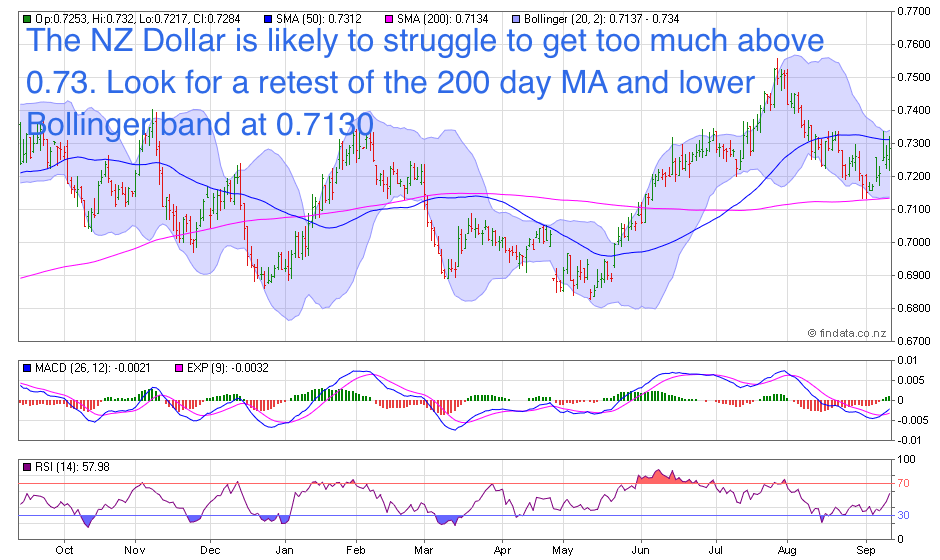 3 Reader Questions Answered
These reader questions are working well. We have 3 answered this week. As always keep them coming and be in to win a 1oz silver coin. You can
send us your question in
here. So don't forget to be in the running.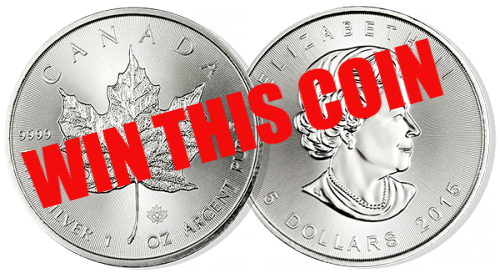 What Does Gold Spot Price (Or Silver Spot Price) Mean?
Do you think you know all about the gold and silver spot price?
There's actually more to this subject than meets the eye. In this article you'll learn:
What spot price means.
Plus where, when and how the spot price is set.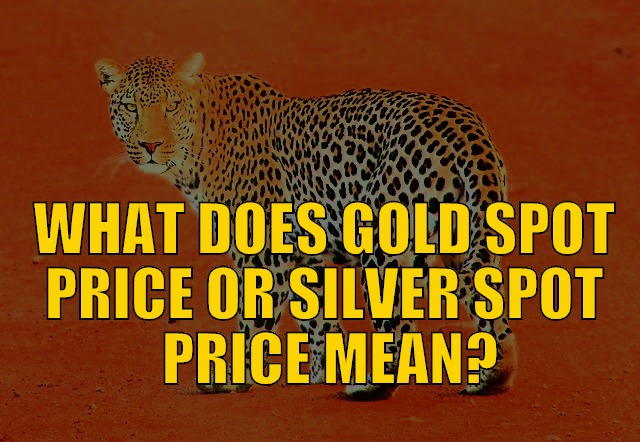 Continues below
—– OFFER FROM OUR SISTER COMPANY: Emergency Food NZ —–
Do you have all the essentials on hand if you need to leave home in a hurry?
Get Your Own Emergency Survival Kit
Now Available. In Stock. Ready to Ship.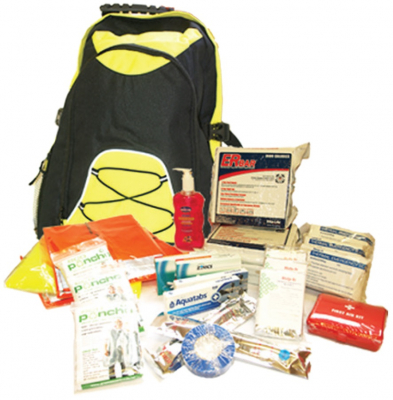 Grab Your Own Grab 'n' Go Bag NOW….
—–
Could a Capital Gains Tax on Property Increase Investment in Gold & Silver in NZ?
Hard to escape politics at the moment. Try as much as we might to avoid the news!
Capitals Gains Taxes have been one of the most talked about issues and so we tackle a question on this topic here: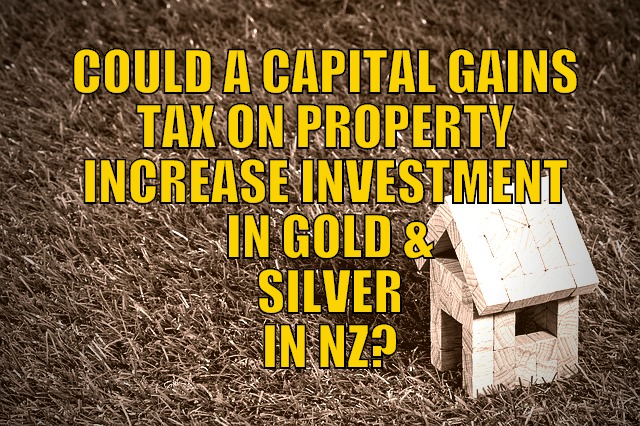 Why is 1oz PAMP Gold Lady Fortuna Minted Bar Worth Less Than a Canadian Gold Maple Coin?
Is this article you'll discover:
What is a 1oz PAMP Gold Lady Fortuna Minted Bar?
What is a 1oz Canadian Gold Maple Coin?
Why Might the Price be Set higher on the 1oz Canadian Gold Maple Coin?
Which Should You Buy? The 1oz PAMP Gold Lady Fortuna Minted Bar or the 1oz Canadian Gold Maple Coin?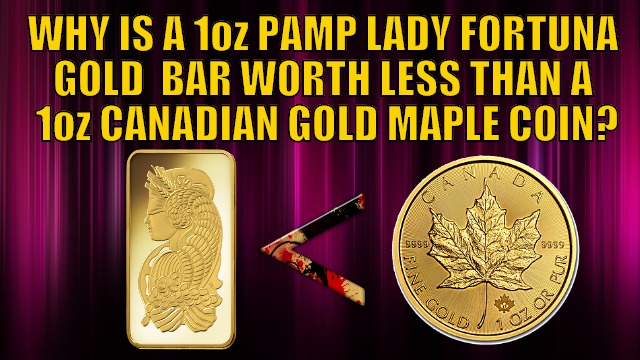 Financial Crisis 10 Year Anniversary
It's been 10 years since the financial crisis kicked off. Of course it depends what you call the start. But troubles were definitely bubbling and brewing in 2007.
This week Adrian Ash of Bullionvault discussed the impacts of the government guarantees enacted back then…
"Governments everywhere responded to the dark midnight of 2007-2009 by confirming and proclaiming the safety of bank deposit insurance. Never again will widows, orphans or anyone else holding less than a pretty tidy sum…such as €100,000 say…have to fear any risk of their bank failing.
[Goldsurvivalguide Editors Note: Although not in New Zealand – where there is no bank deposit insurance].
But with that risk eliminated by government diktat, the outcome for interest rates on your savings also now looks obvious in hindsight.
Zero risk = zero return. Which forces anyone and everyone hoping to grow or defend the real, inflation-adjusted value of their money to take risk elsewhere.
Bitcoin, high-yield junk, all-time record highs in the US stock market…none of these things rely on borrowed money today anything like the banking bubble did a decade ago.
That's because this bubbling financial-price boom isn't a debt bubble. It is a bubble in money itself…guaranteed safe by the government [Goldsurvivalguide Editors Note: except in New Zealand!] but therefore unable to attract any interest and so pushed out to seek risk like never before.
Quite where or when this will find its pin, I don't pretend to know. Maybe in China's $9 trillion bond market. Maybe in Australia's liars' loans of 2017. Maybe in the terrible financial (not to mention human) costs of Harvey and Irma. Or maybe when the City and Wall Street finally wake up to the threat of Korean nuclear war.
All anyone can guess for now is that this relentless bull run in the price of every 'asset' will crash in the end. Even precious metals are likely to suffer at first, thanks to the air gushing out of credit derivatives.
But when the profits people wished they had booked start to fly away…evaporating from crypto-currency, high-yield debt, real estate and equities…many will rush to lock their wealth into a big, heavy box somewhere safe behind a big heavy door in the form of physical, vaulted bullion.
They did a decade ago. They always do in a true financial crisis.
Acting early has tended to pay best. And believe me:
Not having to join the rush can make financial crises fun to watch."
Fun might be taking it a bit far!
But if you have your financial insurance in place, it will certainly reduce any worries you have if, or probably rather, when the next financial crisis kicks off.
You certainly won't be following or joining the masses either. We can tell you it is deathly quiet in precious metals land at the moment. We can hope that is because people are waiting for a pull back in prices to buy at lower levels.
But we can't help but think the majority usually gets it wrong. Perhaps the expected pull back might not be as deep as many people expect? So they'll be left on the sidelines.
That's why deciding on a few buying zones ahead of time is a good idea. If only one of these is reached, at least you will have bought some bullion at lower prices.
Call David on 0800 888 465 for a quote or with any questions.
Phone: 0800 888 GOLD ( 0800 888 465 ) (or +64 9 2813898)
or Online order form with indicative pricing
— Prepared for Power Cuts? —
[BACK IN STOCK] New & Improved Inflatable Solar Air Lantern
It's easy to use. Just charge it in the sun. Inflate it. And light up a room.
6-12 hours of backup light from a single charge! No batteries, no wires, no hassle. And at only 1 inch tall when deflated, it stores easily in your car or survival kit.
Plus, it's waterproof so you can use it in the water.
—–
This Weeks Articles:
Tue, 12 Sep 2017 10:39 PM NZST
Why is a 1oz PAMP Gold Lady Fortuna Minted Bar Worth Less Than a Canadian Gold Maple Coin? "How is it that the price of a 1oz PAMP Gold Lady Fortuna Minted Bar – PAMP Suisse with Certificate is consistently worth less than a 1 oz Canadian Gold Maple coin? Both are 1 ounce and […]
Tue, 12 Sep 2017 2:14 PM NZST
Plenty of talk in the media currently about a capital gains tax on property or even land taxes. A reader Stan has been mulling this over and asks: "Could the introduction of a capital gains tax on investment residential properties, make investing in silver/gold, a more attractive scenario to those then put off in taking […]
Mon, 11 Sep 2017 6:20 PM NZST
What Does the Gold Spot Price (or Silver Spot Price) Mean? In simple terms the gold spot price (or silver spot price) means the price for delivery of a commodity like gold or silver, right now. The gold spot price relates to the price for 1 troy ounce of gold (or 1 troy ounce of silver for […]
Tue, 5 Sep 2017 5:32 PM NZST
Could Silver Be Worth More Than Gold? You may have heard about the increasing uses for silver in industrial applications. This is often used to argue that the price of silver will rise significantly and could equal or even overtake gold. Could this really happen? A reader posed just such a question recently: "I've heard […]
As always we are happy to answer any questions you have about buying gold or silver. In fact, we encourage them, as it often gives us something to write about. So if you have any get in touch.
Phone: 0800 888 GOLD ( 0800 888 465 ) (or +64 9 2813898)
or Online order form with indicative pricing
---
---
---
Note:
Prices are excluding delivery
1 Troy ounce = 31.1 grams
1 Kg = 32.15 Troy ounces
Request special pricing for larger orders such as monster box of Canadian maple silver coins
Lower pricing for local gold orders of 10 to 29ozs and best pricing for 30 ozs or more.
Foreign currency options available so you can purchase from USD, AUD, EURO, GBP
Note: For local gold and silver orders your funds are deposited into our suppliers bank account. We receive a finders fee direct from them. Pricing is as good or sometimes even better than if you went direct.

---
Can't Get Enough of Gold Survival Guide? If once a week isn't enough sign up to get daily price alerts every weekday around 9am Click here for more info
---
Our Mission
To demystify the concept of protecting and increasing ones wealth through owning gold and silver in the current turbulent economic environment.
To simplify the process of purchasing physical gold and silver bullion in NZ – particularly for first time buyers.
---
---
The Legal stuff – Disclaimer: We are not financial advisors, accountants or lawyers. Any information we provide is not intended as investment or financial advice. It is merely information based upon our own experiences. The information we discuss is of a general nature and should merely be used as a place to start your own research and you definitely should conduct your own due diligence. You should seek professional investment or financial advice before making any decisions.
Copyright © 2017 Gold Survival Guide. All Rights Reserved.