Prices and Charts

---
Looking to sell your gold and silver?
Buying Back 1oz NZ Gold 9999 Purity
$2410
Buying Back 1kg NZ Silver 999 Purity
$866
---
Gold at New All Time High in NZD – 7 Year High in USD Dollars!
Gold today punched through to a new all time high above $2500 per ounce in NZ Dollars today. In US Dollars, gold broke through the US$1600 ceiling too. That set a new 7 year high in USD. Gold hadn't closed above US$1600 since February 2013.
Looking at the NZD gold chart we are very close to touching the rising blue trendline. At the same time the RSI overbought/oversold indicator is into overbought territory. So a pullback from around here would not be a surprise.
However, the telling thing about this current move is it has happened so quietly. We've seen very few mainstream headlines about gold. There has also been very little interest in buying lately in terms of the number for people. Contrast this with last year's high in September when there was a lot of buying and also mainstream media interest.
We have seen some larger transactions though. With hindsight we can perhaps say these were the "smart money" buying.
So we are leaning towards even higher prices coming now.
Take a look at the USD gold chart (bottom half of the chart below. With the break above US$1600 there is now very little overhead resistance before US$1800.
The NZD gold price surged to a new all time high in less than a year during 2019. So there is a good chance we will also see new all time highs in the USD gold price in a much shorter time than most people would expect. That would take the US price above $1900.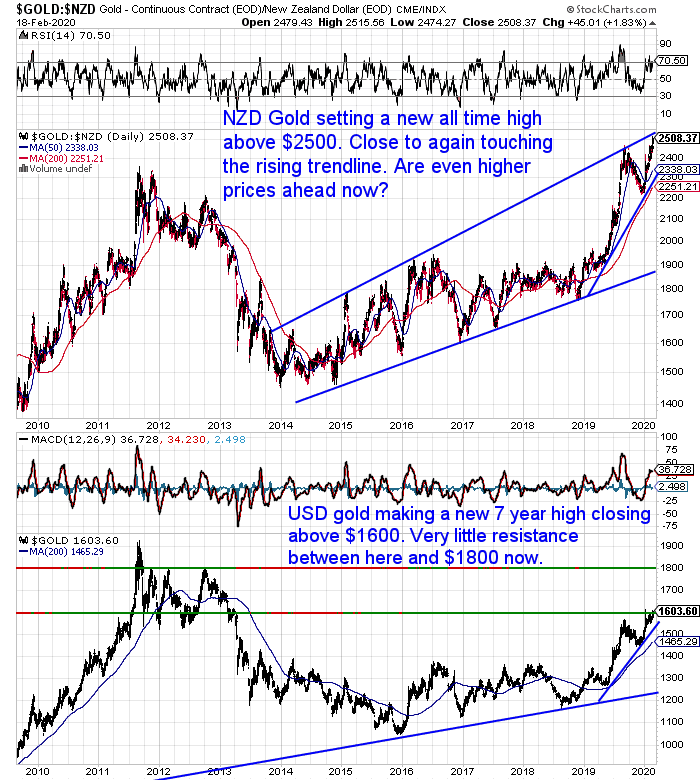 Silver Up Over 3% This Week
Silver is up over 3% from a week ago. More than gold for a change.
NZD silver has clearly broken above $28. The highest price since last October. Silver looks to be steadily building for a challenge of the $31 level.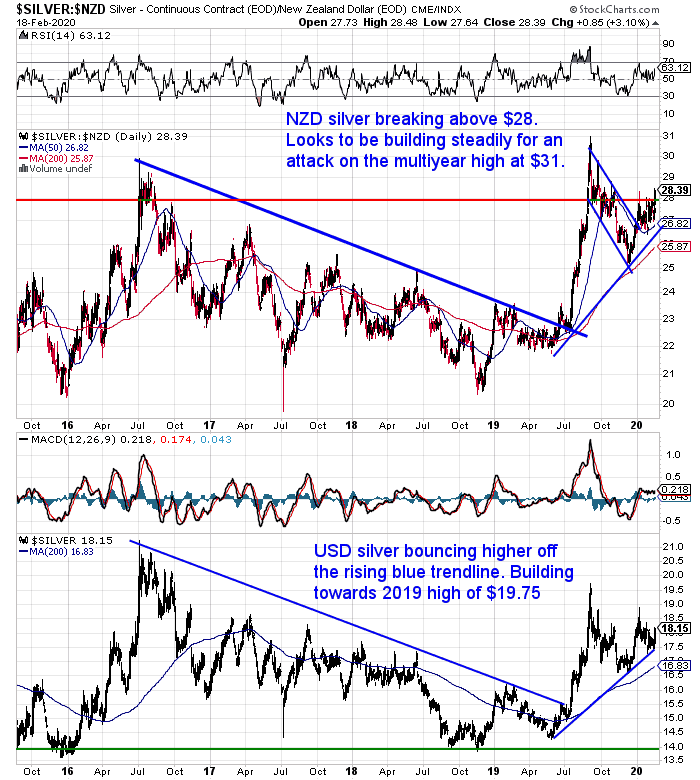 Kiwi Dollar Still Down
The New Zealand Dollar remains below 0.64 this week. The Kiwi remains locked in the down-trend that began in 2014. In fact we could see it test the lower support line below 0.63 before long. Particularly if the economic effects of the CoronaVirus are worse than the current consensus expects.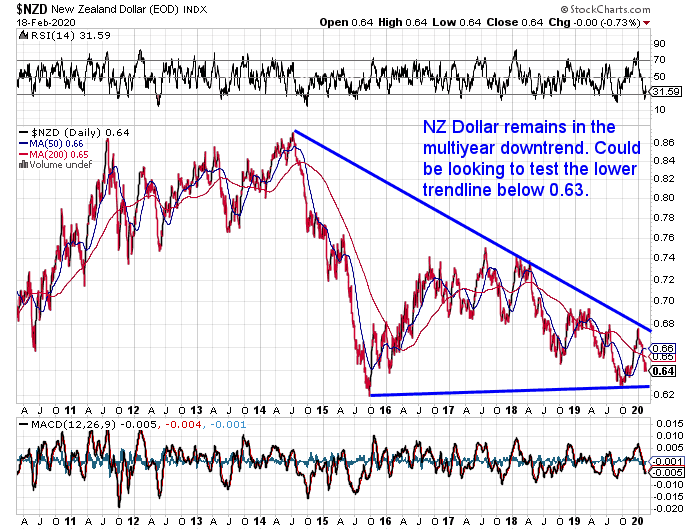 Silver – Industrial Metal or Monetary Metal?
Perhaps fears about a global slowdown brought about by Coronoavirus have been the reason for silvers sluggish performance in comparison to gold? That is, the market has been thinking of silver as an industrial metal.
But maybe this is starting to change finally? Maybe silvers monetary characteristics will start to take the lead now? Unlike gold, silver is a (very!) long way from reaching its all time high in most currencies.
Even once silver betters the 2019 high of NZ$31, there is still 100% upside just to reach the all time high set in 2011 above NZ$60.
So this week despite the new highs in gold we turn the focus onto silver. See below for more on whether silver could be worth more than gold.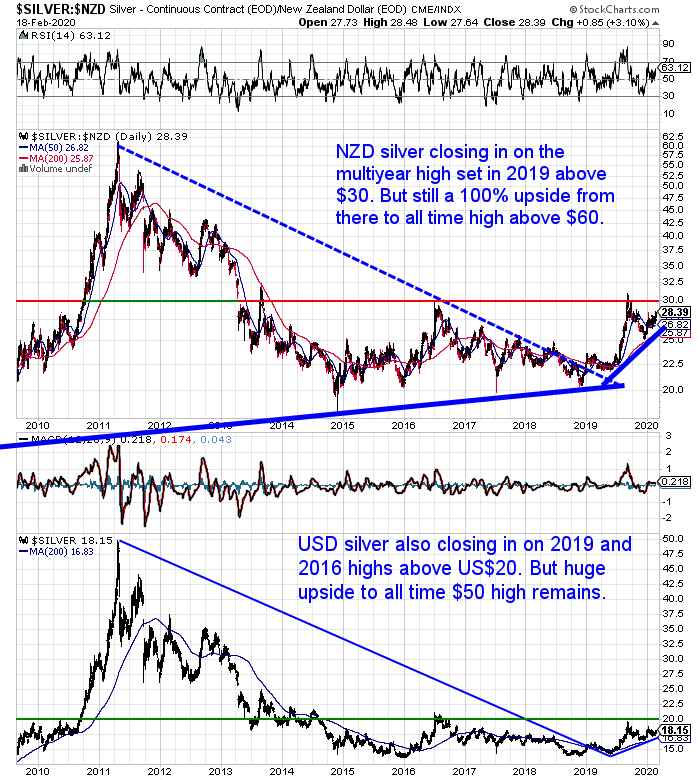 Need Help Understanding the Charts?
Check out this post if any of the terms we use when discussing the gold, silver and NZ Dollar charts are unknown to you:
Continues below
—– OFFER FROM OUR SISTER COMPANY: Emergency Food NZ —–
Here's how to always have clean fresh drinking water on hand.
The Sport Berkey Water Filter Bottle – $69 Delivered
Ideal for travel. Driving, camping, backpacking.

Free Shipping NZ Wide.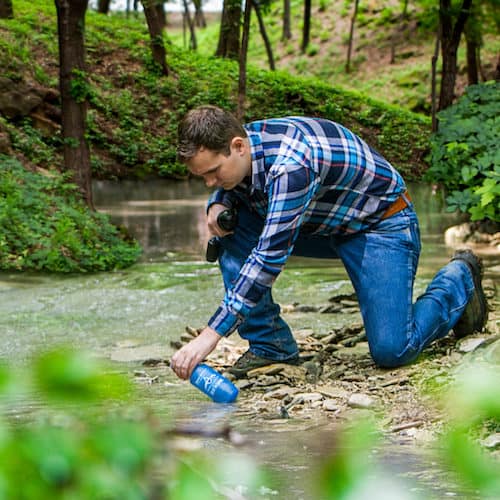 RBNZ: CoronaVirus No Big Deal?
Last Wednesday the Reserve Bank of New Zealand (RBNZ) kept the Official Cash Rate (OCR) on hold at 1.00%.
That wasn't a big surprise.
What was a surprise was how little comment was made about the possible impacts of the CoronaVirus to New Zealand. One report said:
OCR reaction: RBNZ upbeat on outlook
Economists say the Reserve Bank struck a positive tone on growth as it kept the OCR on hold, but fear it may have underestimated the impact of the coronavirus.
The Reserve Bank said economic growth "is expected to accelerate over the second half of 2020", and said the outlook for the economy was brighter amid increased infrastructure investment from the government.
The Reserve Bank's forecast OCR track now has no further cuts pencilled in, and has a hike forecast for 2021.
…The RBNZ surprised economists by playing down the impact of the coronavirus on the NZ economy. The central bank said the economic impact of the virus would be of "short duration", with most of the impact in the first half of this year.
Source.
This seems to be in stark contrast to many of the reports out in recent days. And these are from the mainstream media too. So it could well be worse.
Here's a few we've spotted:
New Zealand is bracing for a hit to its economy of around half a per cent as a result of the coronavirus outbreak. Fresh modelling from Treasury announced by Prime Minister Jacinda Ardern today has shrunk forecast GDP growth to between 2.0 and 2.5 per cent in 2020.
Read more
As the impact of the coronavirus outbreak continues to spread, the New Zealand dairy industry is feeling the heat.
Read more
Recession risk: Don't forget the drought!
BNZ economists caution that the hit to the NZ economy from our worsening Big Dry could be as bad as the impact from coronavirus and they say a recession is a 'very real risk'
Read more
Opinion – Damien Grant: Coronavirus: If reports out of China are to be believed, we are severely under-pricing the risk to the NZ economy
China is our largest trading partner with $30 billion in annual trade. This could fall by half in the coming months, placing financial distress on large sectors of our economy. A domestic recession seems unavoidable.
The Sars epidemic peaked two months after it first gained international attention and the disruption was mostly over by the third.
The coronavirus is far more contagious and we are only into the first month of what could be six months of economic turbulence.
Adrian Orr and Grant Robertson will print and borrow money respectively, but as the problem is a fall in real production, rather than domestic demand, this will do little to alleviate the problem.
For New Zealand to avoid a dramatic decline in our already precarious economic fortunes the Chinese economy needs to get back to work within the next month.
This could happen, but based on the news coming out of China, it is looking exceptionally unlikely.
Read more
It seems to us that the RBNZ forecast for an interest rate rise in 2021 looks pretty shakey at the moment.
What do you think?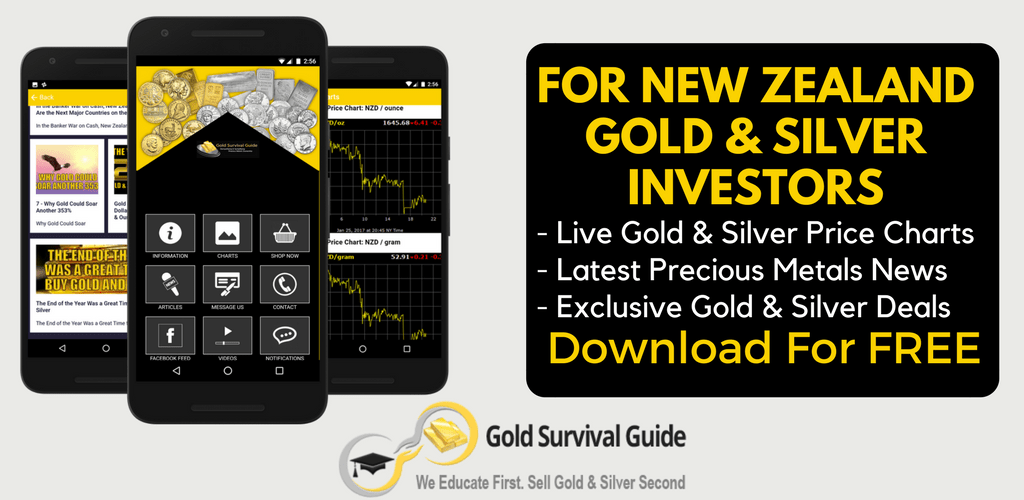 Your Questions Wanted
Remember, if you've got a specific question, be sure to send it in to be in the running for a 1oz silver coin.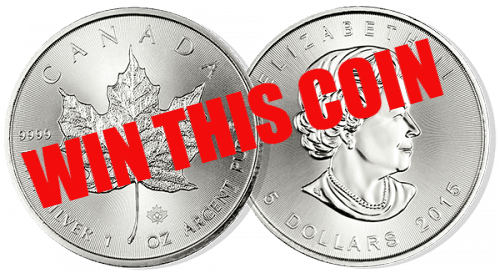 Could Silver Be Worth More Than Gold?
As we've already pointed out, silver remains very cheap in comparison to gold. So despite the highs in gold we're turning the spotlight onto silver this week.
Perhaps you've read some bold predictions about silver and where it could be headed? Instead of just crazy predictions, we've dug into some history and present some numbers to try and make a sensible to the question:
Could silver be worth more than gold?
You'll see:
The gold to silver ratio over 3 centuries
Some historical evidence of silver being worth more than gold
Silver industrial demand versus investment demand
Could Silver Be Worth More Than Gold Due to:

Peak Silver?
Increasing Institutional Investment Demand?
Increasing Photovoltaic Demand?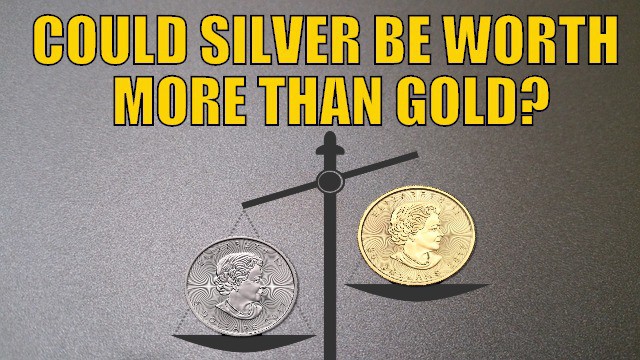 While we're fans of silver, we like to be sure to have some gold too. Even though the yellow metal is at new highs we think this is likely just the start of even larger rises to come for gold.
So if in doubt grab a bit of both.
Best buy this week? 100oz Perth Mint Silver bars are going for a similar price to locally refined silver.
Get in touch with any questions about buying gold and silver you may have.
Phone: 0800 888 GOLD ( 0800 888 465 ) (or +64 9 2813898)
or Shop Online with indicative pricing
— Prepared for the unexpected? —

Never worry about safe drinking water for you or your family again…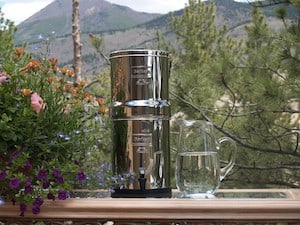 The Berkey Gravity Water Filter has been tried and tested in the harshest conditions. Time and again proven to be effective in providing safe drinking water all over the globe.
This filter will provide you and your family with over 22,700 litres of safe drinking water. It's simple, lightweight, easy to use, and very cost effective.
Royal Berkey Water Filter
—–
This Weeks Articles:
Tue, 18 Feb 2020 6:01 PM NZST
Could Silver Be Worth More Than Gold? You may have heard about the increasing uses for silver in industrial applications. The rise in industrial use is often used to argue that the price of silver will rise significantly. Thus equaling or even overtaking gold. But could this really happen? A reader posed just such a […]
The post Could Silver Be Worth More Than Gold? appeared first on Gold Survival Guide.
Wed, 12 Feb 2020 11:47 AM NZST
Prices and Charts   Looking to sell your gold and silver?   Visit this page for more information Buying Back 1oz NZ Gold 9999 Purity $2355 Buying Back 1kg NZ Silver 999 Purity $838 Sharply Weaker NZD Pushes NZD Gold Up The New Zealand dollar dropped over 1% this week. That helped bump the NZD […]
The post Could the Virus Cause a Financial Panic? appeared first on Gold Survival Guide.
Tue, 11 Feb 2020 3:52 PM NZST
Whether you're an old hand to the matters of gold, silver and what is money, or a real newbie, you'll probably have something in common with a frustrated reader.  He admitted that all the conflicting information about how the world monetary system works was "doing [his] head in!".  Here is his email and below it […]
The post Why is Gold More Valuable Than "Worthless Paper"? appeared first on Gold Survival Guide.
Wed, 5 Feb 2020 12:06 PM NZST
" This Weeks Articles: Prices and Charts Looking to sell your gold and silver? Visit this page for more information Buying Back 1oz NZ Gold 9999 Purity $2303 Buying Back 1kg NZ Silver 999 Purity $827 NZD Gold Volatile – But No Net Change Since Last Week Over the past couple of weeks the NZD […]
The post Will This Coming Decade Resemble the 1970's? appeared first on Gold Survival Guide.
As always we are happy to answer any questions you have about buying gold or silver. In fact, we encourage them, as it often gives us something to write about. So if you have any get in touch.
Phone: 0800 888 GOLD ( 0800 888 465 ) (or +64 9 2813898)
or Online order form with indicative pricing
---
---
7 Reasons to Buy Gold & Silver via GoldSurvivalGuide

Today's Prices to Buy
1oz NZ 99.99% pure gold bar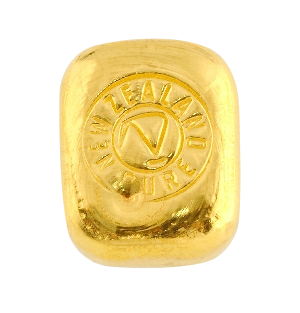 $2600
1kg NZ 99.9% pure silver bar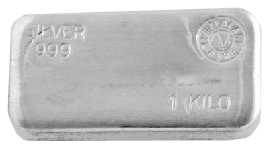 $1000
 (price is per kilo for orders of 1-24 kgs)
$995 (price is per kilo only for orders of 25 kgs or more)
1oz PAMP Suisse 99.99% pure gold bar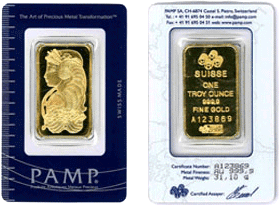 $2636
1kg PAMP 99.9% pure silver bar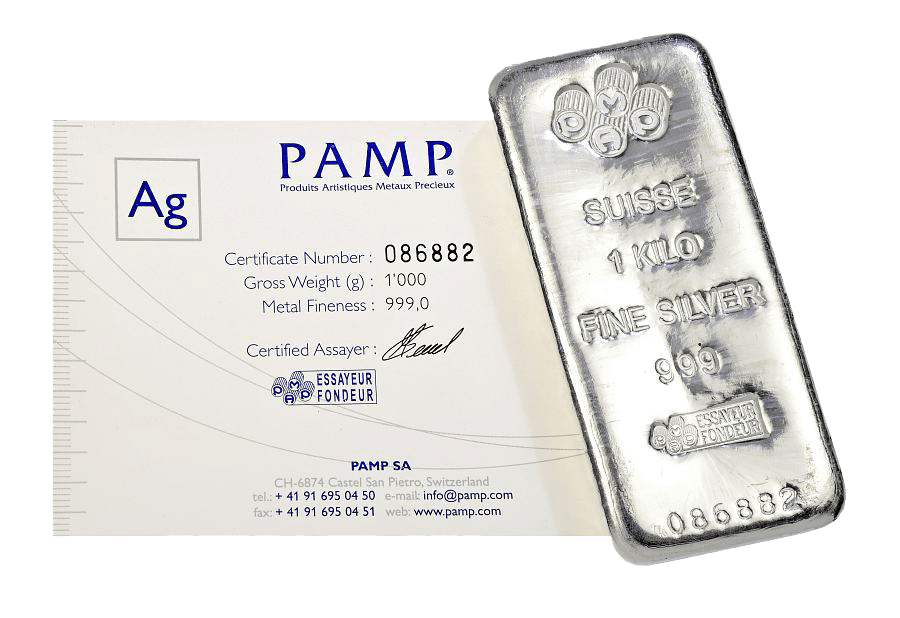 $1061
1oz Canadian Gold Maple 99.99% pure gold coin (2019)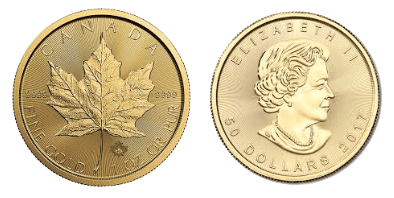 $2648
---
Note:
Prices are excluding delivery
1 Troy ounce = 31.1 grams
1 Kg = 32.15 Troy ounces
Request special pricing for larger orders such as monster box of Canadian maple silver coins
Lower pricing for local gold orders of 10 to 29ozs and best pricing for 30 ozs or more.
Foreign currency options available so you can purchase from USD, AUD, EURO, GBP
Plus we accept BTC, BCH, Visa and Mastercard
Note: For local gold and silver orders your funds are deposited into our suppliers bank account. We receive a finders fee direct from them. Pricing is as good or sometimes even better than if you went direct.


---
Can't Get Enough of Gold Survival Guide?
If once a week isn't enough sign up to get daily price alerts every weekday around 9am Click here for more info
---
---
The Legal stuff – Disclaimer:
We are not financial advisors, accountants or lawyers. Any information we provide is not intended as investment or financial advice. It is merely information based upon our own experiences. The information we discuss is of a general nature and should merely be used as a place to start your own research and you definitely should conduct your own due diligence. You should seek professional investment or financial advice before making any decisions.
Copyright © 2019 Gold Survival Guide.
All Rights Reserved.