This Week:
Societal Breakdown: Are Gold and Silver Coins Better Than Tradable Items Like Tools, Water and Wine?
Why Silver May Not Be Completely "Off the Radar" For Much Longer
Silver: Black Swan, 2018 and Beyond
Prices and Charts
---
---
Weaker NZ Dollar Bumps Local Gold and Silver Prices
Gold in NZ Dollars was up three quarters of a percent this week. Solely driven by a weaker NZ dollar. The chart below shows NZD gold getting very compressed between the 50 and 200 day moving average (MA) lines. So far it has held above the 200 day MA at $1800. So could be building for a move higher.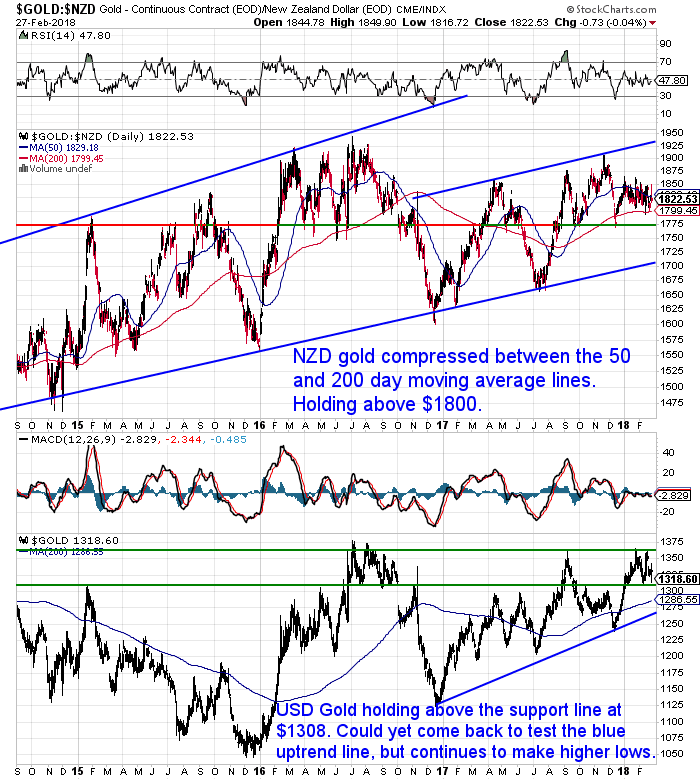 Meanwhile silver has been bumping along just above the $22 mark. Up 1.34%, it has for a change outperformed gold this week.
There remains a chance silver could yet test the thick blue uptrend line at $21.50. However that is not far off so anywhere around these levels is likely to be an excellent buying zone long term.
More on silver in this weeks articles below.
As noted above, the weaker Kiwi Dollar this week has been the sole driver of the higher local gold and silver prices. The Kiwi is sitting on the 50 day MA. It may yet head down to the 200 day MA just below 0.72. Possibly we will see it trade between 0.74 and 0.72ish for a spell now after such a strong rise.
Unsure About Any Terms We Use When Discussing the Charts?
Remember to check out this post if any of the terms we use when discussing the gold, silver and NZ Dollar charts are unknown to you:
---
Societal Breakdown: Are Gold and Silver Coins Better Than Tradable Items Like Tools, Water and Wine?
Our feature article is in response to a follow on question from a recent post: What is the Best Type of Gold to Buy For Trading in a Currency Collapse?
"Considering the variety of things that might become tradable in the event of a breakdown of society, I wonder what might be the advantage of gold or silver coins over other tradable items such as tools, water or bottles of wine (for example), since the average person could not be expected to have all the technology required to authenticate the purity of materials claimed to be silver or gold but might easily recognise basic tools, clean water or wine?"

It covers:
What you should buy before you buy gold or silver?
What is the advantage of gold and silver over tradable everyday necessities?
How would purity of gold and silver coins be authenticated in a societal breakdown?
When exactly are gold and silver most important and useful?
Continues below
—– OFFER FROM OUR SISTER COMPANY: Emergency Food NZ —– 
Do you have all the essentials on hand if you need to leave home in a hurry?
Get Your Own Emergency Survival Kit
Now Available. In Stock. Ready to Ship.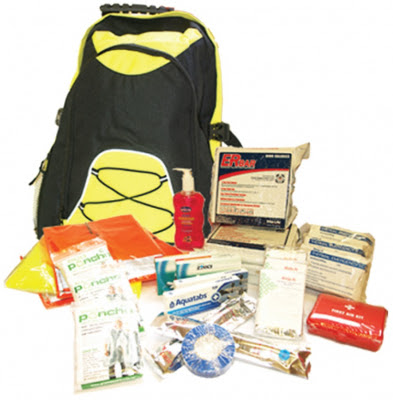 Gold Silver Ratio Peak: Contrarian Indicator – Hedge Funds Betting Against Silver
The gold/silver ratio remains stretched above 80. Meaning gold is about as expensive (compared to silver) as it has been at almost any time over the last 25 years.
Adrian Ash pointed out this week that the hedge funds in the silver futures market are effectively betting that the gold/silver ratio will rise even further yet.
"But what if silver suddenly does catch a bid as part of 2018's growing call for a commodity boom? Might that make the current price look like a bargain as the Gold/Silver Ratio falls?
Calling a top in gold's price relative to silver doesn't necessarily mean that silver will go up.
But fact is, that is how things have panned out…on a monthly basis at least…some 79% of the time since 1968.
When the Gold/Silver Ratio falls, silver prices have tended to rise.
No guarantees and no promises, of course. And the hot-money hedge funds are taking very much the opposite bet."
Talk of silver futures dovetails nicely into another article we posted this week. It also looks at the silver futures commitment of traders report and a couple of other indicators showing silver is perhaps poised to catch a bid soon: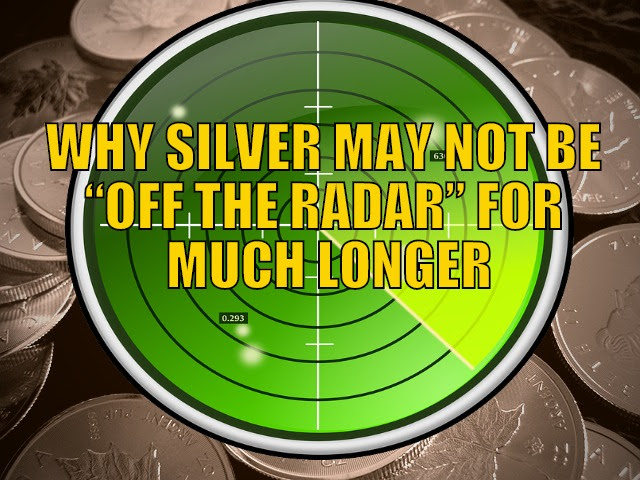 Also then check out…
As we've been saying silver remains largely ignored.
But Gary Christenson shows how the previous runs higher by silver could easily push it up to new all time highs within 2-3 years. Even more if one of a number of black swans were to occur.
Finally for all your technical analysts out there, check out this impressive almost 4 decade "cup and handle" pattern.
Once silver breaks above 1 this would be very bullish. As this would indicate silver is heading back towards the all time highs of $50.
Your Questions Wanted
Remember, if you've got a specific question, be sure to send it in to be in the running for a 1oz silver coin.
Why You Might Not Want to Own "Blockchained" Gold and Silver
We saw this week that "Andy Schectman of Miles Franklin Institute is partnering with Sprott Asset Management on a physical gold backed, distributed ledger with bullion held at the Royal Canadian Mint.
Many pre-mined cryptos have early deep-pocket investors tend to own 80% or more of the tokens outstanding, diminishing the much touted decentralization aspects.
The Sprott / Franklin gold blockchain is equally distributed, albeit somewhat centralized. Due to government backing, investors gain greater flexibility to use funds as collateral for loans.
The current release date is expected within the next five weeks."
There are others currently working on similar blockchained gold offerings like the Royal Mint in the UK and also the Perth Mint.
But at the moment we'd have to agree with this quote from Sean Walsh, founder of crypto-asset investment firm Redwood City Ventures.
In response to questions about the newly announced, but very vague, "Petro Gold" from Venezuela he said:
"…it was difficult to reach conclusions about the petro gold without seeing specific details. But he said he had little interest in tokens backed by physical assets."
"Rather than buying a cryptocurrency backed by gold, I'd just go buy the gold," said Walsh in a telephone interview. "Gold is a physical thing that you want to be able to hold in your hands, because that's the point."
Source. Venezuela aims for crypto alchemy with new 'petro gold' token
For now we'd agree. While the world is going through such massive monetary changes we'd prefer to know exactly where our gold and silver was and be able to access it when we want.
After we come out the other side this might well change.
Silver remains on our "best buy" list. If you don't have any in your possession yet, get in touch to discuss your options:
Phone: 0800 888 GOLD ( 0800 888 465 ) (or +64 9 2813898)
or Online order form with indicative pricing
— Prepared for Power Cuts? —
[BACK IN STOCK] New & Improved Inflatable Solar Air Lantern
Check out this cool new survival gadget.
It's easy to use. Just charge it in the sun. Inflate it. And light up a room.
6-12 hours of backup light from a single charge! No batteries, no wires, no hassle. And at only 1 inch tall when deflated, it stores easily in your car or survival kit.
Plus, it's waterproof so you can use it in the water.
See 6 more uses for the amazing Solar Air Lantern.
—–
This Weeks Articles:
Wed, 28 Feb 2018 1:42 PM NZST
Here's an excellent summary of what could be in store for silver in 2018 and into the following few years. Including a look back at past silver cycles and what that might mean for the next cycle. What some objections to this outcome might be. Plus what some possible "black swan" events could do to […]
Wed, 28 Feb 2018 9:52 AM NZST
We've been "banging the drum" on silver lately. Pointing out in our weekly newsletter for the last couple of weeks here and here, that silver is currently very cheap compared to gold. But that may not last too much longer if the technical analysis in this post proves to be correct. While silver may have had no […]
Tue, 27 Feb 2018 7:43 PM NZST
Following on from our recent post: What is the Best Type of Gold to Buy For Trading in a Currency Collapse?, we have a new but related question. Why would you buy gold or silver coins over other potentially more useful or tradable everyday items? The full question was: "Considering the variety of things that […]
Thu, 22 Feb 2018 12:39 PM NZST
  This Week: How to Buy Gold and Silver with Bitcoin Why Gold Could Go "Hyperbolic" in This New Bull Market For Gold Incrementum Board: Don't Underestimate the Effects of Quantitative Tightening Gold To Silver Ratio Above 80: History Says Buy Silver "Rules-Based" Monetary Proposals Won't Create Stable Money Prices and Charts Looking to sell […]
As always we are happy to answer any questions you have about buying gold or silver. In fact, we encourage them, as it often gives us something to write about. So if you have any get in touch.
Phone: 0800 888 GOLD ( 0800 888 465 ) (or +64 9 2813898)
or Online order form with indicative pricing
---
---
---
Note:
Prices are excluding delivery
1 Troy ounce = 31.1 grams
1 Kg = 32.15 Troy ounces
Request special pricing for larger orders such as monster box of Canadian maple silver coins
Lower pricing for local gold orders of 10 to 29ozs and best pricing for 30 ozs or more.
Foreign currency options available so you can purchase from USD, AUD, EURO, GBP
Note: For local gold and silver orders your funds are deposited into our suppliers bank account. We receive a finders fee direct from them. Pricing is as good or sometimes even better than if you went direct.

---
Can't Get Enough of Gold Survival Guide?
If once a week isn't enough sign up to get daily price alerts every weekday around 

9am

Click here for more info
---
Our Mission
To demystify the concept of protecting and increasing ones wealth through owning gold and silver in the current turbulent economic environment.
To simplify the process of purchasing physical gold and silver bullion in NZ – particularly for first time buyers.
---
---
The Legal stuff – Disclaimer:
We are not financial advisors, accountants or lawyers. Any information we provide is not intended as investment or financial advice. It is merely information based upon our own experiences. The information we discuss is of a general nature and should merely be used as a place to start your own research and you definitely should conduct your own due diligence. You should seek professional investment or financial advice before making any decisions.