This Week:
Trump and the 

Gold

 Standard: What's His Aim With Trade Wars? – Could We Return to a 

Gold

 Standard?
RBNZ on Central Bank Digital Currency and Negative Interest Rates
Everything is Awesome! But Will 

Gold

 Rise After the Latest Fed Rate Hike?
3 Wise Men Buying 

Gold
Prices and Charts
---
---
Gold

 Holding Above the 200 Day MA

NZD gold continues to hold above the 200 day moving average. During the week it got up above $1875 but pulled back sharply again.

The chart below shows 2 quite different stories whether gold is priced in NZ Dollars (top) or US dollars (bottom).

In NZ Dollars gold is above the 200 day moving average. While in US dollars gold remains below this line.

NZD Gold is also well above the uptrend line. But USD gold has just dipped below its shorter term uptrend line. USD gold did this in mid and late 2017 also. So the uptrend line may yet just get adjusted as it did on those 2 previous occasions. But USD gold is still above the uptrend line from 2016.

Right now if you're buying here in New Zealand, the price is sitting just above what has been the support line all year (the 200 day MA). So we are still in a very good buy zone for gold.
NZD Silver Breakout or Fake Out?
Last week silver in NZ Dollars broke clearly above the downtrend line dating back to mid 2016. However silver didn't stay there long, dropping sharply and now back at the moving average lines again.
So the crystal ball is pretty murky in terms of whether this is a true breakout or merely a fake out, where we now see silver move back towards the uptrend line.
Like gold, it is a tale of 2 charts. In NZ dollars silver is just below the downtrend line. While in US dollars silver is just above the uptrend line.
Kiwi Dollar Close to a Move Higher?
The New Zealand dollar has continued pulling back all week. But now with it close to oversold the dollar is likely ready for a move higher. Odds favour the Kiwi holding above 0.68.
Unsure About Any Terms We Use When Discussing the Charts?
Check out this post if any of the terms we use when discussing the gold, silver and NZ Dollar charts are unknown to you:
Continues below
—– OFFER FROM OUR SISTER COMPANY: Emergency Food NZ —– 
Do you have all the essentials on hand if you need to leave home in a hurry?
Get Your Own Emergency Survival Kit
 Now Available. In Stock. Ready to Ship.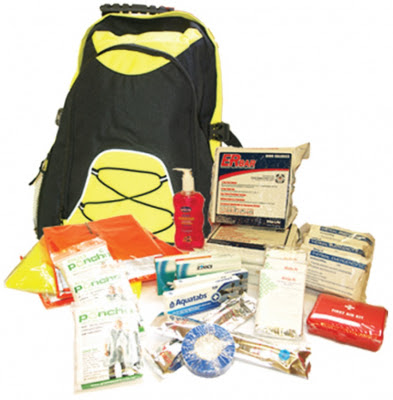 Everything is Awesome! But Will 
Gold

 Rise After the Latest Fed Rate Hike?

No real surprise but the US central bank raised interest rates again last week. As noted already gold took a tumble a day after this.

But where is gold likely to go over the coming weeks and months?

We take a look at all the good news and contemplate how gold will perform in a good news but also a bad news environment.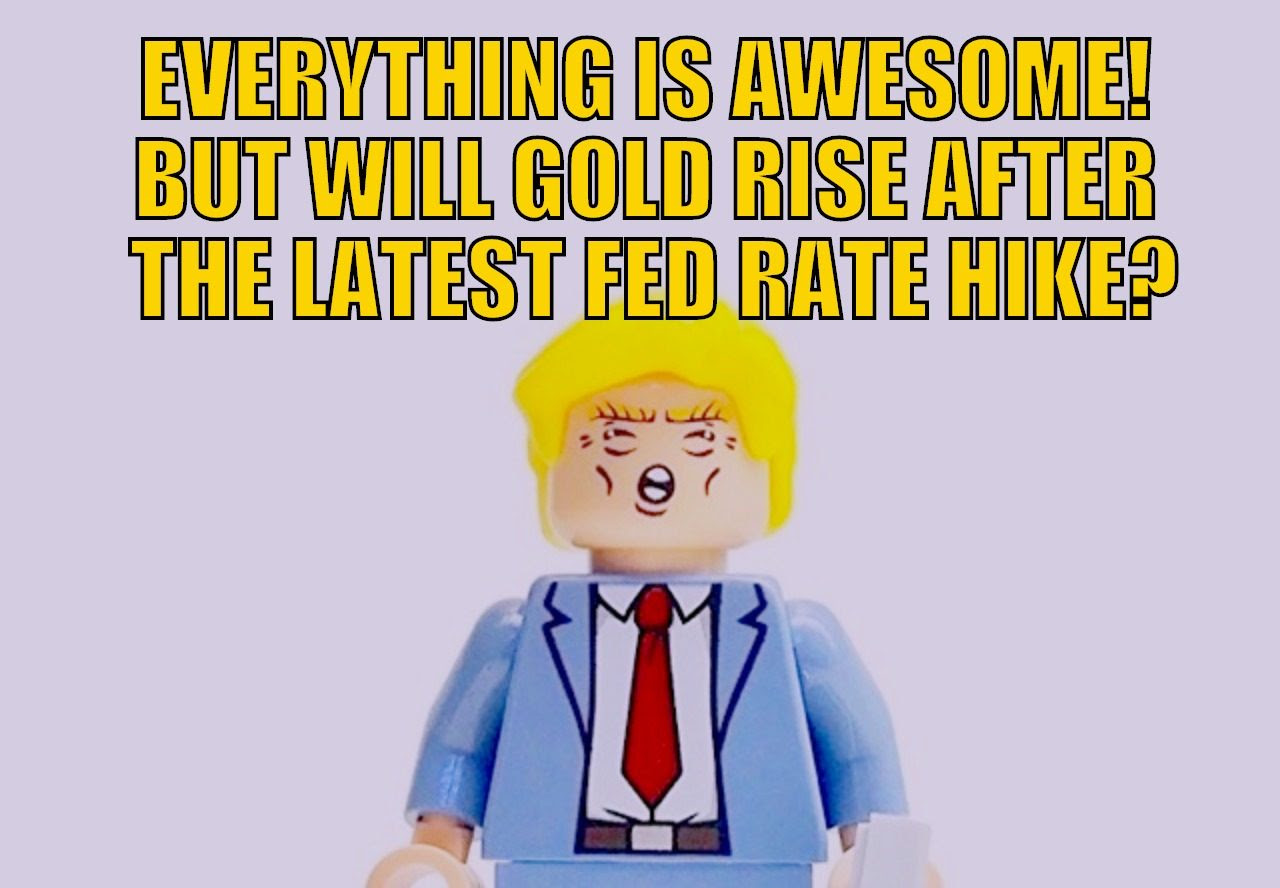 RBNZ Report on Issuing Central Bank Digital Currency and Negative Interest Rates
Last month we reported how the Reserve Bank of New Zealand (RBNZ) is Prepared to Print Money and Implement Negative Interest Rates in a Crisis. 
The RBNZ now has a new bulletin out looking at the pros and cons of issuing a central bank digital currency.
There are clear warning signs of where all central banks are heading.
The IMF even recently issued a report saying that crypto assets may one day reduce demand for central bank money. The IMF study was written after an IMF staff discussion that details that cryptocurrencies could someday lower the demand for fiat currencies by creating a shift from "credit money to commodity money."
We have a run down of the RBNZ article and do a little reading between the lines at what might be implemented down the track. Check out the possible moves the NZ central bank may take.
Your Questions Wanted
Remember, if you've got a specific question, be sure to send it in to be in the running for a 1oz silver coin.
Trump and the 
Gold

 Standard: What's His Aim With Trade Wars? – Could We Return to a 

Gold

 Standard?

Trump is confounding. Who knows what will happen one day to the next. The media loves to hate him. Parodying his "Space Force" announcement yesterday. And of course if some kind of historic peace agreement is reached with North Korea he'll undoubtedly get no where near the accolades that Obama would have.

But what is Trump up to exactly with his current trade war with, well, just about everyone it seems?

We try to read the tea leaves and see what he might be up to. Could he unwittingly or by grand plan be sending us back to a gold standard?
Three Wise Men Buying 
Gold
News this week that 3 titans in the investing world have been adding to their goldholdings:
"John Paulson. He knows a thing or two about spotting a crisis. He made his investors $15 billion as the subprime housing crisis unfolded in 2008–2009. And if another crisis comes, he'll make a lot more money with his current positioning.
Seth Klarman. He's the author of Margin of Safety, a book packed with such good information that people pay thousands of dollars for it (if you can even find a copy). No one is better at spotting value than he is.
Ray Dalio. He's the founder of the world's largest hedge fund, Bridgewater Associates. The fund has made $50 billion for its investors—more money than any other hedge fund."
…Paulson has 11% of his fund invested in SPDR Gold Shares (GLD), which tracks the price of gold. He has about another 8% of his fund in gold mining companies.
Dalio's fund now holds 7% of its assets in gold and other mining stocks. That's up from 2% during this time last year.
Klarman has the smallest portion of his portfolio in gold and gold miners. But he's actively adding to his gold holdings.
As we covered in Everything is Awesome! But Will Gold Rise After the Latest Fed Rate Hike?, while everything seems to be awesome is just the time to be taking out or adding to your financial insurance.
It seems these 3 wise men are doing just that. If you think it makes sense to follow their lead then get in touch.
A reminder we have a new updated "Shop" page.
So head over and see all the new products available today.
Phone: 0800 888 

GOLD

 ( 0800 888 465 ) (or +64 9 2813898)
or Shop Online with indicative pricing
— Prepared for the unexpected? —
Never worry about safe drinking water for you or your family again…
 

The Big Berkey Gravity Water Filter has been tried and tested in the harshest conditions. Time and again proven to be effective in providing safe drinking water all over the globe.
This filter will provide you and your family with over 22,700 litres of safe drinking water. It's simple, lightweight, easy to use, and very cost effective.
Big Berkey Water Filter
Only 2 Remaining in the New Shipment – Learn More NOW….
—–
This Weeks Articles:
Tue, 19 Jun 2018 8:22 PM NZST
The RBNZ today released another article on digital currencies, this time looking at the pros and cons of a central bank issuing a digital currency. The article focuses on how a public digital currency might affect four key central bank functions: Currency distribution Payments Monetary stability Financial stability The article makes 6 assumptions in looking […]
The post RBNZ on Central Bank Digital Currency and Negative Interest Rates appeared first on Gold Survival Guide.
Wed, 13 Jun 2018 12:17 PM NZST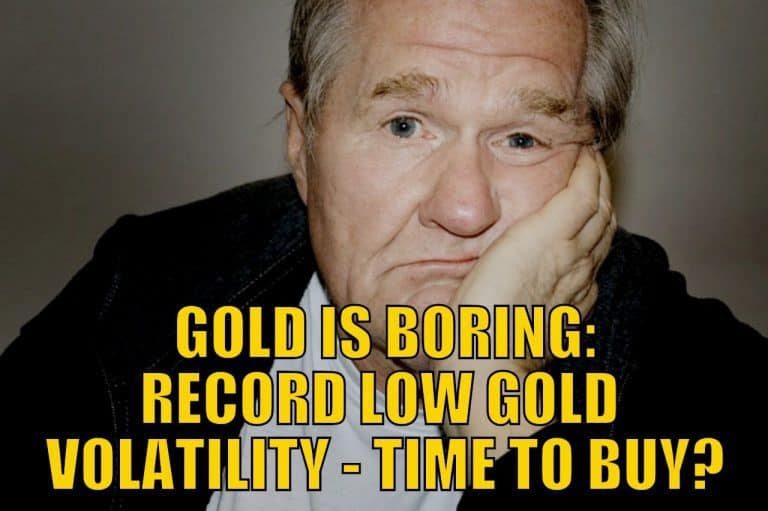 Gold volatility and silver volatility are at record lows. See what demand for gold and silver is like around the world and also in New Zealand. Gold is boring – does this mean it's time to buy?   Silver volatility is the lowest it has been since 2001. Source. But volatility in goldis even […]
The post Does Record Low Gold Volatility and Sentiment Mean Time to Buy? appeared first on Gold Survival Guide.
As always we are happy to answer any questions you have about buying 

gold

 or silver. In fact, we encourage them, as it often gives us something to write about. So if you have any get in touch.
Phone: 0800 888 

GOLD

 ( 0800 888 465 ) (or +64 9 2813898)
or Online order form with indicative pricing
---
---
---
Note:
Prices are excluding delivery
1 Troy ounce = 31.1 grams
1 Kg = 32.15 Troy ounces
Request special pricing for larger orders such as monster box of Canadian maple silver coins
Lower pricing for local 

gold

 orders of 10 to 29ozs and best pricing for 30 ozs or more.
Foreign currency options available so you can purchase from USD, AUD, EURO, GBP
Plus we accept Bitcoin, Bitcoin Cash, Visa and Mastercard
Note: For local 

gold

 and silver orders your funds are deposited into our suppliers bank account. We receive a finders fee direct from them. Pricing is as good or sometimes even better than if you went direct.


---
Can't Get Enough of 

Gold

 Survival Guide?
If once a week isn't enough sign up to get daily price alerts every weekday around 

9am

Click here for more info
---
---
The Legal stuff – Disclaimer:
We are not financial advisors, accountants or lawyers. Any information we provide is not intended as investment or financial advice. It is merely information based upon our own experiences. The information we discuss is of a general nature and should merely be used as a place to start your own research and you definitely should conduct your own due diligence. You should seek professional investment or financial advice before making any decisions.