---
This Week:
SILVER INVESTMENT: The Lowest Risk, Highest Return Potential vs. Stocks & Real Estate
Bullish Indicator: Large Silver Speculators First Net Short Position in Memory
What is COTs?
Prices and Charts
---
---
NZ Dollar Gold Range-Bound
Gold and silver rose sharply overnight pushing them into the green for the week even with a rising NZ dollar.
Gold in NZ Dollars continues to be compressed between the 50 and 200 day moving averages.
Stuck between $1800 and $1850 since the start of 2018. The stronger Kiwi dollar so far in 2018, keeping gold in NZ Dollars in check.
But USD gold (bottom part of the below chart) is making a bullish ascending triangle (see the blue lines).  This is a bullish pattern where a series of higher lows are made while at the same time bumping up against the same overhead resistance line. More often than not this type of pattern breaks out to the upside.
A significant break out like that would most likely also push the NZD gold price higher too. Gold could first pull back towards the rising blue trend line first though. But things are building nicely.
Meanwhile NZD silver may just be edging higher. Perhaps having carved out a low just above $22. There is still a chance it may head down to the blue uptrend line at about $21.50.
But as you'll read in this weeks two articles, the positioning of key traders in the silver futures market points to a bottom being in for silver or very close to one if not.
The Kiwi dollar dipped to the 200 day MA this past week, but has risen again today. We may see the NZ Dollar trade in the 0.72 to 0.74 range for a bit yet.
Unsure About Any Terms We Use When Discussing the Charts?
Remember to check out this post if any of the terms we use when discussing the gold, silver and NZ Dollar charts are unknown to you:
---
Continues below
—– OFFER FROM OUR SISTER COMPANY: Emergency Food NZ —– 
Do you have all the essentials on hand if you need to leave home in a hurry?
Get Your Own Emergency Survival Kit
Now Available. In Stock. Ready to Ship.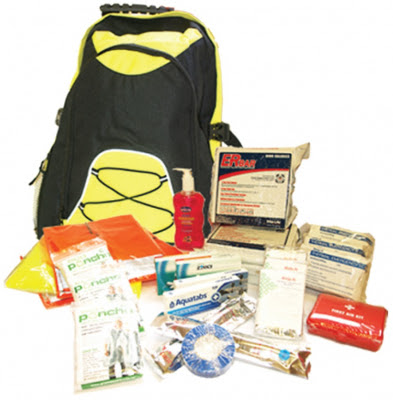 What is COT's?
We had a question yesterday from Paul reading something discussed in one of this week's posts: "What is COT's?"
COTs = Commitment of Traders Report
It tracks the positions of gold and silver futures traders. And whether they are long or short – i.e. betting that prices will rise or fall.
In the report these futures traders get grouped according to who they are. For example, Large Speculators (hedge funds and the like), or Commercials (meaning bullion banks and commercial hedgers like miners etc -usually the "smart moneY')
So their positions can be useful particularly at extremes as indicators of where prices may soon be about to head.
Currently in silver the Large Speculators are short (very unusual – in fact may not have ever happened before). They are usually wrong at the extremes. That is their overall long position is usually high at tops in silver or gold (they're all betting the price will rise). And usually low at bottoms. But in this case they have actually gone short overall with the silver price pretty low.
While the Commercials net short position in silver is currently very low historically. So they think prices are likely to rise from here. They are usually right at the extremes. They usually have a higher net short position when prices are peaking as they are hedging themselves against the price falling.
Read more: Gold and Silver Commitment of Traders (COT) Report: A Beginners Guide
With that explanation out of the way, check out this weeks posts below for a more in depth look at this positioning of the futures traders.
Your Questions Wanted
Remember, if you've got a specific question, be sure to send it in to be in the running for a 1oz silver coin.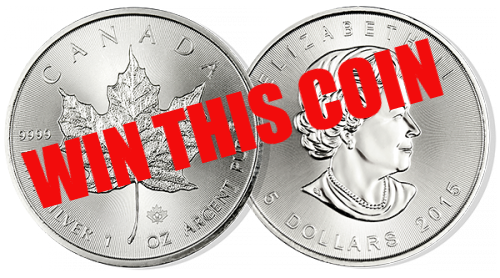 Silver Remains the Best Buy
Silver remains on our "best buy" list.
The gold to silver ratio has edged down slightly from recent highs above 80, but still remains heavily in favour of buying silver over gold at these levels. History says a hefty move in silver is likely not that far away.
If you don't have any silver in your possession yet, get in touch to discuss your options:
Phone: 0800 888 GOLD ( 0800 888 465 ) (or +64 9 2813898)
or Online order form with indicative pricing
— Prepared for Power Cuts? —
[BACK IN STOCK] New & Improved Inflatable Solar Air Lantern
Check out this cool new survival gadget.
It's easy to use. Just charge it in the sun. Inflate it. And light up a room.
6-12 hours of backup light from a single charge! No batteries, no wires, no hassle. And at only 1 inch tall when deflated, it stores easily in your car or survival kit.
Plus, it's waterproof so you can use it in the water.
See 6 more uses for the amazing Solar Air Lantern.
—–
This Weeks Articles:
Wed, 7 Mar 2018 2:38 PM NZST
Earlier this week, we shared a post looking at the very unusual set up in the silver futures market. That is, where the large silver speculators have their first net short position in memory. Meaning they are betting the price of silver will go lower. Now this post shows that the "commercials" (who are the […]
Tue, 6 Mar 2018 2:27 PM NZST
Sorry we can't stop publishing posts outlining why silver is likely such a good buy currently. In recent weeks we've had, Silver: Black Swans, 2018 and Beyond and Why Silver May Not Be "Off the Radar" For Much Longer. We have another post this week from technical analyst Clive Maund. He takes a close look […]
Sat, 3 Mar 2018 9:53 AM NZST
  This Week: Societal Breakdown: Are Gold and Silver Coins Better Than Tradable Items Like Tools, Water and Wine? Why Silver May Not Be Completely "Off the Radar" For Much Longer Silver: Black Swan, 2018 and Beyond Prices and Charts Looking to sell your gold and silver?Visit this page for more information Buying Back 1oz […]
As always we are happy to answer any questions you have about buying gold or silver. In fact, we encourage them, as it often gives us something to write about. So if you have any get in touch.
Phone: 0800 888 GOLD ( 0800 888 465 ) (or +64 9 2813898)
or Online order form with indicative pricing
---
---
---
Note:
Prices are excluding delivery
1 Troy ounce = 31.1 grams
1 Kg = 32.15 Troy ounces
Request special pricing for larger orders such as monster box of Canadian maple silver coins
Lower pricing for local gold orders of 10 to 29ozs and best pricing for 30 ozs or more.
Foreign currency options available so you can purchase from USD, AUD, EURO, GBP
Note: For local gold and silver orders your funds are deposited into our suppliers bank account. We receive a finders fee direct from them. Pricing is as good or sometimes even better than if you went direct.

---
Can't Get Enough of Gold Survival Guide?
If once a week isn't enough sign up to get daily price alerts every weekday around 

9am

Click here for more info
---
Our Mission
To demystify the concept of protecting and increasing ones wealth through owning gold and silver in the current turbulent economic environment.
To simplify the process of purchasing physical gold and silver bullion in NZ – particularly for first time buyers.
---
---
The Legal stuff – Disclaimer:
We are not financial advisors, accountants or lawyers. Any information we provide is not intended as investment or financial advice. It is merely information based upon our own experiences. The information we discuss is of a general nature and should merely be used as a place to start your own research and you definitely should conduct your own due diligence. You should seek professional investment or financial advice before making any decisions.