Prices and Charts

---
---
NZD Gold Drifting Lower
Gold in NZ Dollars is lower again this week. Albeit by only one third of a percent. Overnight the price dipped below the upper rising blue trendline. This was caused by the Kiwi dollar rising sharply the past 2 days. However once Trump announced he may wait until after the November 2020 US elections to make a trade deal with China, gold jump sharply. End result, the NZ dollar price only dipped intraday below the rising trendline. Now back up above it. So it's still anyone's guess as to whether gold will return back to the 200 day moving average line. Or whether it is bottoming out here. More on what gold may do in the coming weeks further down the page…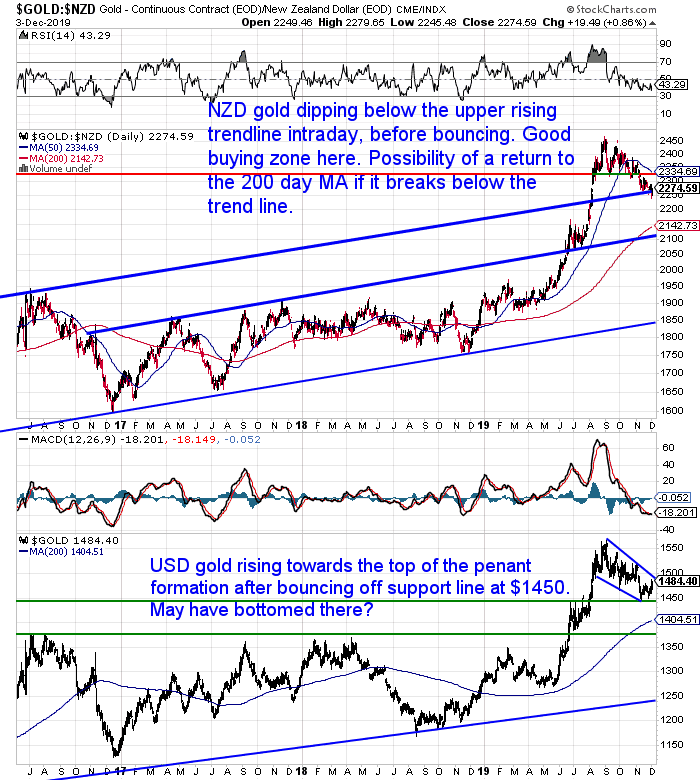 Silver Still Holding Above $26
Silver also dipped overnight before bouncing back. It has now touched the $26 support line 6 times in the past month. So it looks to be trying to eek out a bottom there. As we've said before, this is a retracement of 50% from the sharp run higher. Such a retracement is not uncommon after strong moves.
NZ Dollar Has Broken Out of Sideways Trading Range
The NZ Dollar has finally broken out of the sideways trading range it has been in since September. Yesterday it jumped sharply above the resistance line at 0.6450. Then rose again today. This seems to be on the expectation that the central bank won't be cutting rates here quite as quickly as some economists may have thought. Or not as quick as some other nations might be. Personally we're not so convinced.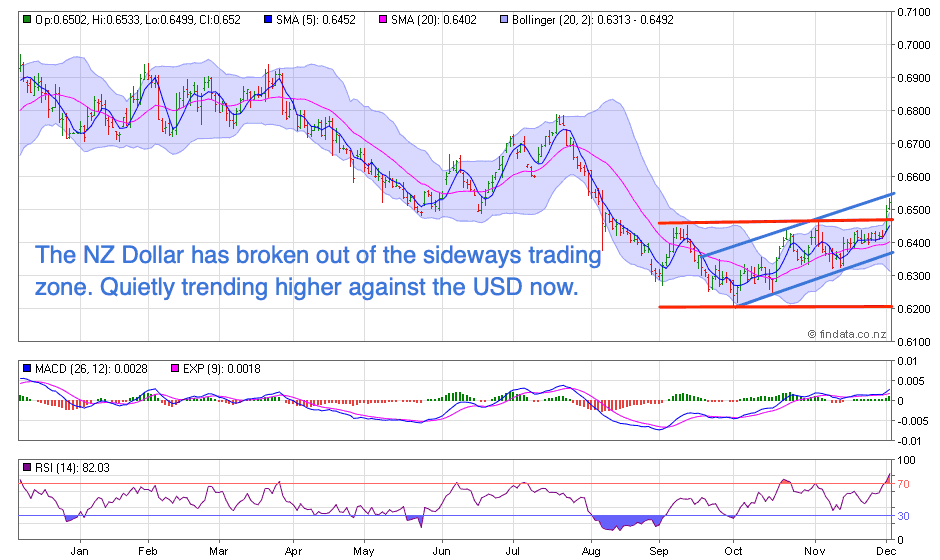 Need Help Understanding the Charts?
Check out this post if any of the terms we use when discussing the gold, silver and NZ Dollar charts are unknown to you: Continues below

—– OFFER FROM OUR SISTER COMPANY: Emergency Food NZ —–
Preparation also means having basic supplies on hand.
Are you prepared for when the shelves are bare?
For just $240 you can have a 56 serving emergency food supply.
Free Shipping NZ Wide.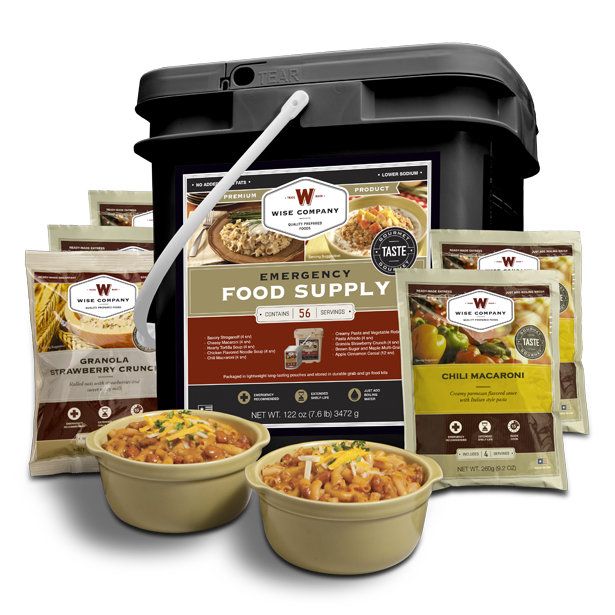 Discussions of QE in Australia Increasing – How About NZ?
Australia is one of those nations who might be cutting interest rates even more in the not too distant future. Last December we reported that the Australian central bank was murmuring about the possibility of quantitative easing in Australia. The discussion of money printing in Australia has come up again this past week. Greg Canavan commented in his Rum Rebellion:

"Last night, RBA Governor Phillip Lowe gave a speech on 'unconventional' monetary policy. He tried to distance the RBA from it, saying that it would be unlikely he would use it in Australia. Yet he's cut rates three times already this year. It wasn't long ago that the RBA expected to see a strengthening economy and interest rate rises. If Australia doesn't need 'unconventional' monetary policy, then why does Lowe mention it often? He initially raised the prospect of QE in front of a House of Economics Committee in early August. As the Financial Review reported at the time:

'Dr Lowe says the RBA is examining several policy options from overseas, extreme monetary policy measures often dubbed quantitative easing (QE). 'Such measures include buying financial assets to drive down long-term market interest rates in bond markets, including government bond yields. 'Dr Lowe [said] some of these measures are not necessarily appropriate for Australia and it is too early for a full evaluation of the consequences. 'Lowe says it is "unlikely" the RBA will pursue QE, but it is "prudent" to consider.'

10-year Aussie government bonds were already yielding around 1%. Does Lowe really think the market is waiting for rates to fall further before committing to large investments and hiring workers? He's bringing QE into the national discourse for a reason. It's because he thinks it's coming. He just doesn't want to add to the panic and headlines when it eventually arrives. So, the thinking goes, let's talk about it now. In the meantime, this unelected bureaucrat is putting pressure on the government to increase spending and stimulus via fiscal policy. Let's get this straight: Lowe and his ilk have cut rates for a decade. As a result, the economy has way more debt, and is far more structurally unsound. In other words, it is far more susceptible to shocks than it used to be. And now Lowe wants the government to spend more? How does he think that is going to do any lasting good for this country? The ONLY way the government should increase the deficit is by reducing taxes, not by increasing spending. At least that way the spending will be efficient and more productive."

The situation is very similar here in New Zealand. We also have a central bank making regular comments about quantitative easing. But then also saying it is very unlikely. But as Greg notes. If this is so unlikely, why are they spending so much time discussing it? Why back in June did they ask for public input on the decision-making around quantitative easing? (We outline all the options that the RBNZ has been discussing here: RBNZ Prepared to Print Money and Implement Negative Interest Rates in a Crisis – Banks Think It's Now Possible Too) Meanwhile like his Australian counterpart, the RBNZ governor has been calling for more spending from the government. In fact going a step further and telling government, businesses and households back in August to "wake up and go and spend". So we think it's only a matter of time before we follow Australia's lead. First to further rate cuts. Next to other more inventive monetary policy such as QE. Perhaps this current rise in the Kiwi dollar may only be a short term phenomenon? In the long run all currencies are being devalued against gold. They just take it in turns at being the worst or best performer against each other.
Carrying Gold into a Foreign Country. What are the Rules? (Updated)
The holiday season is a common time for people to visit family overseas. So heading into that time of the year it's worth knowing what the rules are with respect to carrying gold into a foreign country.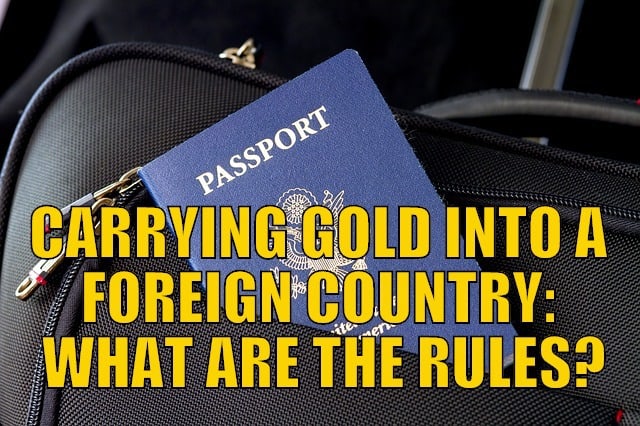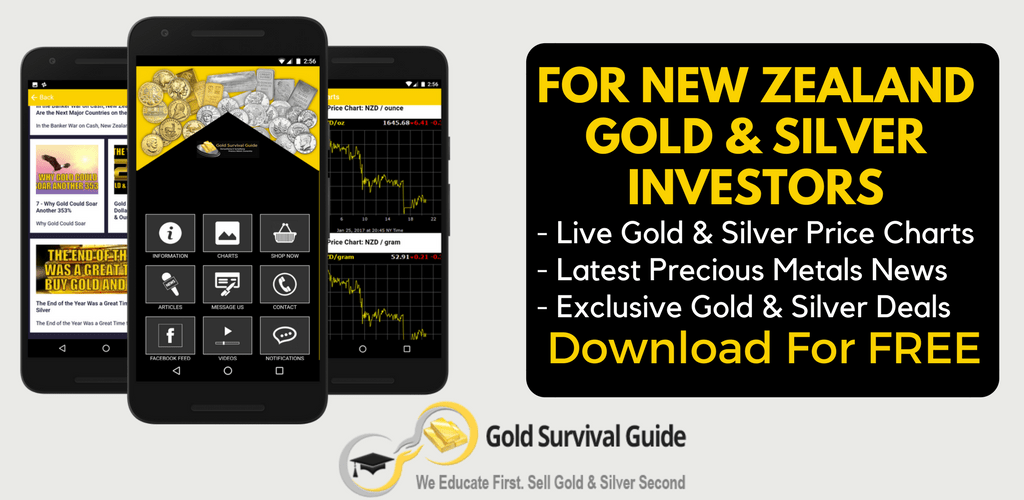 Will Gold Once Again Fall Over the Holiday Period?
We pointed out last year "Why Buying Gold This Year is Better Than Waiting Until Next Year". We've updated the chart in our Ultimate Guide to When to buy Gold or Silver. The chart of gold in NZ Dollars below, shows that you'll also want to buy this year and not wait for next year. As in 9 of the last 10 years buying towards the end of one year saw the gold price higher at the end of the following year (see the green arrows). Note: We're counting this year as one of those 9 years where gold finishes the year higher than it ended the last year. That is assuming gold doesn't tumble all the way back down to $1900 before the end of December – not very likely we'd say.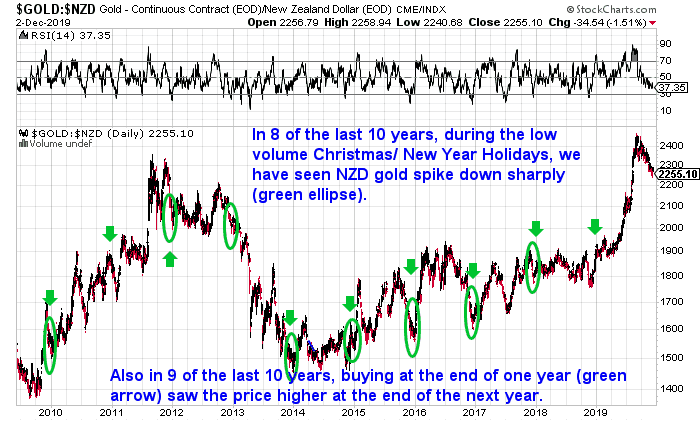 Also keep an eye out for sharp drops in the price of gold and silver over the low volume Christmas and New Year holidays. In 8 of the last 10 years we have seen the gold price fall sharply around this time (see the green ellipses). Therefore also making it a good time to buy gold and silver near the end of the calendar year. Will 2019 prove to be the same? Hard to say. So far we've seen gold falling in November. Last year gold did the same, but then rose throughout December. Will we see a repeat of that? Or a further fall as in the previous 5 years? Here's what else is covered in the Ultimate Guide:
5 Factors to Consider in Deciding When to Buy Gold or Silver
Using Technical Analysis to Determine When to Buy Gold and Silver
Using Gold Seasonality to Determine the Best Month to Buy Gold and Silver
Choosing Between the Two Precious Metals
Gold and Silver Buying Strategy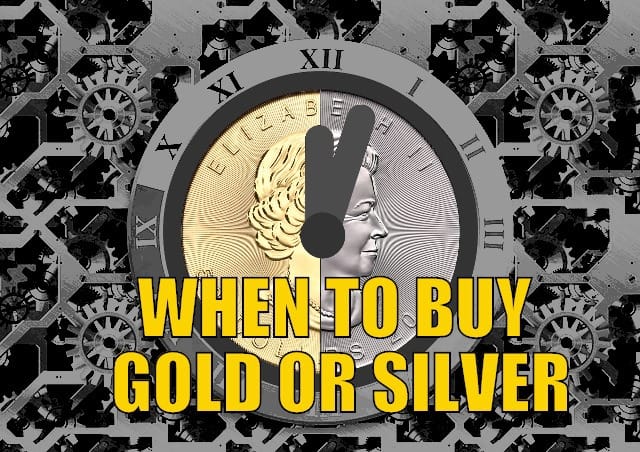 Your Questions Wanted
Remember, if you've got a specific question, be sure to send it in to be in the running for a 1oz silver coin.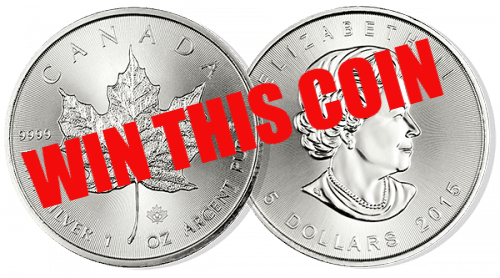 So if you're waiting for a further fall to buy, it's a tough call as to whether there will be one. As noted already it's common for gold and silver to fall between Christmas and New Year when trading volume is very low. The trouble is that some suppliers are closed over this period. We'll still be here – albeit without access to some suppliers. It could be wise to at least take a position now in case we get a repeat of last year. That is a rise throughout December. Plus you have the choice of more products to buy currently compared to the Christmas close down period. Get in touch to grab one of the 3 remaining 10kg Perth Mint Silver boxes…
Phone: 0800 888 GOLD ( 0800 888 465 ) (or +64 9 2813898)
or Shop Online with indicative pricing
— Prepared for the unexpected? —
Never worry about safe drinking water for you or your family again…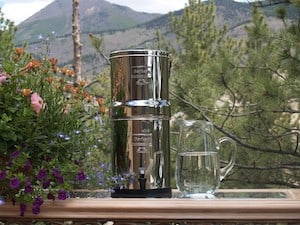 The Berkey Gravity Water Filter has been tried and tested in the harshest conditions. Time and again proven to be effective in providing safe drinking water all over the globe.
This filter will provide you and your family with over 22,700 litres of safe drinking water. It's simple, lightweight, easy to use, and very cost effective.
Royal Berkey Water Filter
—–
This Weeks Articles:
Wed, 4 Dec 2019 12:20 PM NZST
A common misconception is that carrying gold into a foreign country is illegal. There may be the odd jurisdiction where this is the case. However, for the vast majority of countries it is perfectly legal to bring gold into the country with you. Generally even without paying any import duties. From the US customs website: […] The post
Carrying Gold into a Foreign Country. What are the Rules? (Updated)
appeared first on
Gold Survival Guide
.
Tue, 3 Dec 2019 6:16 PM NZST
When to buy gold or silver is a question that can have multiple meanings. Firstly you might ask it from the point of view of when is a good time to buy precious metals (gold and silver) in general. This in turn could depend on fundamental reasons for buying gold and silver. Such as how […] The post
When to Buy Gold or Silver: The Ultimate Guide (Updated Dec 2019)
appeared first on
Gold Survival Guide
.
As always we are happy to answer any questions you have about buying gold or silver. In fact, we encourage them, as it often gives us something to write about. So if you have any get in touch.
Phone: 0800 888 GOLD ( 0800 888 465 ) (or +64 9 2813898)
or Online order form with indicative pricing
---
---
7 Reasons to Buy Gold & Silver via GoldSurvivalGuide
Today's Prices to Buy
1oz NZ 99.99% pure gold bar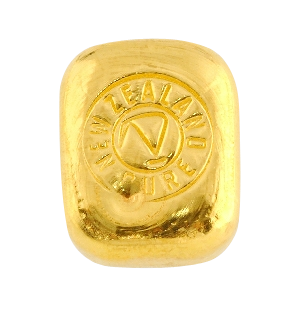 $2350
1kg NZ 99.9% pure silver bar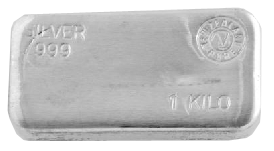 $923
(price is per kilo for orders of 1-24 kgs)
$919 (price is per kilo only for orders of 25 kgs or more)
1oz PAMP Suisse 99.99% pure gold bar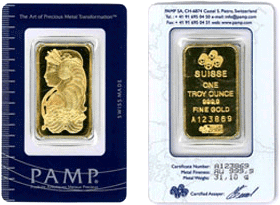 $2386
1kg PAMP 99.9% pure silver bar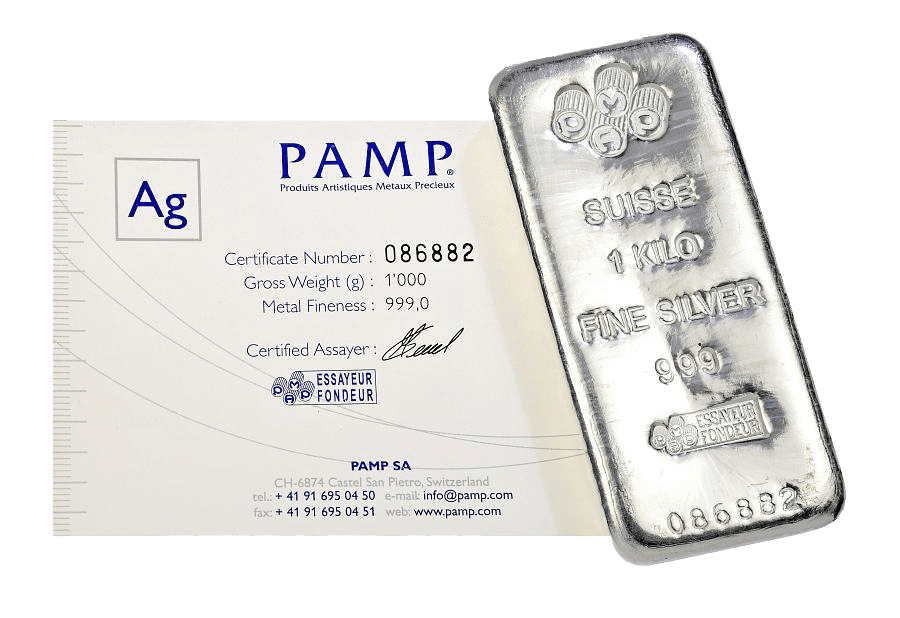 $983
1oz Canadian Gold Maple 99.99% pure gold coin (2019)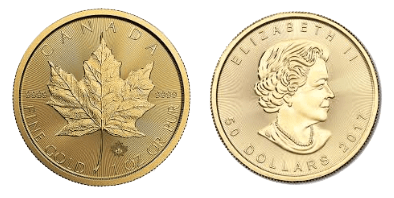 $2395
---
Note:
Prices are excluding delivery
1 Troy ounce = 31.1 grams
1 Kg = 32.15 Troy ounces
Request special pricing for larger orders such as monster box of Canadian maple silver coins
Lower pricing for local gold orders of 10 to 29ozs and best pricing for 30 ozs or more.
Foreign currency options available so you can purchase from USD, AUD, EURO, GBP
Plus we accept BTC, BCH, Visa and Mastercard
Note: For local gold and silver orders your funds are deposited into our suppliers bank account. We receive a finders fee direct from them. Pricing is as good or sometimes even better than if you went direct.

---
Can't Get Enough of Gold Survival Guide? If once a week isn't enough sign up to get daily price alerts every weekday around 9am Click here for more info
---
---
The Legal stuff – Disclaimer: We are not financial advisors, accountants or lawyers. Any information we provide is not intended as investment or financial advice. It is merely information based upon our own experiences. The information we discuss is of a general nature and should merely be used as a place to start your own research and you definitely should conduct your own due diligence. You should seek professional investment or financial advice before making any decisions.
Copyright © 2019 Gold Survival Guide. All Rights Reserved.