This Week:
Net Migration Falling – Could This Help Tip NZ into Recession?
Paper 

Gold

 vs Physical 

Gold

 – What Should You Buy?

Gold

 Sentiment So Bad, It's Good?
Prices and Charts
---
---
NZD 
Gold

 Holding Above 2018 Lows

NZD gold was down 0.22% from a week ago. But still remains above the 2018 lows and the low from late 2017 (see the red horizontal line in the chart below).

Gold has moved out of the oversold area. But today you can still buy at close to the lowest price since late last year.

Meanwhile NZD silver was up 0.22% from last week. Also not far above 2018 lows and still not far above the rising trendline. The BTD (buy the dip) opportunity is still presenting itself. We could still see a return to the blue uptrend line, but it is by no means guaranteed.
So right now still presents an excellent buying opportunity.
Kiwi Dollar Still Locked in Downtrend Longer Term
The Kiwi dollar edged slightly higher this week. But it still looks like the 50 day moving average line may prove difficult to breach. Longer term the NZ dollar remains in a downtrend.
Unsure About Any Terms We Use When Discussing the Charts?
Check out this post if any of the terms we use when discussing the gold, silver and NZ Dollar charts are unknown to you:
Continues below
—– OFFER FROM OUR SISTER COMPANY: Emergency Food NZ —– 
Do you have all the essentials on hand if you need to leave home in a hurry?
Get Your Own Emergency Survival Kit
Now Available. In Stock. Ready to Ship.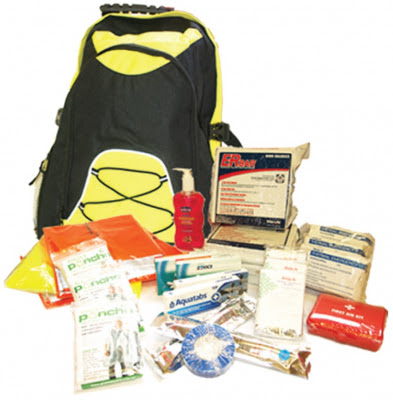 Paper 
Gold

 vs Physical 

Gold

 – What Should You Buy?

The charts are saying now is likely a pretty good place to buy gold. But there are many different types of gold. And many different ways to get exposure to the gold price.

What type of gold is best for you likely depends upon your reason for buying.

Check out this comprehensive run down of paper gold versus physical gold.
Net Migration Falling – Could This Help Tip NZ into Recession?
Currently the New Zealand economy appears pretty steady. But as we reported a couple of weeks ago, there are some numbers coming out that point to possible bumpier times ahead.
Also see: NZ Was Spared in the Last Crisis, But Could Be At the Forefront of the Next One  
This week the latest migration numbers came out and showed annual net migration at its lowest since November 2015.
Some may cheer this result – after all lower immigration was one of the central campaign policies of the labour government.
But see what numbers we've found that show falling migration numbers may not be so good for the New Zealand economy…
Your Questions Wanted
Remember, if you've got a specific question, be sure to send it in to be in the running for a 1oz silver coin.
Largest N.Z. Trade Deficit for a June Year in a Decade
There was another number printed this week for the New Zealand economy that also wasn't so great.
"The value of annual imports rose $374 million more than exports, pushing the June 2018 annual trade deficit to $4.0 billion, Stats NZ said today. This is the largest trade deficit for a June year in a decade."
A trade deficit simply means we import more than we export. $4.0 billion more to be exact.
Specifically New Zealand imported $59.6 billion worth of goods, up $6.0 billion from the June 2017 year. While we  exported $55.5 billion worth of goods, up $5.6 billion from the June 2017 year.
In the past the trade deficit has been wider, but this number appears to be going in the wrong direction.
With a global trade war seemingly in the early stages, New Zealand exports may get worse instead of rising as they have been lately. So this would blow the trade deficit out even further.
More imports than exports mean we borrow more to fund the difference. Some argue this doesn't matter. But in the long run we'd say it's better to sell more stuff than you buy isn't it?
Gold

 Sentiment So Bad, It's Good?

Gold futures positioning is once again pointing to a likely bottom in gold. Bill Baruch, President of Blue Line Futures, comments:

"As expected, the herd has chased gold's move lower. Poor market sentiment right now leads me to wonder, if everyone has gotten out of gold, who's left to sell?

According to the CFTC's CoT data, managed money short positions have outweighed long positions for four weeks now, amounting to a near-record short position. Traditionally, it's the opposite; gold sits in a net long position, meaning managed money longs outnumber shorts. We've only seen this kind of pattern twice, and both times, gold has rallied.

The first time was in July 2015. Gold bottomed within two weeks, and rallied 11 percent. The second such time was in November 2015, and gold bottomed within three weeks before ultimately rallying 32 percent.

This signals that gold is creating a bottom near the psychological $1,200 mark. Goldwas trading at $1,221.50 per ounce on Monday."

Signs are pointing to the New Zealand economy slowing. Does this mean it's the end of the world? No, quite likely not. But as Alistair Macleod pointed out this week

"We cannot be sure what form the next credit crisis will take, but we can be certain it will happen, because it is a cyclical event created by central bank monetary policy. Once that fundamental point is grasped, it follows that the severity of the crisis is proportional to the monetary distortions that precede it. The next credit crisis will almost certainly dwarf anything seen so far in the fiat currency era.

Following the next credit crisis, the suppression of the gold price by expanding the quantity of paper derivatives will become less effective at controlling the price when the purchasing power of the dollar deteriorates under the sheer weight of its increased quantity.

The price of gold can be expected to rise significantly higher when measured against fiat currencies. How much depends on the degree and the rate at which fiat currencies lose purchasing power."

You need your financial insurance before trouble actually appears. With prices dipping recently now is a good time to take out a "policy".

Check out the deals going currently.
Phone: 0800 888 

GOLD

 ( 0800 888 465 ) (or +64 9 2813898)
or Shop Online with indicative pricing
— Prepared for the unexpected? —
Never worry about safe drinking water for you or your family again…
 

The Big Berkey Gravity Water Filter has been tried and tested in the harshest conditions. Time and again proven to be effective in providing safe drinking water all over the globe.
This filter will provide you and your family with over 22,700 litres of safe drinking water. It's simple, lightweight, easy to use, and very cost effective.
Big Berkey Water Filter
Only Only One Left in Stock – Learn More NOW….
—–
This Weeks Articles:
Wed, 1 Aug 2018 9:59 AM NZST
Buying the right type of gold is key. You have the choice between physical gold vs paper gold in its many varied forms. But how do you decide which type of gold is right for you? Paper gold vs physical gold? The answer comes down to the main reason you are buying gold. Are you […]
The post Paper Gold vs Physical Gold – What Should You Buy? appeared first on GoldSurvival Guide.
Tue, 31 Jul 2018 9:01 AM NZST
This Week: Another Silver Buy Zone is Here – Charts Update Is There a Kiwisaver Gold Fund or Gold Investment Option? Is the Limited Issue Cook Islands Gold Note a Good Investment? Prices and Charts Looking to sell your gold and silver?Visit this page for more information Buying Back 1oz NZ Gold 9999 Purity $1731 Buying Back 1kg NZ Silver 999 Purity $693 Gold Down Again – Near 2018 Lows – […]
The post Gold Down Again – Near 2018 Lows – Buy the Dip appeared first on GoldSurvival Guide.
Mon, 30 Jul 2018 7:30 PM NZST
Some news out of Australia relating to migration rates and the impact on the Australian economy got us thinking about how the same might apply in New Zealand.   The Daily Reckoning Australia yesterday discussed the risks to Australia if policy makers cut back on immigration rates. See: Australia's Secret to Dodging a Recession: "Australia's […]
The post Net Migration Falling – Could This Tip NZ into Recession? appeared first on Gold Survival Guide.
Wed, 25 Jul 2018 1:21 PM NZST
The Bank of the Cook Islands has issued a five dollar gold note. The unique gold note is legal tender for $5 and contains 1/100 ounce gold. Produced by Valaurum who say, "The Prince Harry-Meghan Markle notes put gold in small amounts, a-hundredth of an ounce, into general circulation in a sovereign nation." Source. 1/100 […]
The post Is the Limited Issue Cook Islands Gold Note a Good Investment? appeared first on Gold Survival Guide.
As always we are happy to answer any questions you have about buying 

gold

 or 

silver

. In fact, we encourage them, as it often gives us something to write about. So if you have any get in touch.
Phone: 0800 888 

GOLD

 ( 0800 888 465 ) (or +64 9 2813898)
or Online order form with indicative pricing
---
---
---
Note:
Prices are excluding delivery
1 Troy ounce = 31.1 grams
1 Kg = 32.15 Troy ounces
Request special pricing for larger orders such as monster box of Canadian maple 

silver

 coins
Lower pricing for local 

gold

 orders of 10 to 29ozs and best pricing for 30 ozs or more.
Foreign currency options available so you can purchase from USD, AUD, EURO, GBP
Plus we accept Bitcoin, Bitcoin Cash, Visa and Mastercard
Note: For local 

gold

 and 

silver

 orders your funds are deposited into our suppliers bank account. We receive a finders fee direct from them. Pricing is as good or sometimes even better than if you went direct.


---
Can't Get Enough of 

Gold

 Survival Guide?
If once a week isn't enough sign up to get daily price alerts every weekday around 

9am

Click here for more info
---
---
The Legal stuff – Disclaimer:
We are not financial advisors, accountants or lawyers. Any information we provide is not intended as investment or financial advice. It is merely information based upon our own experiences. The information we discuss is of a general nature and should merely be used as a place to start your own research and you definitely should conduct your own due diligence. You should seek professional investment or financial advice before making any decisions.
Copyright © 2018 

Gold

 Survival Guide.
All Rights Reserved.