Prices and Charts

---
Looking to sell your gold and silver?
Buying Back 1oz NZ Gold 9999 Purity
N/A in Level 4
Buying Back 1kg NZ Silver 999 Purity
N/A in Level 4
---
Strengthening Kiwi Dollar Dents NZD Gold Price
Gold in New Zealand dollars is down by 0.75% from 7 days ago. Solely due to the strengthening Kiwi dollar. Gold is likely going to need to continue its consolidation around current levels before it can challenge the June highs.
Currently gold is above both the 50 and 200 day moving averages (MA). However it wouldn't be a surprise to see it dip lower in the short term to test the $2500 level. That would be a good buy zone if we see it.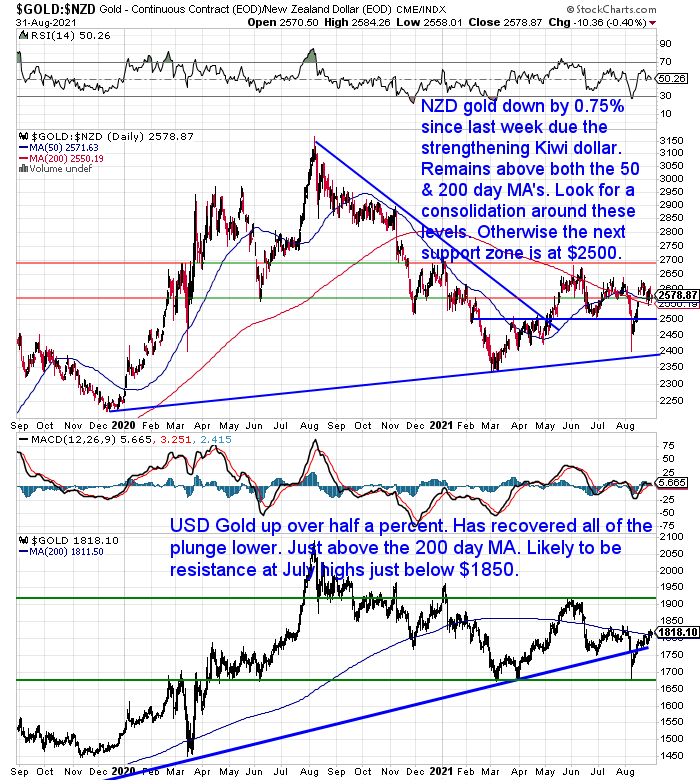 NZD Silver Down Over 1%
Silver in New Zealand dollars is down 1.22% from last Wednesday. Although it does remain just above the horizontal support line around $34. Can it now regain the rest of the flash crash plunge from earlier in August? It might need to continue to consolidate around current levels first.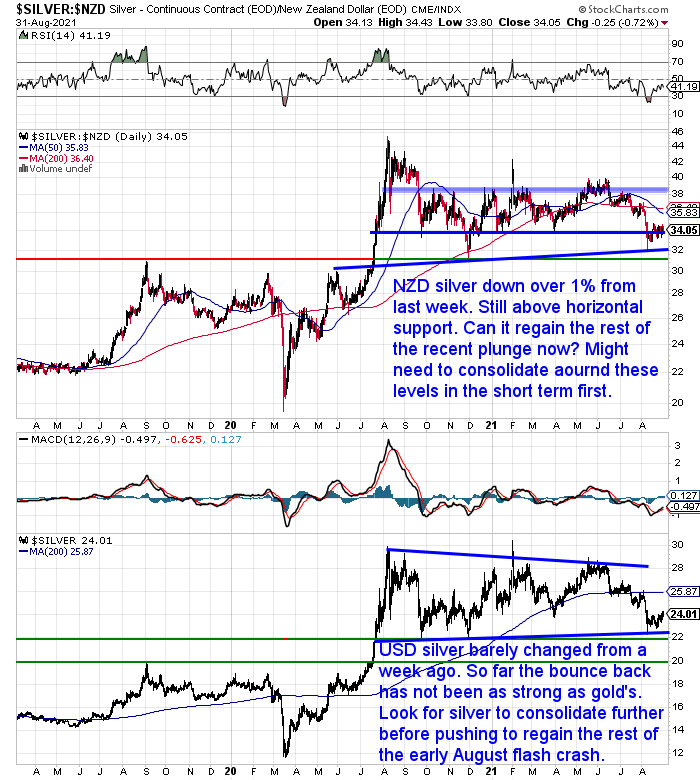 Kiwi Up Over 100 Basis Points
The New Zealand dollar is up almost 100 basis points from a week ago. It is now back above the 50 day moving average after bouncing up sharply from the new low for the year. It may have more trouble getting above the 200 day MA though.
As we have been saying lately, despite all the talk from bank economists of higher interest rates here in New Zealand. And how this could push the Kiwi dollar higher, it continues to be news out of the USA that is the main driver of the exchange rate. This recent jump in the Kiwi seems to be caused by comments by the US central bank head Powell at the Jackson Hole conference that they were in no hurry to taper their QE.
This is not a big surprise. Because the central planners know that when they do it's likely to cause stock markets to take a serious dip. They will likely err on the loose side and keep printing for much longer than they should. The RBNZ will likely also do the same. Keep interest rates much lower than they should be, for much longer than they should be.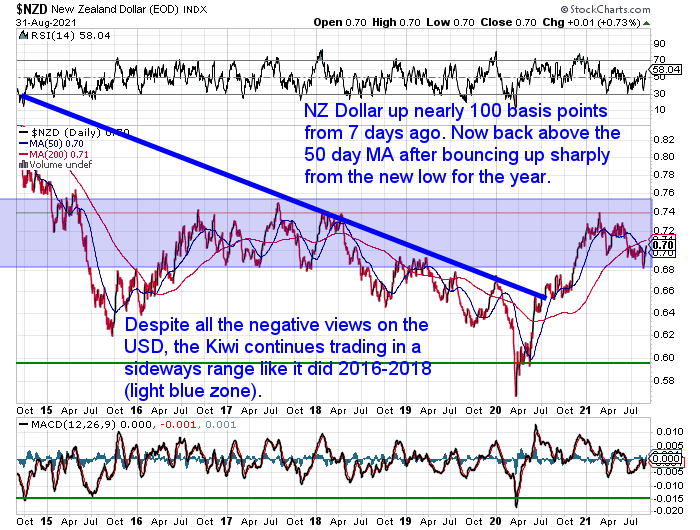 Need Help Understanding the Charts?
Check out this post if any of the terms we use when discussing the gold, silver and NZ Dollar charts are unknown to you:
Continues below
—– OFFER FROM OUR SISTER COMPANY: Emergency Food NZ —–
Long Life Emergency Food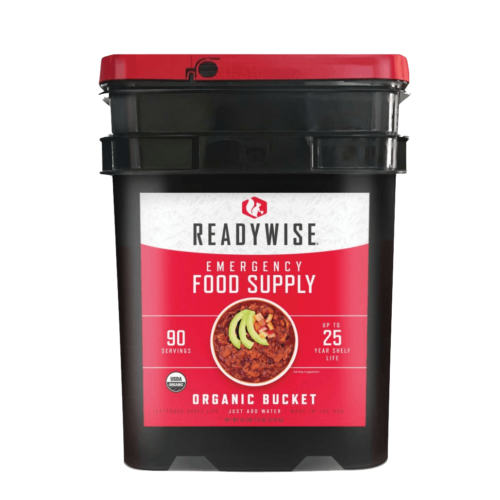 These easy to carry and store buckets mean you won't have to worry about the shelves being bare…
Free Shipping NZ Wide
Get Peace of Mind For Your Family NOW….

  
—–
Sign of a Bottom? Gold Mining Shares Go Below Their Book Value
Our "secret" investment advisor recently pointed out that the share prices of many gold and silver mining companies have been dipping below one. This means that they can be bought for less than the value of the assets they hold. Something which doesn't happen very often.
He thought this pointed to the bottom being in for gold and silver.
So if you've wondered about buying some gold and silver mining shares then check out our run down of the pro's and cons compared to the physical metals.
Wealth Protection Versus Wealth Creation
Wealth Creation – The Importance of Timing When Buying Gold Mining Shares
Long Term Comparison of Gold Bullion vs Gold Mining Shares
Short Term Comparison of Gold Bullion vs Gold Mining Shares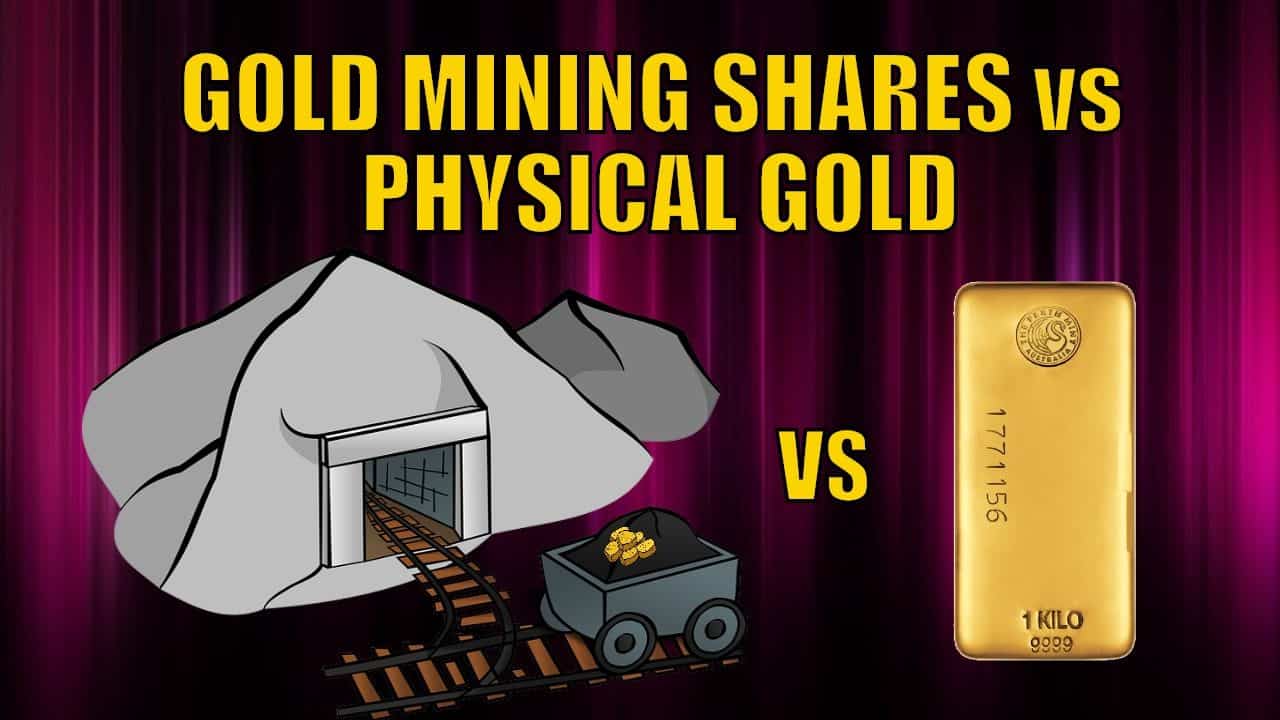 Free Tips From Our Secret Investment Advisor
Here's a couple of videos where you can get some free tips from an associate of our secret investment advisor.  Brit Hill is involved in our secret investment advisor's money management business. He discusses some of their current investment strategies.
Well worth a watch.
Inflation, water shortage, health care; How to play top investment themes? Briton Hill (Pt. 1/2)
Is the housing market in a bubble? How can gold reach $20k? Briton Hill answers (Pt. 2/2)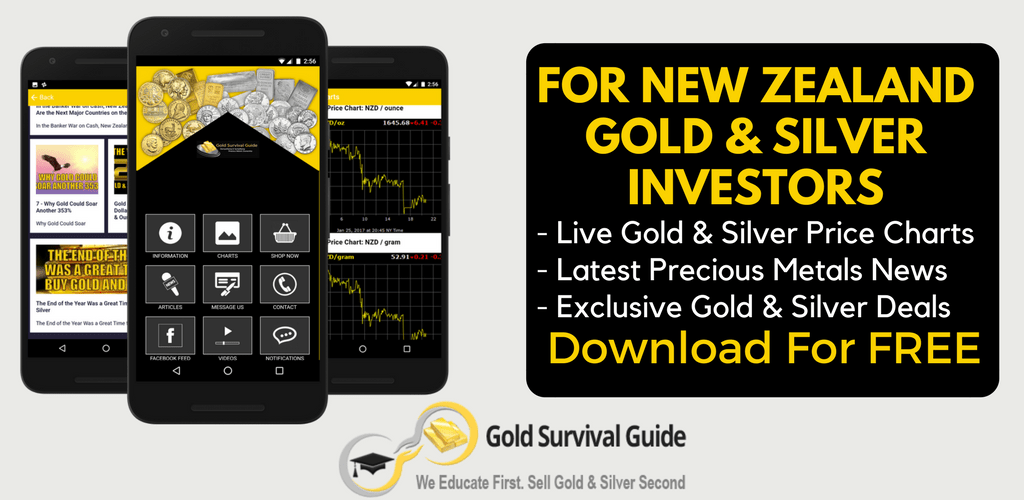 Your Questions Wanted
Remember, if you've got a specific question, be sure to send it in to be in the running for a 1oz silver coin.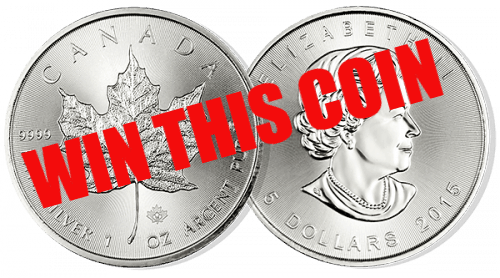 Follow on From Gold Confiscation
Last week's feature article, Gold Confiscation | Could it Happen in New Zealand Today?, prompted quite a bit of feedback. It seems many people also have a falling level of trust in institutions at a time when they are asking for even more of our trust.
Here at Gold Survival Guide, we believe in the principles of truthfulness and integrity, as we are sure you do too. Most people interested in honest money, gold and silver, are generally also believers in the principles of freedom.
So here's another viewpoint that may be worth you investigating, as part of gaining a balanced viewpoint on the current situation here in Aotearoa. There is also the opportunity to connect with like-minded people in your area. Something that many people are after these days.
In Gold We Trust Report: 45% Chance of New Gold High By Year End
We recently saw an interview with Ronnie Stoeferle, co-writer of the excellent In Gold We Trust Report. He highlighted a very surprising chart from the 2021 report released at the end of May.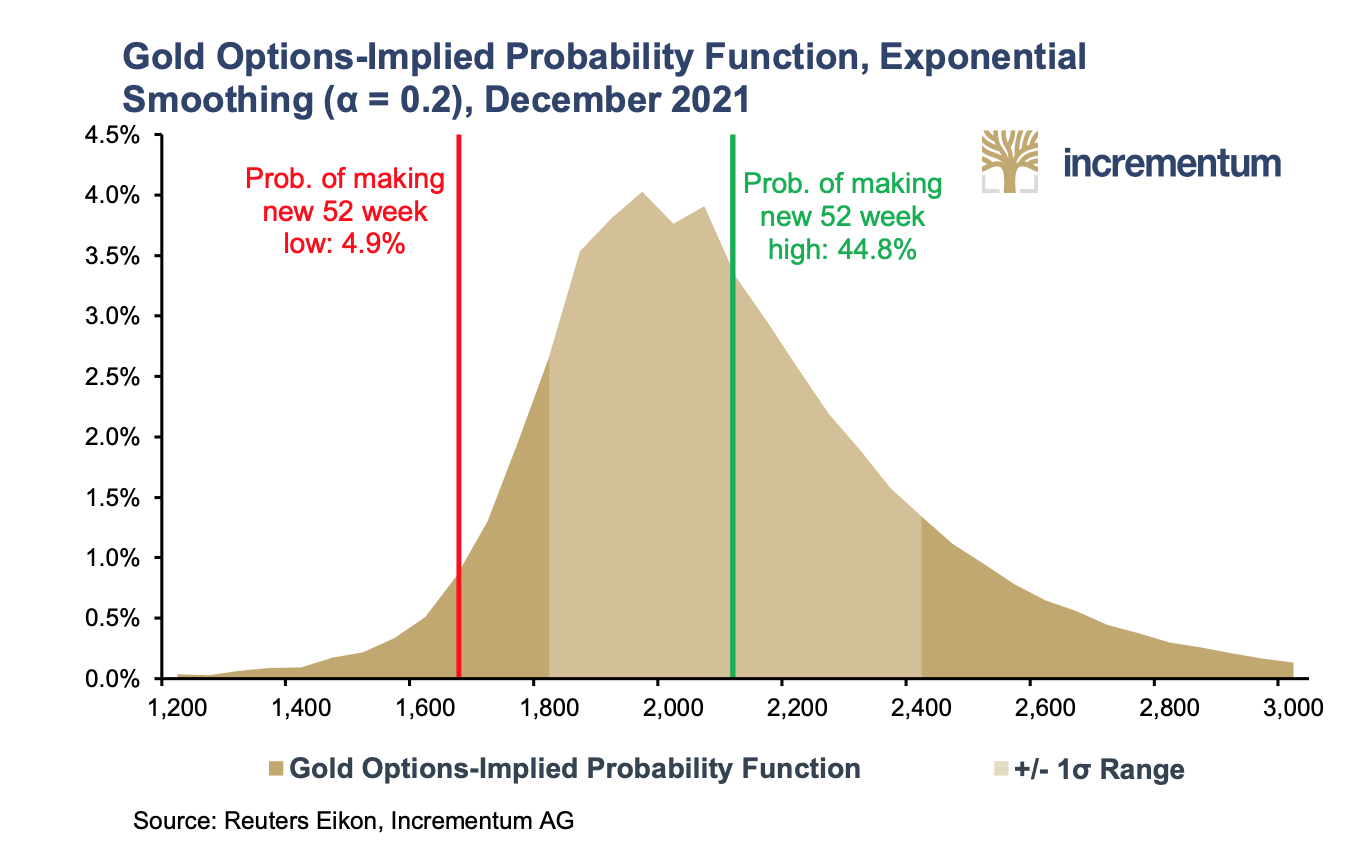 This chart shows a 45% chance of gold reaching a new all-time high price by the end of this year. We can't really summarise in a few words how this was calculated other than it is based on implied expectations in the gold options market. Check out page 18 of the compact report for the full explanation.
But with the gold flash crash of August still fresh in people's minds, we doubt nearly half would now think a new high in USD gold is likely by year end. This lack of expectations further backs up our "secret" investment advisors thoughts that a bottom is in for gold.
It is worth repeating the overall summary from the massive 2021 In Gold We Trust Report.
Last year they set a price target of US $4,800 for the end of the decade. However, if the decade was plagued by stronger inflation, a price of US $8,900 could be expected at the end of the decade. Ronnie and team now think the risk of inflation is growing visibly:
"From today's perspective, the probability of a gold price at the upper end of the range has increased significantly. This has been impressively confirmed by the latest inflation figures
in the US. Both consumer prices and producer prices have been significantly higher than expected this year.

Many market participants do not yet recognize the monetary climate change. In recent months, markets have consistently reacted to higher-than-expected inflation figures with rising yields and falling gold prices in the short term. This reflects the expectation that inflation will be effectively fought by central banks and will remain a temporary phenomenon. As we have explained in detail, we disagree."
Ronnie and his team have been very conservative right the way through the current precious metals bull market. So we'd say their predictions are worth paying attention to.
While Auckland remains in Level 4 we can continue to take orders and lock in prices for gold and silver. However like last year, dispatch of orders will have to wait until the lockdown is lifted and normal courier deliveries resume. Although, currently imported orders are continuing to be delivered via Fedex. So that is an option if you are looking to spend more than around NZ$10,000.
Please get in contact if you'd like a quote or have any questions:
Phone: 0800 888 GOLD ( 0800 888 465 ) (or +64 9 2813898)
or Shop Online with indicative pricing
— Prepared for the unexpected? —
Never worry about safe drinking water for you or your family again…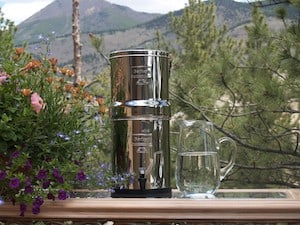 The Berkey Gravity Water Filter has been tried and tested in the harshest conditions. Time and again proven to be effective in providing safe drinking water all over the globe.
This filter will provide you and your family with over 22,700 litres of safe drinking water. It's simple, lightweight, easy to use, and very cost effective.
—–
This Weeks Articles:
Tue, 31 Aug 2021 3:14 PM NZST
Here's quite a specific question from a reader looking at gold mining shares vs physical gold bullion. "I'm interested to know if owning gold and silver mining shares or owning actual gold and silver products makes any difference if your goal is wealth creation? In the short term and in the long term which would […]
The post Gold Mining Shares vs Physical Gold Bullion – Which to Buy in 2021? appeared first on Gold Survival Guide.
Tue, 24 Aug 2021 3:45 PM NZST
With Covid lockdowns and the government encroaching more and more into everyday life, both here and across the planet, we have more people getting concerned about the potential for gold confiscation. In various gold and silver newsletters we read, we've seen a few queries on the topic of confiscation of gold in the USA. We […]
The post Gold Confiscation | Could it Happen in New Zealand Today? appeared first on Gold Survival Guide.
Tue, 17 Aug 2021 3:10 PM NZST
We've answered the question "Why buy gold and silver if they are manipulated?" before. But only in brief where we said: "if this manipulation is ongoing how can we trust them to retain or increase in value compared to fiat currency? We only have history as a guide for this. Assuming manipulation has been going […]
The post If Gold and Silver Are Manipulated, Why Bother Investing? appeared first on Gold Survival Guide.
As always we are happy to answer any questions you have about buying gold or silver. In fact, we encourage them, as it often gives us something to write about. So if you have any get in touch.
Phone: 0800 888 GOLD ( 0800 888 465 ) (or +64 9 2813898)
or Online order form with indicative pricing
---
---
---
Note:
Prices are excluding delivery
1 Troy ounce = 31.1 grams
1 Kg = 32.15 Troy ounces
Request special pricing for larger orders such as monster box of Canadian maple silver coins
Lower pricing for local gold orders of 10 to 29ozs and best pricing for 30 ozs or more.
Foreign currency options available so you can purchase from USD, AUD, EURO, GBP
Plus we accept BTC, BCH, Visa and Mastercard
Note: For local gold and silver orders your funds are deposited into our suppliers bank account. We receive a finders fee direct from them. Pricing is as good or sometimes even better than if you went direct.


---
Can't Get Enough of Gold Survival Guide?
If once a week isn't enough sign up to get daily price alerts every weekday around 9am Click here for more info
---
---
The Legal stuff – Disclaimer:
We are not financial advisors, accountants or lawyers. Any information we provide is not intended as investment or financial advice. It is merely information based upon our own experiences. The information we discuss is of a general nature and should merely be used as a place to start your own research and you definitely should conduct your own due diligence. You should seek professional investment or financial advice before making any decisions.
Copyright © 2020 Gold Survival Guide.
All Rights Reserved.