Prices and Charts

---
Looking to sell your gold and silver?
Buying Back 1oz NZ Gold 9999 Purity
$2690
Buying Back 1kg NZ Silver 999 Purity
$1093
---
Gold Surges. Inflation or Russia Worries?
Gold in New Zealand dollars dropped $40 overnight. But even so NZD gold is still up $45 from last week. It broke through $2800 for the first time since November 2020. Today it is back around $2800. But our guess is this run higher is not over yet. So after this pullback ends we are watching for a run up towards $2900 – $2950.
The big jump in gold happened over the weekend NZ time. Some pundits said it was due to heightened tensions with Russia massing troops at the Ukraine border (more on that in this week's feature article below). But US consumer prices also jumped 7.5% last month compared with a year earlier, the steepest year-over-year increase since February 1982.
So as always it's impossible to say what actually causes prices to rise.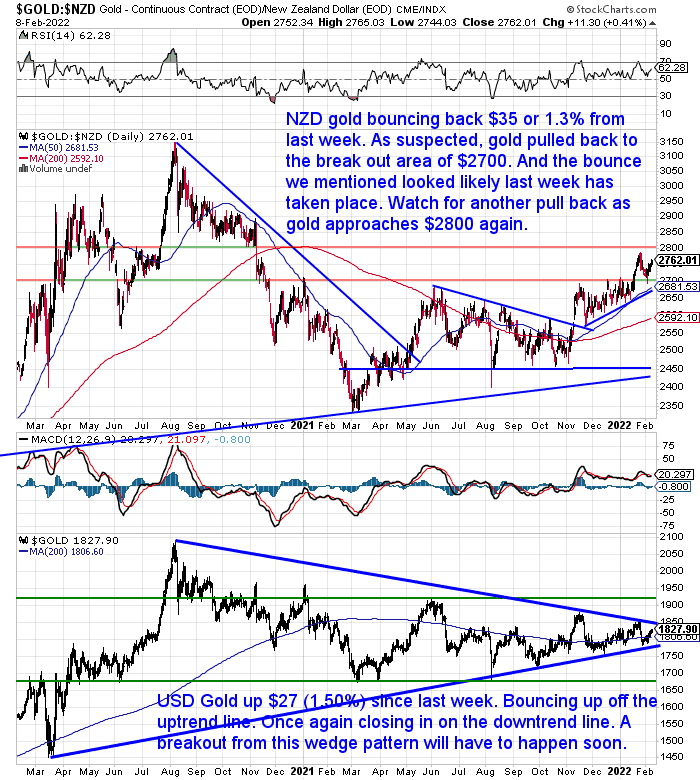 Silver Still Lagging Gold
Despite pulling back today, silver in New Zealand dollars is up 32 cents over the past 7 days. Today has pulled back from the downtrend line to be sitting on the 200 day MA. Looks to be building for a breakout of this wedge formation before too much longer.
Silver continues to lag gold. People may find this frustrating, but it is always the way with silver. Gold usually leads the way. Silver appears to not do much then will jump sharply and overtake gold. We see no reason why this time will be any different. It's a matter of when, not if.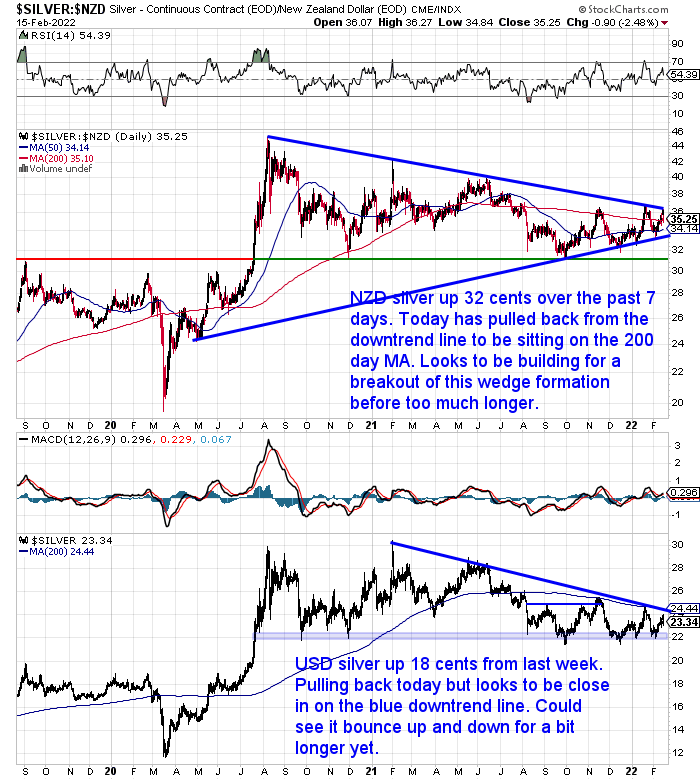 NZ Dollar Hovering Around Downtrend Line
The Kiwi dollar continues to hover around the downtrend line that it recently broke below. It was down just 9 basis points from a week ago. So it remains pretty weak.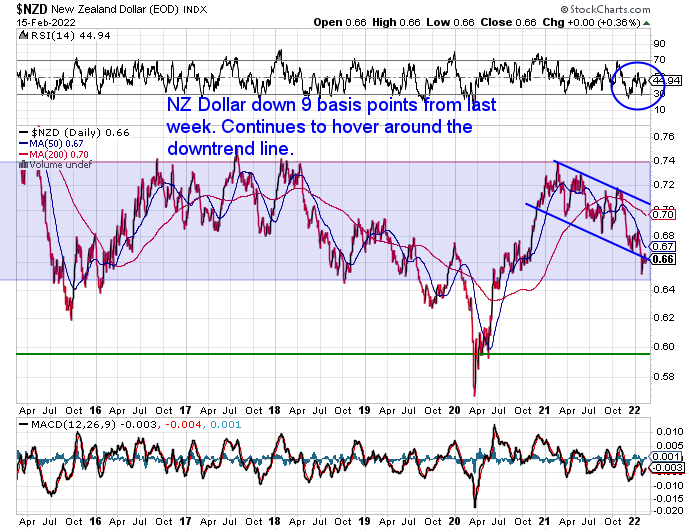 Need Help Understanding the Charts?
Check out this post if any of the terms we use when discussing the gold, silver and NZ Dollar charts are unknown to you:
Continues below
—– OFFER FROM OUR SISTER COMPANY: Emergency Food NZ —–
Long Life Emergency Food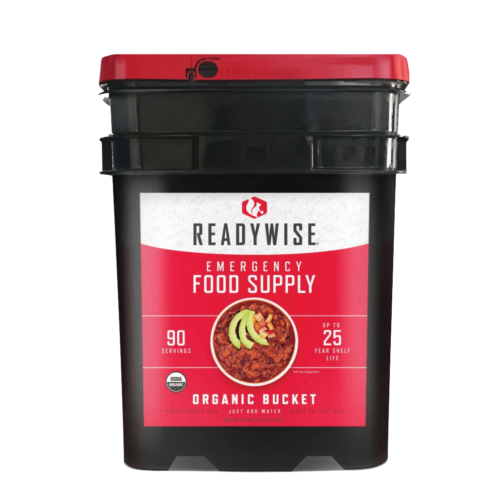 These easy to carry and store buckets mean you won't have to worry about the shelves being bare…
Free Shipping NZ Wide*
Get Peace of Mind For Your Family NOW….

  
—–
Why is the NZ Dollar So Weak When We Are Supposed to be Doing Well in Terms of Covid?
This week we had a question from Gary on this very topic:
"Watching our dollar fall is puzzling me. I thought that NZ was well regarded with respect to covid control and exports making our country relatively stable financially. Yet we have lost approximately eight cents in the last year, to 2016 levels, and the trend seems to be pushing us lower to the dark days of 2020 when we briefly  dipped to below sixty cents.
Is there a reason for this, I seem to be missing something?"
In simple terms the Kiwi dollar has been falling because more people are selling it than buying it!
But of course that in no way answers your question!
We don't pretend to be currency trading experts. Plus it is impossible today what the reasons a large group of people have for buying or selling something.
But we'll have a crack anyway as the armchair analysts we are!
While you say New Zealand is well regarded with respect to covid control, it may be that currency traders are looking at the longer term impact of our extended lockdowns on business and the economy.  So maybe our economy will suffer more in the long term than others who haven't adopted such a draconian approach. Especially when many other countries including the USA have effectively reduced all restrictions and are open for business again.
In recent months the talk had been that the US central bank was going to have to raise interest rates due to high inflation. Recently they have hinted that this would likely come in March.
Often the key driver for interest rates isn't necessarily the health of one economy over another, but rather the interest rate differential between them. In this case, New Zealand has already increased rates, but in the USA they are still to come. Markets are usually forward looking, so that could be a reason why the NZ dollar has weakened compared to the US. As analysts see interest rate rises coming fast this year in the USA. Thereby reducing the differential between the 2 countries interest rates.
So our guess is that is likely to be the main factor at play here. That's not to say the NZ dollar will weaken even further against the USD from here. Usually when everyone thinks something will happen, it is just the opposite that then takes place. So it wouldn't be a surprise to see the USD weaken later in the year.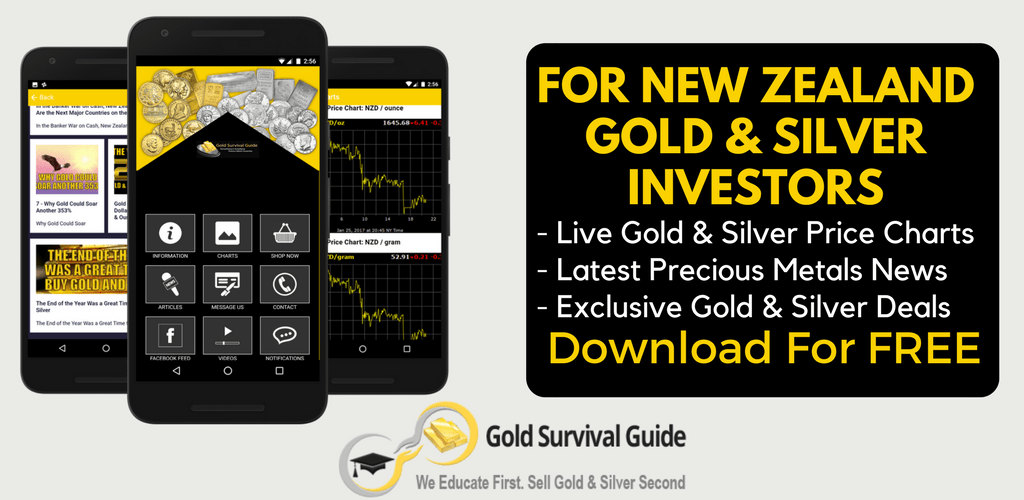 Your Questions Wanted
Remember, if you've got a specific question, be sure to send it in to be in the running for a 1oz silver coin.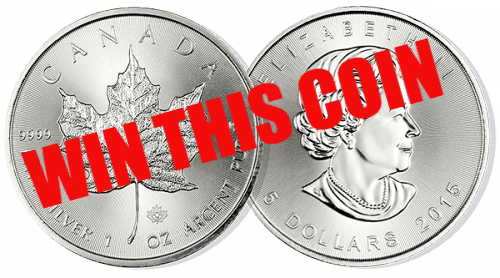 How Does War Affect the Gold and Silver Price?
There is plenty of bluster between the US and Russia over the Russian buildup of troops on the Ukraine border. We saw this published as a reason why the gold price had jumped sharply over the weekend.
So does war or the threat of war cause the price of gold to rise?
Check out this week's featured article for more including:
Could A Previous War Have Caused the Gold Price to Rise in the 1970's?
How Does the Length and Severity of a War that Affect the Gold Price
What Might We Expect if a War With Russia Occurred?
War on Terror and Gold Prices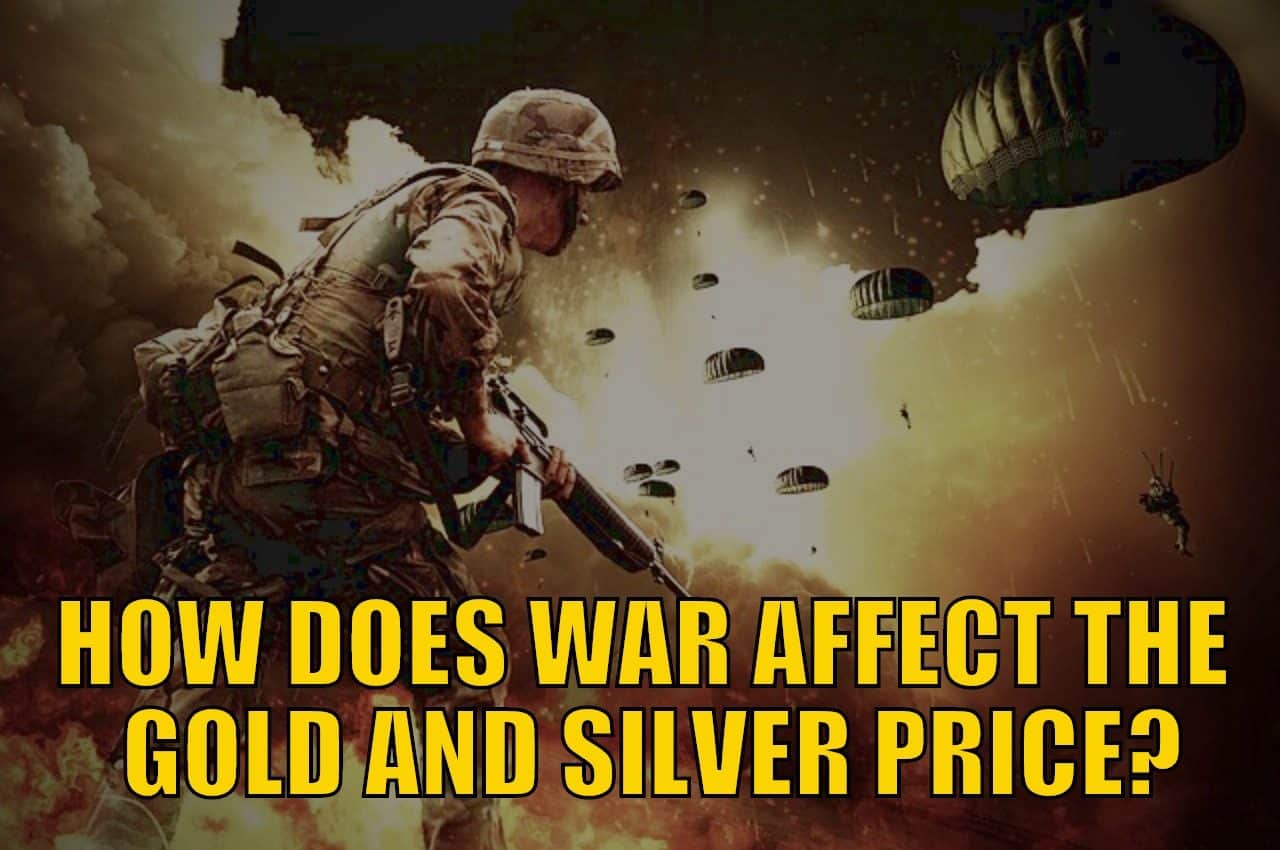 Financial Advisor: Buy Gold Jewellery Instead of Gold Bars
Overnight someone asked us:
"Our financial advisor was saying that he would advise purchasing gold jewellery rather than actual gold. What are your views on this?"
The problem with buying jewellery is that you will pay a much higher markup over the spot price of gold for jewellery. It could be as much as 100% or more. Whereas a gold bar will only be around 3-4% above the spot price.
The benefit of jewellery could be that it is very portable and you can wear it when you travel. However most jewellery is also not of a high enough purity to avoid attracting GST. It must be over 99.5% pure to not have GST on it. Most jewellery is only around 92.5% or even less.
So we don't generally recommend jewellery. Although one of our suppliers does have it available for purchase, we sell very little of it for the above reasons.
We'd also wonder what was your financial adviser's rationale for buying jewellery instead?
Most financial advisors don't recommend gold and silver. We'd say this is partly due to the fact they don't receive any commission when people buy gold. Of course we do make a profit when people buy gold from us so you should also take that into account when you read anything we say!
At the end of the day, gather a diverse range of information, see what makes most sense and make up your own mind.
Then if you want to buy you know where to find us!
So get in touch if you'd like a quote…
Phone: 0800 888 GOLD ( 0800 888 465 ) (or +64 9 2813898)
or Shop Online with indicative pricing
— Prepared for the unexpected? —
Never worry about safe drinking water for you or your family again…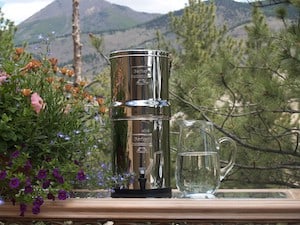 The Berkey Gravity Water Filter has been tried and tested in the harshest conditions. Time and again proven to be effective in providing safe drinking water all over the globe.
This filter will provide you and your family with over 22,700 litres of safe drinking water. It's simple, lightweight, easy to use, and very cost effective.
—–
This Weeks Articles:
Mon, 14 Feb 2022 2:01 PM NZST
How might a war between Russia and Ukraine affect the gold and silver price? See what can be learnt from past wars and how they impacted precious metals prices… War and Gold and Silver Prices Tension between Russia and Ukraine have continued to build over the past week. At the moment there is an information […]
The post How Does War Affect the Gold and Silver Price? appeared first on Gold Survival Guide.
Wed, 9 Feb 2022 11:31 AM NZST
Prices and Charts Looking to sell your gold and silver? Visit this page for more information Buying Back 1oz NZ Gold 9999 Purity $2648 Buying Back 1kg NZ Silver 999 Purity $1082 NZD Gold Bouncing – on the Back Way to Recent High? Gold in NZ Dollars has bounced back over the past 7 days. […]
The post US S&P To Meltup 40%, Then Crash By 80%? appeared first on Gold Survival Guide.
Thu, 3 Feb 2022 3:13 PM NZST
When financial markets are hit with instability and uncertainty, many investors look to gold because of its long-established record of maintaining its value during uncertain times. However, there are several ways to invest in gold, so which one is the safest? What is the Safest Way to Invest in Gold? One of the most common […]
The post The Safest Way to Invest in Gold appeared first on Gold Survival Guide.
Wed, 2 Feb 2022 12:41 PM NZST
Prices and Charts Looking to sell your gold and silver? Visit this page for more information Buying Back 1oz NZ Gold 9999 Purity $2612 Buying Back 1kg NZ Silver 999 Purity $1058 NZD Gold Correcting Back Towards Last Week's Breakout at $2700 Last week we pointed out that the RSI was into overbought territory at […]
The post Stock Markets Bouncing Back – But is it Sustainable? appeared first on Gold Survival Guide.
As always we are happy to answer any questions you have about buying gold or silver. In fact, we encourage them, as it often gives us something to write about. So if you have any get in touch.
Phone: 0800 888 GOLD ( 0800 888 465 ) (or +64 9 2813898)
or Online order form with indicative pricing
---
---
7 Reasons to Buy Gold & Silver via GoldSurvivalGuide

Today's Prices to Buy
1oz NZ 99.99% pure gold bar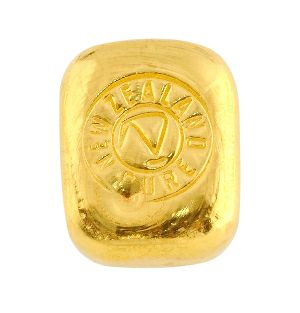 $2,902.40

1kg ABC 99.95% pure silver bar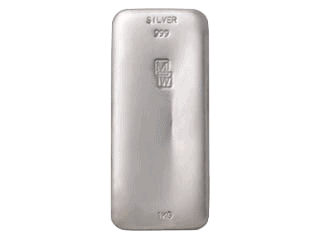 $1,276.30 or local silver bar $1,260.00 
1kg "Scottsdale Gold" Bar 99.99% with unique serial number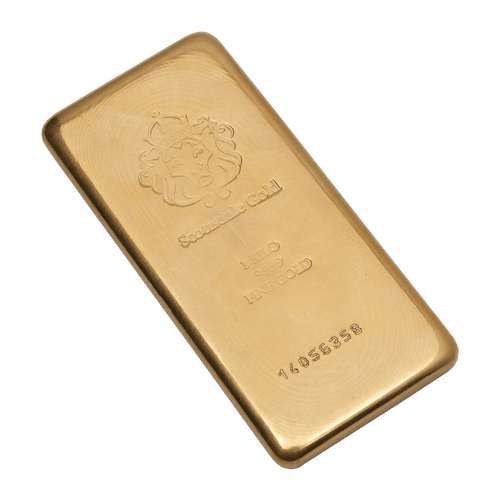 $92,677.77
1 oz Gold PAMP Suisse Lady Fortuna Minted Bar with Certificate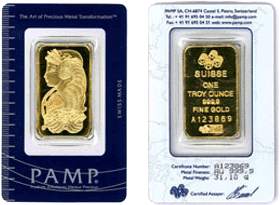 $3,022.00
 (in stock)
1oz Canadian Gold Maple 99.99% pure gold coin (2020)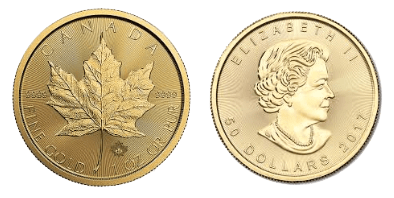 $3,005.00   (in stock)
1 oz RCM Silver Maple Coin
(Minimum order size tube of 25 coins)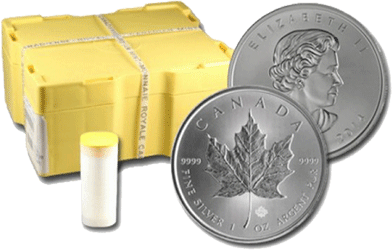 Tube of 25: $1111.75 (pick up) (Pre-order 2022 maples expected 3-4 weeks)
Box of 500:

$22,699.92 (Pre-order)
Including shipping/insurance 3-5 weeks delivery
---
Note:
Prices are excluding delivery
1 Troy ounce = 31.1 grams
1 Kg = 32.15 Troy ounces
Request special pricing for larger orders such as monster box of Canadian maple silver coins
Lower pricing for local gold orders of 10 to 29ozs and best pricing for 30 ozs or more.
Foreign currency options available so you can purchase from USD, AUD, EURO, GBP
Plus we accept BTC, BCH, Visa and Mastercard

---
Can't Get Enough of Gold Survival Guide?
If once a week isn't enough sign up to get daily price alerts every weekday around 9am Click here for more info
---
---
The Legal stuff – Disclaimer:
We are not financial advisors, accountants or lawyers. Any information we provide is not intended as investment or financial advice. It is merely information based upon our own experiences. The information we discuss is of a general nature and should merely be used as a place to start your own research and you definitely should conduct your own due diligence. You should seek professional investment or financial advice before making any decisions.
Copyright © 2020 Gold Survival Guide.
All Rights Reserved.