Prices and Charts

---
Looking to sell your gold and silver?
Buying Back 1oz NZ Gold 9999 Purity
$2921
Buying Back 1kg NZ Silver 999 Purity
$1322
---
Gold Bouncing Back – Up 4%
Gold has staged a strong rally after the sharp correction last week. Gold is up about 4% in both US and NZ dollar terms. Today USD gold is back above $2000. In both currencies gold is not far from the recent highs again.
Now the unknowable question is whether gold will simply consolidate the recent gains? Or do we see a larger correction play out in the coming months?
So far the bounce back looks promising, but no one knows how this will play out. Plus with gold at new all time highs in all currencies, we don't have any history to refer back to in determining which levels gold might aim for next.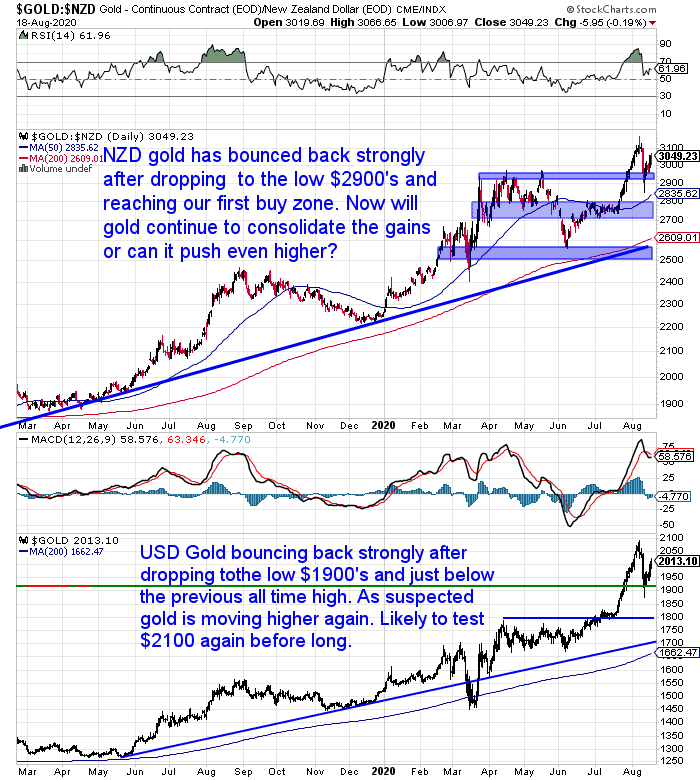 Silver Bouncing Back Twice as Fast – Up 8%
Silver has bounced back twice as fast as gold. Up about 8% in both USD and NZD.
Silver is now not far from the recent high of NZ$45.
It would be surprising to see silver break through this level on the first retest. But then again silver does like to surprise!
We'd think it more likely that silver undergoes a more lengthy consolidation first. So we could see it churn sideways for a while below the recent highs.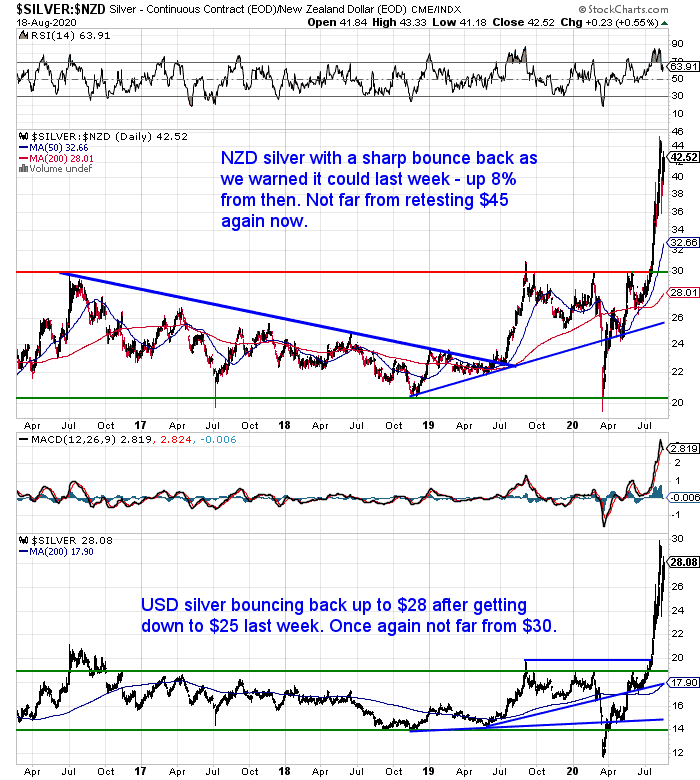 NZ Dollar Drifts Lower
The New Zealand dollar is up a little on last week. It still sits just below the downtrend line dating back to 2014. And right on the 50 day moving average. So far the Kiwi hasn't managed to break out of this downtrend.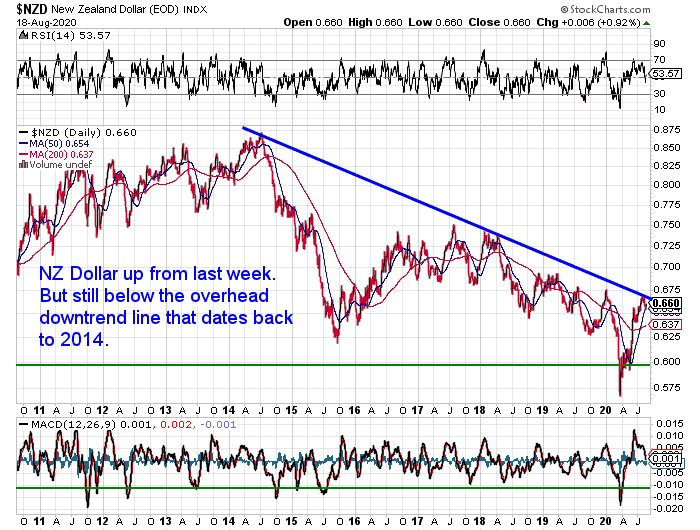 Need Help Understanding the Charts?
Check out this post if any of the terms we use when discussing the gold, silver and NZ Dollar charts are unknown to you:
Continues below
—– OFFER FROM OUR SISTER COMPANY: Emergency Food NZ —–
NEW: Certified Organic Long Life Emergency Food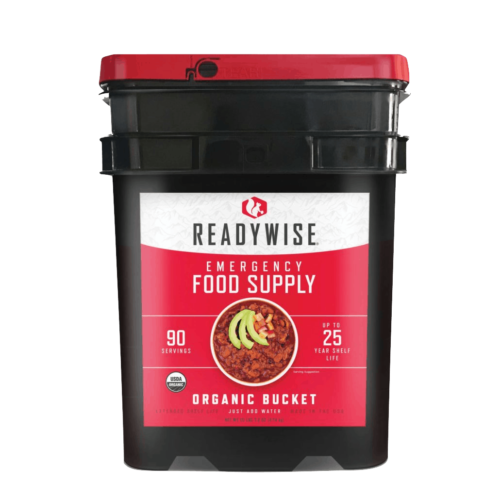 This easy to carry bucket has 90 servings of organic breakfasts and mains
Free Shipping NZ Wide
Get Peace of Mind For Your Family NOW….


—–
HYPER-DEFLATION CAPITAL DESTRUCTION AND GOLD & SILVER
Last week we posted an article entitled If/When the US Dollar Collapses, What Will Gold be Priced in? We looked at what could cause the end of the US dollar as the global reserve currency. One of the possibilities we mentioned was hyper-deflation:
"It Could be a Hyper-Deflationary Event
As coined by Professor Antal Fekete in this interview: Prof. Fekete on Hyper Deflation. Where capital is destroyed and prices continue to drop further and further."
Other than Professor Fekete we haven't heard many others discuss this concept. So it was somewhat coincidental that we received an email from Darryl Schoon this week on this very same topic.
We first met Darryl back in 2009 at a conference in Australia where Professor Fekete was speaking. And again here in New Zealand a few years later. He is an interesting and passionate guy. Anyway today he discusses the potential for hyper-deflation…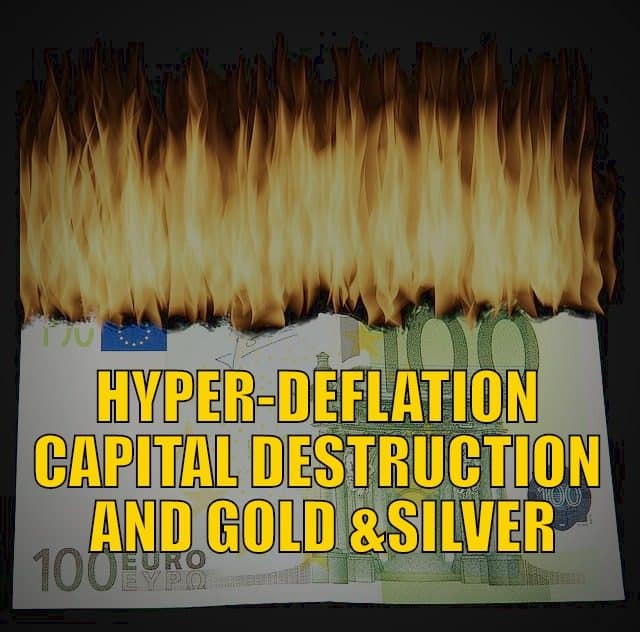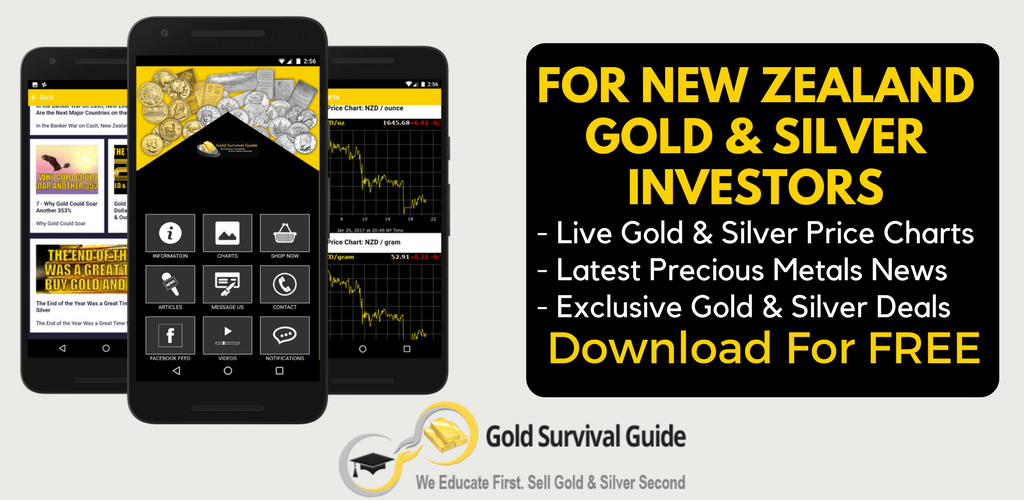 Why Buffett is (Still) Wrong About Gold (Even Though He Just Bought a Miner) – But How He Loves Silver
The big news in the world of gold this week was that Warren Buffett's Berkshire Hathaway bought GOLD. Yes that is in capitals for a reason. As GOLD is the stock ticker symbol for the gold mining company Barrick Gold Corp. Bloomberg reported that Berkshire Hathaway's latest filings show the they bought "20.9 million shares, or 1.2% of the company's outstanding stock, with a current market value of $565 million".
So Does This Mean Buffett Has Changed His Mind on Gold?
Not necessarily. Here are a number of reasons…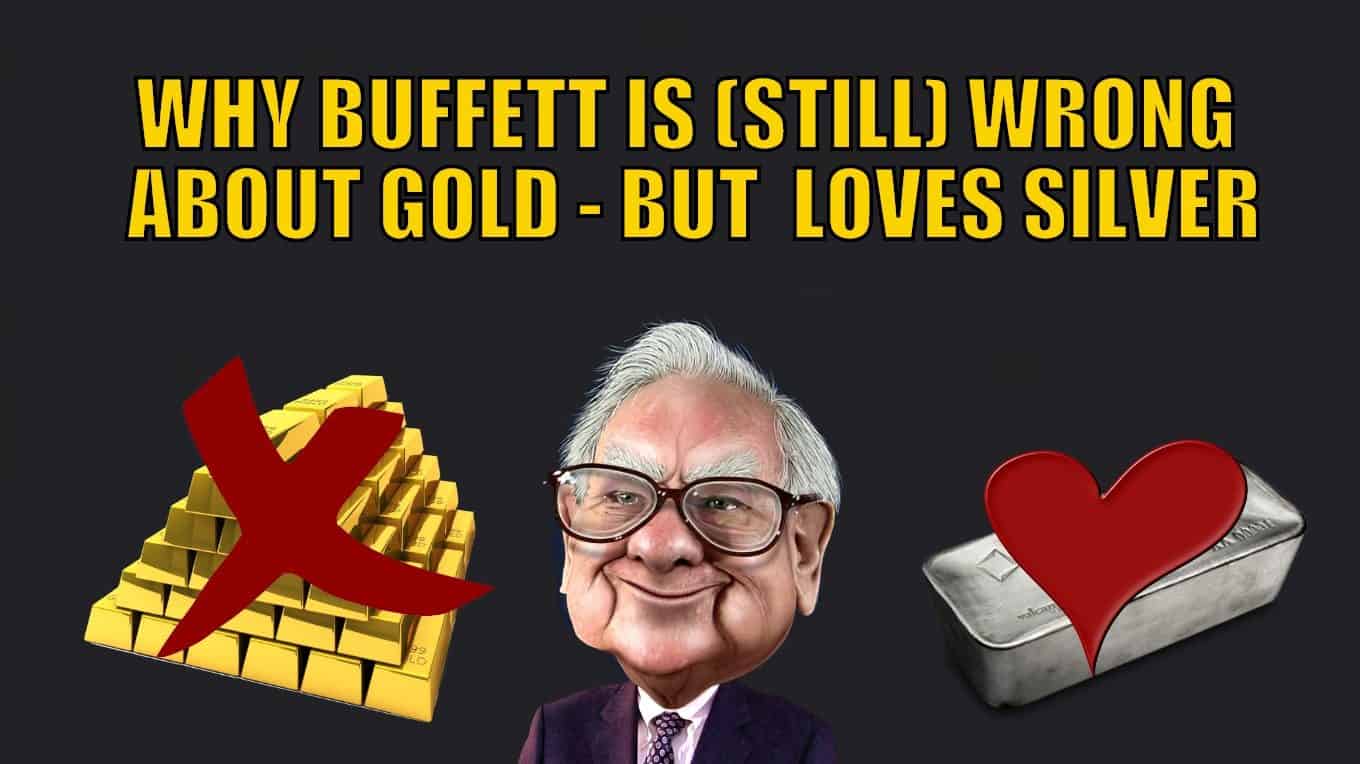 Your Questions Wanted
Remember, if you've got a specific question, be sure to send it in to be in the running for a 1oz silver coin.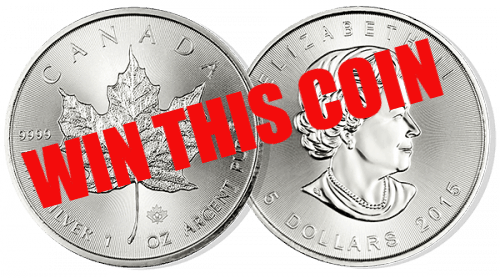 ASB and ANZ: Negative Interest Rate Coming Next Year to NZ
In our late update last week, we reported that the Reserve Bank of New Zealand (RBNZ) had upped its QE to $100 Billion. We also mentioned that the RBNZ had opened the door a bit further to negative interest rates.
Now both ANZ and ASB's economists are saying to expect a negative Official Cash Rate (OCR) in early 2021.
ASB's latest report says:
ASB's changes it's interest rate outlook for New Zealand: Negative OCR and Funding for Lending tag team in action from 2021
We have formally changed our OCR forecast view and now expect the RBNZ to cut the OCR to -0.50% in early 2021, with the OCR to remain at this level before the COVID-19 storm passes (potentially as long as late 2022). The interest rate outlook is highly uncertain and OCR settings will be conditional on a number of factors.
The negative OCR will be launched in conjunction with a Funding for Lending Programme (FLP) that will provide stable, low-cost funding to banks that can be lent out, mitigating some of the adverse impacts of a negative policy interest rate. We expect further details of this scheme to emerge in the coming months.
In the interim, we expect the RBNZ to continue to use forward guidance and its expanded $100bn Large Scale Asset Purchase programme to push yields lower.
While ANZ says:
"We are now forecasting the RBNZ to cut the OCR by 50 basis points to -0.25% in April 2021. Beyond that, further easing is possible, but there are constraints on the OCR going below -0.75%,".
"The RBNZ has ruled out changing the OCR before March 2021, but expressed a preference for a package of a lower OCR and a bank 'funding for lending' programme, should they conclude that further stimulus is required at that point. We think they will. We see a further increase in the large-scale asset purchase (LSAP) programme in November as likely, perhaps to $120 billion. The programme in its current form will have largely done its dash by that point."
Previously ANZ had expected the OCR to remain at 0.25% for the foreseeable future.
As we said right back in early April, once a central bank goes down the path of currency printing it is very hard to leave it.
That is certainly looking the case for the RBNZ.
Following the initial QE announcement, we've had an increase to $60 Billion. Then last week's increase to $100 billion. Now the ANZ bank thinks an increase to $120 billion in November and then negative interest rates next year!
What ever happened to our once conservative central bank?!
But we suppose it is not a big surprise. Just about everyone is doing the same thing. Central Bank News shows that out of roughly 100 central banks, this year 88 have changed their key interest rate. And except for 2 all have cut the cost of borrowing.
In this age of uncertainty about the only thing we can rely upon are central banks to print and cut. Much more of both to come most likely.
A Warning If Waiting For a Bigger Correction
If you're waiting on the sidelines for a larger gold or silver correction to come, then here's some very wise words from "our secret investment advisor" (go here for more information on him).
"We are all feeling our ways through now. My instincts are to think that this current bull move will be stronger and longer lasting than most think. Rather than specific price targets, it is investor sentiment that becomes more important from here on in. The task of managing risk remains as important as ever. You want to be in a position to have the most profits while exposing yourself to the least amount of risk.
I think we are in a huge bull market. The ultimate highs for this move will likely be numbers so high that they will shock people. If I am right, those waiting on the sidelines for a correction run the risk of being left behind. If they believed this bull move will be as strong as I think it will be, they would simply hold their nose and buy up to their comfort level. They wouldn't try to time the market. In fact, they would have already been in it as soon as gold broke into new highs on July 27.
I know two things about those waiting on the sidelines for a correction to buy. First, that's not the way I think about investing. If I believe something is a bargain, I accumulate and then wait. Second, I wouldn't want to be in their shoes.
They risk great frustration if prices continue to soar with no appreciable correction for quite some time. In order to maybe buy the assets at a 10% or 20% discount from current prices, they risk not buying until they do so at much higher levels."
Trying hard not to sounds like a stuck record, but that's why we say consider breaking up any funds you want to hoard gold and silver with, into a number of tranches. Then split your purchases over the coming weeks or even months.
Please get in touch if you have any questions about buying gold or silver.
Phone: 0800 888 GOLD ( 0800 888 465 ) (or +64 9 2813898)
or Shop Online with indicative pricing
— Prepared for the unexpected? —
Here's how to always have clean fresh drinking water on hand.
The Sport Berkey Water Filter Bottle – $69 Delivered
Ideal for travel. Driving, camping, backpacking.

Free Shipping NZ Wide.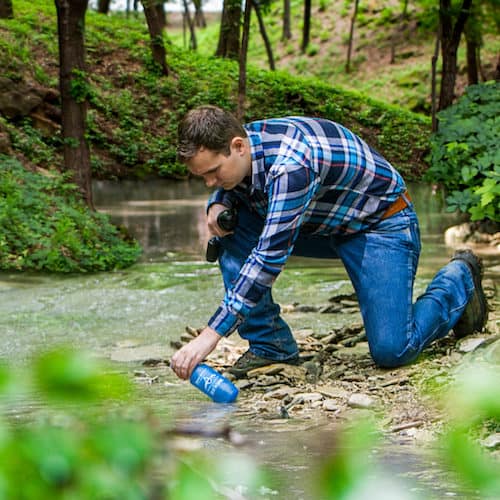 —–
This Weeks Articles:
As always we are happy to answer any questions you have about buying gold or silver. In fact, we encourage them, as it often gives us something to write about. So if you have any get in touch.
Phone: 0800 888 GOLD ( 0800 888 465 ) (or +64 9 2813898)
or Online order form with indicative pricing
---
---
---
Note:
Prices are excluding delivery
1 Troy ounce = 31.1 grams
1 Kg = 32.15 Troy ounces
Request special pricing for larger orders such as monster box of Canadian maple silver coins
Lower pricing for local gold orders of 10 to 29ozs and best pricing for 30 ozs or more.
Foreign currency options available so you can purchase from USD, AUD, EURO, GBP
Plus we accept BTC, BCH, Visa and Mastercard
Note: For local gold and silver orders your funds are deposited into our suppliers bank account. We receive a finders fee direct from them. Pricing is as good or sometimes even better than if you went direct.


---
Can't Get Enough of Gold Survival Guide?
If once a week isn't enough sign up to get daily price alerts every weekday around 9am Click here for more info
---
---
The Legal stuff – Disclaimer:
We are not financial advisors, accountants or lawyers. Any information we provide is not intended as investment or financial advice. It is merely information based upon our own experiences. The information we discuss is of a general nature and should merely be used as a place to start your own research and you definitely should conduct your own due diligence. You should seek professional investment or financial advice before making any decisions.
Copyright © 2019 Gold Survival Guide.
All Rights Reserved.