Prices and Charts

---
Looking to sell your gold and silver?
Buying Back 1oz NZ Gold 9999 Purity
$2383
Buying Back 1kg NZ Silver 999 Purity
$1029
---
NZD Gold Plunges $67 Since Last Week
Gold in New Zealand dollars was down $67 or 2.6% from 7 days ago. This fall was solely due to the sharply stronger Kiwi dollar. More on that below.
Today the NZD gold price is back close to the horizontal support line at $2450. Also close to the lows from last month and back in August. Our guess is we are not far from bottoming out yet again. Especially because the Kiwi dollar is getting close to overbought. And of course a weaker NZ dollar will result in a boost to the NZD gold price.
Whereas USD gold is actually up about half a percent from last week. Continuing its rise off the low at $1725.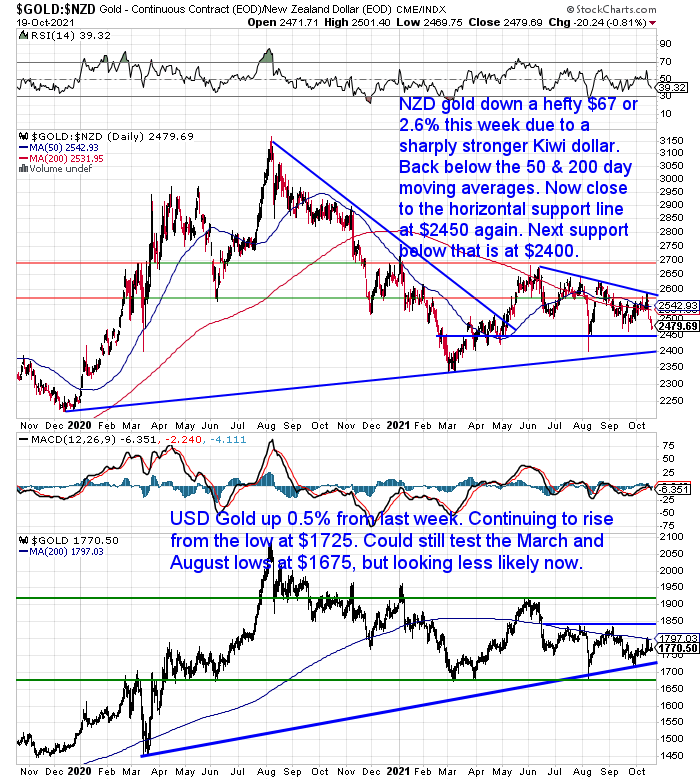 Silver Sharply Outperforming Gold Last Week
In contrast to gold, and despite the surging Kiwi dollar, silver in New Zealand dollars was up 62 cents or 1.59% from last week. NZD silver is back above the blue horizontal support/resistance line. Continuing its rise off the support line at $31, which also coincided with the November 2020 low. We are starting to think we may have finally seen the bottom for silver. There is a good chance we will see silver continue to outperform gold in the coming weeks. We now need to see a challenge of the overhead resistance line at $35.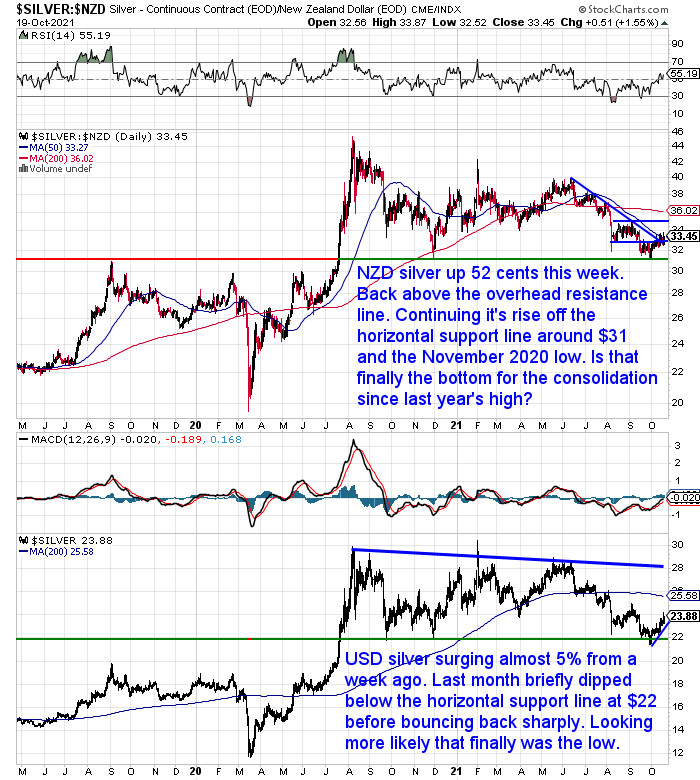 NZ Dollar Surges Over 3%
As noted already the big mover of the week was the New Zealand dollar. The Kiwi was up over 3% from 7 days ago. Edging up above the 200 day moving average, but now also getting close to overbought. So we doubt it will get too much higher than around here in this current move up.
Also the Kiwi could still rise another 2.5 cents (250 basis points) and it would still be in this large sideways trading range. So that could continue for some time yet.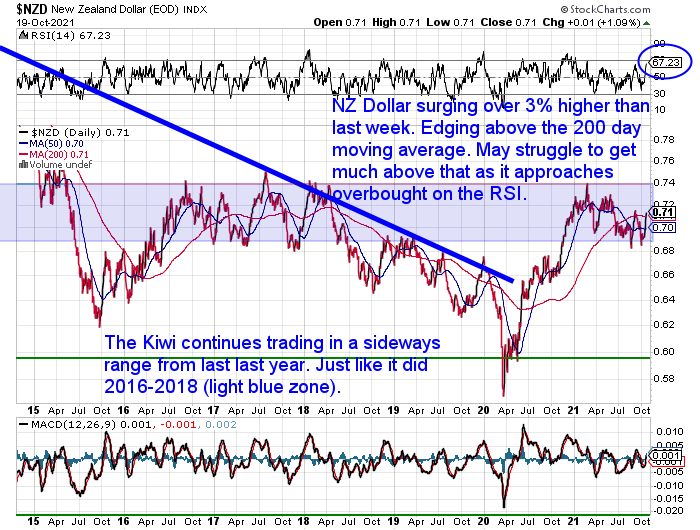 Need Help Understanding the Charts?
Check out this post if any of the terms we use when discussing the gold, silver and NZ Dollar charts are unknown to you:
Continues below
—– OFFER FROM OUR SISTER COMPANY: Emergency Food NZ —–
Long Life Emergency Food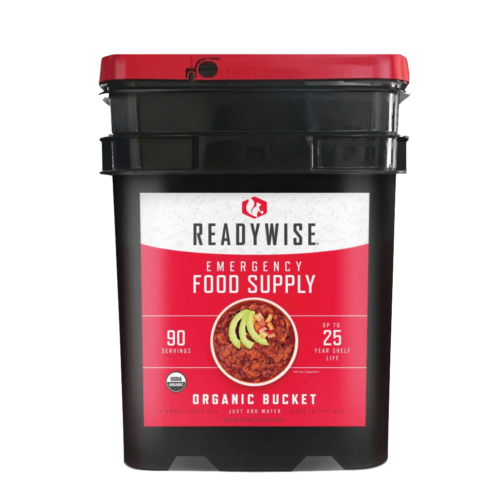 These easy to carry and store buckets mean you won't have to worry about the shelves being bare…
Free Shipping NZ Wide
Get Peace of Mind For Your Family NOW….

  
—–
CPI Jumps to Highest Level Since 1987
On Monday the latest Consumer Price Index showed a surge of 2.2 per cent in the September 2021 quarter, much more than economists had expected.
"Excluding quarters impacted by increases to GST rates, the September quarter movement was the highest since the June 1987 quarter, which saw a 3.3 per cent rise, Stats NZ said.
Annual inflation was 4.9 per cent in the September 2021 quarter when compared with the September 2020 quarter."
Source.
Economists might not have been expecting it, but higher prices shouldn't come as a big surprise to our readers. As we have been warning of this for some months now. Here's just some of what we've written in the topic on inflation this year.
Feb 2021: Inflation in 2021 and Beyond: What's Different to 2009?
May 2021: Could a Record High NZ Crown Settlement Account Boost Inflation in NZ?
June 2021: Why Even if Inflation is "Transient" It Won't Be. Huh?
June 2021: Copper to Gold Ratio: What Can it Tell Us About Inflation?
The NZ Herald report goes onto say:
"Globally, inflation has been on the rise, driven by pandemic-related production and shipping delays.
Most economists expect it to peak as restrictions ease globally over the coming months, although it is likely to take longer to fall back into the Reserve Bank target range of 1-3 per cent."
We still have our doubts as to whether inflation will dissipate as quickly as "most economists"  expect.
Higher than predicted inflation stats could be part of the reason for the jump we have seen in the New Zealand Dollar this week. As traders might think interest rate rises could come faster to combat higher consumer prices:
"While we think the recent surge in inflation should start to abate in the year ahead, the strength will surely be worrying the RBNZ, supporting the case for further rate hikes," said Ben Udy of Sydney-based Capital Economics.
"We had already expected the RBNZ to continue hiking rates despite the Auckland lockdown. But the strength in consumer prices in Q3 will surely nudge the Bank towards an even more aggressive hiking cycle."
We also have our doubts whether the RBNZ will be as "aggressive" in their rate hikes as the bank economists are calling for. Our experience so far, with the current iteration of the RBNZ, says that the once very conservative central bank is now much looser than it used to be.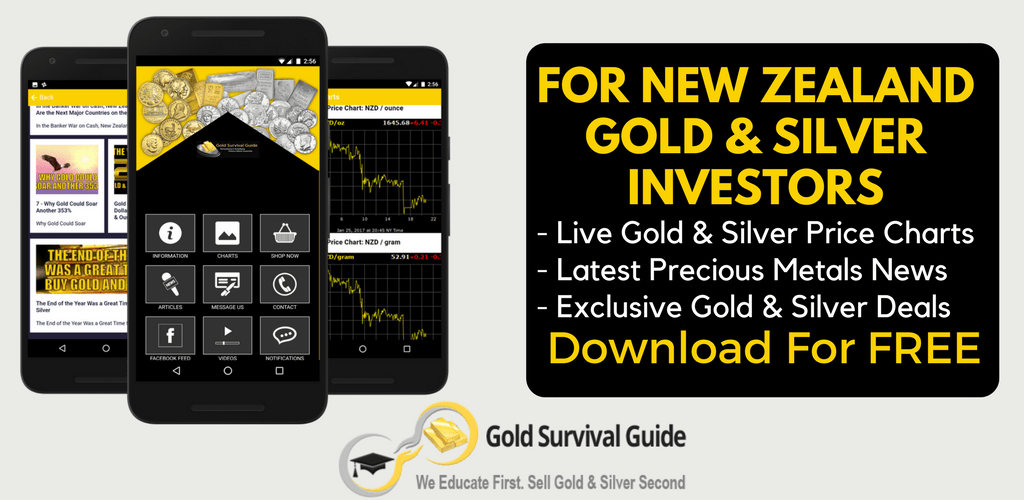 Your Questions Wanted
Remember, if you've got a specific question, be sure to send it in to be in the running for a 1oz silver coin.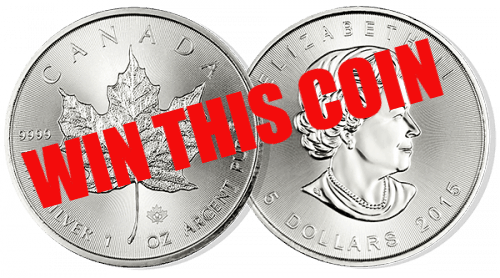 GST on Gold and Silver Bullion: Might the NZ Government Start Adding GST to Gold and Silver Bullion?
As noted already, GST may have been the cause of the biggest jump in the New Zealand CPI 10 years ago. So let's continue on the GST theme today…
GST on gold and silver bullion is not quite as simple as a blanket yes or no. It depends upon the purity, so you can end up paying more if you buy the wrong product.
In this feature article you'll discover:
How There is No GST On Pure Gold and Silver Bullion
But, There is GST on Some Common and Well Known Gold Coins
The History of the Rules Covering GST on Precious Metals
But along with facts on GST, we also answer this reader question of the month from September:
"Would the NZ Government start adding GST to gold bullion anytime soon as I understand it is not applied at the moment?"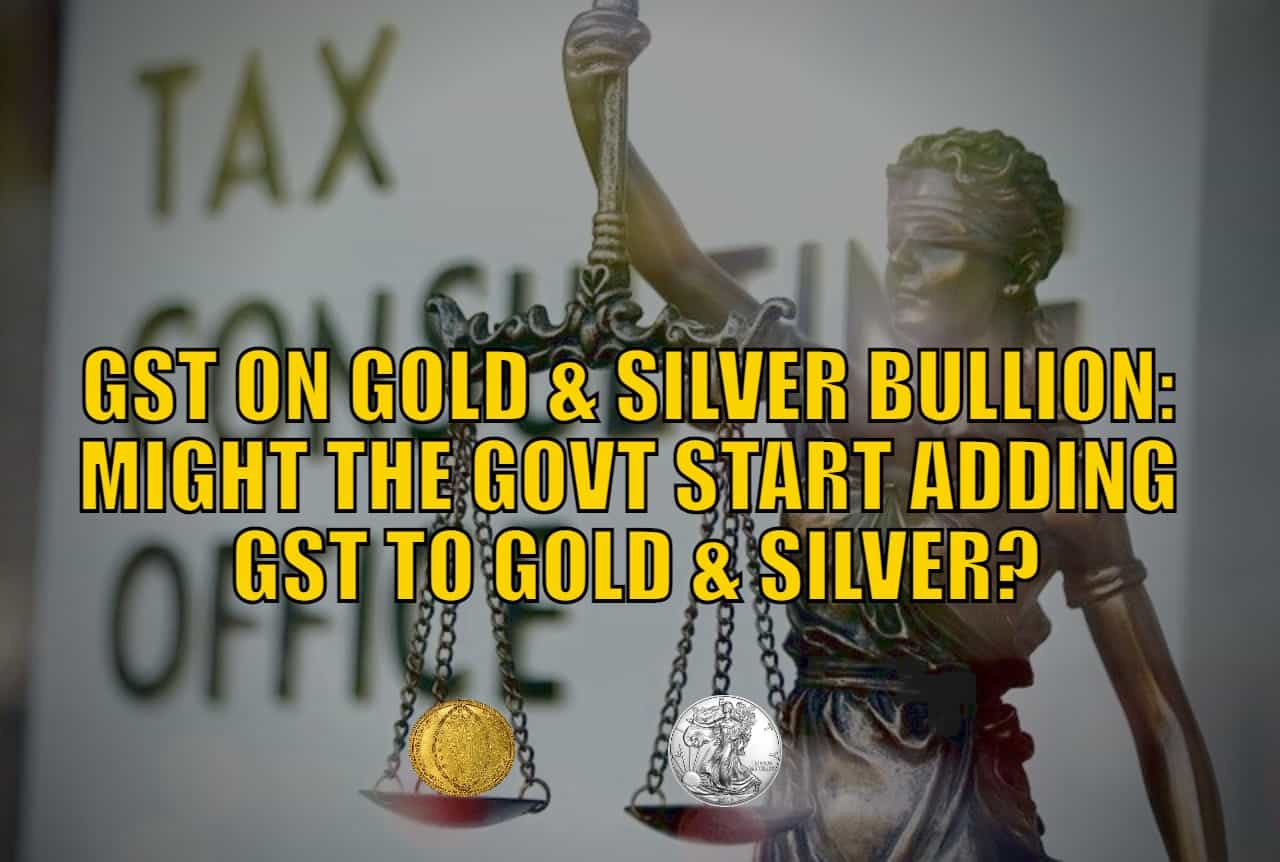 If we had to bet on it, we'd say the bottoms are finally in for gold and silver. The New Zealand dollar could continue to strengthen a little further. So in the short term we could see local prices still dip a little lower. But our best guess (still a guess mind you), is that we are at the beginning of the next move up in precious metals. Making now a likely good time to be adding to your insurance.
Local refinery operations continue under Level 3. But dispatches to Auckland addresses and collections have been suspended as goods cannot be inspected, counted or signed for by the customer.
Dispatches will stored and insured free of charge until it is safe again to dispatch them and signatures can be obtained. When we drop down a level, you will be advised when your order is ready to collect and to book in a collection time to ensure an adequate distance between customers.
Although, currently imported orders are continuing to be delivered via Fedex. So that is an option if you are looking to spend more than around NZ$10-15,000.
Please get in contact if you'd like a quote or have any questions:
Phone: 0800 888 GOLD ( 0800 888 465 ) (or +64 9 2813898)
or Shop Online with indicative pricing
— Prepared for the unexpected? —
Never worry about safe drinking water for you or your family again…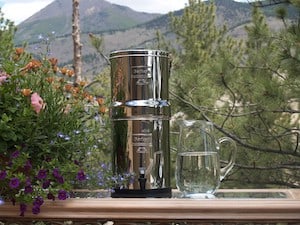 The Berkey Gravity Water Filter has been tried and tested in the harshest conditions. Time and again proven to be effective in providing safe drinking water all over the globe.
This filter will provide you and your family with over 22,700 litres of safe drinking water. It's simple, lightweight, easy to use, and very cost effective.
—–
This Weeks Articles:
Tue, 12 Oct 2021 4:46 PM NZST
Last week the Reserve Bank of New Zealand raised the Official Cash Rate for the first time in 7 years. Today we look at interest rates and gold. Specifically answering the question: If interest rates rise, what happens to gold prices? This post covers: A Common Misconception About Gold and Rising Interest Rates Last week […]
The post Interest Rates and Gold: If Interest Rates Rise What Happens to Gold? appeared first on Gold Survival Guide.
Fri, 8 Oct 2021 8:05 AM NZST
Prices and Charts Looking to sell your gold and silver? Visit this page for more information Buying Back 1oz NZ Gold 9999 Purity $2435 Buying Back 1kg NZ Silver 999 Purity $1010 NZD Gold Rising Up Off Support Line By 1.6% Gold in NZ dollars has bounced up again off the $2500 support line. Ending […]
The post Thoughts on the "Dollar MilkShake" Theory appeared first on Gold Survival Guide.
Tue, 5 Oct 2021 10:10 AM NZST
In August we reported that the global share of US-dollar-denominated exchange reserves dropped to 59.0% in the fourth quarter of 2020. This was the 5th straight year of falls and matched the 25-year low of 1995. As a result more people are thinking about a potential collapse of the US dollar. We recently had someone […]
The post If/When the US Dollar Collapses, What Will Gold be Priced in? appeared first on Gold Survival Guide.
As always we are happy to answer any questions you have about buying gold or silver. In fact, we encourage them, as it often gives us something to write about. So if you have any get in touch.
Phone: 0800 888 GOLD ( 0800 888 465 ) (or +64 9 2813898)
or Online order form with indicative pricing
---
---
---
Note:
Prices are excluding delivery
1 Troy ounce = 31.1 grams
1 Kg = 32.15 Troy ounces
Request special pricing for larger orders such as monster box of Canadian maple silver coins
Lower pricing for local gold orders of 10 to 29ozs and best pricing for 30 ozs or more.
Foreign currency options available so you can purchase from USD, AUD, EURO, GBP
Plus we accept BTC, BCH, Visa and Mastercard
Note: For local gold and silver orders your funds are deposited into our suppliers bank account. We receive a finders fee direct from them. Pricing is as good or sometimes even better than if you went direct.


---
Can't Get Enough of Gold Survival Guide?
If once a week isn't enough sign up to get daily price alerts every weekday around 9am Click here for more info
---
---
The Legal stuff – Disclaimer:
We are not financial advisors, accountants or lawyers. Any information we provide is not intended as investment or financial advice. It is merely information based upon our own experiences. The information we discuss is of a general nature and should merely be used as a place to start your own research and you definitely should conduct your own due diligence. You should seek professional investment or financial advice before making any decisions.
Copyright © 2020 Gold Survival Guide.
All Rights Reserved.