Prices and Charts
---
Looking to sell your gold and silver?
Buying Back 1oz NZ Gold 9999 Purity
$2803
Buying Back 1kg NZ Silver 999 Purity
$1271
---
Gold – Still Sideways
Gold in New Zealand dollars is pretty much unchanged from last week. Down just 29 cents per ounce.
So Groundhog day continues with prices meandering sideways. As we said last week this boring sideways action is likely a positive thing. Getting rid of heightened interest in gold without doing too much damage to the price.
As a result, the local NZ gold price remains in the first of our highlighted buy zones. So no guarantees we will revisit either of the other two.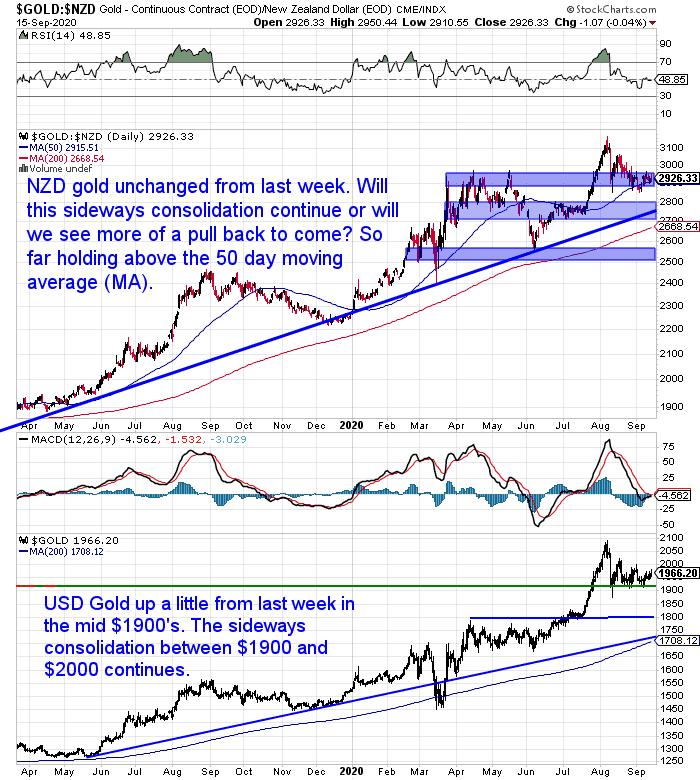 Silver – Pretty Much Sideways Too
Well, actually silver was up about 3/4's of a percent. But on the chart it looks like sideways action too. Albeit with the chance of a pennant or flag pattern forming. If so this formation will mean silver will have to break out before too long. But which direction is the big question still?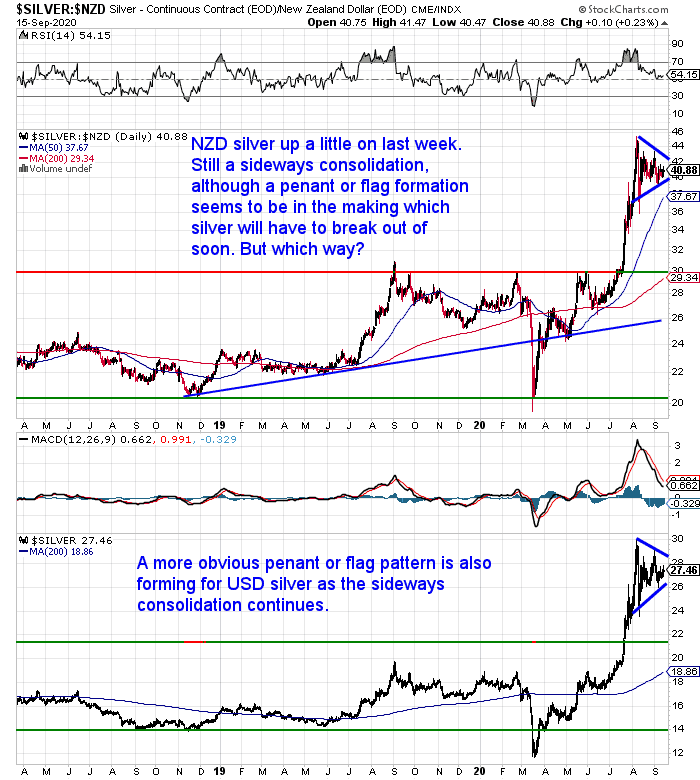 NZ Dollar – Up But Still Unclear if the Downtrend Has Been Broken
The Kiwi dollar was up over 1.5% this week. However it's still unclear whether the downtrend from 2014 has been clearly broken yet. The price continues to hover around this line.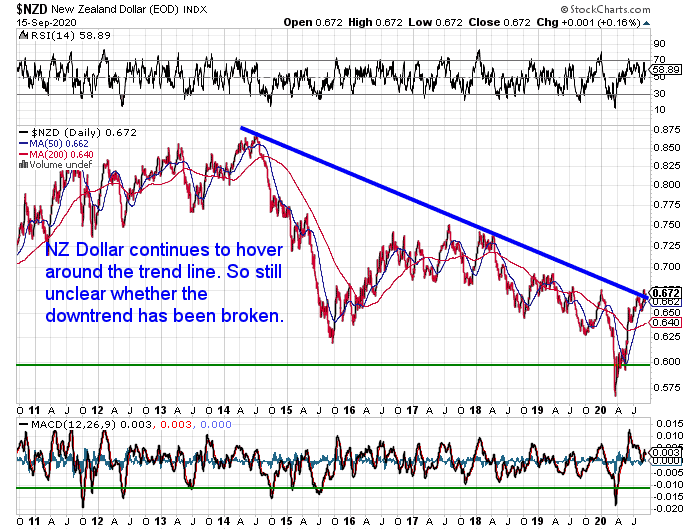 Need Help Understanding the Charts?
Check out this post if any of the terms we use when discussing the gold, silver and NZ Dollar charts are unknown to you:
Continues below
Is the Mainstream in New Zealand "Waking Up" to the Benefits of Owning Gold?
Over the past few weeks our scans of the mainstream media sites have shown a number of articles on gold.
We could take this to be a bad sign. In the past, we have often seen these articles on gold at peaks in the gold price. So they could be indicating that the price is due to take a tumble.
However these articles are appearing during a consolidation in the price of gold. Not right at the peak.
So in this week's feature article we wonder whether the mainstream – including institutional investors – are starting to wake up to the benefits of owning gold?
We include an interesting table that compares gold's 2020 performance in New Zealand dollars with other asset classes both locally and offshore…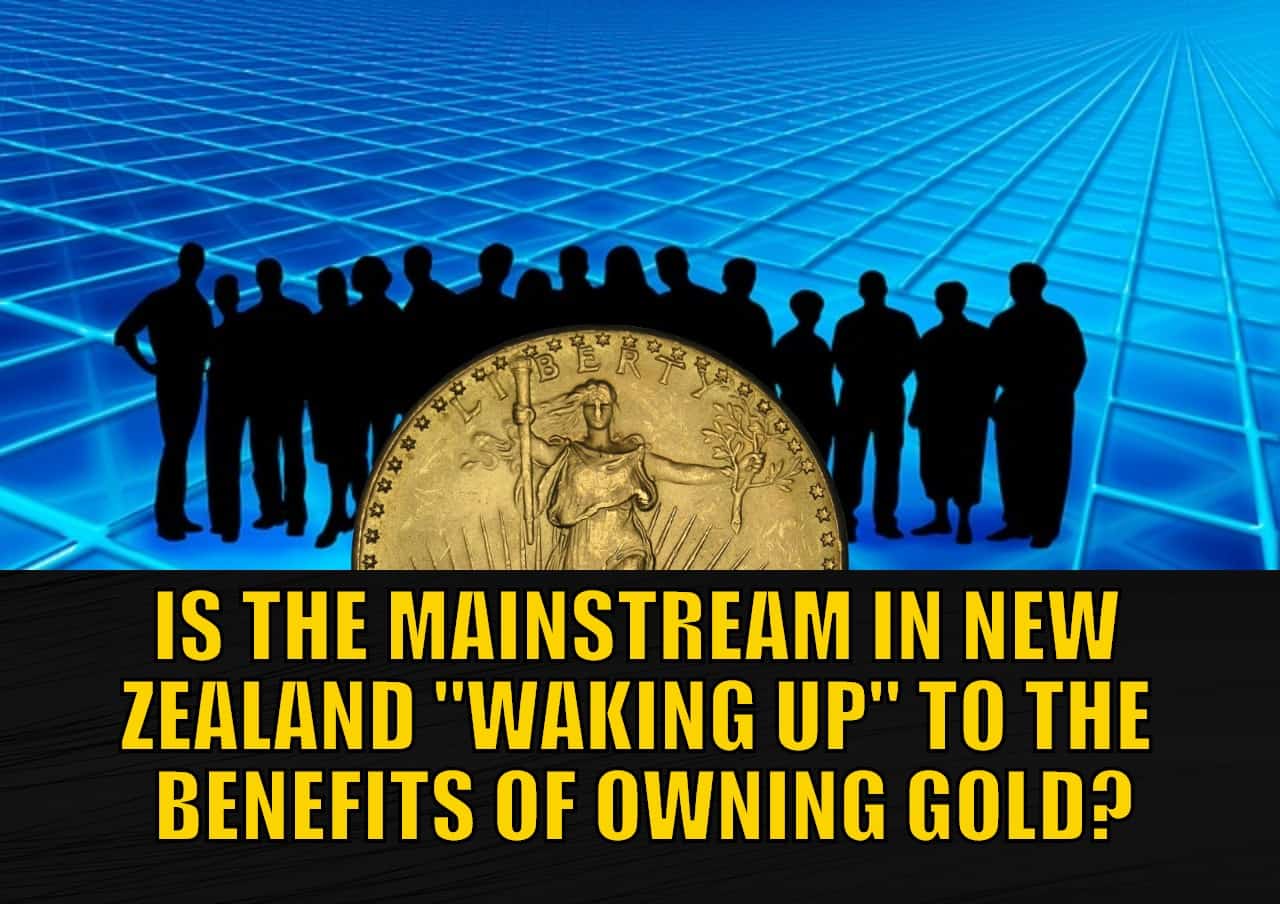 Your Questions Wanted
Remember, if you've got a specific question, be sure to send it in to be in the running for a 1oz silver coin.
Gold and Silver, Up Down, Sideways and UP
Do you find terms like inflation and deflation confusing? Economist speak seems designed to confuse the layperson.
So this short article makes it easy to understand how the modern economy works by comparing it to…
…a toilet!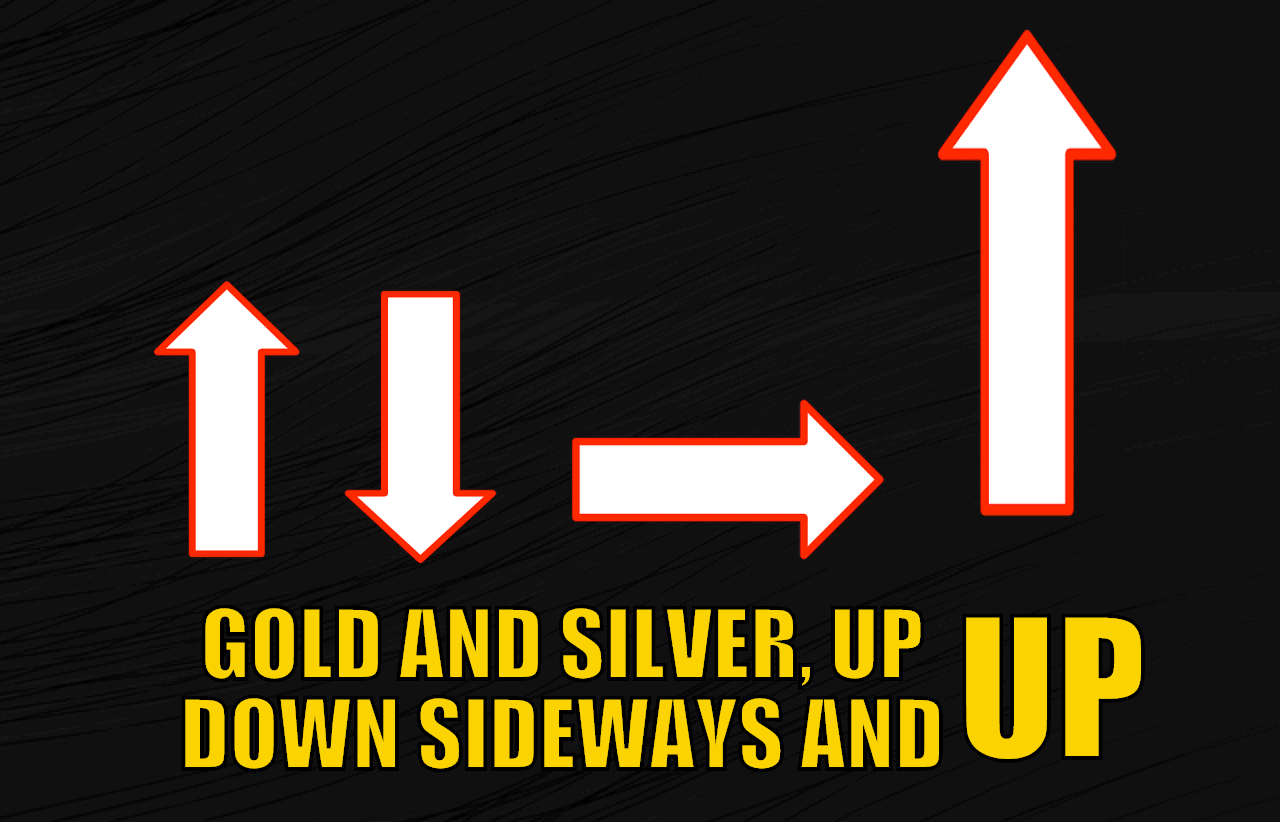 Gold is a Composting Toilet?
To continue with the toilet analogy, then whether the "economy" might be blocked or overflowing, gold and silver are a bit like owning your own composting toilet.
You don't have to worry what the main toilet is doing. You have something that is not only completely separate from the plumbing. But it is also in another room or building altogether too!
Have you got your composting toilet yet?
Phone: 0800 888 GOLD ( 0800 888 465 ) (or +64 9 2813898)
or Shop Online with indicative pricing
This Weeks Articles:
As always we are happy to answer any questions you have about buying gold or silver. In fact, we encourage them, as it often gives us something to write about. So if you have any get in touch.
Phone: 0800 888 GOLD ( 0800 888 465 ) (or +64 9 2813898)
or Online order form with indicative pricing
---
---
---
Note:
Prices are excluding delivery
1 Troy ounce = 31.1 grams
1 Kg = 32.15 Troy ounces
Request special pricing for larger orders such as monster box of Canadian maple silver coins
Lower pricing for local gold orders of 10 to 29ozs and best pricing for 30 ozs or more.
Foreign currency options available so you can purchase from USD, AUD, EURO, GBP
Plus we accept BTC, BCH, Visa and Mastercard
Note: For local gold and silver orders your funds are deposited into our suppliers bank account. We receive a finders fee direct from them. Pricing is as good or sometimes even better than if you went direct.


---
Can't Get Enough of Gold Survival Guide?
If once a week isn't enough sign up to get daily price alerts every weekday around 9am Click here for more info
---
---
The Legal stuff – Disclaimer:
We are not financial advisors, accountants or lawyers. Any information we provide is not intended as investment or financial advice. It is merely information based upon our own experiences. The information we discuss is of a general nature and should merely be used as a place to start your own research and you definitely should conduct your own due diligence. You should seek professional investment or financial advice before making any decisions.
Copyright © 2020 Gold Survival Guide.
All Rights Reserved.