Prices and Charts

---
Looking to sell your gold and silver?
Buying Back 1oz NZ Gold 9999 Purity
$2424
Buying Back 1kg NZ Silver 999 Purity
$1149
---
NZD Gold Back on the Uptrend Line
Gold in New Zealand dollars edged higher during the past 7 days, but fell overnight, to be down just over half a percent from last week.
It remains below the 50 day moving average and sits right on the rising support line in the uptrend channel. Will we see NZD gold bottom out around here now?
USD gold also dipped down to bounce off the long term uptrend line. So there's also a good chance that it will bounce from here too.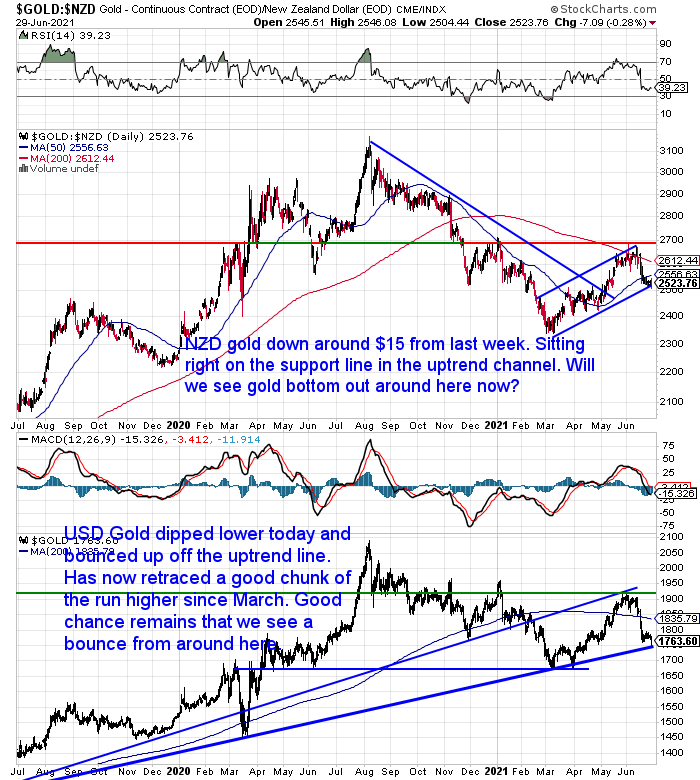 NZD Silver Up a Little From 7 Days Ago
Silver in New Zealand dollars outperformed NZD gold this past week. It was up close to half a percent from 7 days ago. It still sits right on the rising uptrend line and just a touch above the 200 day moving average. There is still a good chance that silver will make a bottom around here.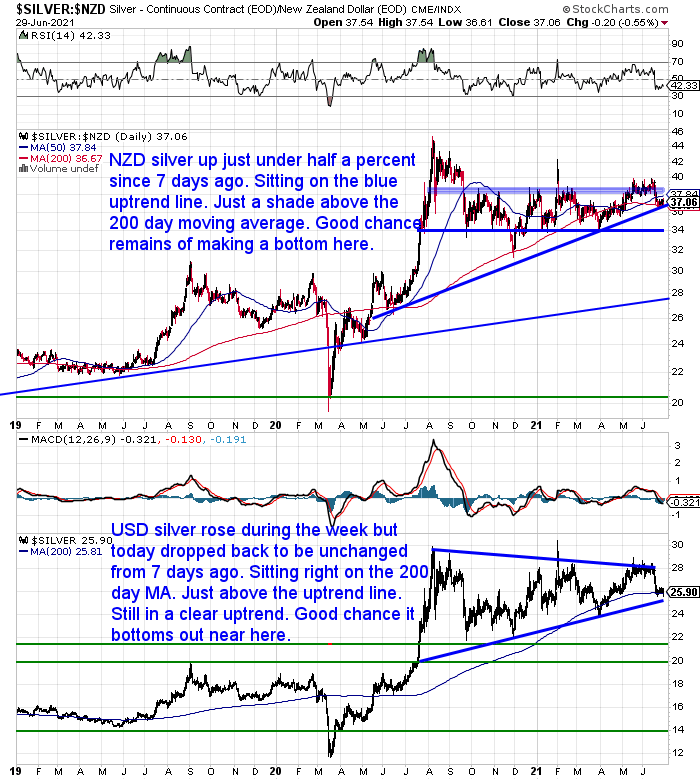 NZ Dollar Down About 30 Basis Points
The New Zealand dollar was down about 30 basis points from 7 days ago. This fall of just under half a percent was what pushed the local NZ silver price up. The Kiwi is back under the 200 day moving average, but up slightly from recent lows.
Our best guess is that the NZ Dollar continues to trade in this wide sideways range.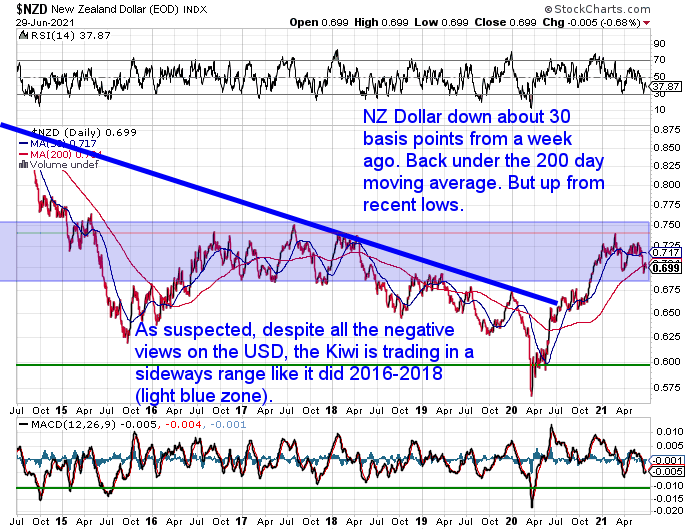 Need Help Understanding the Charts?
Check out this post if any of the terms we use when discussing the gold, silver and NZ Dollar charts are unknown to you:
Continues below
—– OFFER FROM OUR SISTER COMPANY: Emergency Food NZ —–
NEW: Certified Organic Long Life Emergency Food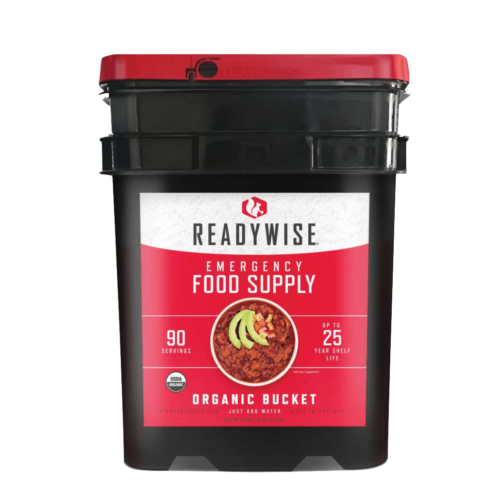 This easy to carry bucket has 90 servings of organic breakfasts and mains
Free Shipping NZ Wide
Get Peace of Mind For Your Family NOW….


—–
Imported Gold / Silver vs Local NZ Gold / Silver: Which Should I Buy in 2021?
A recent question received from a prospective buyer was:
"How reputable is NZ gold compared to overseas brands (provenance and resale, for example) and what is the best size to purchase – 1oz, 10oz or 1kg?"
These are both common questions for the first time buyer to consider.
We cover this in detail in the below article. But in a nutshell our view would be, overseas gold is worth considering if you think you might eventually want to sell it overseas. As locally refined gold might not be so recognisable offshore.
As we say in the article if unsure, consider getting some of each. Here's what's also covered:
The 3 Main Differences Between PAMP/Imported Gold/Silver and Local Gold and Silver
June 2021 Update: PAMP Silver Not Currently Available. Here's an Alternative
How to Decide Between PAMP Bullion Bars and Local Bullion Bars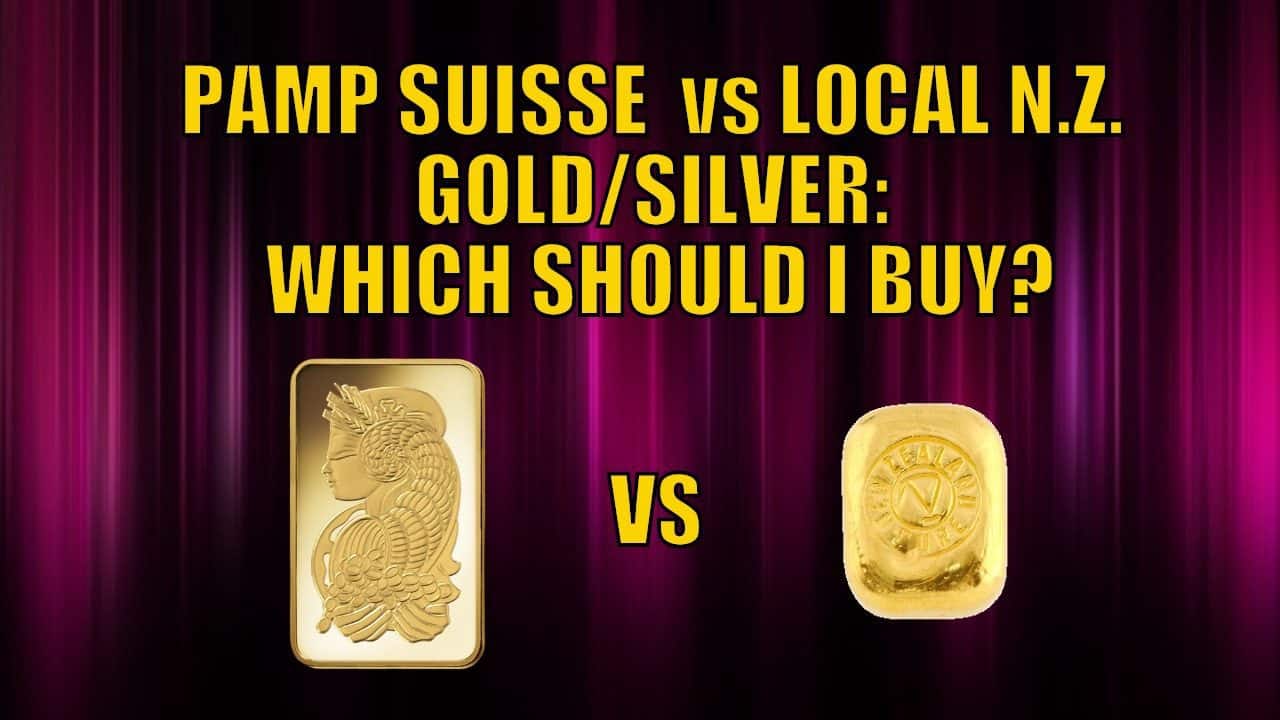 As for size we cover the various pros and cons of that in the below article. In particular check out the section headed: What Size Gold Bar Should I Buy?
What Type of Gold Bar Should I Buy? The Ultimate Guide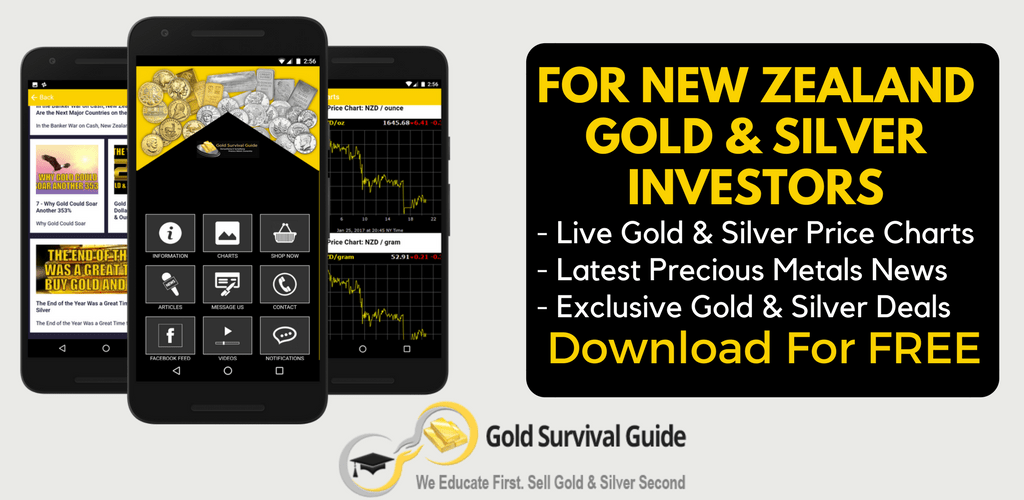 RBNZ 3rd in List of Central Banks Holding Sovereign Bonds
Goldman this week highlighted the "mightiest owner" of government bonds is… no surprise… central banks.
The first chart shows "Central bank assets as a share of GDP". The Bank of Japan is still the leader by far. But the likes of the US Fed, Bank of England and ECB have all jumped sharply over the past year.
The second chart shows "Central bank ownership of sovereign bonds, current vs. 1y ago".
The RBNZ is a stand out on this chart. Check out how the RBNZ fares compared to a year ago! From zero to around 40% ownership of NZ government bonds. 3rd highest on the list behind Sweden and Japan.
To explain further, that means the reserve bank now owns 40% of the NZ government bonds. A greater percentage than many other countries. Considering we started from zero just over a year ago, that is quite an achievement!
However yesterday the following appeared on the Herald website. It's behind their paywall so we have only read the intro which is shown below:
Reserve Bank of NZ could soon stop buying Govt bonds
"The Reserve Bank, which has been buying government bonds at the rate of $200 million a week, might stop buying them altogether in the coming months, BNZ interest rate strategist Nick Smyth reckons."
As we have said before, we find it hard to see how the RBNZ will be able to stop buying bonds, when that is what is keeping interest rates low. Debt levels will have risen sharply, as more people buy more housing, and as house prices have also jumped sharply.
So it will be interesting to see if the RBNZ is prepared to let interest rates rise naturally. We have our doubts. We'd expect even bigger bubbles to get blown yet.
Your Questions Wanted
Remember, if you've got a specific question, be sure to send it in to be in the running for a 1oz silver coin.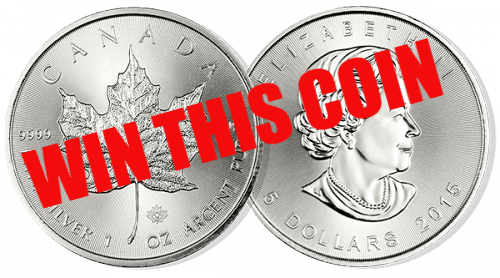 Central Banks Are Trapped
The same issue will face central banks pretty much the world over. Societe Generale strategist Albert Edwards explains why he thinks the US central bank will be unable to tighten:
Fed is trapped
FOMC's latest market rout have left many scratching their heads. The hawkish meeting delivered some brutal moves across assets, but far from what we saw during the 2013 taper tantrum, but as Albert Edwards writes, "it demonstrates the market's sensitivity to the Fed's intentions".

Edwards asks himself;

"Maybe it now realises that a Fed tightening cycle is nigh on impossible?"

So why did the bond market rally? Edwards conclusion is basically that the bond market rallied because they know that Fed easy money comes at a heavy price. Central banks have become slaves to the bubbles that they blow – the markets quickly forcing a reversal of any tightening."

Let's see if this time will be different or not…as one thing is sure, Fed is trapped and some bubbles are substantial…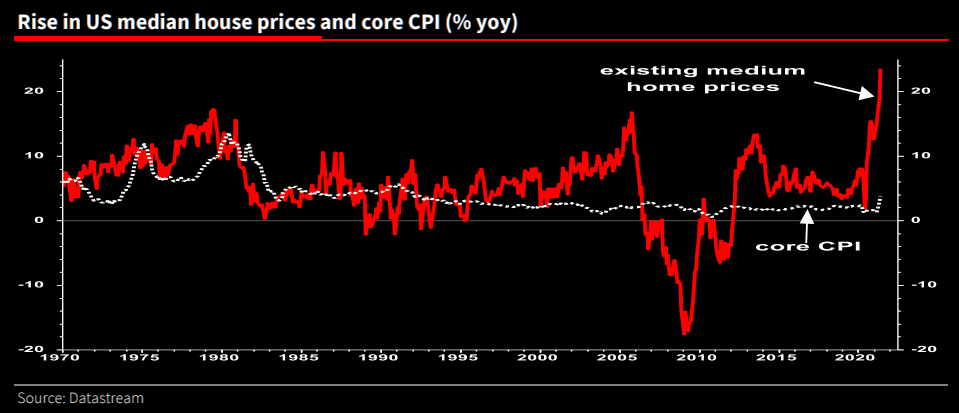 To our untrained eyes, it seems the RBNZ is likely to be in a very similar position. But we are not bank analysts…
Contrarian Indicator Continues
Our favourite contrarian indicator continues to flash buy. That is we are still seeing very little interest in buying precious metals. Despite what looks to us like a very good buying zone. Most people like to buy consumer goods on sale. Whereas investments they like to buy after they've gone up in price.
But if you want to be a contrarian we do have more silver available again at last.
Local Silver Bars Available Again
We have some local silver bars available again. Local suppliers finally have 1kg silver bars available, on back order with a 10-15 day wait. Along with local silver 5oz bars, we also now have 10 oz bars and 500g local silver bars. Limited stock but available now. The 500g bars are not yet on the website. So phone or email for a quote for those.
We currently have ABC serial numbered 1kg bars on a 2 week back order. These are actually cheaper than comparable bars we've seen advertised lately in the USA. So silver down under is well priced globally at the moment.
Also now in stock are 10oz ABC silver bars and on back order 500g ABC silver bars. Phone or email to order them.
Phone: 0800 888 GOLD ( 0800 888 465 ) (or +64 9 2813898)
or Shop Online with indicative pricing
— Prepared for the unexpected? —
Here's how to always have clean fresh drinking water on hand.
The Sport Berkey Water Filter Bottle – $69 Delivered
Ideal for travel. Driving, camping, backpacking.
Free Shipping NZ Wide.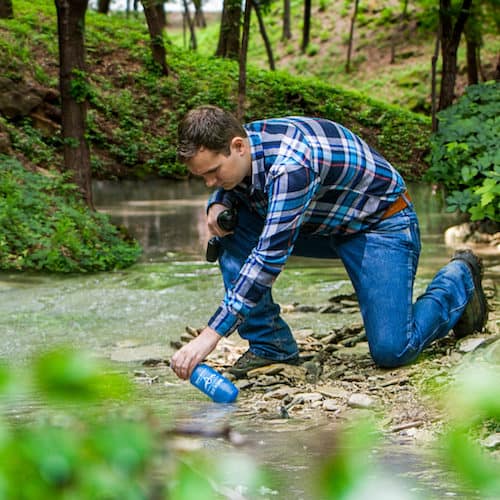 —–
This Weeks Articles:
Thu, 24 Jun 2021 3:33 AM NZST
Prices and Charts Looking to sell your gold and silver? Visit this page for more information Buying Back 1oz NZ Gold 9999 Purity $2436 Buying Back 1kg NZ Silver 999 Purity $1143 Gold Breaks Down From Sideways Consolidation Gold in New Zealand Dollars is down almost 3% from 7 days ago. Breaking down at last […]
The post It's Not Just the Charts Saying Gold May Be Ready to Bounce appeared first on Gold Survival Guide.
Wed, 16 Jun 2021 11:31 AM NZST
Prices and Charts Looking to sell your gold and silver? Visit this page for more information Buying Back 1oz NZ Gold 9999 Purity $2514 Buying Back 1kg NZ Silver 999 Purity $1212 Boring Sideways Trading Continues in Gold The sideways consolidation around $2600 continues in NZD gold. The price did dip lower over the past […]
The post Why Even if Inflation is "Transient" It Won't Be. Huh? appeared first on Gold Survival Guide.
As always we are happy to answer any questions you have about buying gold or silver. In fact, we encourage them, as it often gives us something to write about. So if you have any get in touch.
Phone: 0800 888 GOLD ( 0800 888 465 ) (or +64 9 2813898)
or Online order form with indicative pricing
---
---
---
Note:
Prices are excluding delivery
1 Troy ounce = 31.1 grams
1 Kg = 32.15 Troy ounces
Request special pricing for larger orders such as monster box of Canadian maple silver coins
Lower pricing for local gold orders of 10 to 29ozs and best pricing for 30 ozs or more.
Foreign currency options available so you can purchase from USD, AUD, EURO, GBP
Plus we accept BTC, BCH, Visa and Mastercard
Note: For local gold and silver orders your funds are deposited into our suppliers bank account. We receive a finders fee direct from them. Pricing is as good or sometimes even better than if you went direct.


---
Can't Get Enough of Gold Survival Guide?
If once a week isn't enough sign up to get daily price alerts every weekday around 9am Click here for more info
---
---
The Legal stuff – Disclaimer:
We are not financial advisors, accountants or lawyers. Any information we provide is not intended as investment or financial advice. It is merely information based upon our own experiences. The information we discuss is of a general nature and should merely be used as a place to start your own research and you definitely should conduct your own due diligence. You should seek professional investment or financial advice before making any decisions.
Copyright © 2020 Gold Survival Guide.
All Rights Reserved.