Prices and Charts

---
Looking to sell your gold and silver?
Buying Back 1oz NZ Gold 9999 Purity
$n/a
Buying Back 1kg NZ Silver 999 Purity
$n/a
---
NZD Gold Pulling Back from Recent All Time High
NZD gold has pulled back around 6% from last week. It briefly made a new all time high at $2900. But is now back below $2700.
We could see it dip down to the rising trendline at $2550 yet. That would be a 50% retracement of the run higher this year. But with what is going on there are no guarantees.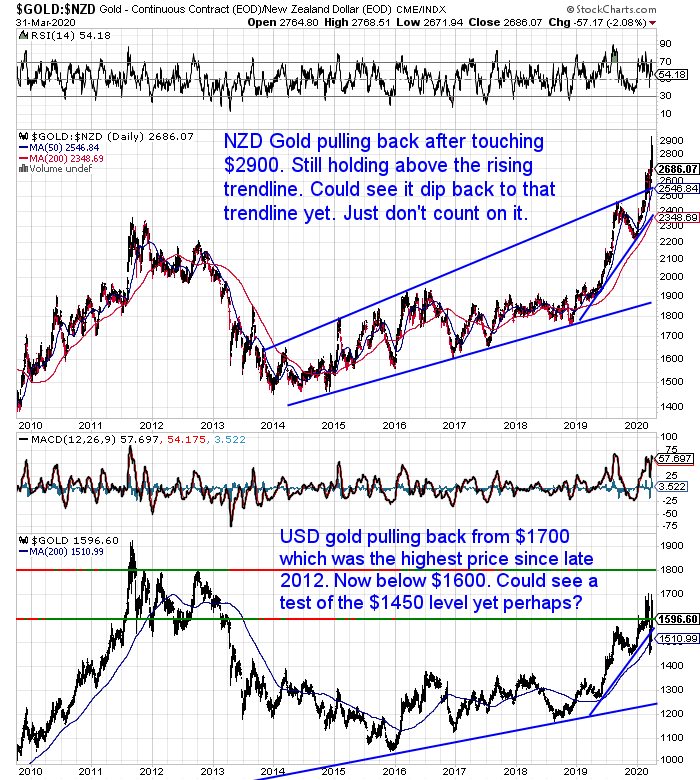 Silver – Outperforming Gold This Week
Silver has out-performed gold over the past week. It had plunged down to touch the long term uptrend line. Then bounced back sharply to recoup most of those losses. In the past few days silver has dipped lower again. Any further drops look like a buying opportunity.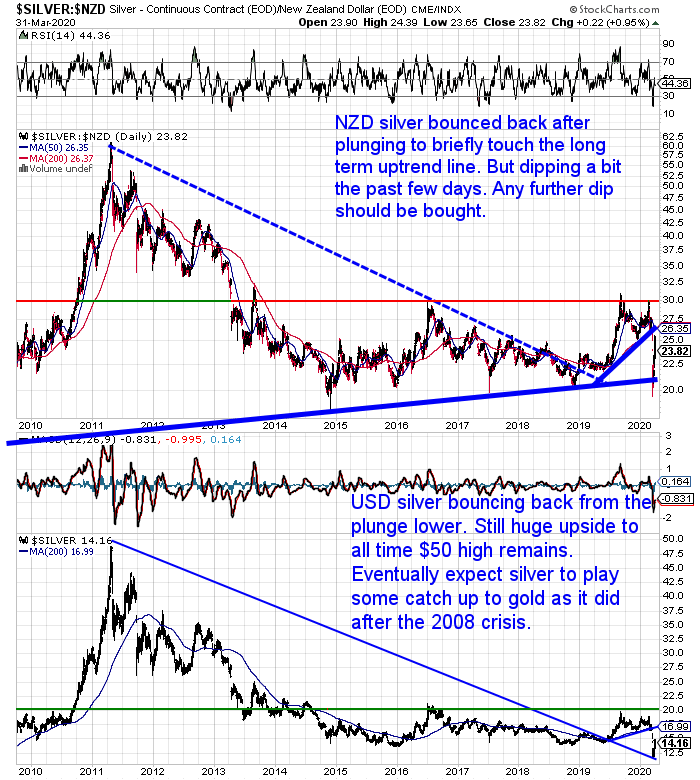 Kiwi Dollar Bouncing Back
The NZ Dollar has bounced back almost 2% from a week ago. Having gotten as low as 0.55, it is now just under 0.60 again. It's anyone's guess whether that is as low as we go. But there is not much support before the 2009 lows just under 0.50.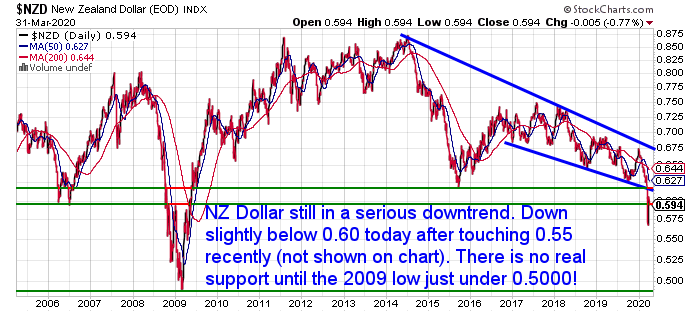 Need Help Understanding the Charts?
Check out this post if any of the terms we use when discussing the gold, silver and NZ Dollar charts are unknown to you:
Continues below
—– OFFER FROM OUR SISTER COMPANY: Emergency Food NZ —–
Here's how to always have clean fresh drinking water on hand.
The Sport Berkey Water Filter Bottle – $69 Delivered
Ideal for travel. Driving, camping, backpacking.

Free Shipping NZ Wide.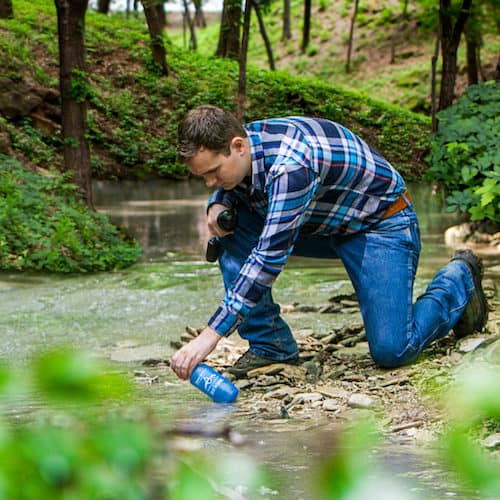 Dow Gold Ratio: How Does Gold Compare to Shares For the Past 100 Years? Where to From Here?
Global sharemarkets have taken a real beating the past few weeks. So we thought it worthwhile checking in on the DOW/Gold ratio.
The chart of this measure of the US stock market in ounces of gold is very illuminating.
You'll see that even with the recent plunge, it's likely sharemarkets have a way to fall yet…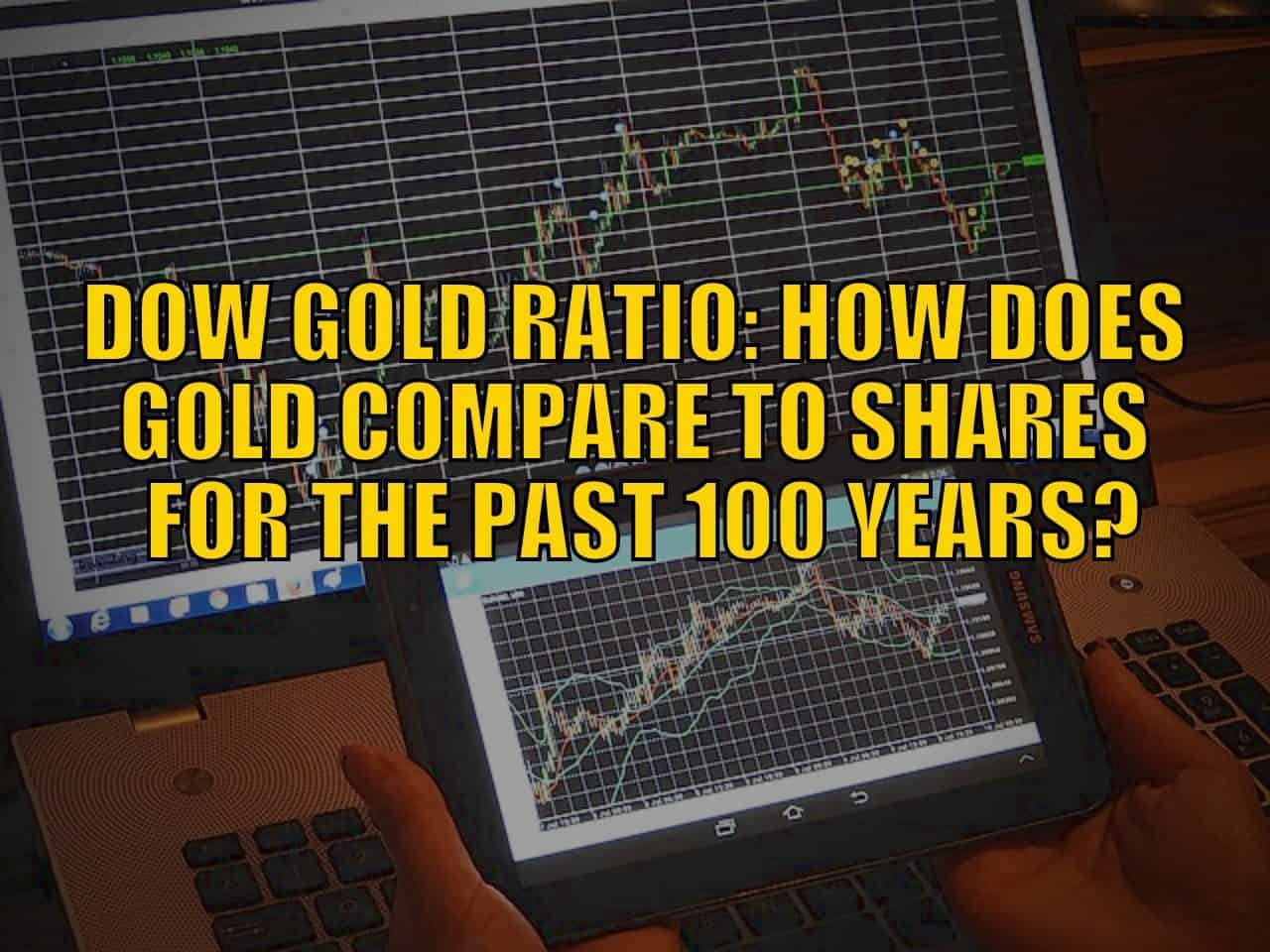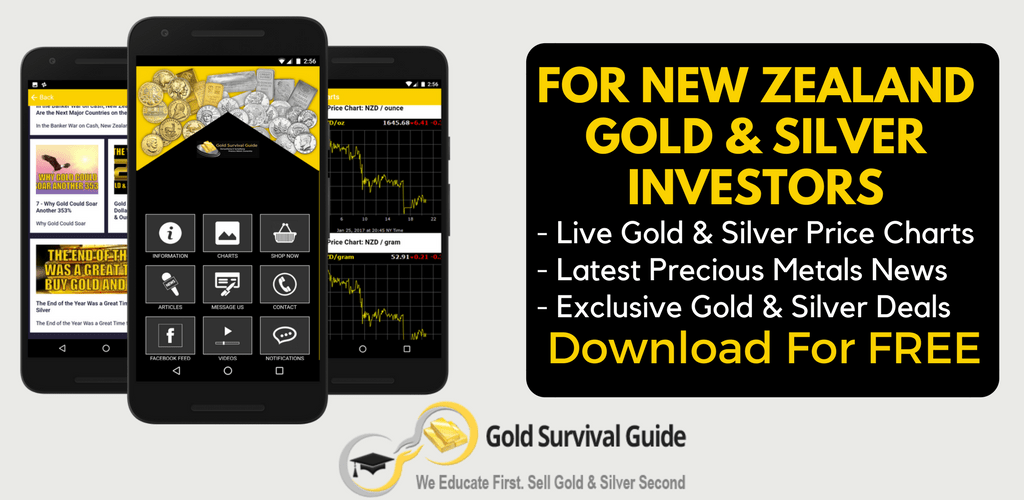 Update on Bullion in New Zealand Post Lock Down
Here's an update of where things are at post lockdown in terms of gold and silver in New Zealand. Including what is available to purchase currently. Please get in touch with us if you'd like a quote.
Restrictions on NZ Bullion Refiners
Local bullion producers are unable to refine gold and silver. They also can't dispatch any products out. So any orders received but not shipped out before the level 4 lockdown will remain with the local supplier. Rest assured they are securely stored and fully insured.
We continue to be able to trade online and by phone. Although there are limited products available. Due to the above restrictions and also to the high demand that preceded the lockdown, which cleared out the stocks of physical gold and silver worldwide. So there will be delays with any orders made as stated below.
Limited Stock Available
There are also many mints and refineries across the planet that have been closed due to COVID19. Further reducing stocks.
Our offshore suppliers have limited products available. However one continues to refine and has been officially declared a Critical Manufacturing Facility by the US Federal Government and essential to continue production based on their contracts and products.  They are producing silver products that are directly being used for COVID-19 response in Italy.
Your Questions Wanted
Remember, if you've got a specific question, be sure to send it in to be in the running for a 1oz silver coin.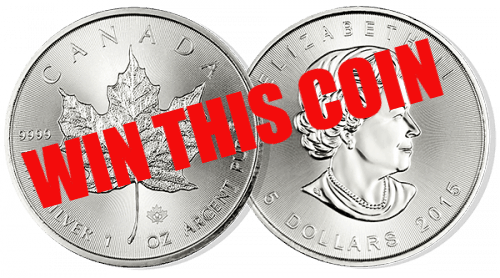 Local Gold and Silver Bars
We can lock prices in for local gold and silver bars. However there is a 12+ week delay on delivery due to the lock down and demand that needs to be fulfilled from pre-lockdown.
Imported Bullion
We have monster boxes of 2018 Fiji Pacific Dollar 1 oz Silver Coins. These are the only 1oz silver coins we have been able to find that aren't in multiple month back order. 4-5 weeks to be delivered to New Zealand
999 Fine Silver
Legal Tender in Fiji
Maximum Mintage: 250,000
Sealed in Tubes
Diameter: 39mm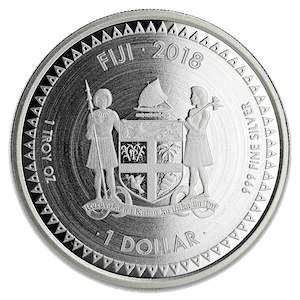 There is only a 5-10 day delay for gold products to be dispatched from our offshore supplier. So orders should be in New Zealand in 3-4 weeks. The only unknown currently is whether the likes of Fedex and UPS can deliver to your door. Or whether imported bullion will instead be held at their secure depots until level 4 restrictions are lifted.
The crazy rush has died down somewhat. So if you missed getting a quote in the previous week or 2, please get back to us now with what you'd like.
Let us know what you are after and how much you are looking to spend and we can recommend what products are available.
Phone: 0800 888 GOLD ( 0800 888 465 ) (or +64 9 2813898)
or Shop Online with indicative pricing
— Prepared for the unexpected? —

Never worry about safe drinking water for you or your family again…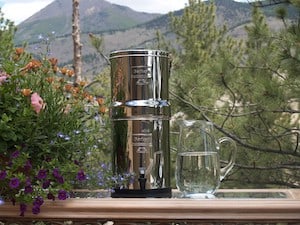 The Berkey Gravity Water Filter has been tried and tested in the harshest conditions. Time and again proven to be effective in providing safe drinking water all over the globe.
This filter will provide you and your family with over 22,700 litres of safe drinking water. It's simple, lightweight, easy to use, and very cost effective.
Royal Berkey Water Filter
—–
This Weeks Articles:
Wed, 25 Mar 2020 1:06 PM NZST
Impacts of The Lock Down. Volatility Continues. Physical Gold & Silver Shortage in NZ and Everywhere?  Here's an update on what has been happening in the world of precious metals… If you usually get our daily price alert, sorry for the lack of alerts the past 2 days. It has been all hands on deck to […]
The post Impacts of Lock Down on NZ bullion market appeared first on Gold Survival Guide.
Wed, 18 Mar 2020 11:56 AM NZST
Prices and Charts Looking to sell your gold and silver? Visit this page for more information Buying Back 1oz NZ Gold 9999 Purity $2481 Buying Back 1kg NZ Silver 999 Purity $642 Gold Down – But Not Much In NZ Dollars Gold followed everything else lower this past week. Although not by as much as […]
The post RBNZ Joins the Fed in the Race to The Bottom! appeared first on Gold Survival Guide.
As always we are happy to answer any questions you have about buying gold or silver. In fact, we encourage them, as it often gives us something to write about. So if you have any get in touch.
Phone: 0800 888 GOLD ( 0800 888 465 ) (or +64 9 2813898)
or Online order form with indicative pricing
---
---
---
Note:
Prices are excluding delivery
1 Troy ounce = 31.1 grams
1 Kg = 32.15 Troy ounces
Request special pricing for larger orders such as monster box of Canadian maple silver coins
Lower pricing for local gold orders of 10 to 29ozs and best pricing for 30 ozs or more.
Foreign currency options available so you can purchase from USD, AUD, EURO, GBP
Plus we accept BTC, BCH, Visa and Mastercard
Note: For local gold and silver orders your funds are deposited into our suppliers bank account. We receive a finders fee direct from them. Pricing is as good or sometimes even better than if you went direct.


---
Can't Get Enough of Gold Survival Guide?
If once a week isn't enough sign up to get daily price alerts every weekday around 9am Click here for more info
---
---
The Legal stuff – Disclaimer:
We are not financial advisors, accountants or lawyers. Any information we provide is not intended as investment or financial advice. It is merely information based upon our own experiences. The information we discuss is of a general nature and should merely be used as a place to start your own research and you definitely should conduct your own due diligence. You should seek professional investment or financial advice before making any decisions.
Copyright © 2019 Gold Survival Guide.
All Rights Reserved.