Prices and Charts

---
Looking to sell your gold and silver?
Buying Back 1oz NZ Gold 9999 Purity
$2017
Buying Back 1kg NZ Silver 999 Purity
$707
---
Gold Consolidation Continues
As we noted last week, gold continues to surprise by holding up so well.
After the strong run higher we would have expected a larger correction by now. Instead gold in NZ dollars is holding around the $2100 level.
It could continue to do this for a little longer instead of a further pullback. Any drop lower from here is likely a buy the dip opportunity now that gold is in the accension again.
USD gold is also holding above the $1400 mark. Looking strong.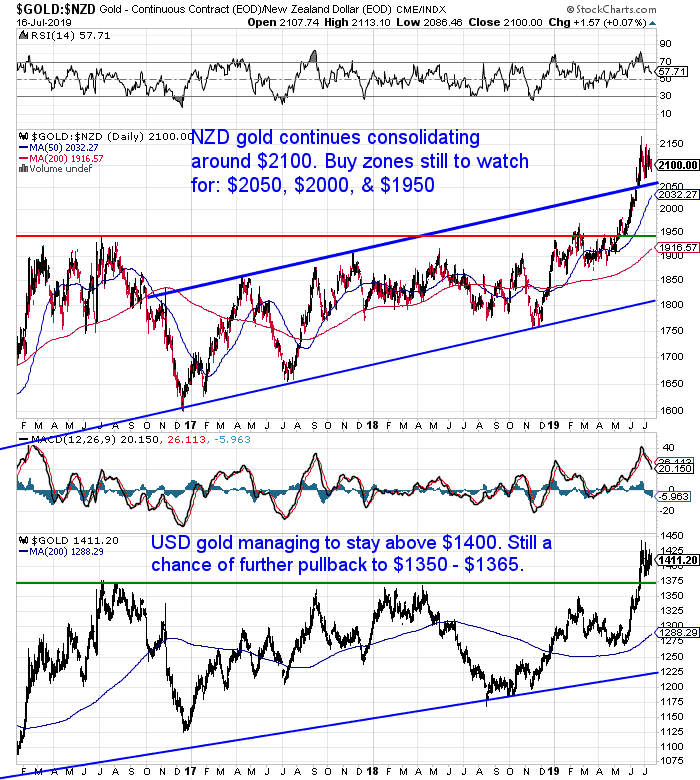 It's impossible to say what the price will do in the shorter term. However in the longer term we do look set up for much higher prices ahead. For more on this see: USD Gold Breakout – 6 Year High Above $1400 – What Happens Now? 
Silver Moving Higher
While gold consolidates silver has started to move higher.
In NZD dollars it is once again above the multiyear downtrend line. Also close to the $23.50 horizontal resistance line which it hasn't been above in over a year.
Importantly today USD silver also has moved above the multiyear downtrend line (see lower half of the chart below).
So could this finally be the breakout beginning for silver too?
Now that gold has broken out, it has to happen sooner or later for silver too.
We'd want to see it rise a little higher to confirm this. First above NZ$23.50 and then also $25.00. This would create a series of "higher highs" and would confirm the breakout.
While in USD terms watch for US$16.25 and US$17.50.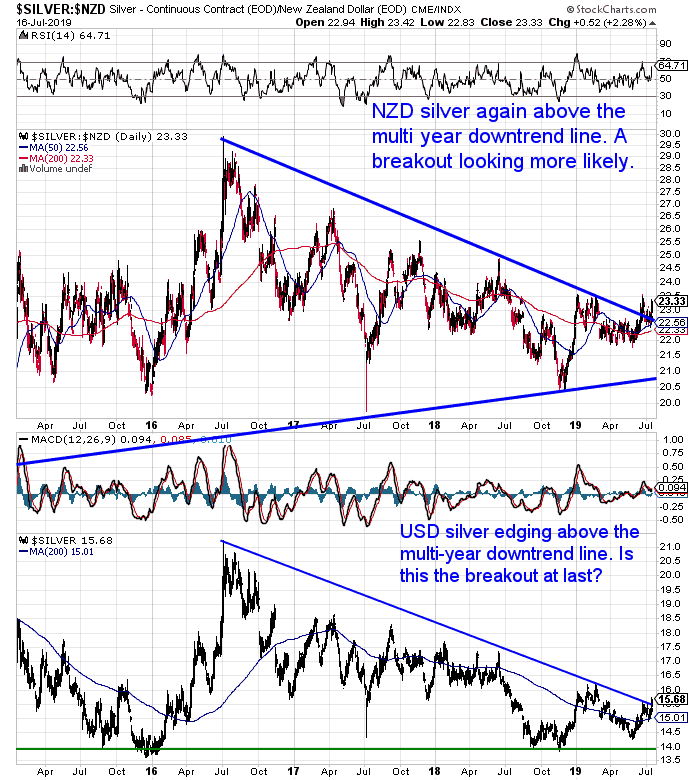 The New Zealand Dollar rose strongly this week. Up almost 1.5%. But so far it still hasn't managed to get above the 0.67 resistance line.
We continue to believe the NZD/USD exchange rate will have less impact on prices here in New Zealand than the metals prices themselves.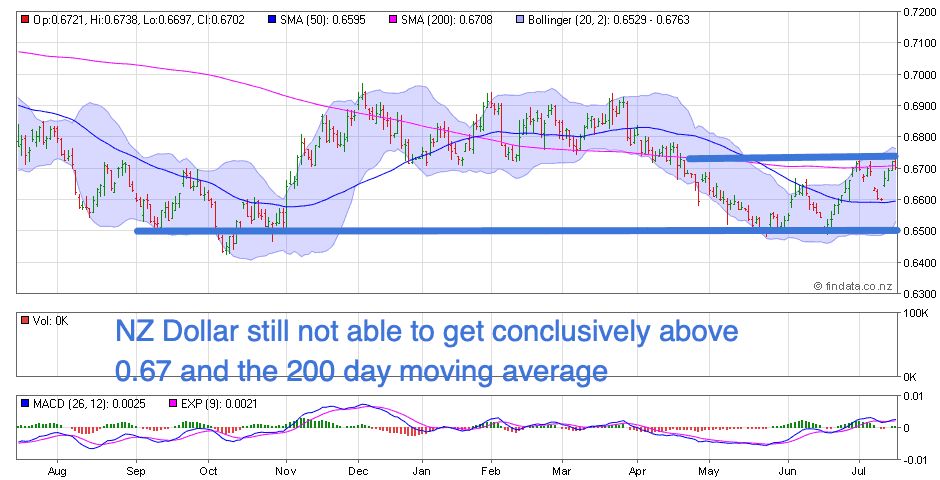 Need Help Understanding the Charts?
Check out this post if any of the terms we use when discussing the gold, silver and NZ Dollar charts are unknown to you:
Continues below
—– OFFER FROM OUR SISTER COMPANY: Emergency Food NZ —–
Preparation also means having basic supplies on hand.
Are you prepared for when the shelves are bare?
For just $240 you can have a 56 serving emergency food supply.
Free Shipping NZ Wide.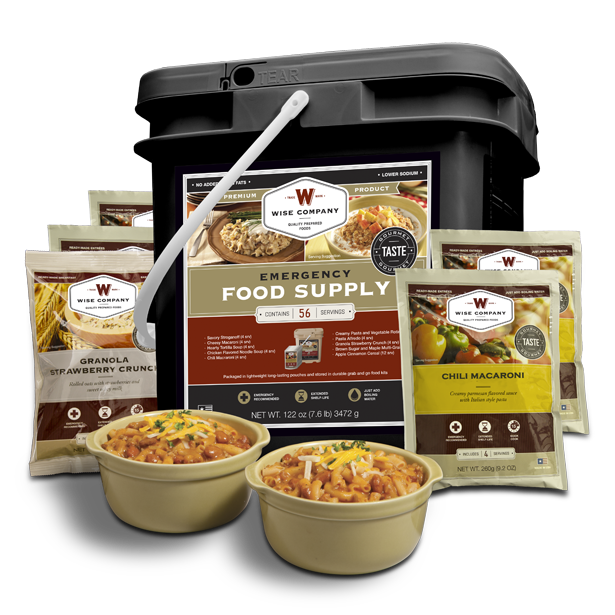 Smaller Emergency Food Packs Now Available.
Has the Silver Breakout Started?
As noted in our charts silver might just be starting to break out.
We've read a few things on this topic this week that are worth checking out.
This post from the SRSROCCO Report yesterday looks quite timely given the move higher today…
THE SILVER PRICE: Setting Up For A Breakout?
After silver has gone sideways to down for so long, what might be causing the price to rise now?
Alisdair Macloed has conducted some really interesting analysis of the silver futures market.
If you're new to the topic it might be worth your while to first check out our Beginners Guide to the Gold and Silver Commitment of Traders (COT) Report.
Anyway the gist of the article is that he believes the silver futures data shows that 1 of the 8 large traders is accumulating long positions in silver. These are sizeable and highly unusual. In fact the net long position of the 4 largest positions is at a record high.
He believes this large trader is a bullion bank likely acting on behalf of China.
"The next largest 4 traders can also be calculated by taking the concentration ratios of the eight largest and subtracting the four largest. It turns out, as one would expect when gold is very overbought, the silver positions of the next largest four at net short 40,305 contracts are close to a record short. The second four see prices have hardly moved, and the speculators in the Managed Money category are only moderately long. Despite their individual short positions, they don't realise they are in acute danger of being victims of a major bear squeeze.
They appear to be blissfully unaware that they are as a group short to a very larger buyer in their own ranks."
He concludes:
"The message for silver investors is seven of the eight largest traders appear to have become complacent. If China is the whale in the market, then discovery could be a very painful process for them. Its unfolding could be dramatic, likely to coincide with the next move upwards in the gold price."
Check out the full post here: A Whale Is Accumulating Silver Futures
Mike Maloney has done a very good job of explaining this set up with a series of excellent charts. So we'd recommend if you don't read Alisdair Macleod's post to watch this video instead:
What is Up With the Silver Market? Who Is the Whale?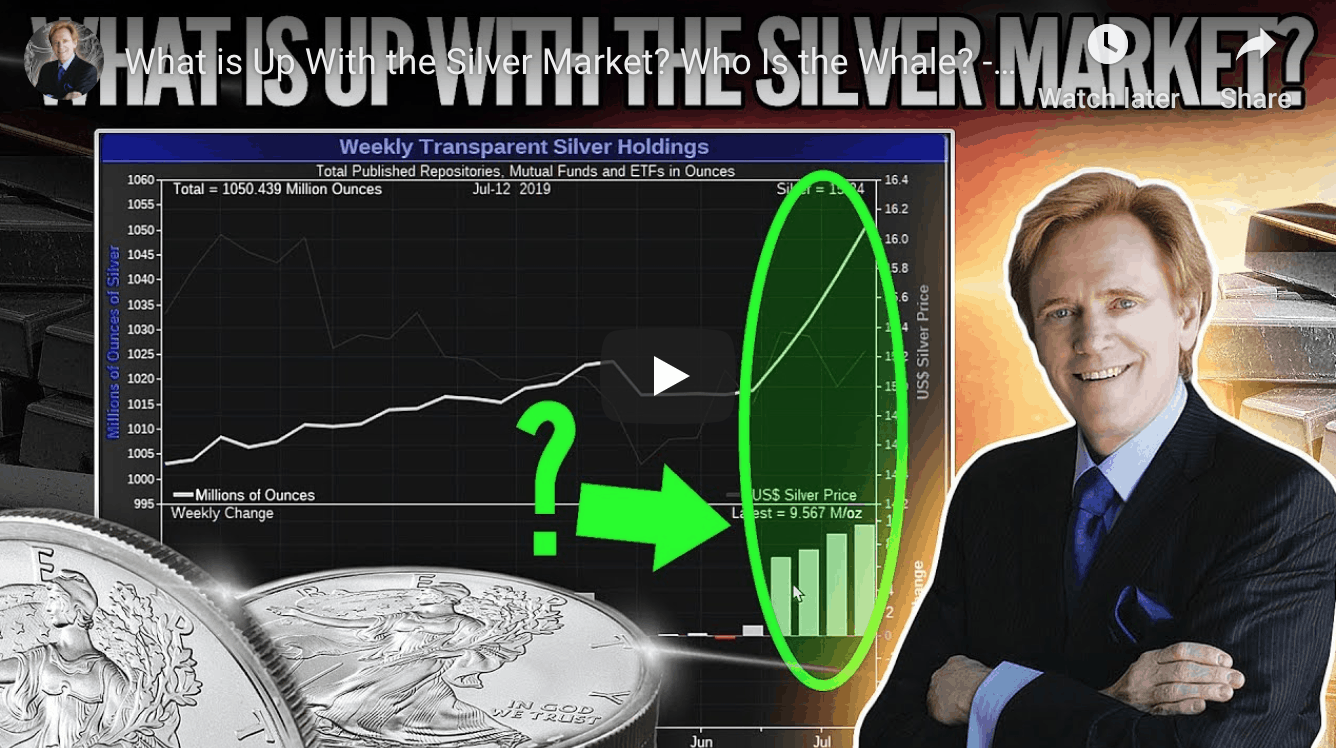 If this really is the start of a silver breakout, and if Macleod is right about these long positions and who holds them, then we could indeed be about to witness a substantial move in silver.
Gold Ratios Update: Dow/Gold, NZ Housing to Gold, & Gold/Silver Ratio – July 2019
With the price of gold recently moving higher, it's time for another updated look at a number of gold and silver charts and gold ratios including:
Shares versus Gold Ratio
Gold Silver Ratio
Housing to Gold Ratio
These help us value gold versus a variety of other assets. The latest numbers indicate gold is starting to outperform the likes of shares and property…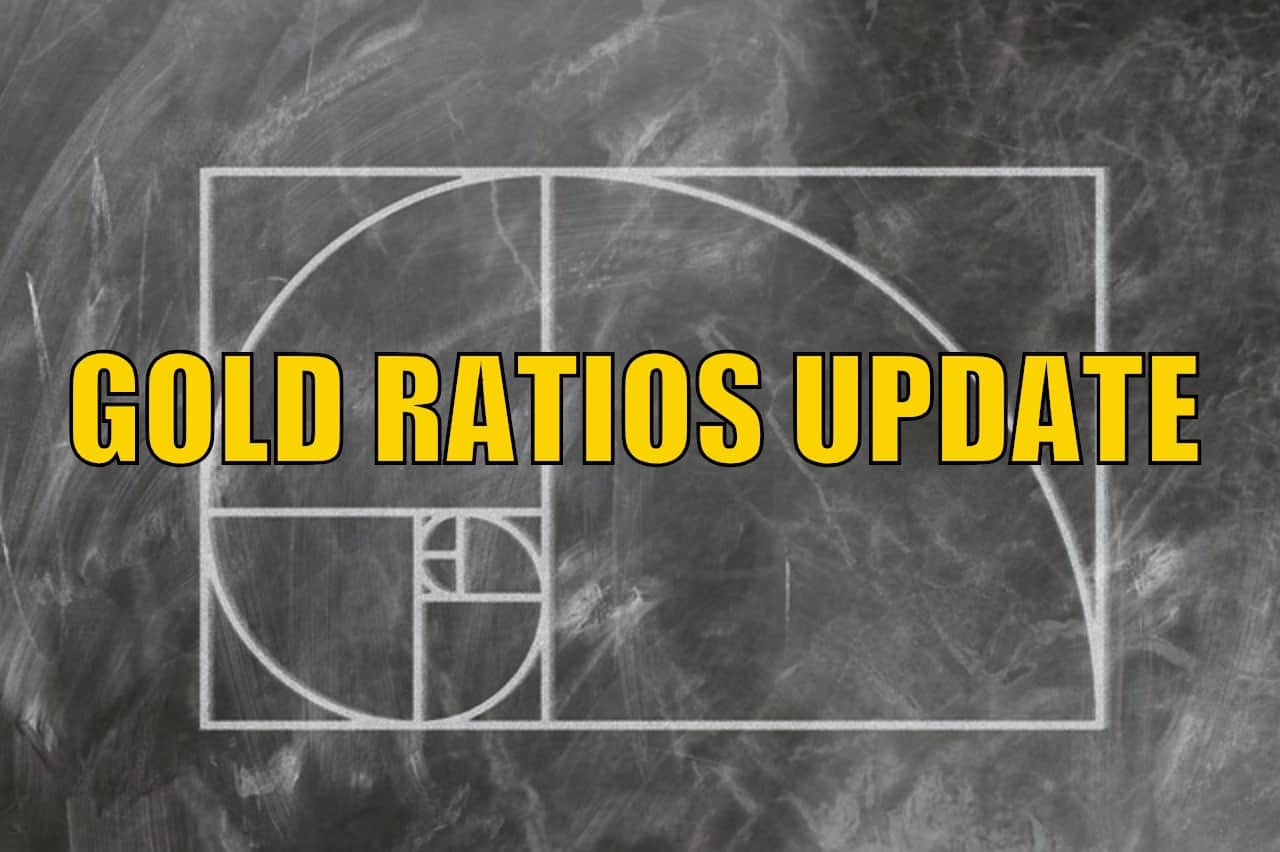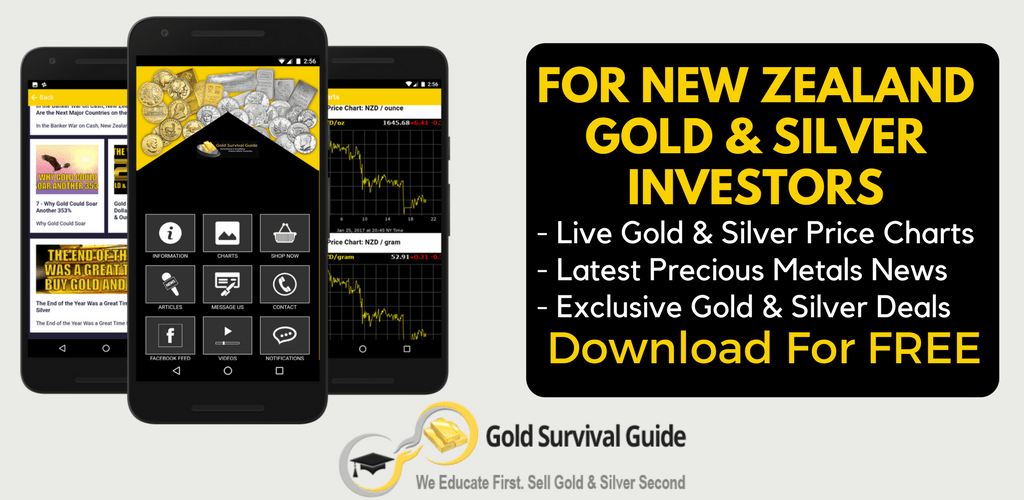 Your Questions Wanted
Remember, if you've got a specific question, be sure to send it in to be in the running for a 1oz silver coin.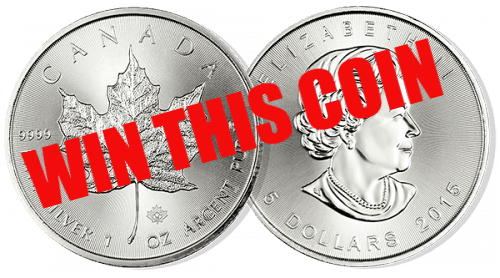 Should I Buy Gold Today or Wait? 6 Factors to Consider
A common problem with new buyers of gold and silver is that of over analysing. Trying to assess all the factors that might affect the price of gold. Trying to determine when the price will rise and therefore when to buy.
If that sounds like you then this article is for you…
There are 6 factors that we consider such as:
How Precious Metals Can Rise Without a Crisis
Inflation vs Deflation?
Consider the Psychology of Buying Gold
What Might Happen in the US?
Why You Shouldn't Bet on the Bond Market Falling Over yet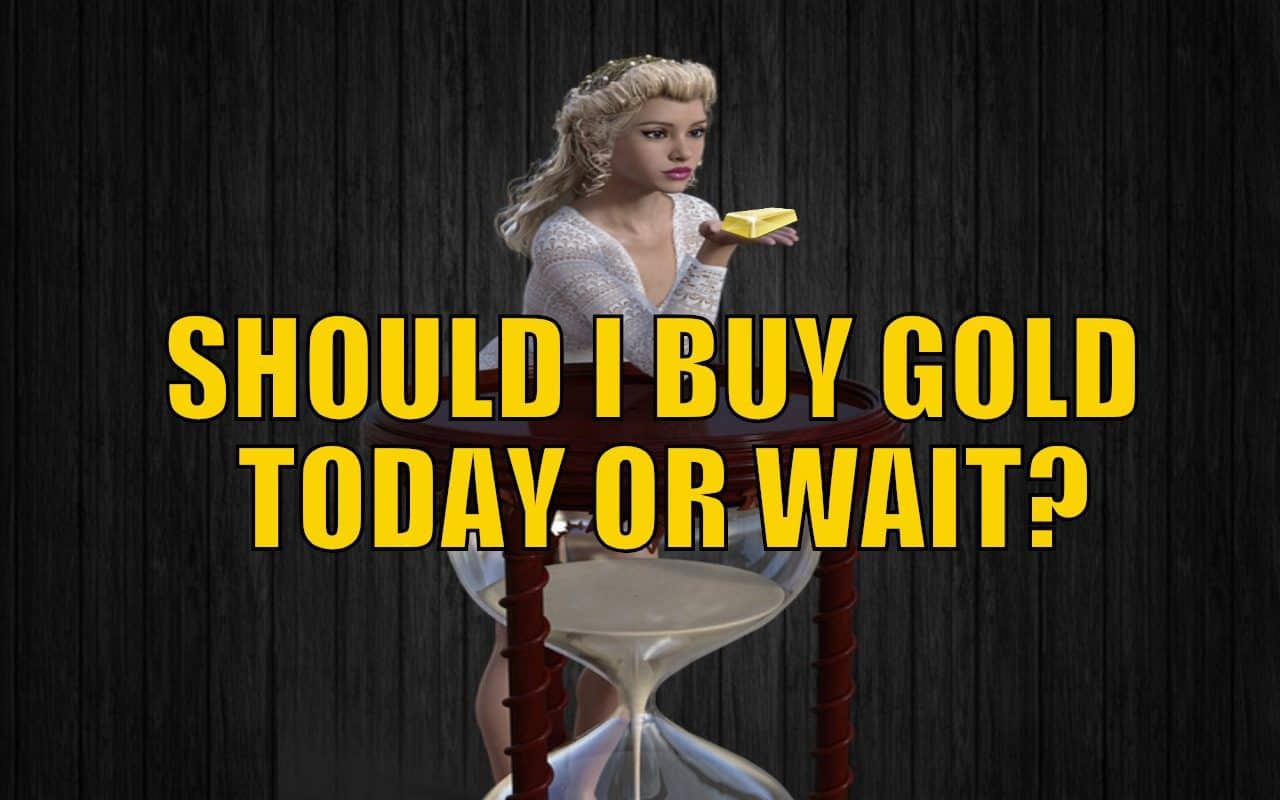 It's looking like moves higher in gold and silver are on the horizon. But you need to have a position to benefit.
Get in touch if you have any questions whatsoever.
The current deal on 5oz Perth Mint gold bars for less than local gold is hard to beat.
Email: 

[email protected]

Phone: 0800 888 GOLD ( 0800 888 465 ) (or +64 9 2813898)
or Shop Online with indicative pricing
— Prepared for the unexpected? —

Never worry about safe drinking water for you or your family again…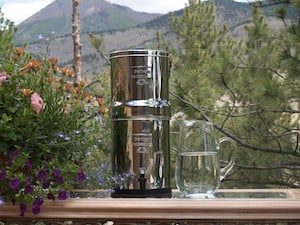 The Berkey Gravity Water Filter has been tried and tested in the harshest conditions. Time and again proven to be effective in providing safe drinking water all over the globe.
This filter will provide you and your family with over 22,700 litres of safe drinking water. It's simple, lightweight, easy to use, and very cost effective.
Royal Berkey Water Filter
—–
This Weeks Articles:
Wed, 17 Jul 2019 10:38 AM NZST
Here's an excellent question from a reader which we received a few years ago. It's about whether to buy gold today or wait. Even though he asks whether the "powers that be" will let the stock market crash while Obama is in power, it's still relevant today. Why? Because it shows the things we think might […]
The post Should I Buy Gold Today or Wait? 6 Factors to Consider appeared first on Gold Survival Guide.
Fri, 12 Jul 2019 7:48 AM NZST
Prices and Charts Looking to sell your gold and silver? Visit this page for more information Buying Back 1oz NZ Gold 9999 Purity $2034 Buying Back 1kg NZ Silver 999 Purity $695 Everything in the Red This Week Our price change table above shows nothing but red this week. After such a strong run higher […]
The post Bank Economists Change Their Tune – Again appeared first on Gold Survival Guide.
As always we are happy to answer any questions you have about buying gold or silver. In fact, we encourage them, as it often gives us something to write about. So if you have any get in touch.
Email: 

[email protected]

Phone: 0800 888 GOLD ( 0800 888 465 ) (or +64 9 2813898)
or Online order form with indicative pricing
---
---
7 Reasons to Buy Gold & Silver via GoldSurvivalGuide

Today's Prices to Buy
1oz NZ 99.99% pure gold bar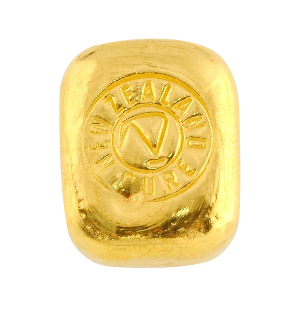 $2177
1kg NZ 99.9% pure silver bar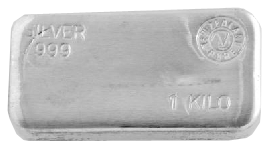 $815
(price is per kilo for orders of 1-24 kgs)
$810 
(price is per kilo only for orders of 25 kgs or more)
1oz PAMP Suisse 99.99% pure gold bar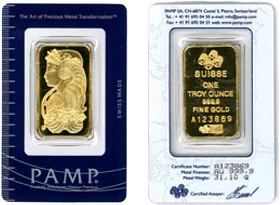 $2206
1kg PAMP 99.9% pure silver bar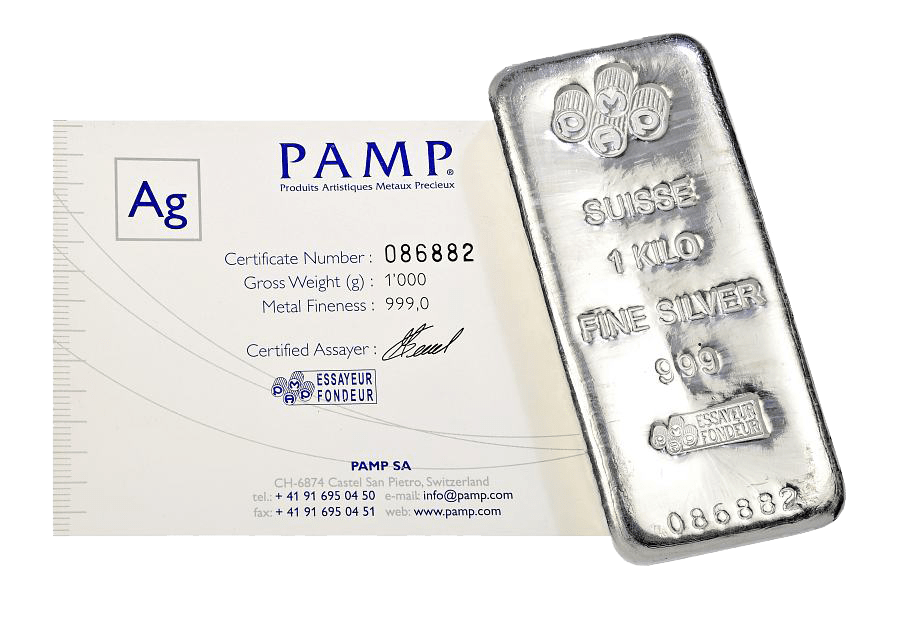 $865
1oz Canadian Gold Maple 99.99% pure gold coin (2019)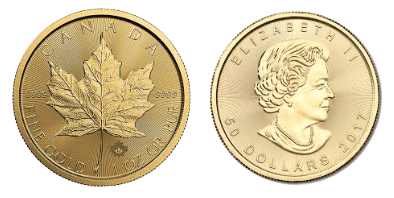 $2253
---
Note:
Prices are excluding delivery
1 Troy ounce = 31.1 grams
1 Kg = 32.15 Troy ounces
Request special pricing for larger orders such as monster box of Canadian maple silver coins
Lower pricing for local gold orders of 10 to 29ozs and best pricing for 30 ozs or more.
Foreign currency options available so you can purchase from USD, AUD, EURO, GBP
Plus we accept BTC, BCH, Visa and Mastercard
Note: For local gold and silver orders your funds are deposited into our suppliers bank account. We receive a finders fee direct from them. Pricing is as good or sometimes even better than if you went direct.


---
Can't Get Enough of Gold Survival Guide?
If once a week isn't enough sign up to get daily price alerts every weekday around 9am Click here for more info
---
---
The Legal stuff – Disclaimer:
We are not financial advisors, accountants or lawyers. Any information we provide is not intended as investment or financial advice. It is merely information based upon our own experiences. The information we discuss is of a general nature and should merely be used as a place to start your own research and you definitely should conduct your own due diligence. You should seek professional investment or financial advice before making any decisions.
Copyright © 2019 Gold Survival Guide.
All Rights Reserved.