Prices and Charts

---
Looking to sell your gold and silver?
Buying Back 1oz NZ Gold 9999 Purity
$2310
Buying Back 1kg NZ Silver 999 Purity
$818
---
Gold Jumping Sharply on Coronavirus Fears
NZD gold is up over 1% this week. And that is after pulling back today. It seems the fear of the spread of the coronavirus may be the cause of the jump.
Gold in NZ dollars is now back above the high reached in early January. If the fears are overblown we may see gold pull back again. Thereby filling the "gap up". That would be our guess. But the fear trade can often be much stronger than we'd think. As it stands we are not far off retesting the August 2019 all time high for gold in NZ dollars.
Whether it pulls back in the short term or not, we'd say that high is likely to be broken before too long regardless.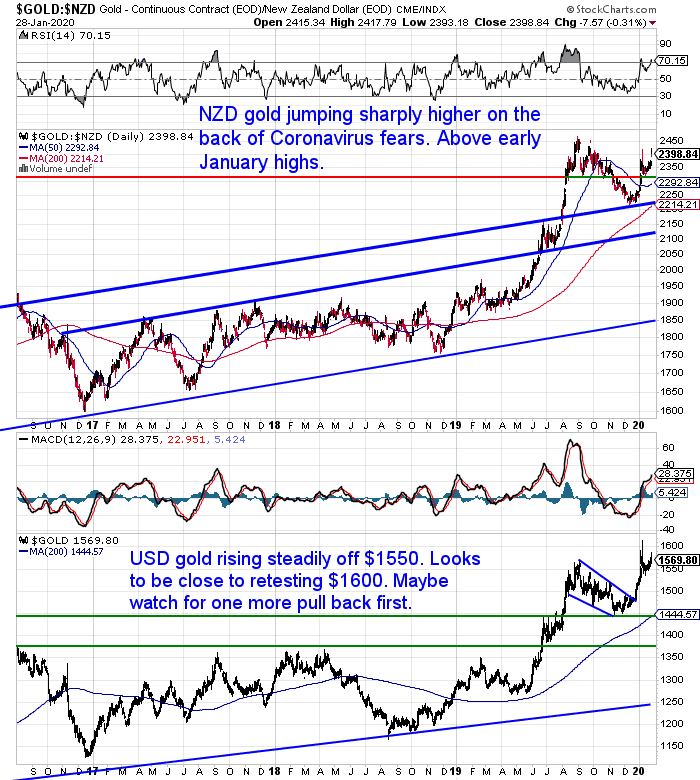 While Silver Drops
Meanwhile silver was following the "risk off" theme and followed global share-markets lower this week. Rather than moving higher with gold. So NZD silver is now retesting the upper trendline after the breakout from the bullish pennant formation.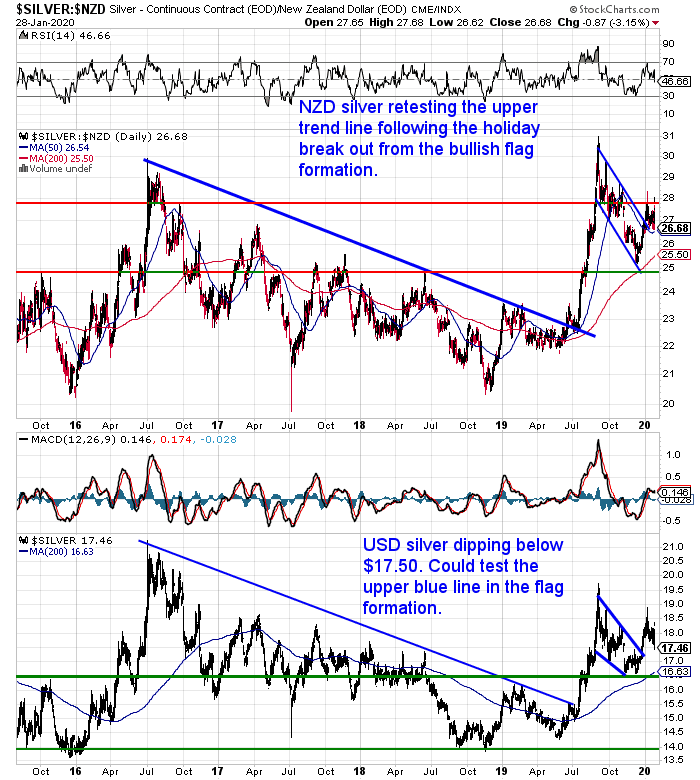 A Gold Silver Ratio High Today
This move lower for silver in comparison to gold has pushed the gold/silver ratio back up to 90. The highest it has been since mid 2019. This has us thinking (yes dangerous we know dear reader!). Could this be one of the times when the ratio peaks and silver bottoms?
Check out the chart below which points to this likely being the case. At some stage silver will play catch up to gold and the ratio will head higher. Meaning silver will gain much more than gold. This usually happens later in a bull market. So you have to get on board the silver train, and then wait patiently for it to leave the station!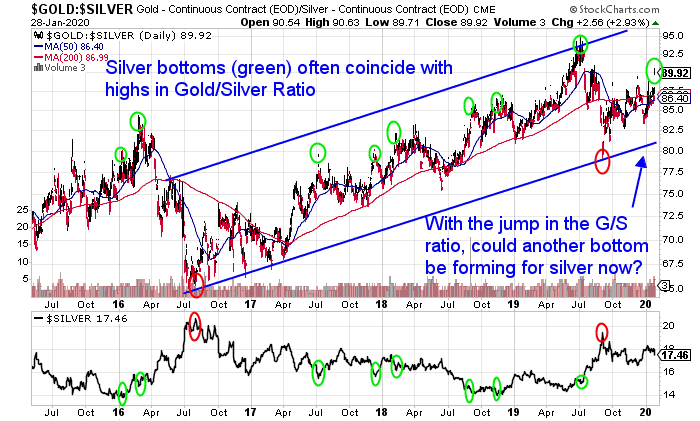 NZ Dollar Still Dropping
The New Zealand Dollar was down even further this week. But it now sits on the 200 day moving average (MA) and also the rising trendline (red). So a bounce back higher looks likely now. But with the contagion fears this is no guarantee.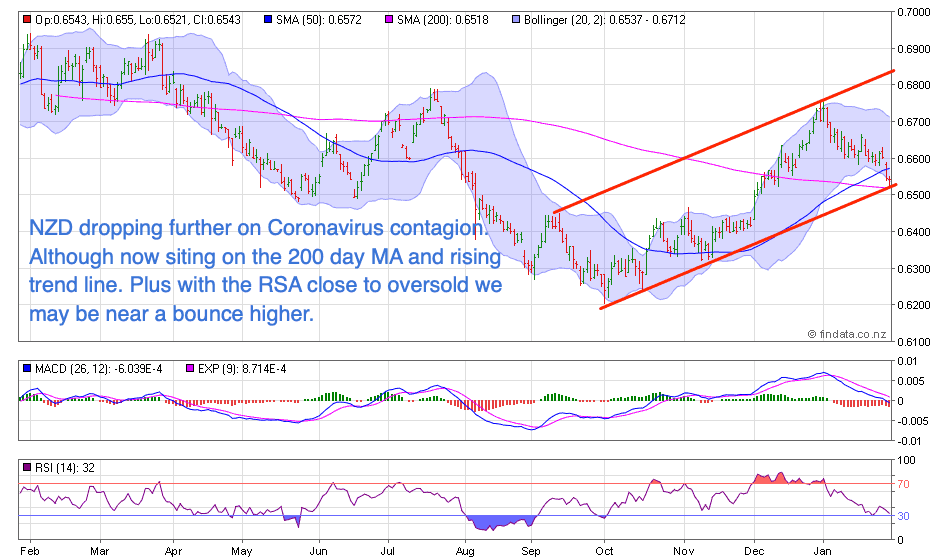 Need Help Understanding the Charts?
Check out this post if any of the terms we use when discussing the gold, silver and NZ Dollar charts are unknown to you:
Continues below
—– OFFER FROM OUR SISTER COMPANY: Emergency Food NZ —–
Here's how to always have clean fresh drinking water on hand.
The Sport Berkey Water Filter Bottle – $69 Delivered
Ideal for travel. Driving, camping, backpacking.

Free Shipping NZ Wide.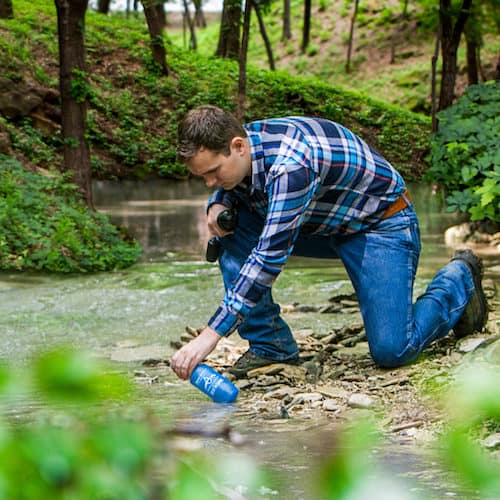 Are We Now in the Crack-Up Boom?
Bill Bonner looks to have been right on the money when he wrote this back in late 2017:
"So, let's see…
Mr. Xi is tightening up.
Mr. Draghi is tightening up.
Ms. Yellen is tightening up.
They are reversing the policy that a generation of investors, businesses, and households has taken for granted.
From "buy," they are moving to "sell"… from loose to tight… from "Party Now!" to "Party Later!"
Hmmm… what will that do to the gigantic bubble they have created? We don't know. But we have a hunch that it will send central bankers scrambling to bring out the biggest punch bowl ever."
Sure enough, that looks to have been the case. The US central bank was forced to restart QE last year after troubles in the Repo market.
Read on to see how that looks likely to have entered us into the "crack-up boom" phase of the monetary breakdown. It's likely why everything was rising last year. See what that would mean for gold and silver…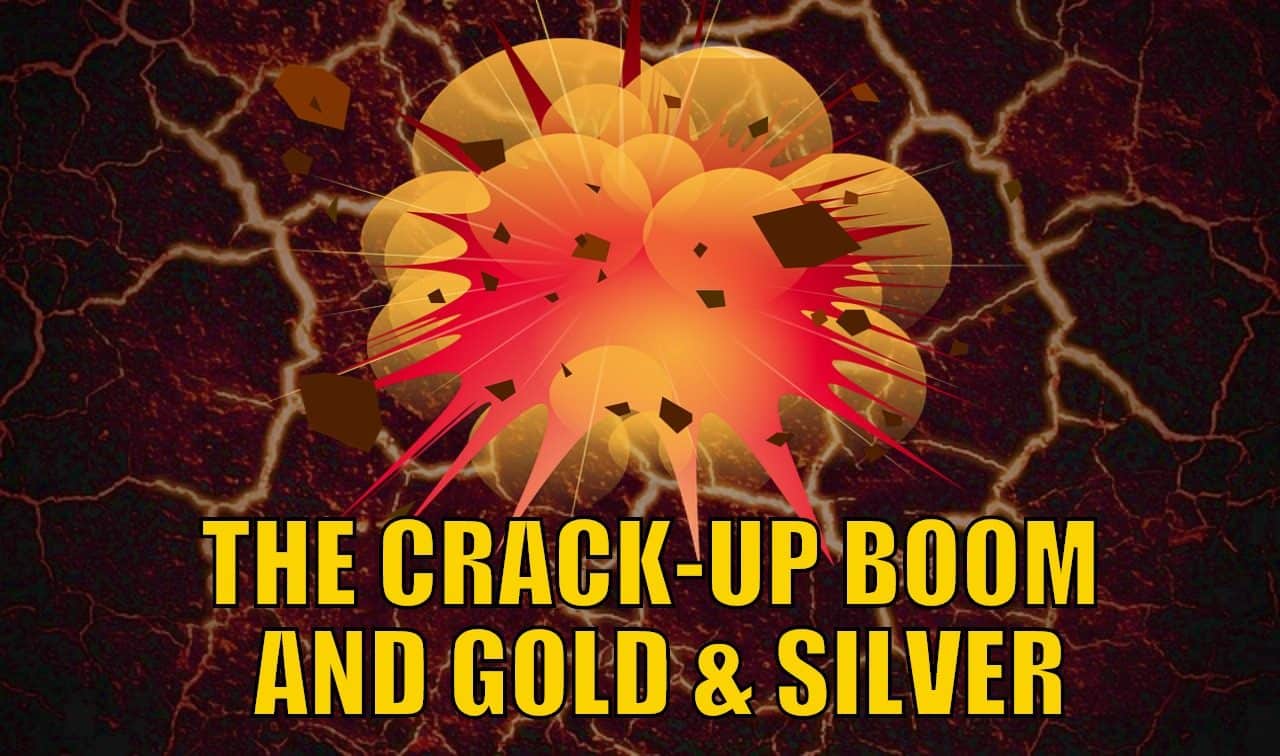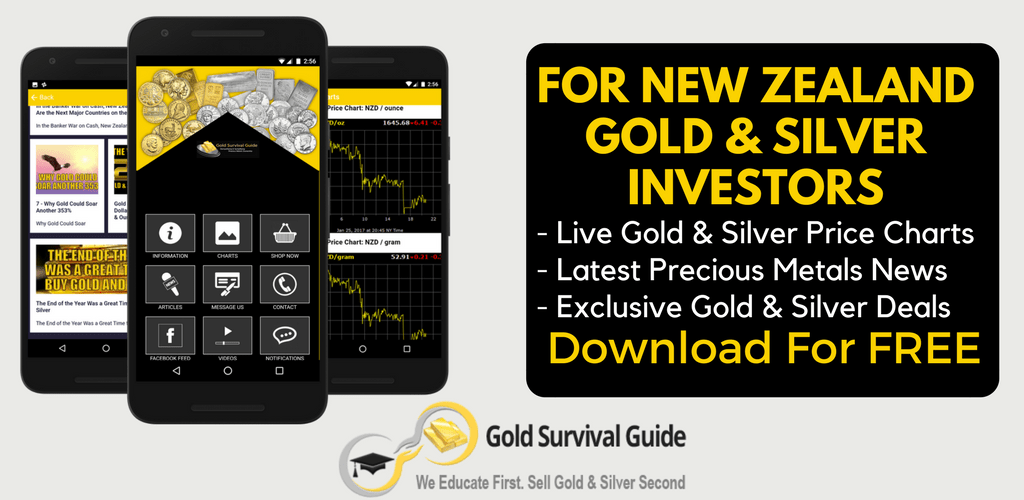 Why You Should Ignore the USD Gold Price
As mentioned already, gold has jumped in recent days following fears about the Coronavirus spreading from China (more on that soon). So as a result we've see more mentions in the press of gold rising to get "close to US$1600 per ounce".
This is a useful reminder not to pay too much attention when the media quotes the US Dollar gold price. Here's why…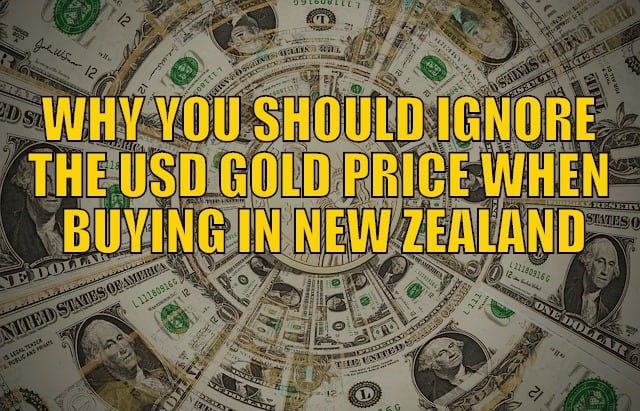 Your Questions Wanted
Remember, if you've got a specific question, be sure to send it in to be in the running for a 1oz silver coin.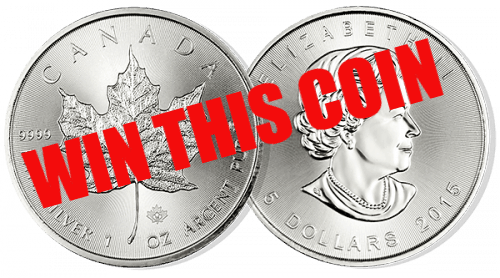 Should We Be Worried About the CoronaVirus?
The Coronavirus spreading seems to have really spooked global markets. Gold is up, silver down and share-markets have taken a tumble.
So how worried about it should we be?
This interesting chart below shows that past contagious disease outbreaks have not hurt global markets much at all in the medium term.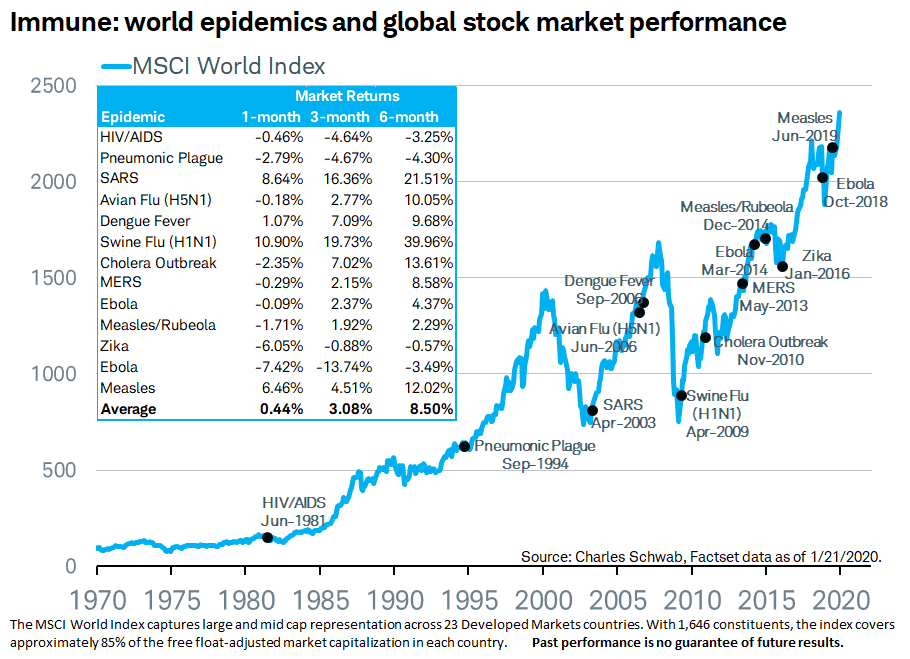 The next chart also shows the US Stock Market is more expensive now than at the height of the dot.com bubble. In fact it is the most expensive ever.
So perhaps the markets have been looking for a reason to fall?
And a global pandemic is as good a reason as any we guess.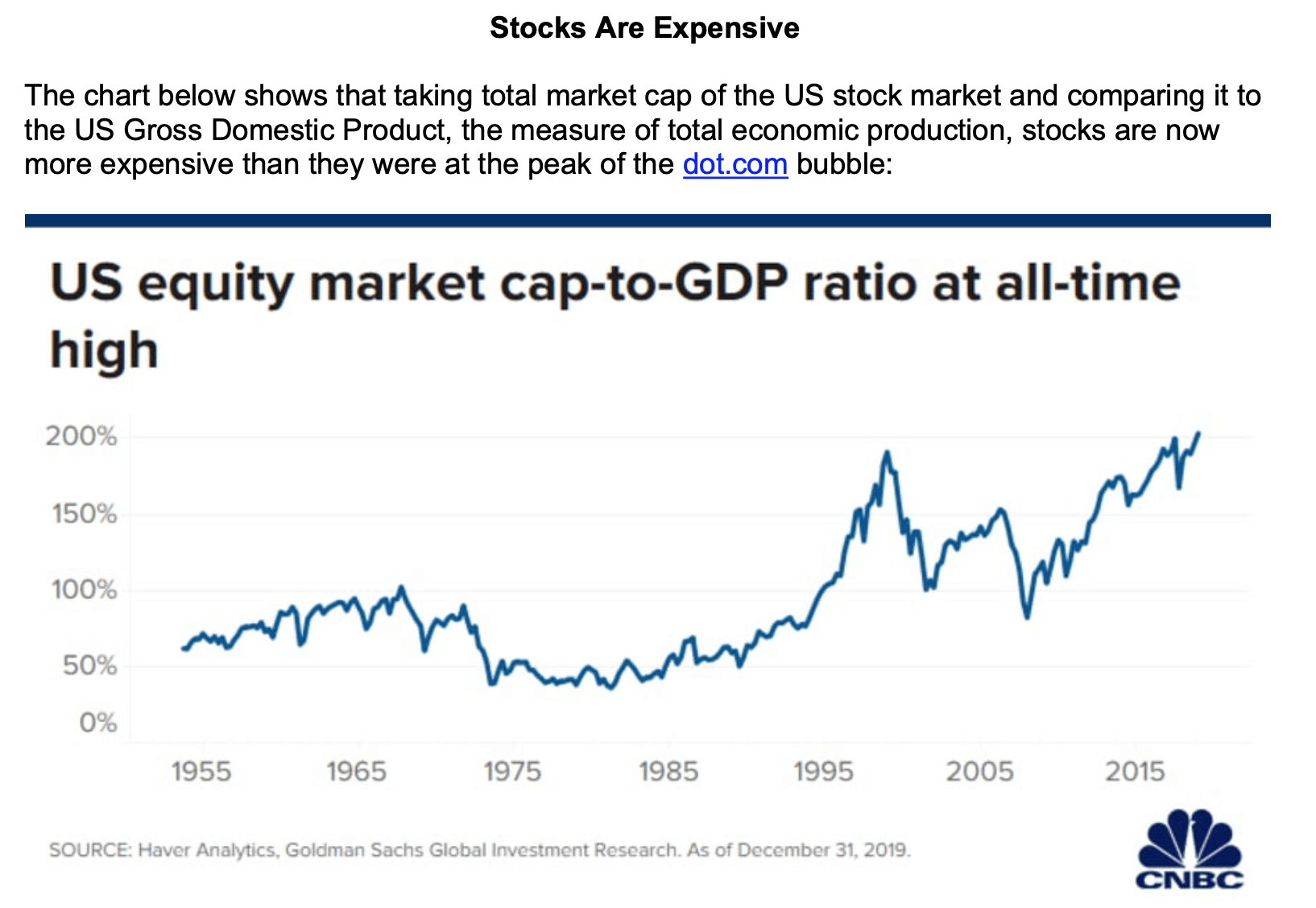 Source: Weber Global Opportunities Report
That being said, we have also read some serious reports of how quickly this current outbreak has spread. It seems to be contagious before any visible symptoms too. And with the Chinese New Year in full swing it could spread even faster.
Plus you'd never know quite what to believe when it comes to Chinese government reporting.
(Not that the Chinese have dishonest government statistics all to themselves! See: Comparing NZ Money Supply, Government Inflation Statistics, Property Prices, and Gold Prices for the Last 19 Years)
It certainly seems to have spooked many people. Our sister website Emergency Food NZ has seen a serious surge in the purchase of long life food in the last week. Plus we've almost sold out of water filters.
And the Coronavirus scare is about all we could put that down to. Still it pays to be stocked up before any trouble hits. Because that's when the shelves go bare.
So we don't have the answers on this one sorry. Other than plan for the worst and hope for the best.
It's the same advice we give whether it be for an earthquake, flu pandemic or a financial crisis. You've got to have your supplies well in advance of any trouble.
So get in touch. Whether that is to buy some gold or silver – or some emergency supplies.  And remember to keep a good chunk of cash on hand too. ATM's and Eftpos are the biggest weak points in the money chain when things go bad.
Email: 

[email protected]

Phone: 0800 888 GOLD ( 0800 888 465 ) (or +64 9 2813898)
or Shop Online with indicative pricing
— Prepared for the unexpected? —

Never worry about safe drinking water for you or your family again…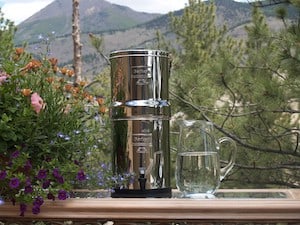 The Berkey Gravity Water Filter has been tried and tested in the harshest conditions. Time and again proven to be effective in providing safe drinking water all over the globe.
This filter will provide you and your family with over 22,700 litres of safe drinking water. It's simple, lightweight, easy to use, and very cost effective.
Royal Berkey Water Filter
—–
This Weeks Articles:
Tue, 28 Jan 2020 4:15 PM NZST
Are you at all confused about the difference between NZD and USD gold price (and silver price)? Here's a question from a reader wanting some clarity on NZ Dollar versus USD Dollar precious metals prices: I am a little confused about the difference between the NZD and USD pricing though. Can you explain how the […]
The post Why You Should Ignore the USD Gold Price When Buying Gold in New Zealand appeared first on Gold Survival Guide.
Tue, 28 Jan 2020 1:19 PM NZST
We recently reported that in 2019 just about every asset class went up – including gold and silver. That is possibly evidence that we are in or entering Austrian economist Ludwig von Mises "crack-up boom". Below Darryl Schoon discusses the goings on in the US Repo market and what he believes was the cause of […]
The post The Crack-Up Boom and Gold & Silver appeared first on Gold Survival Guide.
Sat, 25 Jan 2020 11:54 AM NZST
Prices and Charts Looking to sell your gold and silver? Visit this page for more information Buying Back 1oz NZ Gold 9999 Purity $2273 Buying Back 1kg NZ Silver 999 Purity $826 NZD Gold Edging Higher Gold in NZ Dollars edged about 1% higher this week. It looks to have found support around the previous […]
The post The 2019 Top 5: Our Most Read Articles of 2019 appeared first on Gold Survival Guide.
Mon, 20 Jan 2020 10:01 AM NZST
"Everything looks pretty good in the world at the moment. Property and share prices have gone up a lot. Why buy gold now?" That's one of the common responses we get when we mention we are involved in selling gold and silver bullion. Unlike a number of years ago the average guy or girl in […]
The post Why Buy Gold? Here's 15 Reasons to Buy Gold Now in 2020 appeared first on Gold Survival Guide.
As always we are happy to answer any questions you have about buying gold or silver. In fact, we encourage them, as it often gives us something to write about. So if you have any get in touch.
Email: 

[email protected]

Phone: 0800 888 GOLD ( 0800 888 465 ) (or +64 9 2813898)
or Online order form with indicative pricing
---
---
7 Reasons to Buy Gold & Silver via GoldSurvivalGuide

Today's Prices to Buy
1oz NZ 99.99% pure gold bar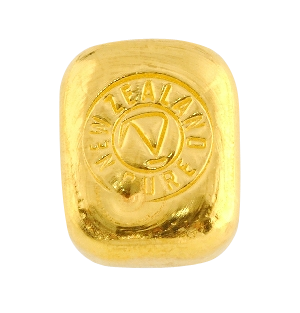 $2484
1kg NZ 99.9% pure silver bar
$930
(price is per kilo for orders of 1-24 kgs)
$925 (price is per kilo only for orders of 25 kgs or more)
1oz PAMP Suisse 99.99% pure gold bar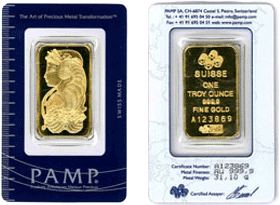 $2531
1kg PAMP 99.9% pure silver bar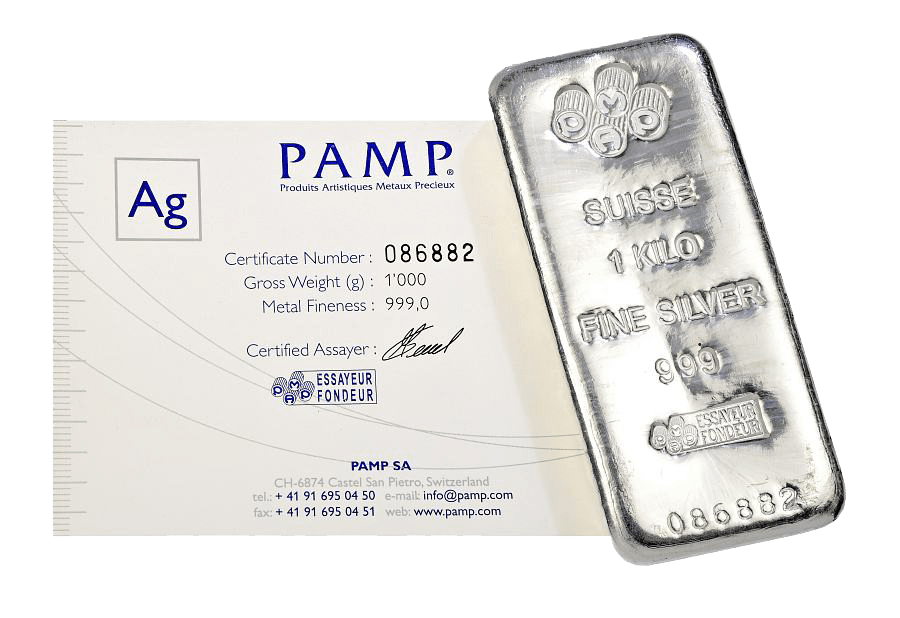 $999
1oz Canadian Gold Maple 99.99% pure gold coin (2019)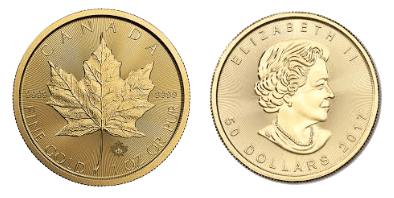 $2533
---
Note:
Prices are excluding delivery
1 Troy ounce = 31.1 grams
1 Kg = 32.15 Troy ounces
Request special pricing for larger orders such as monster box of Canadian maple silver coins
Lower pricing for local gold orders of 10 to 29ozs and best pricing for 30 ozs or more.
Foreign currency options available so you can purchase from USD, AUD, EURO, GBP
Plus we accept BTC, BCH, Visa and Mastercard
Note: For local gold and silver orders your funds are deposited into our suppliers bank account. We receive a finders fee direct from them. Pricing is as good or sometimes even better than if you went direct.


---
Can't Get Enough of Gold Survival Guide?
If once a week isn't enough sign up to get daily price alerts every weekday around 9am Click here for more info
---
---
The Legal stuff – Disclaimer:
We are not financial advisors, accountants or lawyers. Any information we provide is not intended as investment or financial advice. It is merely information based upon our own experiences. The information we discuss is of a general nature and should merely be used as a place to start your own research and you definitely should conduct your own due diligence. You should seek professional investment or financial advice before making any decisions.
Copyright © 2019 Gold Survival Guide.
All Rights Reserved.