Prices and Charts
---
Looking to sell your gold and silver?
Buying Back 1oz NZ Gold 9999 Purity
$2464
Buying Back 1kg NZ Silver 999 Purity
$1092
---
A Week of Action But Gold is Flat from Last Week
Well, what a week of action in the world of precious metals!
It has been all about silver, much more on that soon. But gold in New Zealand is pretty much unchanged from a week ago. It continues to oscillate up and down off the rising uptrend line. So in gold the excellent buying opportunity continues to present itself. With the price just below the 50 day moving average today.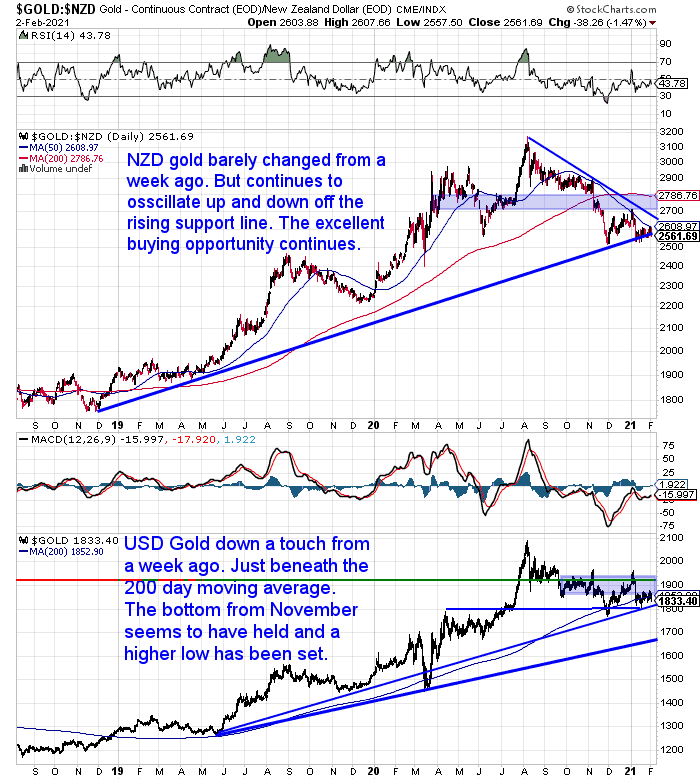 Silver Plunges 8% Overnight But Still Up 5% on a Week Ago
Indeed it has been all about silver this week. A post on the Reddit message board for r/WallStreetBets seems to have set the silver market alight. More on that in our feature article this week.
But overnight silver plunged back down by 8%. Despite that, NZD silver is still up over 5% from a week ago though.
The USD silver price shot all the way up to reach the high from 2020. It looked like the local silver price in NZ dollars might have been building to do the same before today's fall.
So can silver now stage a recovery and head higher again from here. Thereby setting another higher low above NZ$34? Silver may well be trying to do that now. Having risen over $1 from earlier today.
It will continue to be a very interesting market for the coming days.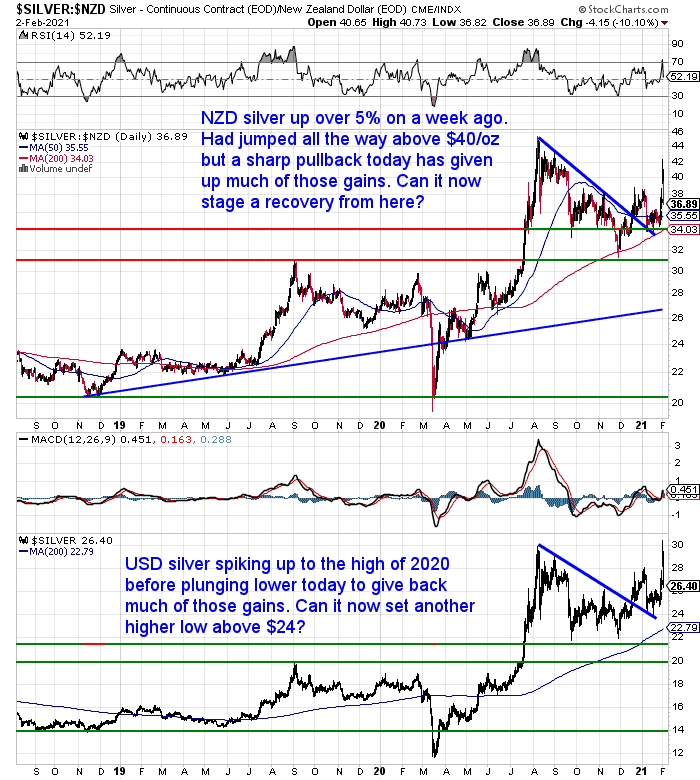 Gold Silver Ratio Hits 7 Year Low
As a result of the spike up in silver and relatively sedate response from gold, the gold silver ratio yesterday plunged to 63. A level the ratio has not been at since 2014.
Of course in the long run, the ratio likely has much further to fall yet. For more on this see:
What is the Gold Silver Ratio?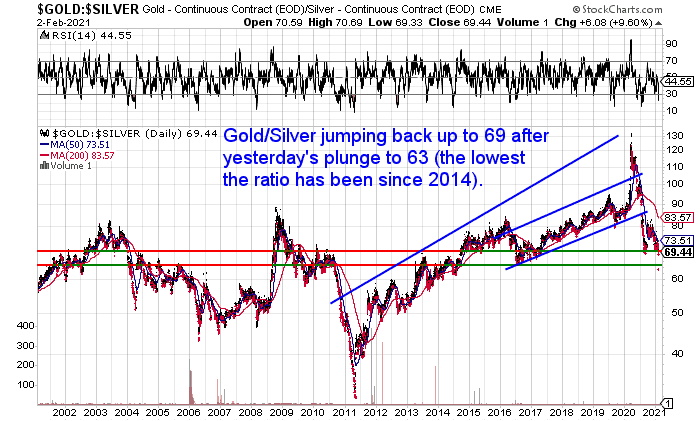 NZ Dollar Down This Week
The Kiwi dollar is down over half a percent this week. But still in the mid 0.71's. For now, that may be all the correction we will see.
In the medium term the NZ dollar may challenge the 0.73 to 0.75 range.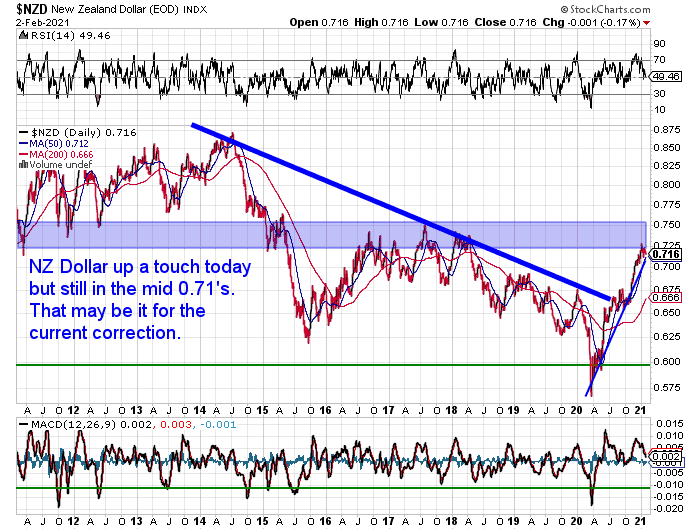 Need Help Understanding the Charts?
Check out this post if any of the terms we use when discussing the gold, silver and NZ Dollar charts are unknown to you:
Continues below
Will The "Reddit Raiders" Cause Silver to Skyrocket?
Before this past week, If you hadn't heard of the social media platform, popular with millennials and also Gen X-ers, Reddit, we're sure you have by now!
In this week's feature article we give a run down of what these traders have been up to. Including:
Reddit Traders Move From GameStop to Silver
Will the Reddit Traders Cause a Silver Surge to $1000?
The Financial Powers That Be Will Be Sure to Look Out for Themselves
The Free Market Will Win in the End
Silver is a Great Buy in the Long Run – Regardless of How this Attempted Short Squeeze Plays Out
Since we wrote this yesterday, silver has dropped, so we've added a couple of updates too.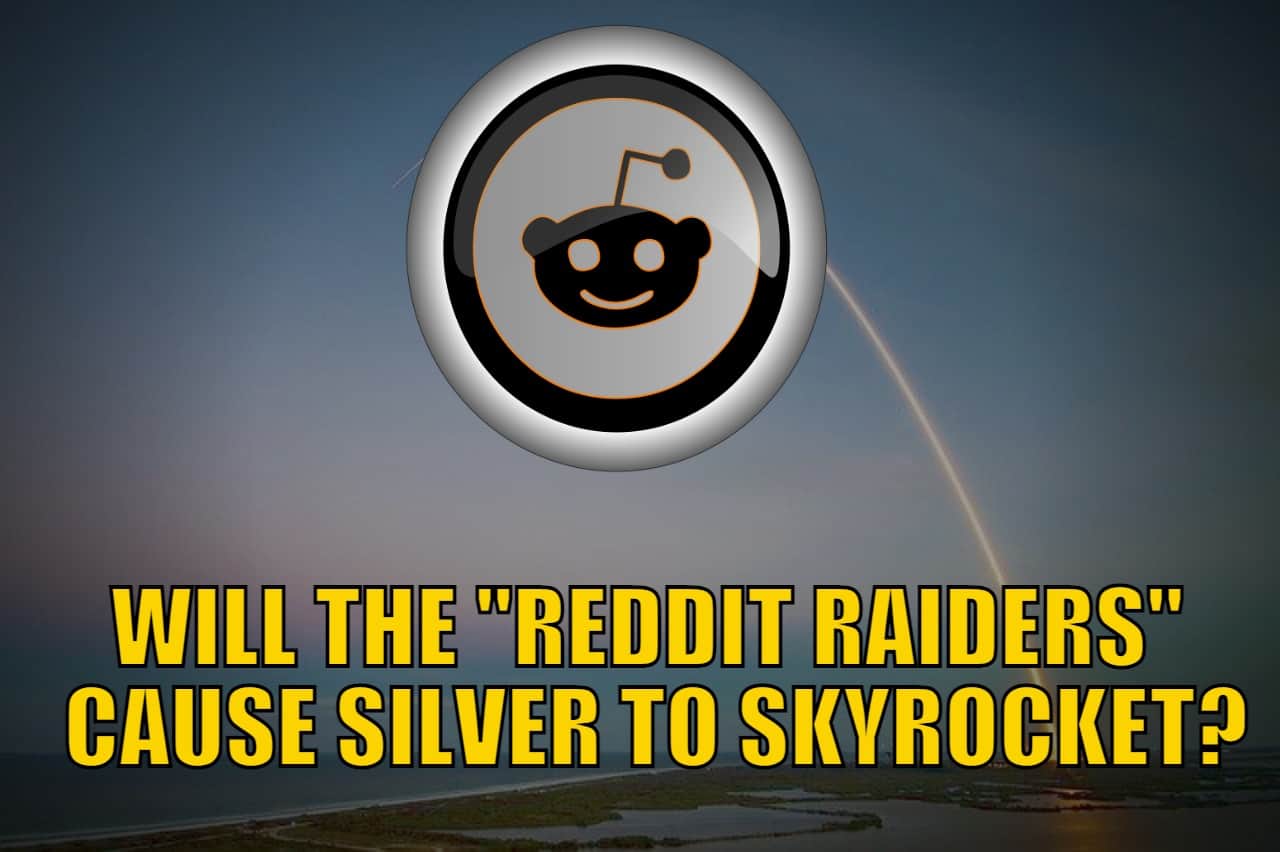 Your Questions Wanted
Remember, if you've got a specific question, be sure to send it in to be in the running for a 1oz silver coin.
A Correction From Last Week
Sorry our proofreading and checking of last week's newsletter left a bit to be desired! Both links to our featured article were wrong.
So if you didn't manage to find it on your own here is the correct link to the article.
A reminder that this article covered:
Firstly Why Has the NZ Dollar Been Rising?
So Would This Rising NZ Dollar Change in a US Dollar Collapse?
So if the Reference Point (the USD) Tumbles, Then Will It Take the Rest With It?
Could Currency Flood Back to the US? How would This Affect the NZ Dollar?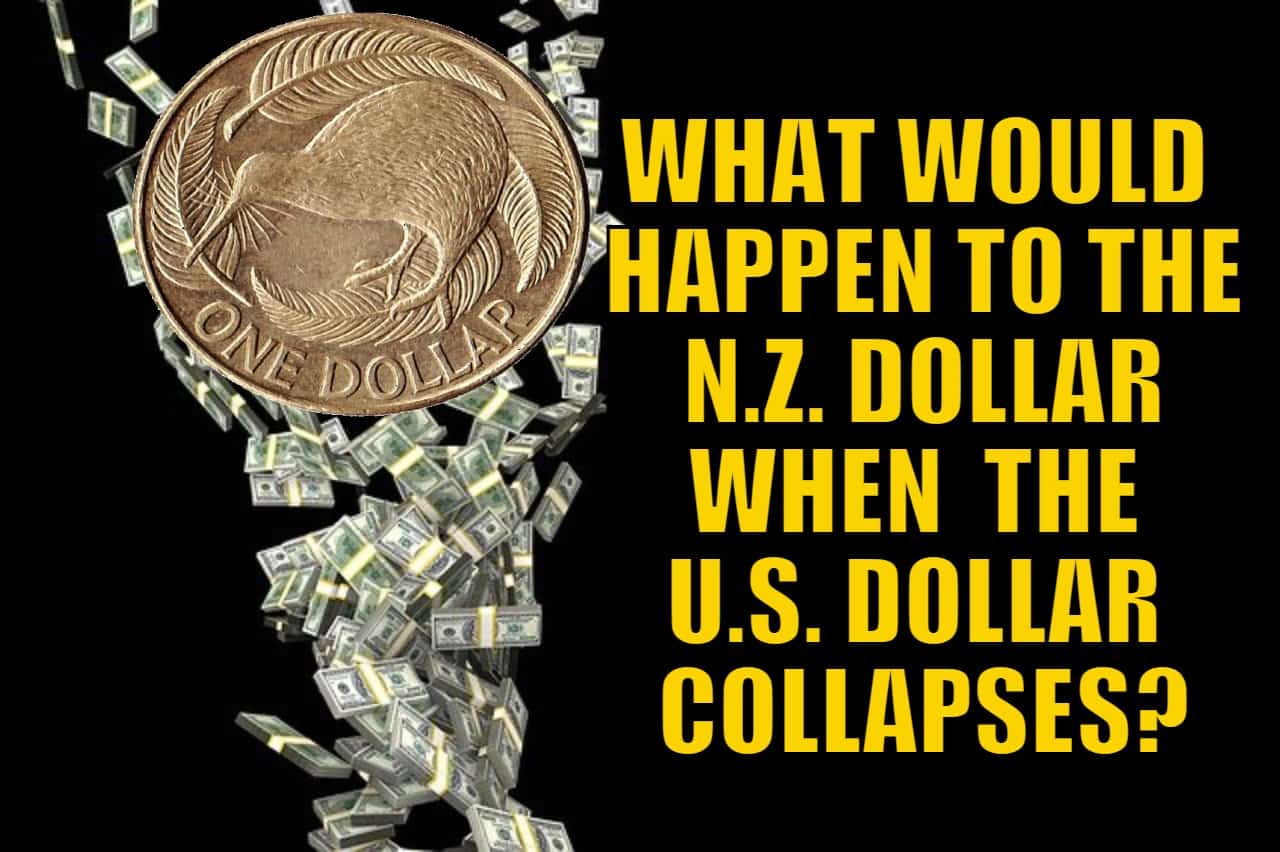 Product Levels as Prices Continue to Fluctuate
As you've no doubt also read, many precious metals dealers throughout the world have been sold out of silver.
Luckily we have suppliers that were well prepared for such an eventuality as this. So while some products are out we do still have some coins and bars available including the specials listed at the top of this email.
We are doing our best to keep the website up to date with what is in stock. But if in doubt just ask and we'll let you know alternatives if your preference is unavailable.
Prices are likely to remain volatile too. So if requesting a quote be sure to reply quickly if you want to lock an order in before the price moves too much.
Get in touch if you have any questions about buying…
Phone: 0800 888 GOLD ( 0800 888 465 ) (or +64 9 2813898)
or Shop Online with indicative pricing
This Weeks Articles:
Wed, 3 Feb 2021 12:14 PM NZST
By now you've likely heard about the short squeeze that may be under way in silver. These same traders who have initiated this move were first doing the same in stocks. Jim Rickards had a great summary of this yesterday: "GameStop shares went from $20.00 on January 12, 2021, to a peak of $468 on […]
The post Will The "Reddit Raiders" Cause Silver to Skyrocket? appeared first on Gold Survival Guide.
Wed, 27 Jan 2021 5:33 PM NZST
Prices and Charts Looking to sell your gold and silver? Visit this page for more information Buying Back 1oz NZ Gold 9999 Purity $2464 Buying Back 1kg NZ Silver 999 Purity $1092 USD Gold Up But NZD Gold Down Gold in New Zealand dollars was down 1% from last week solely due to a stronger […]
The post USD Gold Up But NZD Gold Down appeared first on Gold Survival Guide.
Wed, 27 Jan 2021 11:57 AM NZST
The US dollar has fallen significantly since initially spiking higher in March last year during the initial stages of the corona-panic. As a result we are seeing more talk in the media of a US Dollar collapse. We even shared some thoughts on this topic in last week's newsletter. (See: "A US Dollar Crash This […]
The post What Would Happen to the NZ Dollar When the US Dollar Collapses? appeared first on Gold Survival Guide.
Wed, 20 Jan 2021 12:35 PM NZST
Prices and Charts Looking to sell your gold and silver? Visit this page for more information Buying Back 1oz NZ Gold 9999 Purity $2492 Buying Back 1kg NZ Silver 999 Purity $1099 Gold in NZ Dollars Bouncing Back a Little This Week Gold in New Zealand dollars was up this week solely due to a […]
The post What Were the Most Popular Articles on Gold and Silver in 2020? appeared first on Gold Survival Guide.
As always we are happy to answer any questions you have about buying gold or silver. In fact, we encourage them, as it often gives us something to write about. So if you have any get in touch.
Phone: 0800 888 GOLD ( 0800 888 465 ) (or +64 9 2813898)
or Online order form with indicative pricing
---
---
---
Note:
Prices are excluding delivery
1 Troy ounce = 31.1 grams
1 Kg = 32.15 Troy ounces
Request special pricing for larger orders such as monster box of Canadian maple silver coins
Lower pricing for local gold orders of 10 to 29ozs and best pricing for 30 ozs or more.
Foreign currency options available so you can purchase from USD, AUD, EURO, GBP
Plus we accept BTC, BCH, Visa and Mastercard
Note: For local gold and silver orders your funds are deposited into our suppliers bank account. We receive a finders fee direct from them. Pricing is as good or sometimes even better than if you went direct.


---
Can't Get Enough of Gold Survival Guide?
If once a week isn't enough sign up to get daily price alerts every weekday around 9am Click here for more info
---
---
The Legal stuff – Disclaimer:
We are not financial advisors, accountants or lawyers. Any information we provide is not intended as investment or financial advice. It is merely information based upon our own experiences. The information we discuss is of a general nature and should merely be used as a place to start your own research and you definitely should conduct your own due diligence. You should seek professional investment or financial advice before making any decisions.
Copyright © 2020 Gold Survival Guide.
All Rights Reserved.